Renderings Revealed for West Village's New Triangular Park That Will Feature AIDS Memorial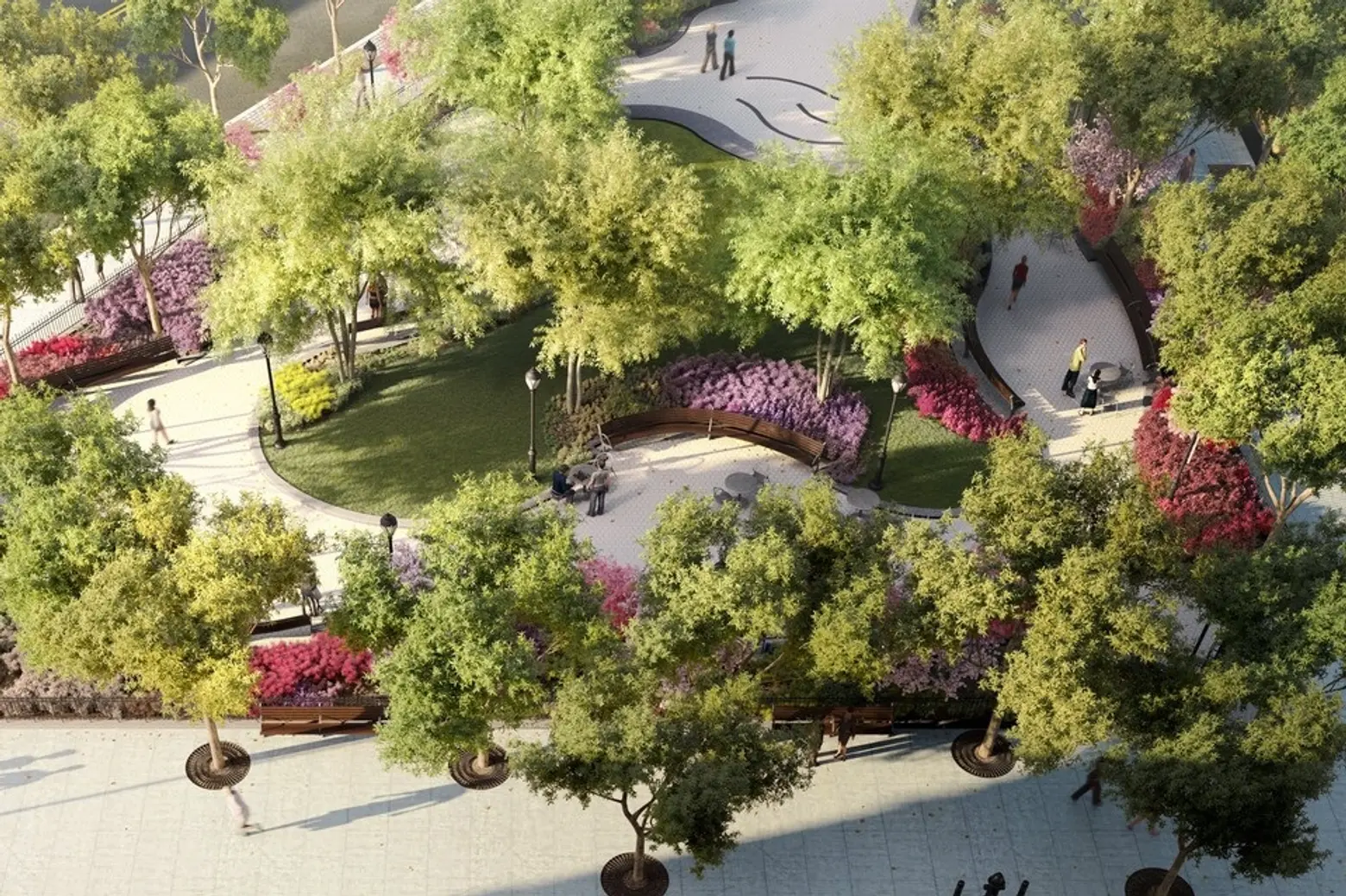 Park renderings via Hayes Davidson
In 2011, Rudin Management inked a controversial deal to convert part of St. Vincent's Hospital into luxury condos, now known as The Greenwich Lane. Part of the deal was that the developer would build a public park on an adjacent piece of triangular land that would include the city's first major AIDS memorial, a feature that garnered tons of press thanks to a much-talked-about design competition.
Now, the Wall Street Journal reports that Rudin has broken ground on the new 16,000-square-foot West Village green space, located on Seventh Avenue between Greenwich Avenue and West 12th Street. And along with this news comes renderings from M. Paul Friedberg & Partners, the architecture firm that designed the Greenwich Lane and is also designing the park, which show winding walkways, curving benches, plenty of trees, play areas, a lawn, and water jets.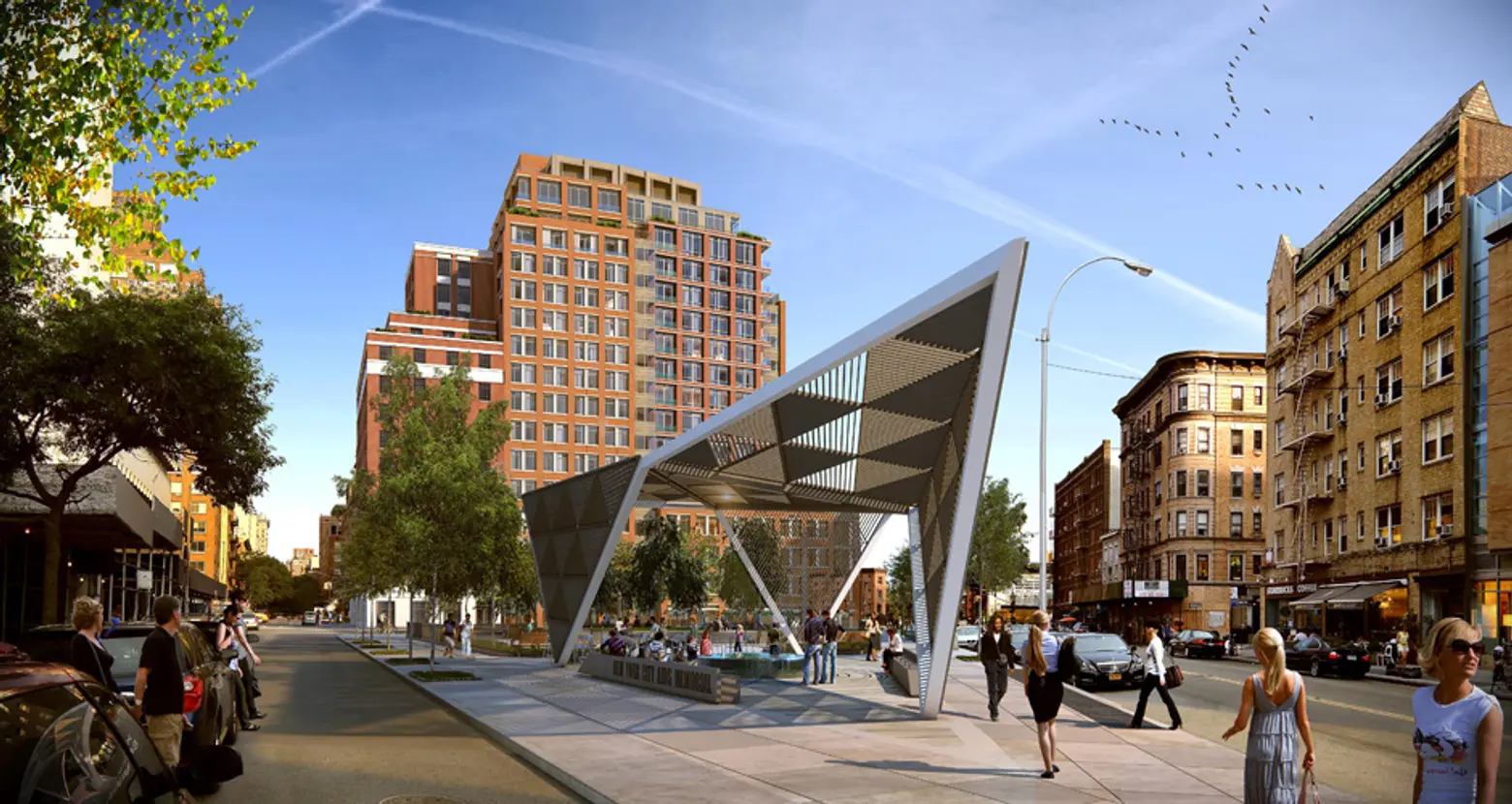 Latest rendering of the AIDS memorial via Studio a+1
The winner of the AIDS memorial design competition was Studio a+1, who envisioned a structural canopy with a geometric design. The memorial will be located at the tip of the park.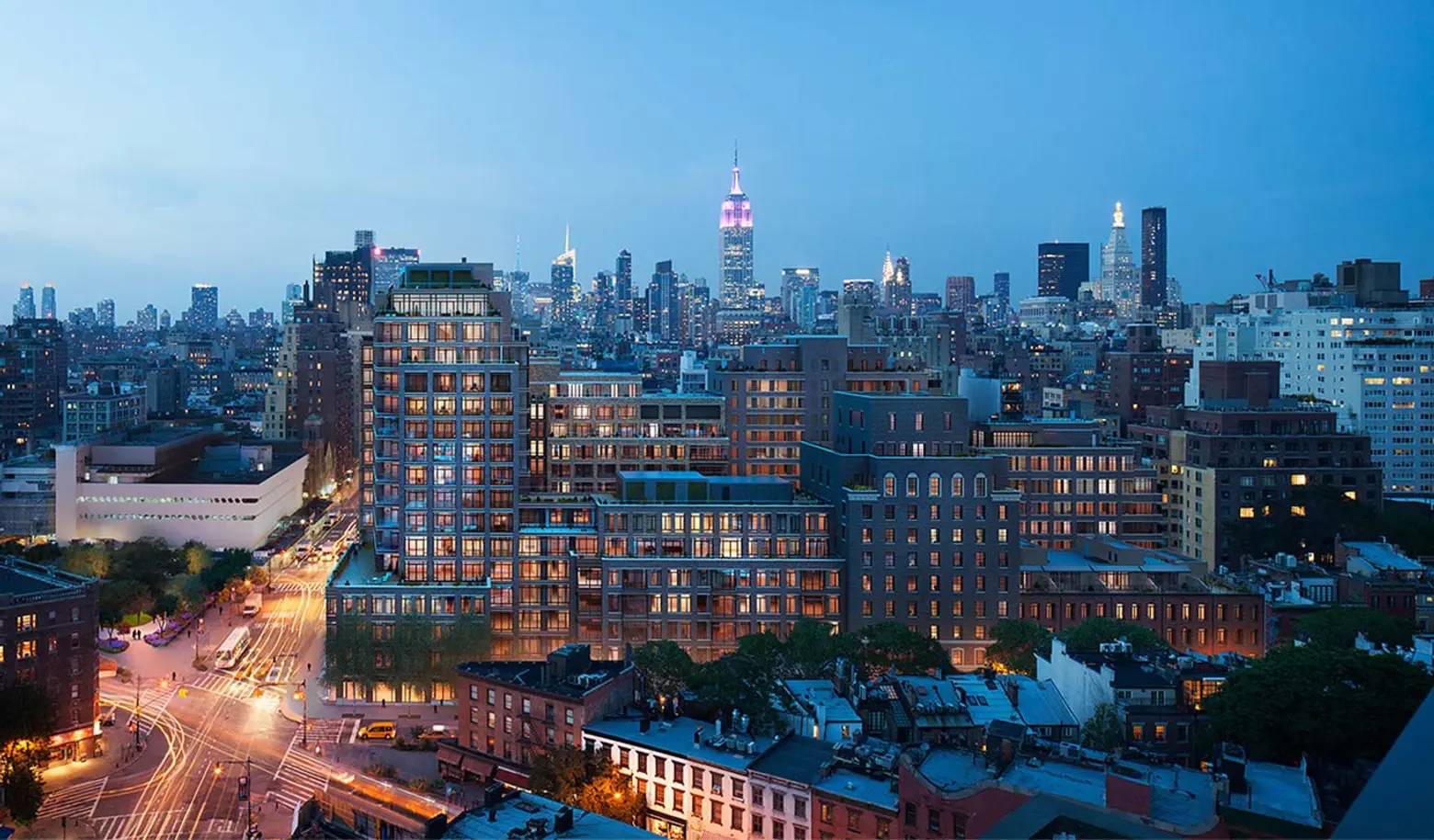 Greenwich Lane; the park site is on the far left
The $10 million park, for which Rudin is paying, is expected to open this summer. Also expected to be completed this year is the first phase of The Greenwich Lane, which includes 200 condominiums (contracts have already been signed for 184 of them) and five townhouses and is pre-certified LEED Gold.
[Via WSJ]
RELATED: