Real estate industry leads on return-to-office in Manhattan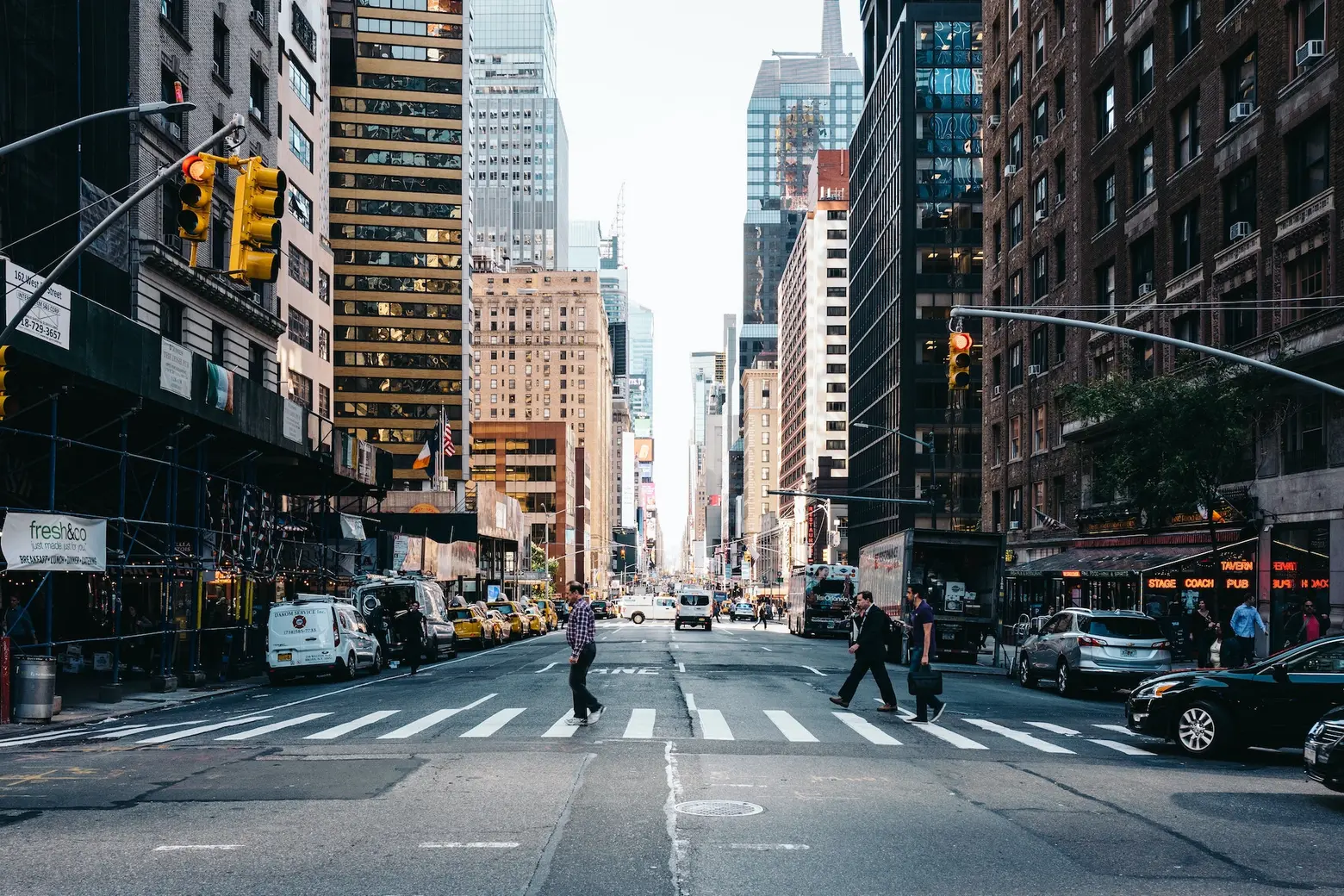 Real estate employees are in the office more often than any other office workers in Manhattan, according to the results of a new survey. The Partnership for New York City found that 75 percent of workers in the real estate industry are in their Manhattan workplace daily, compared to 58 percent of office workers in the borough across all fields. However, across the board, the survey found the extent of remote work far less than previously assumed with an estimate of 59 percent as the "new normal" for workers at their desks on an average weekday.
The Partnership surveyed more than 140 major Manhattan office employers between August 23 and September 15 to determine which employees are back in the office and which remain remote. According to the group's findings, 58 percent of Manhattan office workers are in their workplace on an average weekday post-Labor Day. The share of office workers who are fully remote is just 6 percent, down from 10 percent in January.
Since the actual percentage of workers in the office was closer to 80 percent before the pandemic when considering vacations, business travel, and other off-site requirements, the Partnership believes the predicted 59 percent Manhattan office attendance is 72 percent of pre-pandemic levels, "so the actual drop off in office attendance since 2019 is much smaller than previously assumed," the partnership said.
The real estate industry has the highest average daily attendance as of September at 75 percent, followed by financial services and law both at 65 percent. Below-average office attendance rates were reported for tech (53 percent), media (52 percent), and accounting (42 percent).
And hybrid schedules remain popular. Among those surveyed, 44 percent of Manhattan office workers are in the office three days per week, followed by 16 percent four days per week and two days per week. About 12 percent are in the office every day.
The increase in return-to-office rates, as well as schools reopening for the year, has resulted in an increase in subway ridership. Last week, the MTA reported the subway saw its highest post-pandemic single-day total for paid rides on consecutive days.
On Wednesday, September 20, the subway had 4,179,902 paid rides, surpassing the previous post-pandemic high of 4,144,828 set the day before on September 19. According to the agency, the milestone marks the fourth time in the last two weeks that subway ridership surpassed the 4 million mark.
"This is where we wanted to be, coming off the summer, seeing things move very much in the right direction," MTA Chair Janno Lieber said. "The MTA is firing on all cylinders, and more important, New Yorkers are getting back to their normal lives. This is a great sign for the region."