Rare UES Townhouse Addition Coming to Fifth Avenue's Museum Mile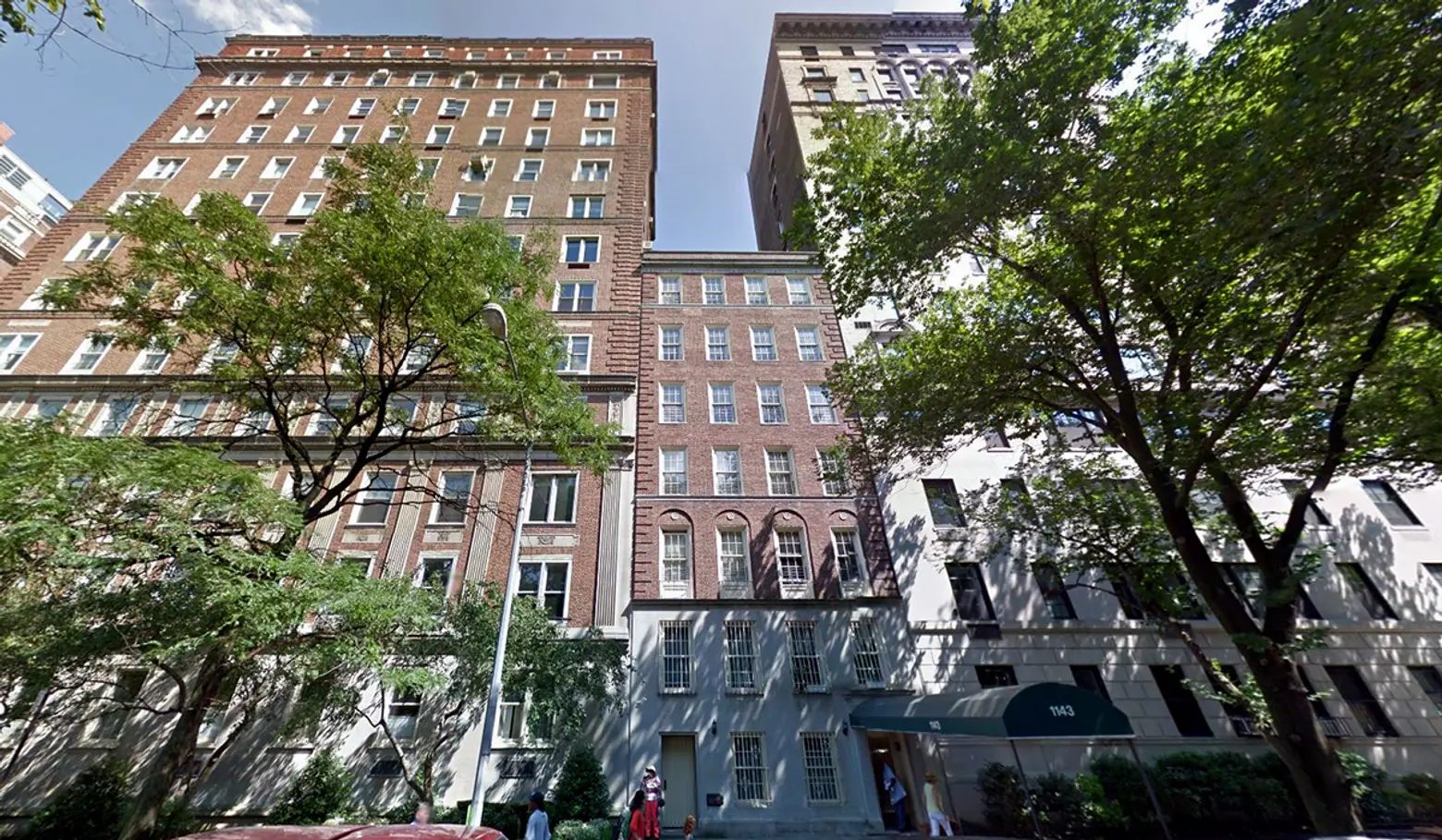 New buildings along Fifth Avenue on the Upper East Side are hard to come by, but a rare development prospect may be in the works for a small site on a dormant stretch of the avenue in Carnegie Hill. Building permits filed yesterday detail the construction of a five-story residential addition atop an existing eight-story, 30-foot-wide townhouse at 1143 Fifth Avenue, between 95th and 96th Streets. The brick and limestone building designed by J.E.R. Carpenter, was erected in 1923, and up until recently, housed staffers of the French Embassy. Last June, the 16,000-square-foot, seven-unit property was unloaded by the French government for $36.4 million and picked up by a buyer listed as 1143 5th Ave LLC.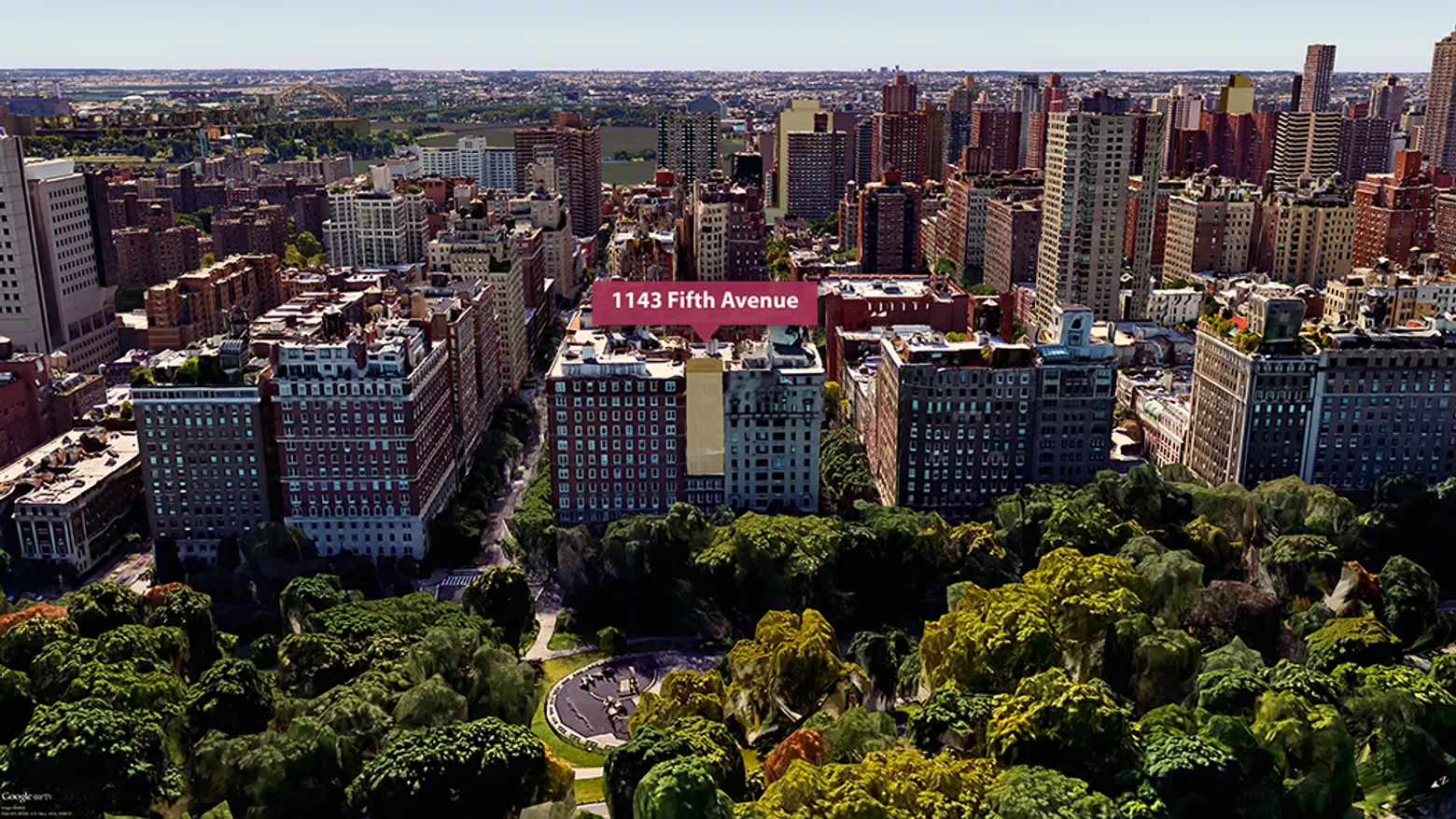 Aerial renderings via CityRealty
Permits indicate that the project seeks to nearly double the existing building's square footage to 30,157 square feet and that it will contain just six units, one less than before. New Jersey-based Massa Multimedia Architecture, PC. (MMA) are listed as the masters in charge of making the 64-foot addition atop the Neo-Federalist townhouse work both functionally and aesthetically. While the firm has no New York City multifamily projects displayed on their website, we're betting the addition will seek to mimic the existing building's qualities, such as its red-brick facade framed with quoins and its limestone base and cornice.

Upper East Side Historic Districts. Courtesy of Friends of the Upper East Side Historic Districts
The building is located within the Carnegie Hill Historic District, so the design will have to pass muster with the Landmarks Preservation Commission (LPC) and vocal neighborhood residents. The addition will bring the structure's total height to 150 feet, putting it in line with its neighboring co-op buildings, 1140 Fifth Avenue and 1148 Fifth Avenue, and blocking their lot-line windows that will be bricked in by the verticalization of their unassuming neighbor.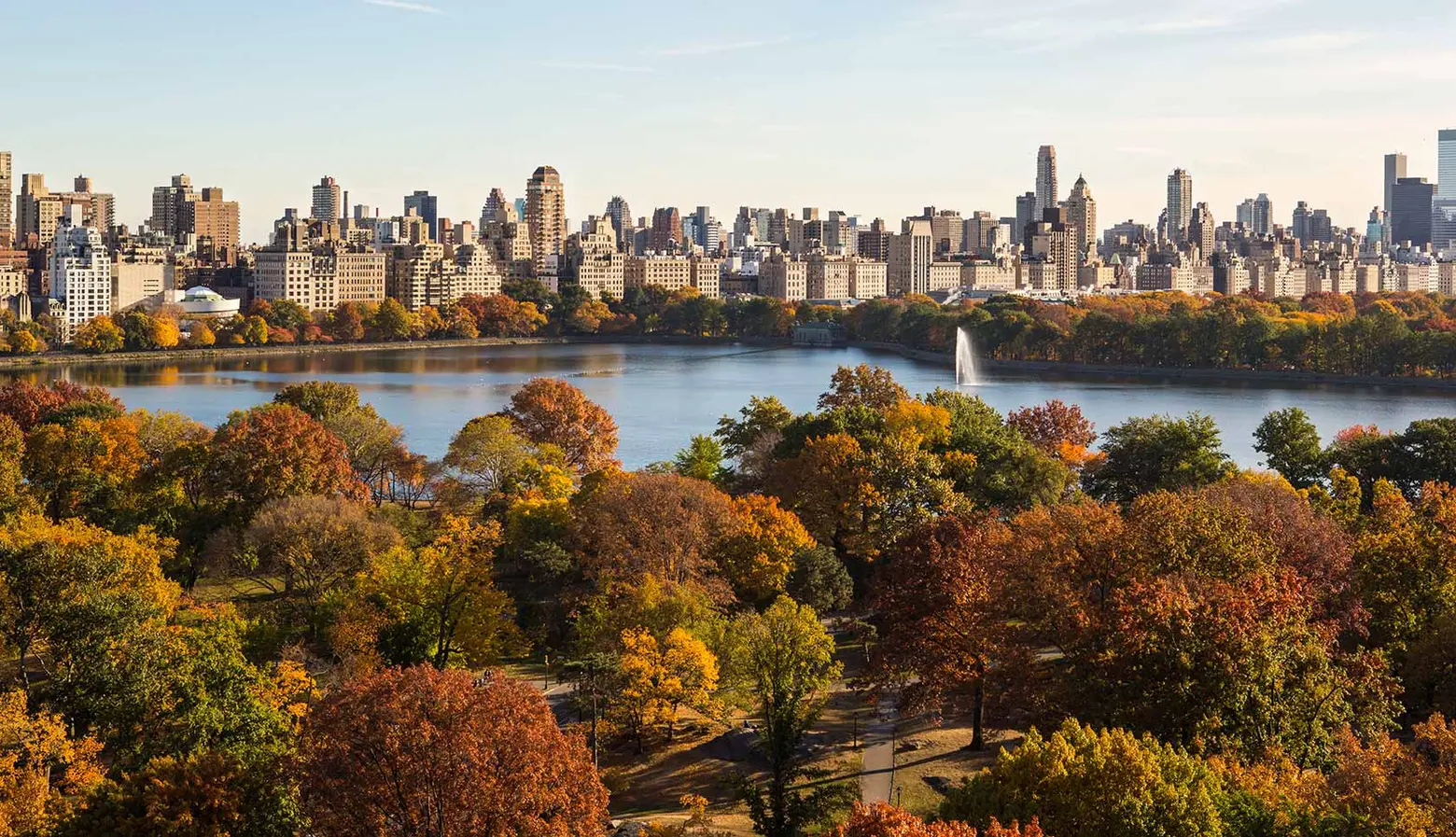 Photo of Central Park and the Upper East Side's Fifth Avenue skyline. Image taken from 361 Central Park West
The site's Museum Mile location lives up to its name in more ways than one. Three separate historic districts consume 40 continuous blocks of Fifth Avenue's highly-coveted Central Park real estate–from 59th Street at Grand Army Plaza northward to 98th Street in Carnegie Hill. The two-mile stretch creates the longest single span of landmark-designated street front in the city; rightfully so perhaps, as some of the city's most prestigious residential buildings such as 960 Fifth Avenue and 995 Fifth Avenue are here, and so are many of our most cherished institutions like the Metropolitan Museum of Art and the Frick Collection. Though nearly two-thirds of Central Park's perimeter lies within an historic district, an even greater amount lies within the LPC's purview when one includes the numerous individual landmarks like the Plaza Hotel and 240 Central Park South. With much of the park perimeter's remaining third straitjacketed by zoning, and the reality that park-yearning buyers are mostly restricted to cooperatives and their choosy boards, is it any surprise that developers are clamoring to accumulate the last remaining scraps of air rights to erect park-facing condos on 57th Street?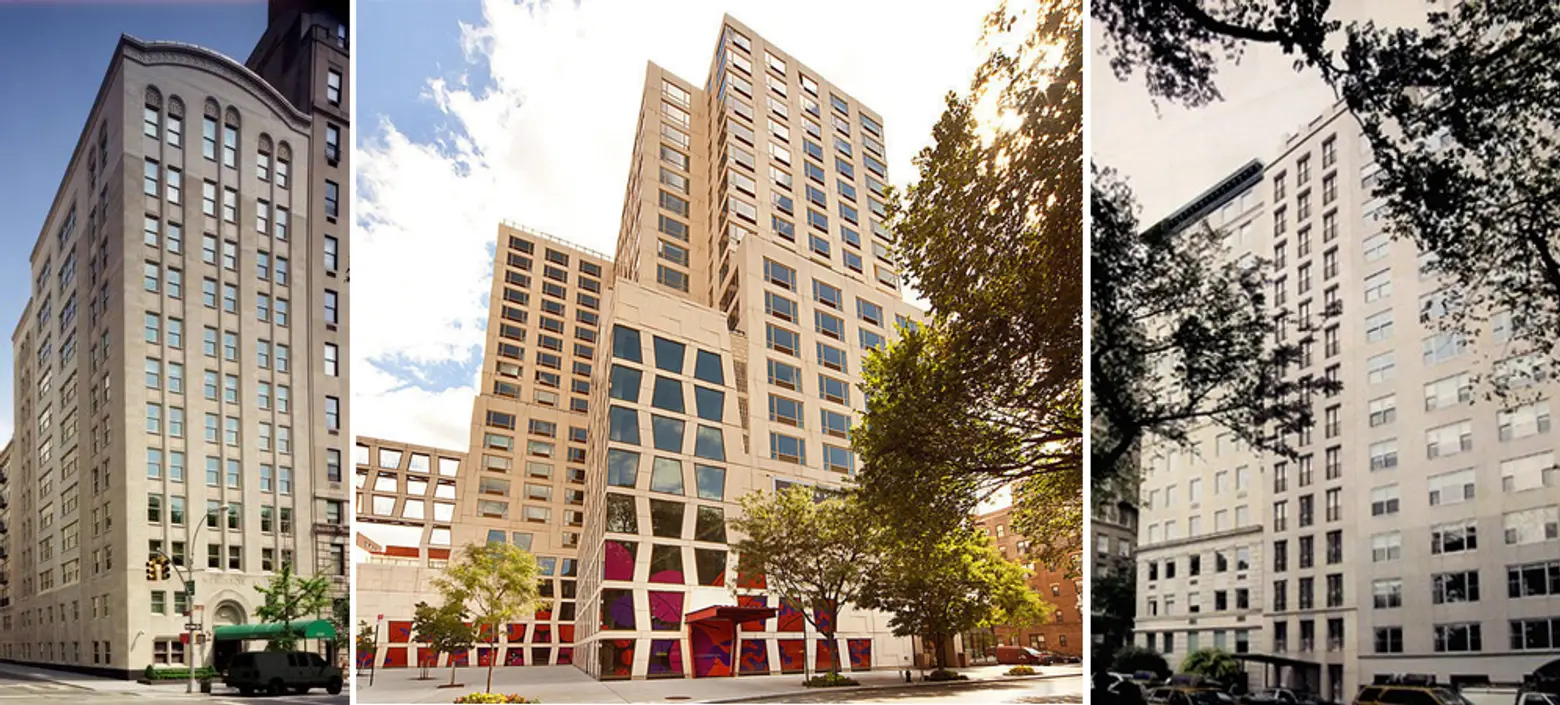 L to R: 838 Fifth Avenue (2002); One Museum Mile (2014), which is north of the UES historic districts at 109th Street; and 815 Fifth Avenue, an approved upcoming condominium at East 62nd Street by Brazilian developer JHSF Participacoes S.A.
The last significant bit of construction along the landmark-designated stretch was back in 2002 when the 11-story "Love Thy Neighbor as Thyself" building at 838 Fifth Avenue gained a whopping one-floor addition and horizontal enlargement that carved out ten units. Even Museum Mile's museums have had difficulty expanding; just last month, the Frick Collection withdrew plans to erect a rear annex building atop its backyard garden due to backlash from preservationists. Recently, however, the LPC granted approval for the construction of a 14-story limestone building at 815 Fifth Avenue that will replace the oldest existing building on the stately stretch. The developer had to undergo three separate hearings before given the green light. Details involving scale, facade depth, and materials were hot topics, so expect the same kind of scrutiny here.
Follow updates on the development of 1143 Fifth Avenue at CityRealty.
RELATED: