Proposed MTA budget calls for layoffs, fare hikes, and more cops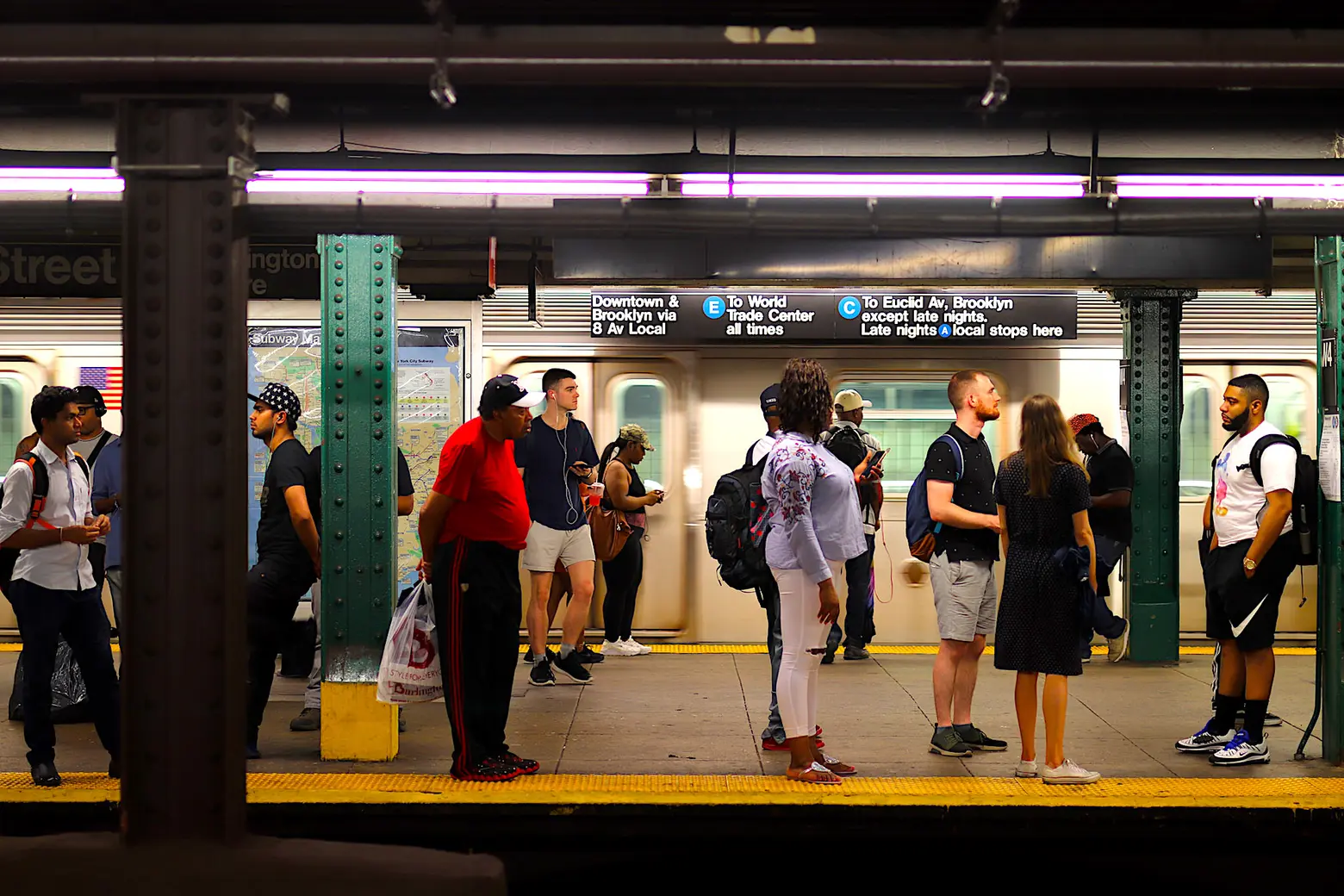 The Metropolitan Transportation Authority on Thursday unveiled its proposed $17 billion 2020 budget and its four-year financial plan as the agency grapples with massive impending debt. With a projected operating deficit of $426 million by 2023, the MTA wants to lay off 2,700 workers and raise fares twice by four percent over the next four years. Despite the impending financial crisis, the agency plans to spend nearly $250 million over the next four years to hire 500 police officers to patrol subway stations.
The idea to increase law enforcement presence in the subway, despite a decline in major crimes, came from Gov. Andrew Cuomo, who said addressing "quality of life" issues was a priority. These issues include homelessness, panhandling, and fare evasion, the latter which the MTA says costs them $215 million last year.
The agency has claimed the hiring cost of the police officers will pay for itself, partially, by saving $50 million annually by cracking down on fare evasion. As Streetsblog notes, that's spending $249 million to save $200 million over four years.
But MTA Chair Patrick Foye said during a board meeting on Thursday that the police officers would not solely be focused on fare evasion, but public safety overall, citing a 39 percent increase in worker assaults, 50 percent increase in hate crimes, and 10 percent increase in robberies. Foye also said the hiring stems from the need to protect against the threat of terrorism.
Transit advocates aren't convinced. Danny Pearlstein, the policy and communications director for Riders Alliance, said the MTA has its spending priorities mixed up. "Governor Cuomo should deliver more frequent and reliable public transit service rather than spending $249 million the MTA doesn't have on a new police force to patrol the transit system," Pearlstein said in a statement.
"The governor's priorities should reflect the needs of eight million riders a day, who are much more interested in getting to and from work reliably than they are in diverting transit funding to add police at a time of record-low crime in the city and on the transit system."
The MTA currently has more than 700 police officers who patrol bridges, tunnels, and commuter stations, according to the Wall Street Journal, with subways and buses manning the bus and subway systems. About 500 of those current officers were reassigned earlier this year to prevent fare evasion. But in the last two weeks, videos have surfaced of police officers using excessive force and arresting food vendors.
The MTA says the fare hikes, aimed to be below the rate of inflation, and the cutting of 2,700 "primarily administrative" positions, will lead to a savings of $1.6 billion over the four-year plan. The plan includes a "transformation" led by Anthony McCord, the new "transformation officer" for the MTA.
"We're making great progress to achieve a balanced budget that will provide the essential funding to deliver improved service and reliability for our customers," Bob Foran, MTA's chief financial officer, said in a press release. "Significant challenges remain but the MTA continues to find efficiencies and aggressively cut costs as we embark on a historic transformation."
RELATED: