NYC's subway is finally starting to improve, MTA says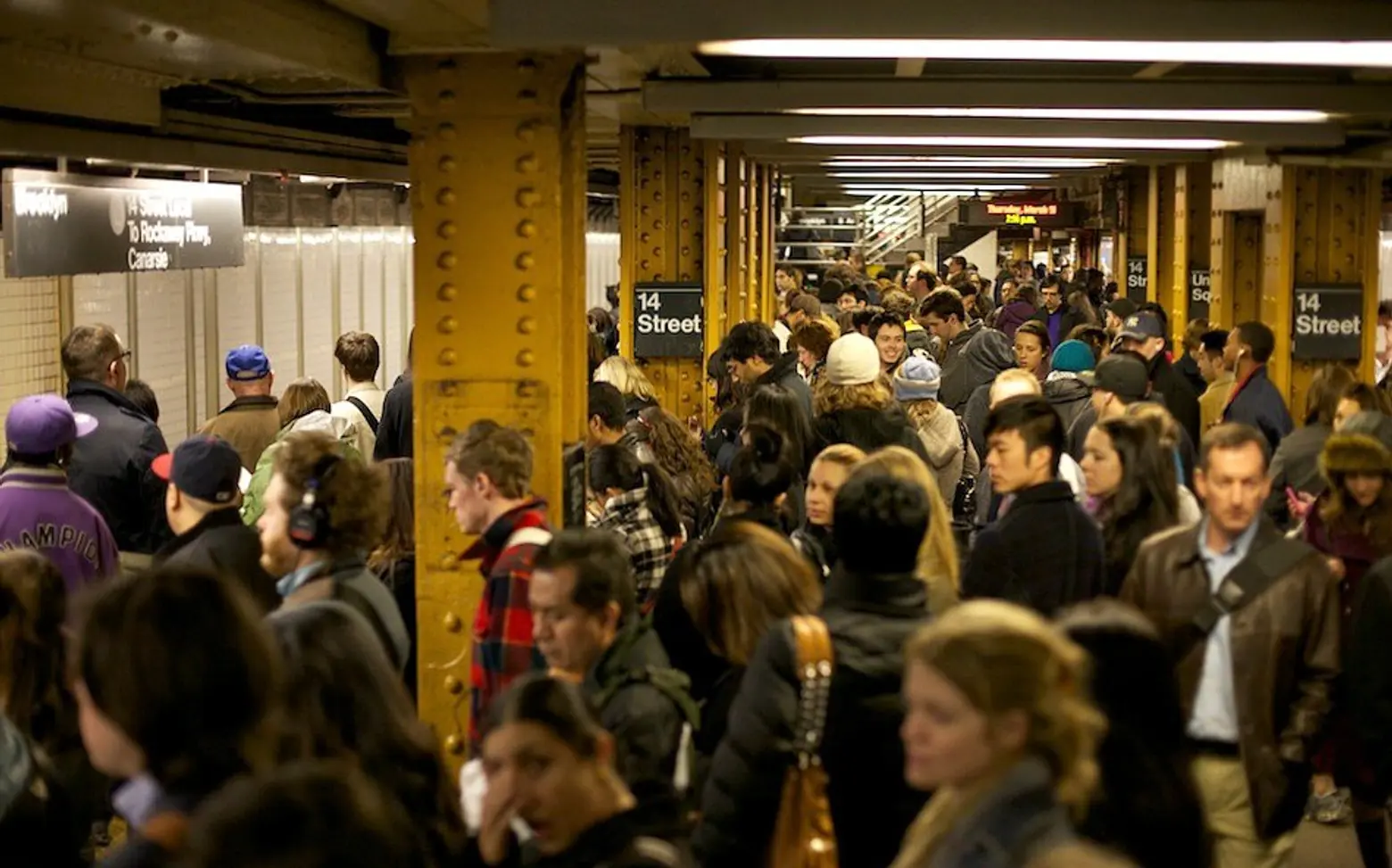 After an abysmal couple of summers, New York City's subway system finally saw significant improvement in service this year, the Metropolitan Transportation Authority announced Thursday. According to data from the agency set to release in full next week, the on-time performance rate reached 84 percent on weekdays last month, up from just over 68 percent last August. That is the highest on-time performance, which measures the percentage of trains that reach their terminal location within five minutes of their planned arrival, recorded in roughly six years.
MTA officials point to the Subway Action Plan for reason behind the improvements. After a train derailed in July 2017 at 125th Street, injuring 30 people, Gov. Andrew Cuomo declared a state of emergency for the system and called on the MTA to create a plan to address the many issues of the subway. The $836 million action plan aims to repair and upgrade the 100-year-old system.
"Today's subway performance numbers provide yet another reminder that thoughtful and strategic decision making that targets the root causes of delays and that focuses on getting the basics right can yield outstanding results," Andy Byford, the president of New York City Transit, said in a press release.
Byford, who was tapped to fix the subway last January, said his "Fast Forward" plan, which aims to modernize the subway in 10 years and speed up subway trains, has also made the system better.
"We still have to improve further, but as the data definitively shows, things are markedly better than they were before we launched the Save Safe Seconds initiative, part of our Fast Forward plan, last summer," Byford said.
The agency found that the number of major incidents, disturbances that delay 50 or more trains, also dropped, with 38 incidents last month. That's 40 percent fewer incidents than last August and notably fewer than the 85 incidents that occurred in May 2018.
The MTA's 2020-2024 capital plan must be approved by the board by Oct. 1. With little details released, public transit watchdog groups, including the Build Trust Campaign, have called on the MTA to be more transparent about the capital plan and provide a fiscal roadmap for repairs.
Gov. Andrew Cuomo laid out this week his own priorities for the plan, which involves addressing "quality of life" issues, like homelessness, fare evasion, and panhandling. At the governor's request, the MTA said it will hire 500 new transit police officers, nearly doubling the current force, as Gothamist reported.
RELATED: