Printhouse Lofts are Ready to Make Their Mark on the Williamsburg Real Estate Scene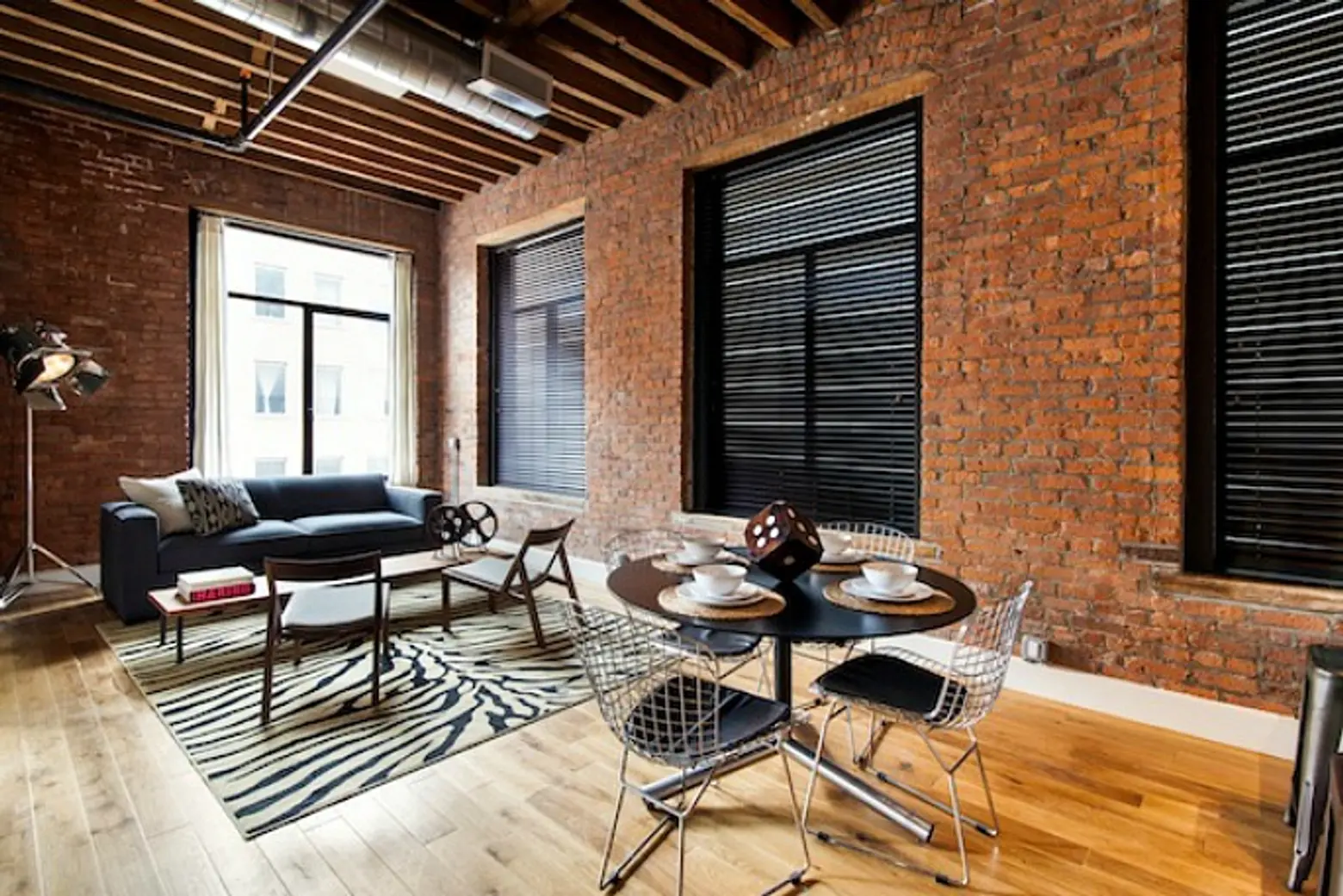 If you follow Williamsburg real estate news, you likely read about a lot of glassy waterfront towers and swanky hotels.  It's refreshing, therefore, to hear about the Printhouse Lofts, a new residential development housed in a 104-year-old manufacturing building that seamlessly blends historic character with modern design.
Located at 139 North 10th Street, the site originally housed a printmaking company and was later a toy factory.  After failed conversion attempts by two different developers, Greystone bought the property last year for $15.8 million and undertook an adaptive reuse project that resulted in 36 fabulous apartments.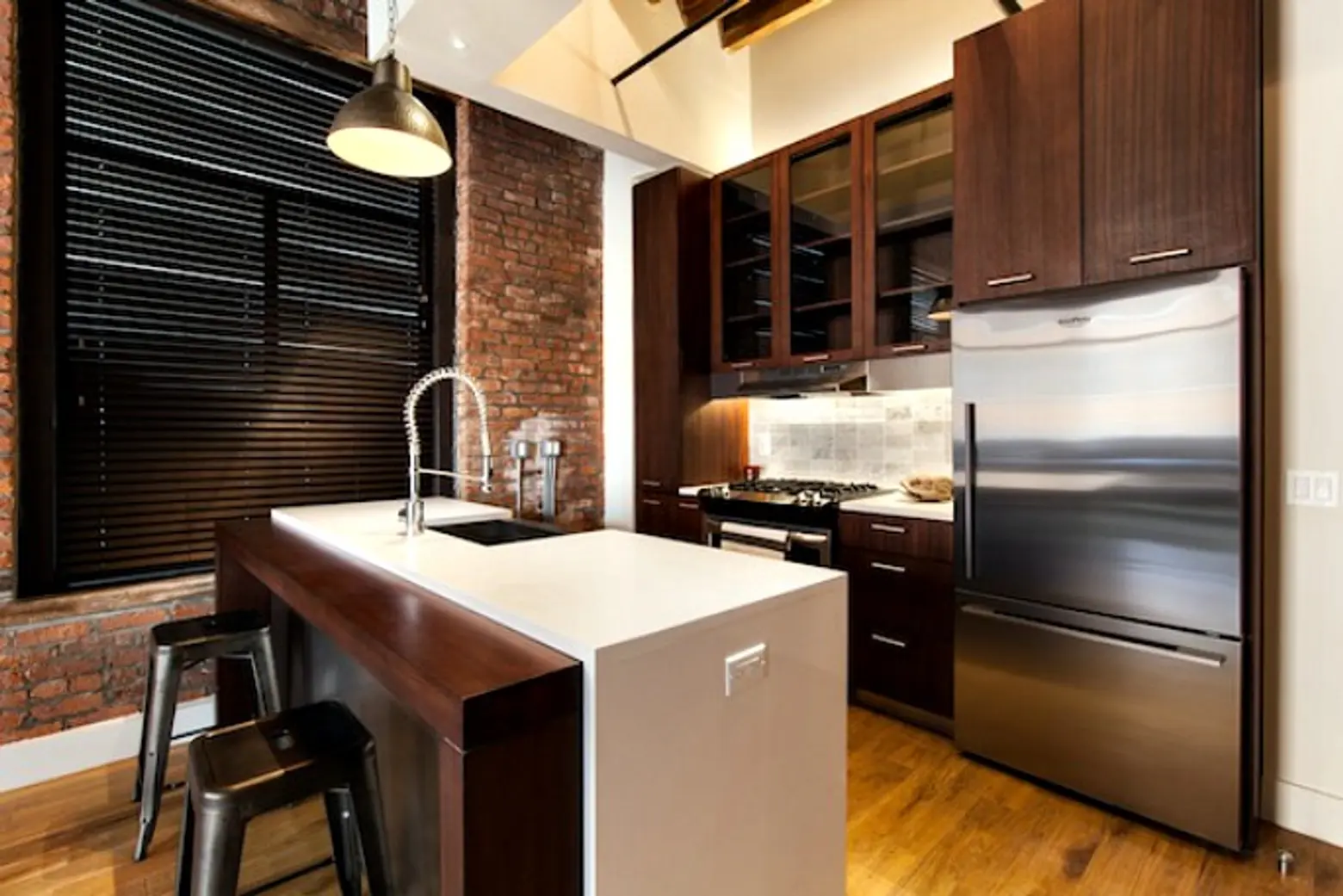 The Printhouse's lobby, where an antique, rusted printing press sits on concrete floors, is the first indication of its historic roots.  And in the apartments themselves there are swaths of exposed brick walls, chunky timber beams on the 12-to-14-foot ceilings, and large loft-like windows.  Modern additions include stainless steel appliances, contemporary walnut cabinetry and Caesarstone counters in the kitchen, refinished oak floors, and sleek hardware.
One-bedroom units will start at $2,525/month and three bedrooms at $6,188.  There are also two duplexes with private outdoor space, and a personal solarium.  The building, which is being leased and marketed by Apartments and Lofts, doesn't have quite as many amenities as other luxury residences in the area, but it does feature a virtual doorman, laundry room, bike storage, and shared roof deck with views of Gramercy Park and the World Trade Center.
Have a look at the model 1.5-bedroom apartment below.  It can be yours for $3,575/month, which is a small price to pay for what Dave Maundrell, president and founder of Apartments and Lofts, calls "soul" and "authenticity."  The listings are set to go live any day now, so stay tuned.
[Via New York Observer]
Images © Tim Waltman for Traveling Travis