Plan to upgrade signals on 7-line delayed again, more service outages possible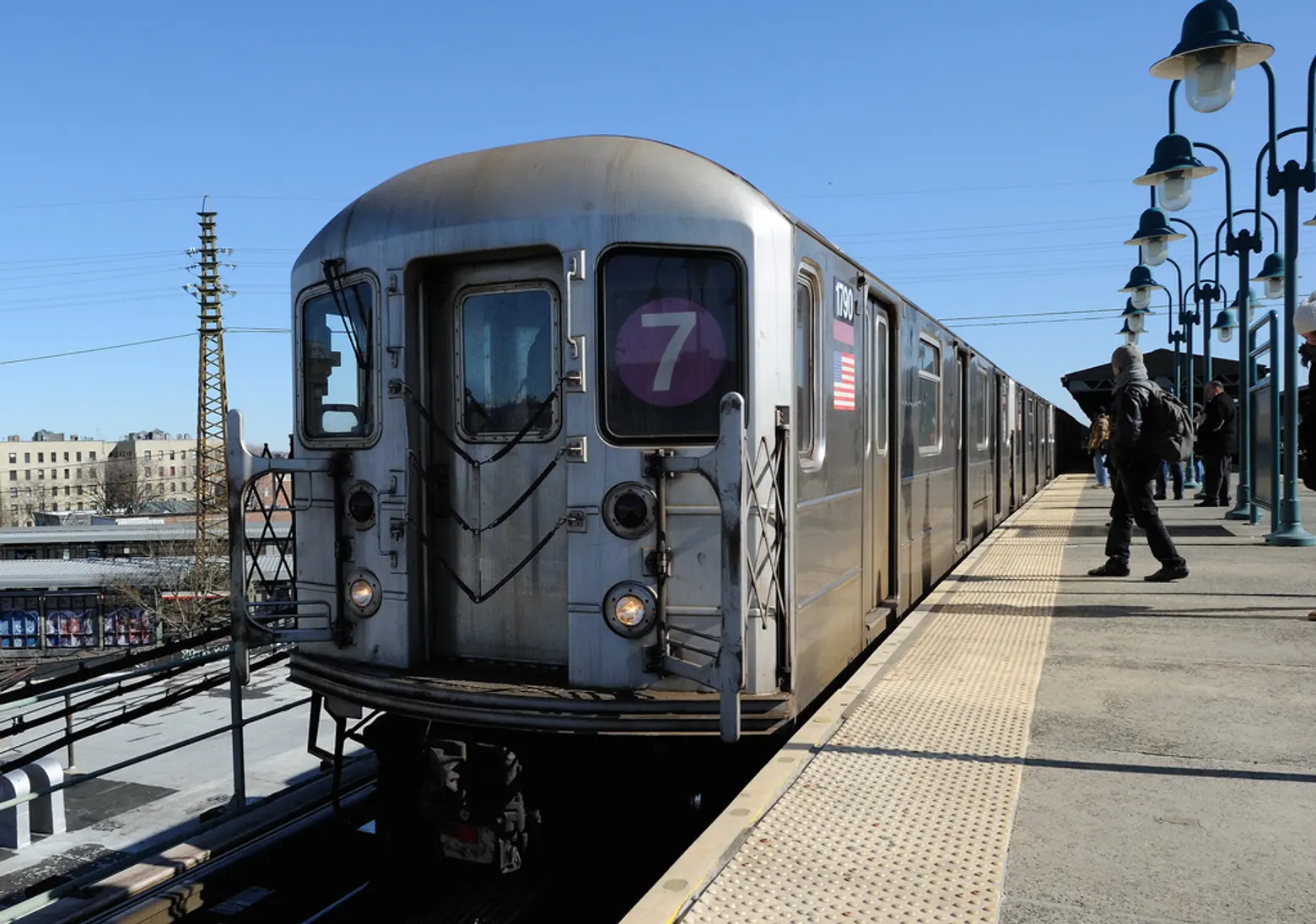 Another day, another missed deadline for the Metropolitan Transportation Authority. The plan to modernize the 7-line's ancient signals has been delayed yet again, according to the Wall Street Journal. The MTA said the new system would be implemented by June 30, but the contractor installing the signals, Thales Transport and Security, told officials they won't be able to finish until November. Andy Byford, the new chief of NYC Transit, said he refuses to accept the rescheduled deadline and has hinted at more outages on the 7, as a way to accelerate installation of the system. "I think customers would prefer to rip the band aid off and get on with it rather than have this slow creeping limp to the finish line," Byford said on Wednesday.
Riders on the 7-line, which runs between Hudson Yards in Manhattan and Flushing in Queens, have suffered from years of service disruption, including overnight and weekend suspension of the line. Upgrading the 7 with the new system, called communications-based train control, has taken roughly seven years. Originally, the project was scheduled to be finished by late 2016.
Upgrading the eight-decades old system remains at the focus of Byford's plan to improve subway reliability. Because the modern software lets trains run closer together, allowing for more trains to operate every hour, it could reduce the number of delays, according to officials. Currently, the new system only operates on one line, the L line, which also took about seven years to complete.
The MTA estimates installing the system across the remaining 25 lines would take a whopping 40 years ago. Byford has pledged to cut that timeline by decades, installing the system on lines that carry 80 percent of commuters over the next ten years.
Drastically speeding up the schedule would require more weekend and overnight closures and installing the system on two lines at once. Byford, who released last month a comprehensive plan to fix the city's buses, will be releasing his subway-fixing proposal in the coming weeks.
The MTA also announced on Wednesday it awarded a contract for more repair work along the elevated 7 train, between 72nd and 104th Streets in Queens. The work includes removing paint, dirt and grease from the structure and then painting the structural steel surfaces.
The $45 million project will take about two years and according to a press release from the authority, communities "will be notified about construction specifics and steps to be taken to minimize impacts on riders and vehicular traffic beneath the elevated subway line."
[Via WSJ]
RELATED: