Picture-Perfect Apartment in the Trump International Finds a Buyer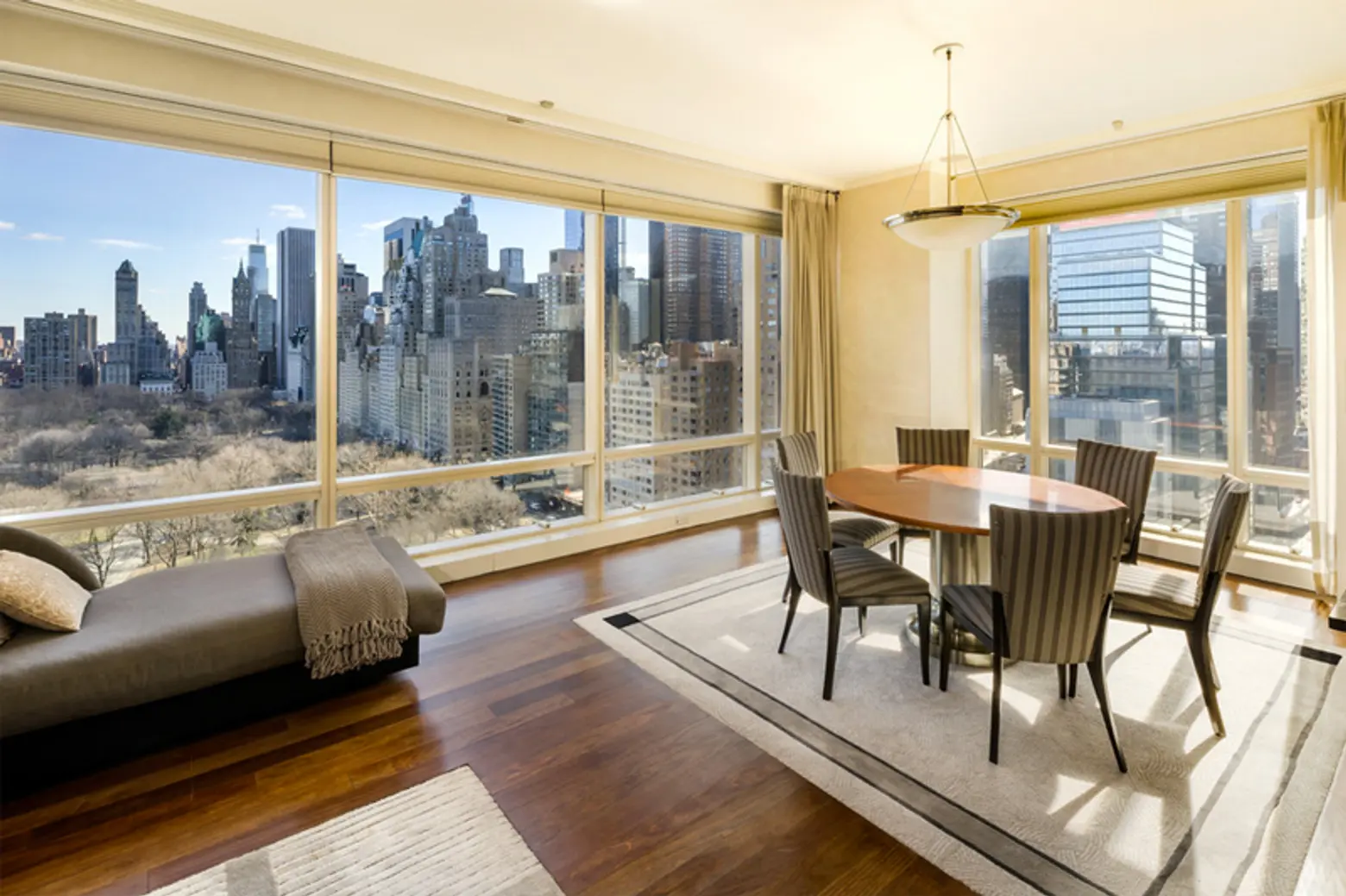 The Donald has no shortage of high-rise real estate accolades, but the Trump International Hotel & Tower, located at 1 Central Park West, is considered by many one of his most successful developments. Adapted from a former office tower in 1997, it soars 44 stories above Columbus Circle with stunning views of Central Park and the Hudson River. The lower 22 floors are occupied by a hotel, while the upper 22 contain 158 modern, sunny private residences that are nothing short of trump-tacular.
Unit 23D, which recently sold for $8.55 million through Ido Berniker at Mercer Partners, is no exception to the billionaire-worthy design. The 3BR/3.5BA apartment has 10-foot ceilings, as well as sleek modern finishes that really make the interior shine.
Throughout the apartment are polished hardwood floors and soft, neutral carpets. Renovated in 2010 as part of a building-wide update, it also boasts marble bathrooms and a modern kitchen.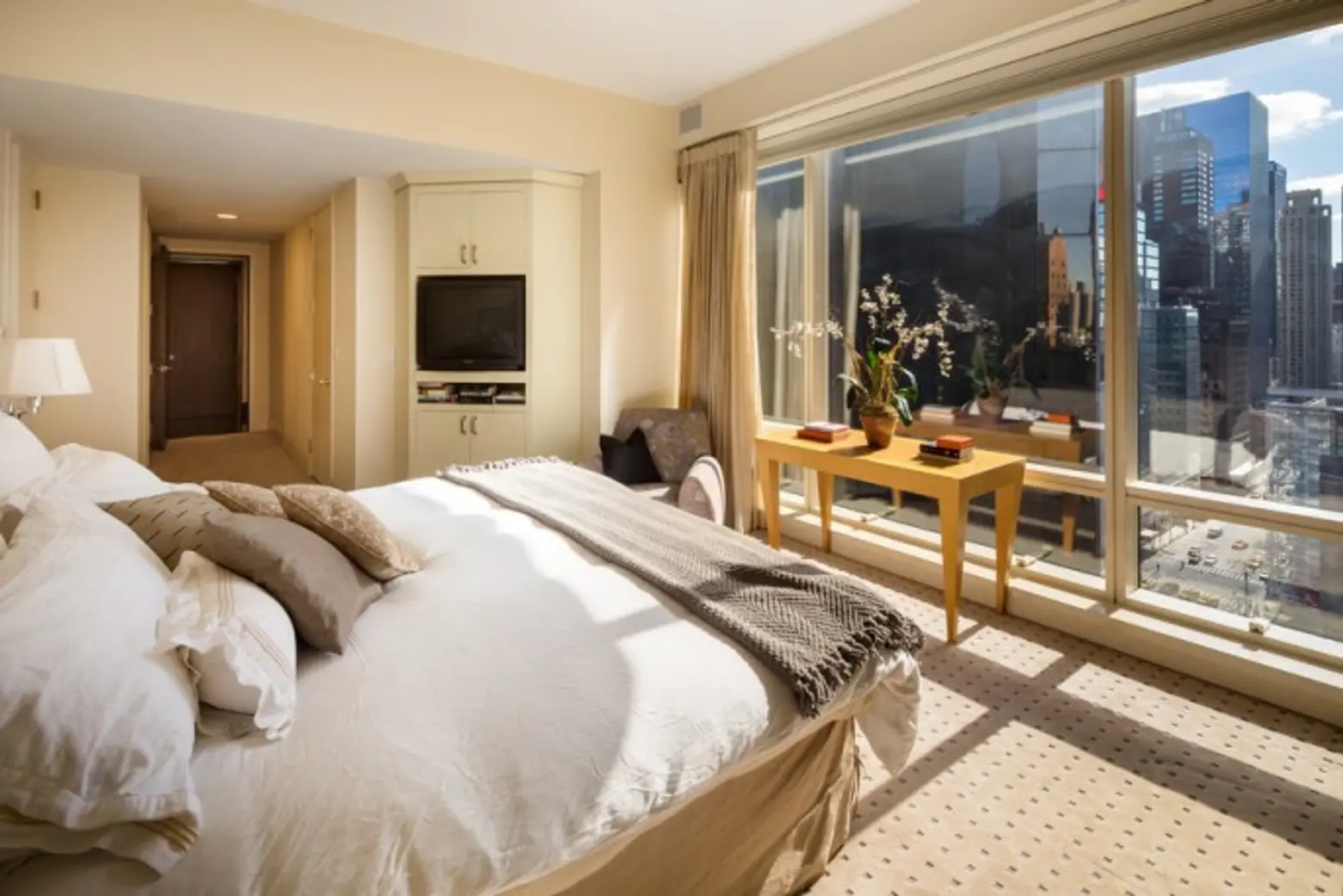 1 Central Park West was originally constructed in 1969 for Gulf and Western Industries, an American conglomerate. Designed by Thomas E. Stanley, it was described by the New York Times as "an oversized, silver-and-black gatepost at the southwest corner of Central Park," and many city residents felt it was nothing more than a drab office tower. Additionally, it was plagued by structural issues, sitting cloaked in scaffolding for countless years.
The original structure was larger than the zoning would have allowed in 1997 at the time of conversion, leading to the decision to strip and reconstruct the building rather than raze it. Mr. Trump felt there was more potential for residential use rather than commercial, and he enlisted famed architect Philip Johnson to convert and re-imagine the site. Johnson did so using a glass curtain wall and projecting angled piers that sparkle when the sun hits them. The developers also added the now-famous steel globe at the building's base, a sign of internationality.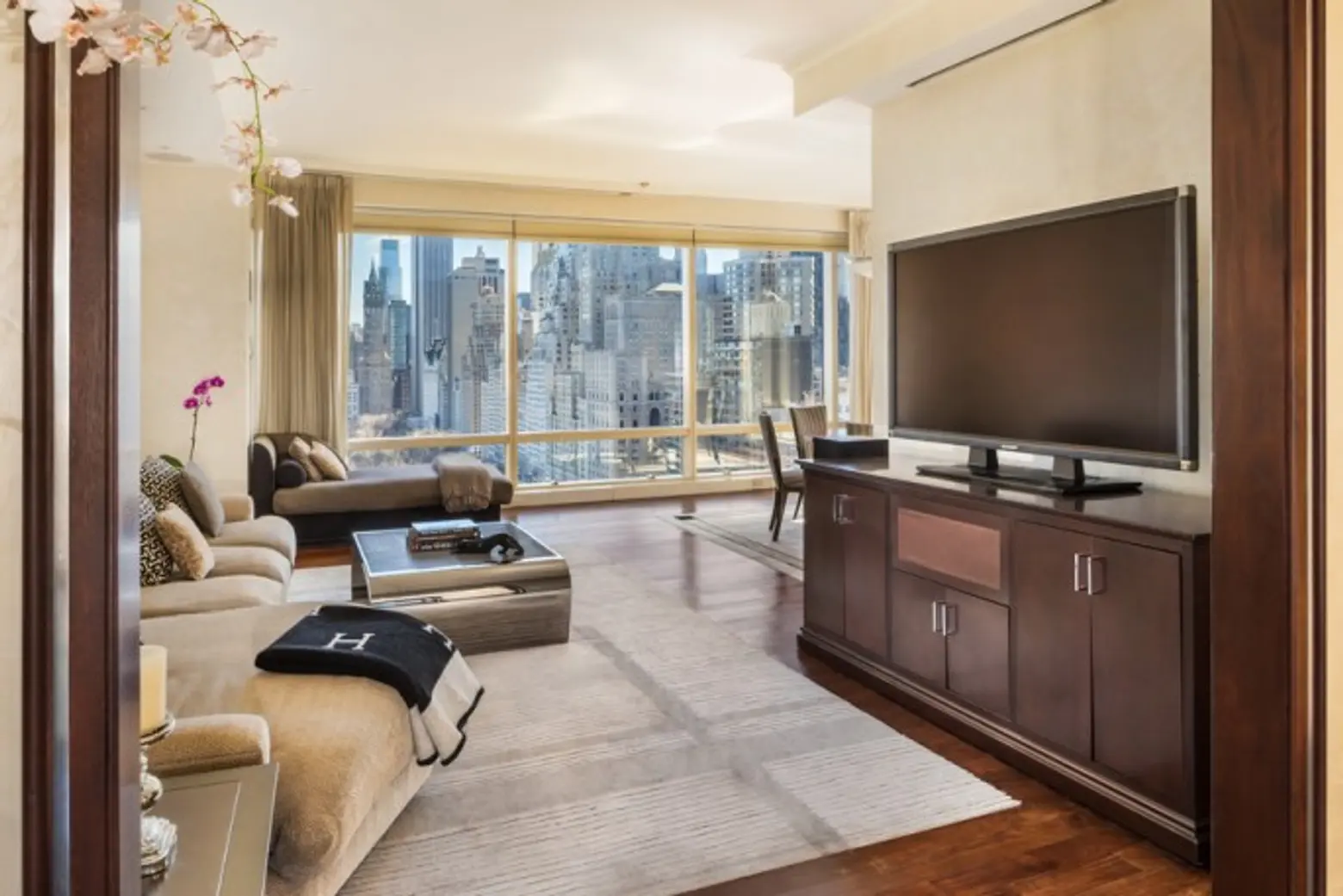 Today the 5-star hotel houses the Michelin star-rated restaurant Jean Georges (hello room service!), a 60-foot lap pool, sun deck, spa, gym, valet parking garage, and concierge service — all of which are available to residents and would probably please Mr. Trump himself.