Perfectly Picturesque Tribeca Penthouse is Off the Market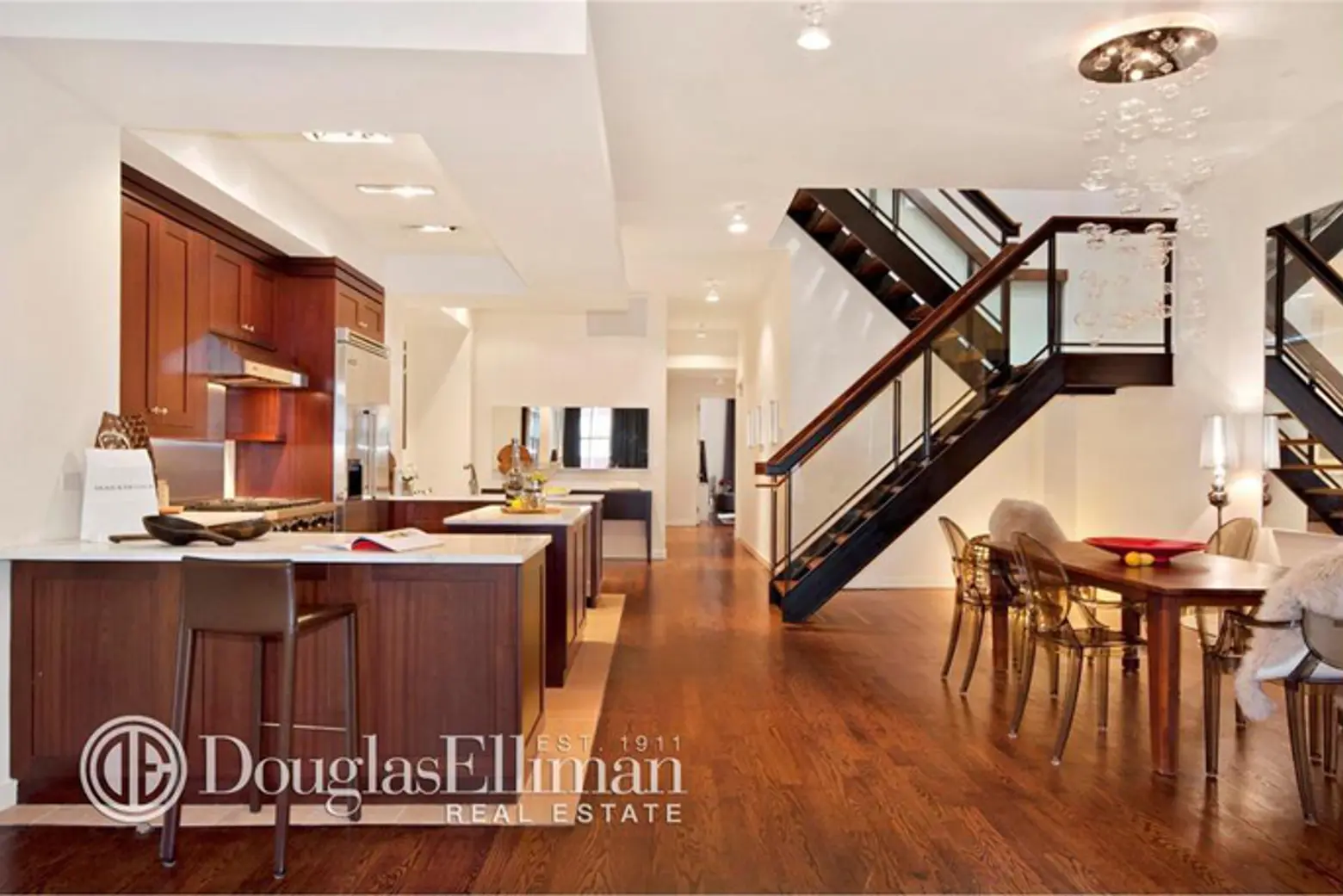 Finding your perfect apartment is much like selecting a significant other–it needs to be comforting, make you feel happy and safe, jive with your lifestyle, and, most importantly, be so attractive you can't keep your hands off it.
We'd bet that the new owners of the penthouse at 47 Murray Street are currently in the honeymoon phase with their new digs.  They snatched up the 3BR/3BA home for $4.76 million through a listing with Douglas Elliman, and what they received is a 2,825-square-foot duplex loft with two terraces, 13-foot ceilings, 9.5-foot windows, modern finishes, and plenty of wall space for an art display.
The 47 Murray Street penthouse has its own keyed elevator entry which opens to the main living area.  Also on the first floor are two bedrooms, two full baths, and a laundry room with a Bosch washer and dryer.  Up the glass-sided staircase is the spacious master suite with a walk-in closet, a luxurious master bath, and an adjacent terrace, along with the home's second south-facing outdoor deck.
Stainless steel Viking appliances shimmer next to the mahogany cabinetry in the kitchen, which has an abundance of marble counter space, perfect for entertaining.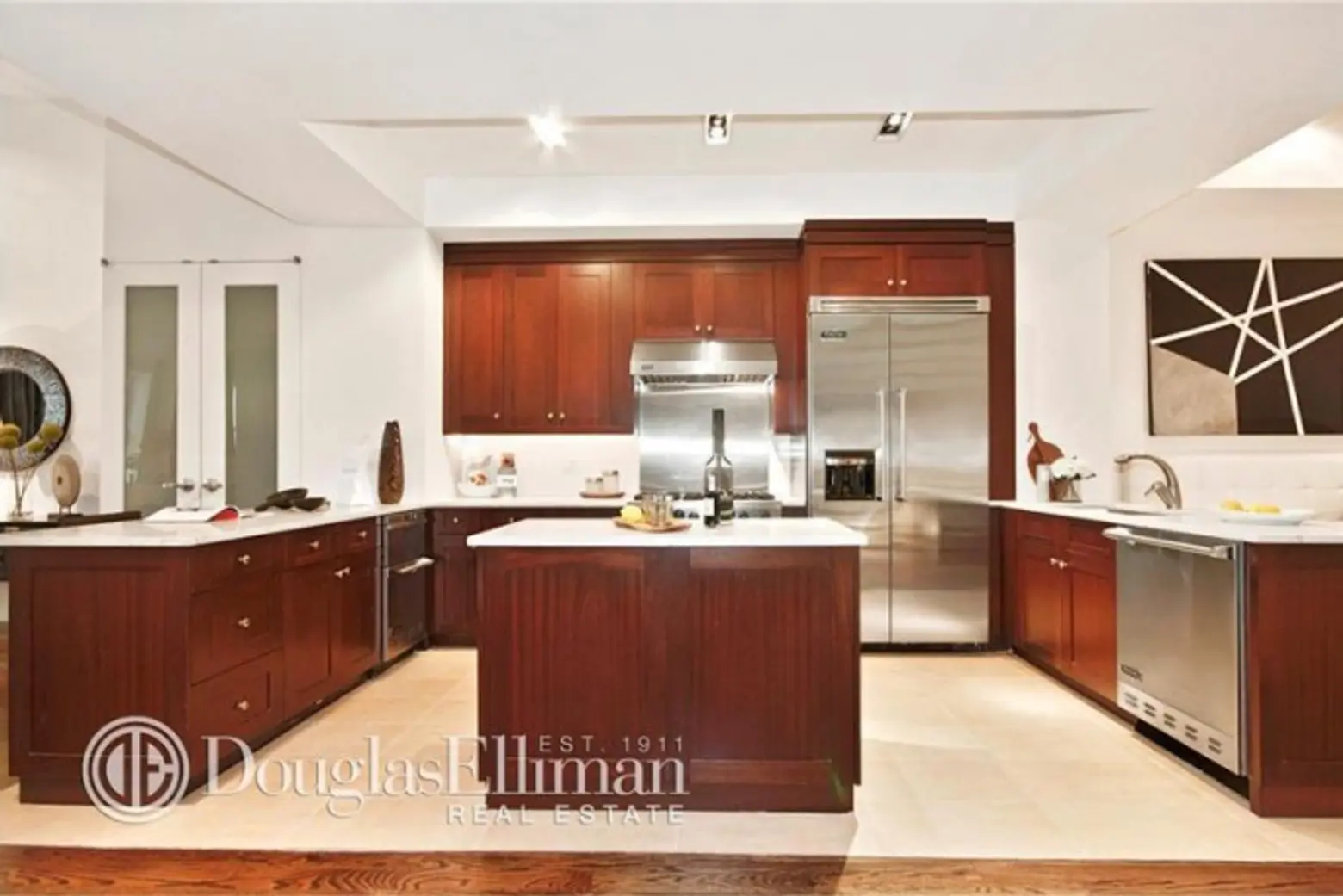 47 Murray Street was constructed in 1885 and is today part of the Tribeca South Historic District.  The five-story Italianate building faced in Dorchester sandstone was designed by architect Joseph C. Wells. It was occupied by various dry good firms, light manufacturers, and printers until its 19th-century conversion to condominiums.  Today the building contains four residential units.
The recent sellers of the penthouse sold the unit for slightly less than what they purchased it for just a few years ago, and the lucky new owners are undoubtedly pleased with their new real estate relationship.
[Listing: 47 Murray Street PH by Douglas Elliman]
[via CityRealty]
Photos courtesy of Douglas Elliman