Partial shutdown of Hudson River tunnel would cause NY and NJ home values to drop by $22B, report says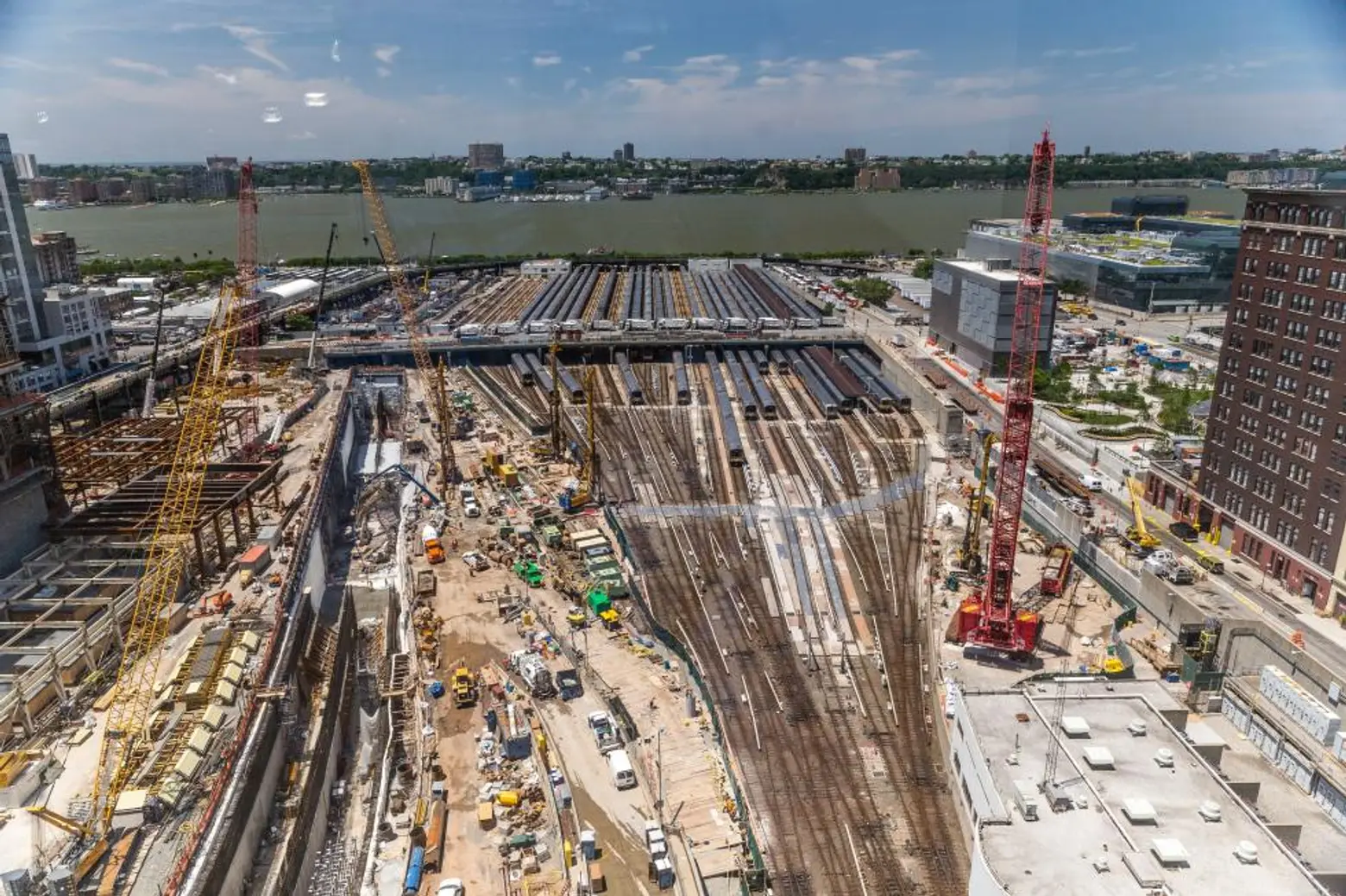 If the only rail link between New Jersey and Manhattan shuttered, homes in the region would see a drop in home value by $22 billion, according to a report released on Tuesday. An analysis from the Regional Plan Association highlights the economic effects of a partial shutdown of the Hudson River tunnel, which was severely damaged by Hurricane Sandy and carries 200,000 daily passengers via Amtrak and NJ Transit. To make repairs to the 110-year-old tunnels, officials have called for a $13 billion project that would construct a second tunnel to keep service operating while the existing tunnel is restored. But President Donald Trump's administration said it will not support the Gateway tunnel project, making a partial shutdown of the tunnel more likely, according to the RPA (h/t Crain's).
According to the report, "A Preventable Crisis," a partial shutdown would increase commute and travel times, while adding to the area's already-congested roadways and airports. The RPA found that a four-year shutdown of the tunnels would cost the national economy $16 billion, $1.5 billion in federal tax revenue, and $1 billion in state tax revenue out of NY and NJ.
In addition to a dip of over $20 billion in property values for homeowners, NJ and NY owners of commercial properties like stores, factories, and educational facilities would also experience this decline. And 38,000 NJ transit passengers would be unable to ride the train, forcing thousands to move or accept closer to home, lower paying jobs
"This report outlines what a grim new reality will look like," Tom Wright, president of RPA, said in a statement. "Every day that we aren't building the Gateway project, we're one day closer to real economic and social calamity that would be felt across the Tri-State area and beyond."
In 2015, President Barack Obama's administration agreed to split the cost of the Gateway project with the two states and the Port Authority. Estimated at $30 billion, the project includes the construction of two new bridges and expansion of Penn Station, as well as the repair of an existing train tunnel and construction of a new one.
But Trump has so far refused to contribute the federal funds promised previously by his predecessor. Last November, Gov. Andrew Cuomo met with the president to discuss funding for the new rail tunnel, but had no luck reaching an agreement. Without federal support, it would be nearly impossible to finish the tunnel project, considered by many to be the most important infrastructure project in the country.
Last March, Congress approved a $1.3 trillion spending bill that included $650 million for Amtrak's Northeast Corridor and allocates $2 billion in grants for which the Gateway Program Development Corp. can apply. But because the board members of the Department of Transportation, which will review federal grants, are appointed by the president, the fate of Gateway remains in Trump's hands.
See the full report from the RPA here.
[Via Crain's]
RELATED: