Parlor-Floor Apartment With Four Palladian Windows Asks $1.2 Million Off Central Park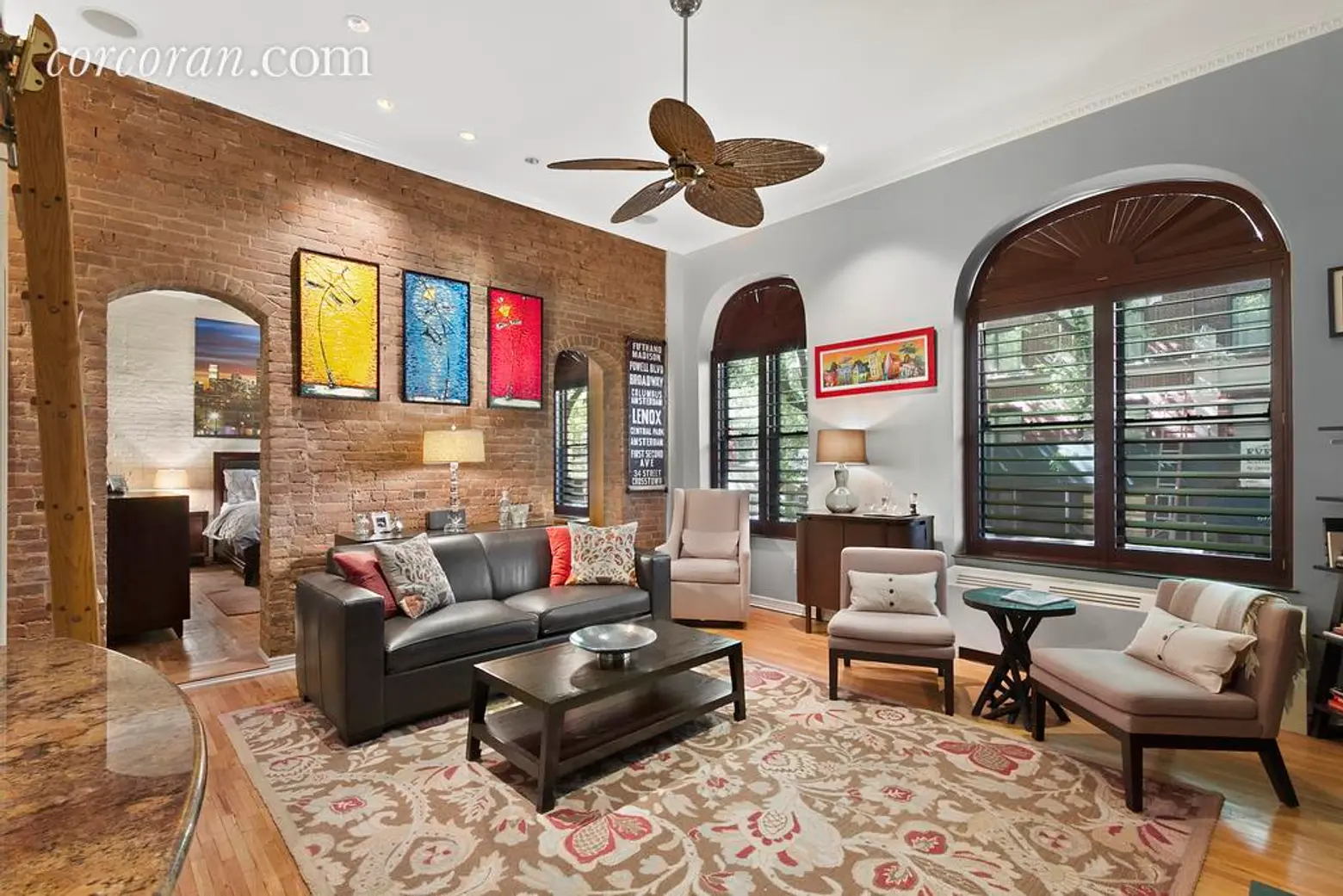 If you're going to live on any floor of a New York City townhouse, it may as well be the parlor floor as it's usually considered the crown jewel of the home. This $1.2 million co-op occupies 1,000 square feet of an historic brownstone building at 61 West 68th Street. The exposed brick interior takes full advantage of the massive Palladian windows that line the apartment. The location, right off Central Park West, is nothing to scoff about either.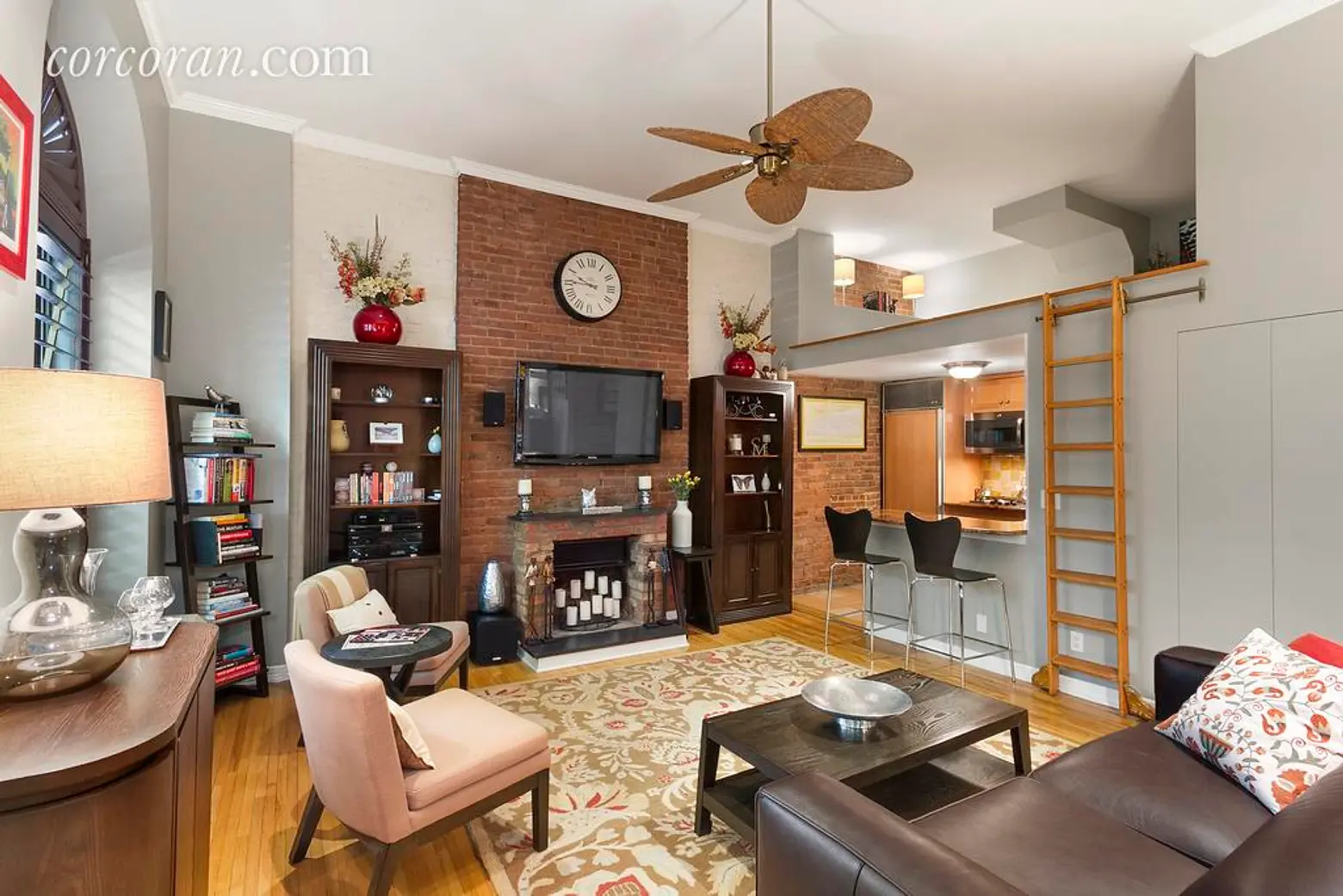 You would expect the interior to be dripping with historic details, but it actually has a more lofty vibe thanks to the exposed brick, arched entryways and big windows. (Not to mention that there's a loft above the kitchen, overlooking the living room!) For a historic touch, there are two fireplaces–one working and one decorative.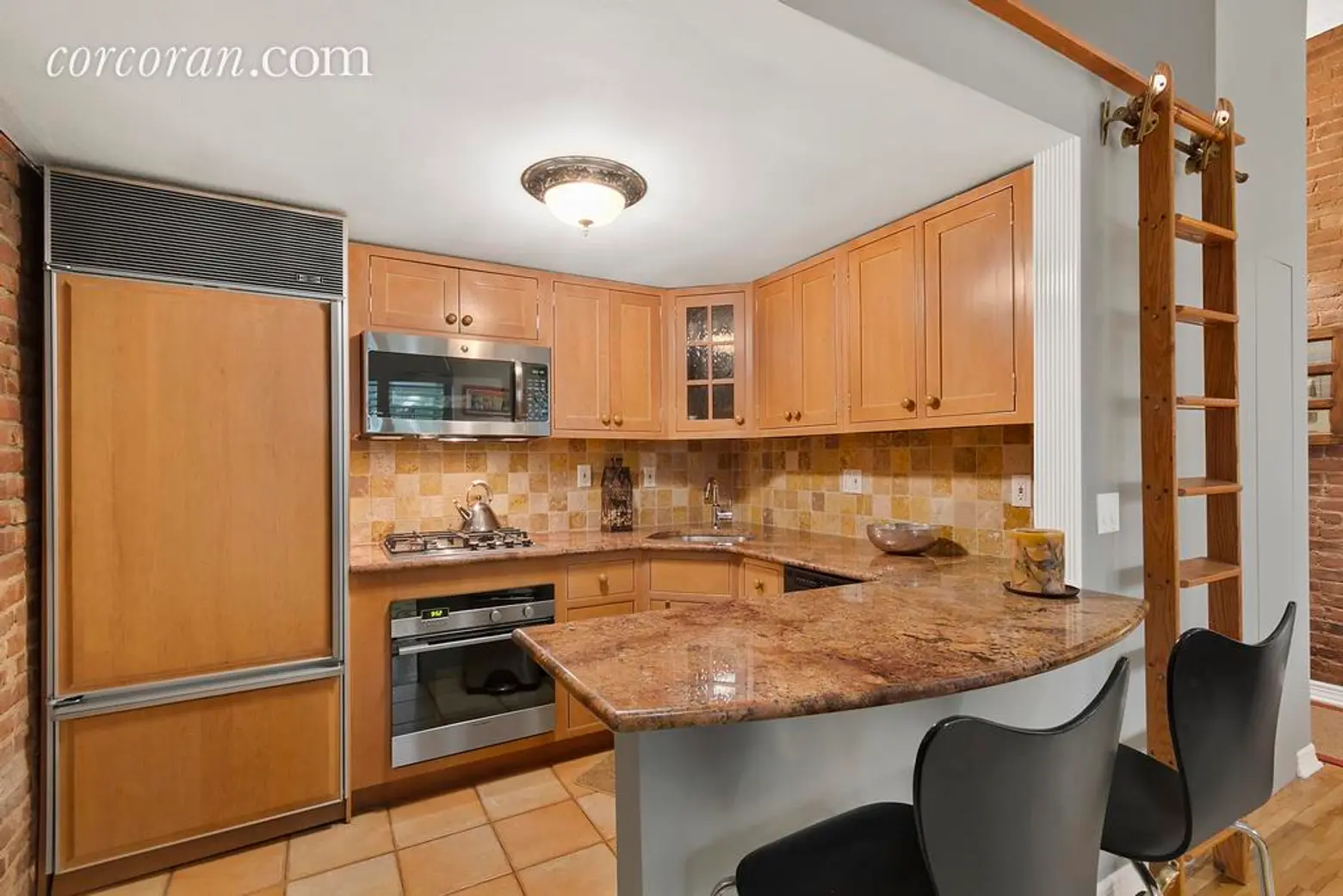 The open kitchen, which looks out into the living room, has all new appliances, according to the listing. The loft above can be either used as a sleep or study area; we love that it's accessed by a sliding ladder.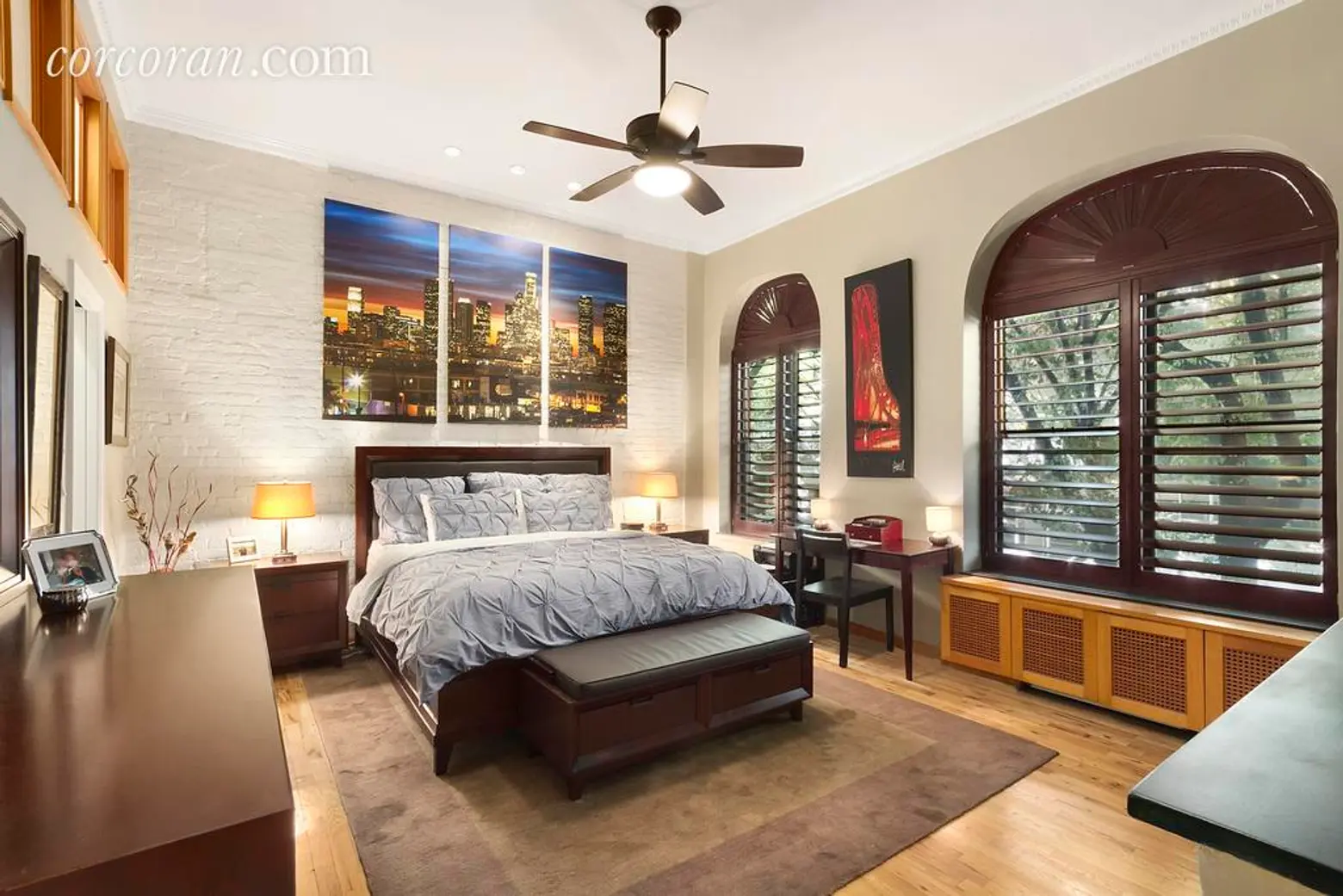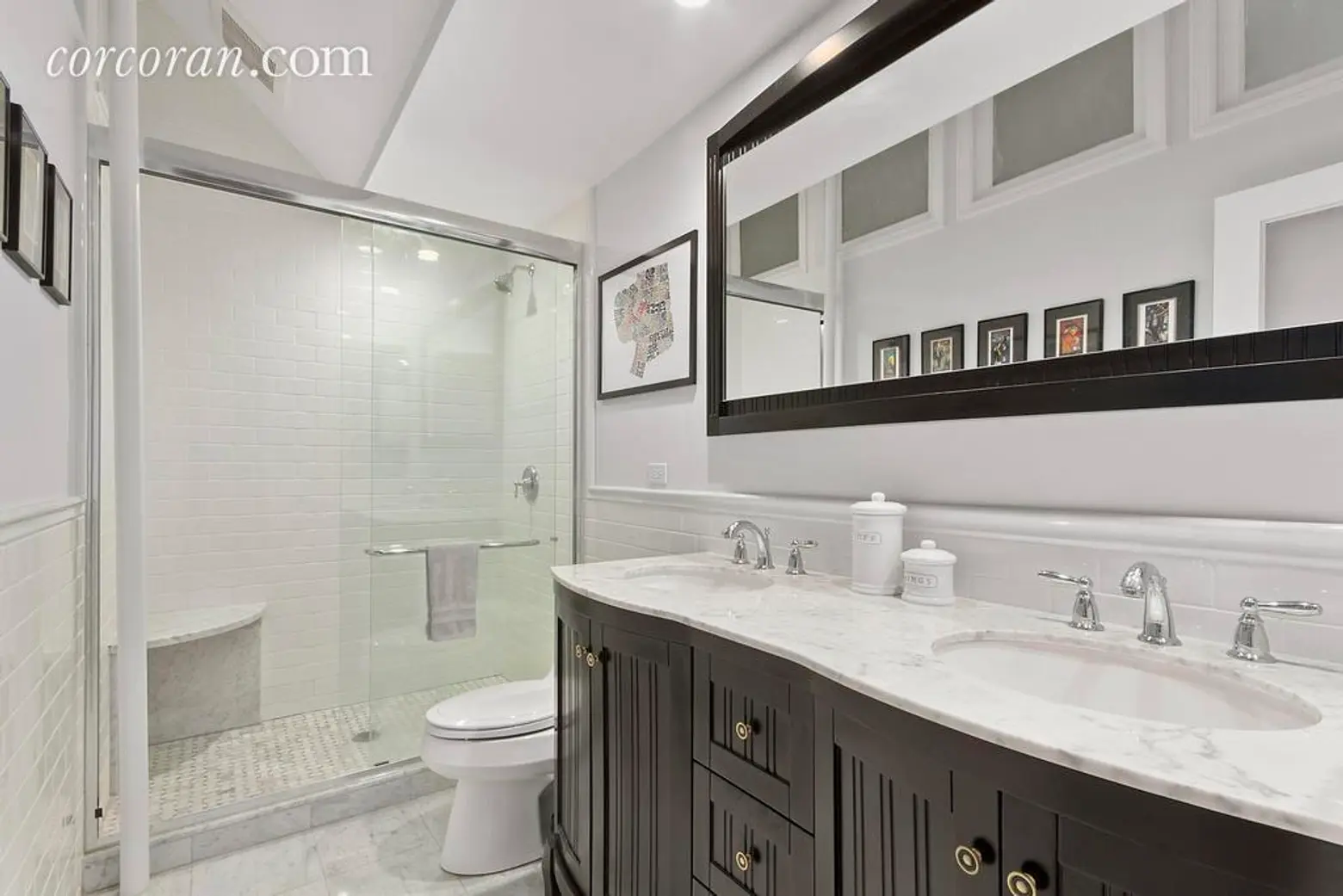 Right next to the living room and lofted sleep area is the formal master bedroom, which has its own bathroom and walk-in closet. The exposed brick has been painted white, so that the incredible wood-framed windows would be the main attraction. Views from the apartment look south.
And here's how those windows look from the exterior. Who would have guessed that such a historic building on a block off Central Park West held such a loft-like, parlor floor apartment?
[Listing: 61 West 68th Street, #1 by Michelle King for Corcoran]
RELATED:
Photos courtesy of Corcoran