Parkview Developers Ian Reisner and Mati Weiderpass Sell Southmoor House Penthouse for $11.9 Million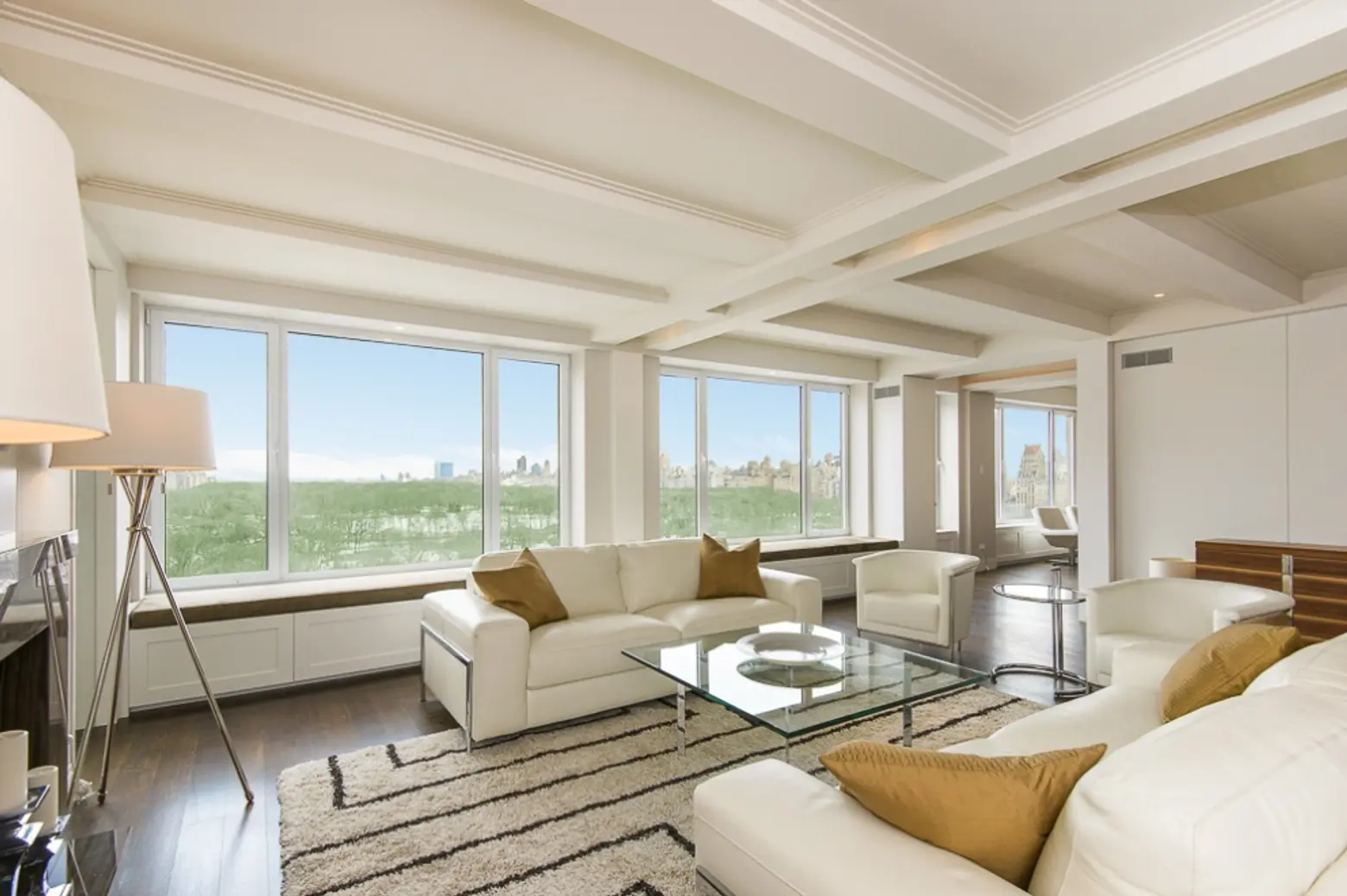 It appears that Ian Reisner and Mati Weiderpass of Parkview Developers have sold one of their Southmoor House penthouses. The 17-floor building serves as more than just home to the Out Hotel developers. It's also headquarters for their company. And like true developers, they own a big chunk of the building, making them one of the co-op's biggest shareholders. While the newly troubled pair seems quite committed to their own symmetrical pad—turning down a $15.5 million cash offer a few years back without batting an eyelash—that doesn't stop them from making serious bank on some other units. And you won't hear us complaining, because that means we get to check out this 3BR/3BA penthouse.
Southmoor House is a pet-friendly building and we're imagining Sparky would spend most of his indoor time gazing at the iconic Central Park from the apartment's oversized windows. And he doesn't have to stay in one room to enjoy the view, as all the major rooms feature panoramas of the giant patch of grass. Think of all the bone-burying possibilities.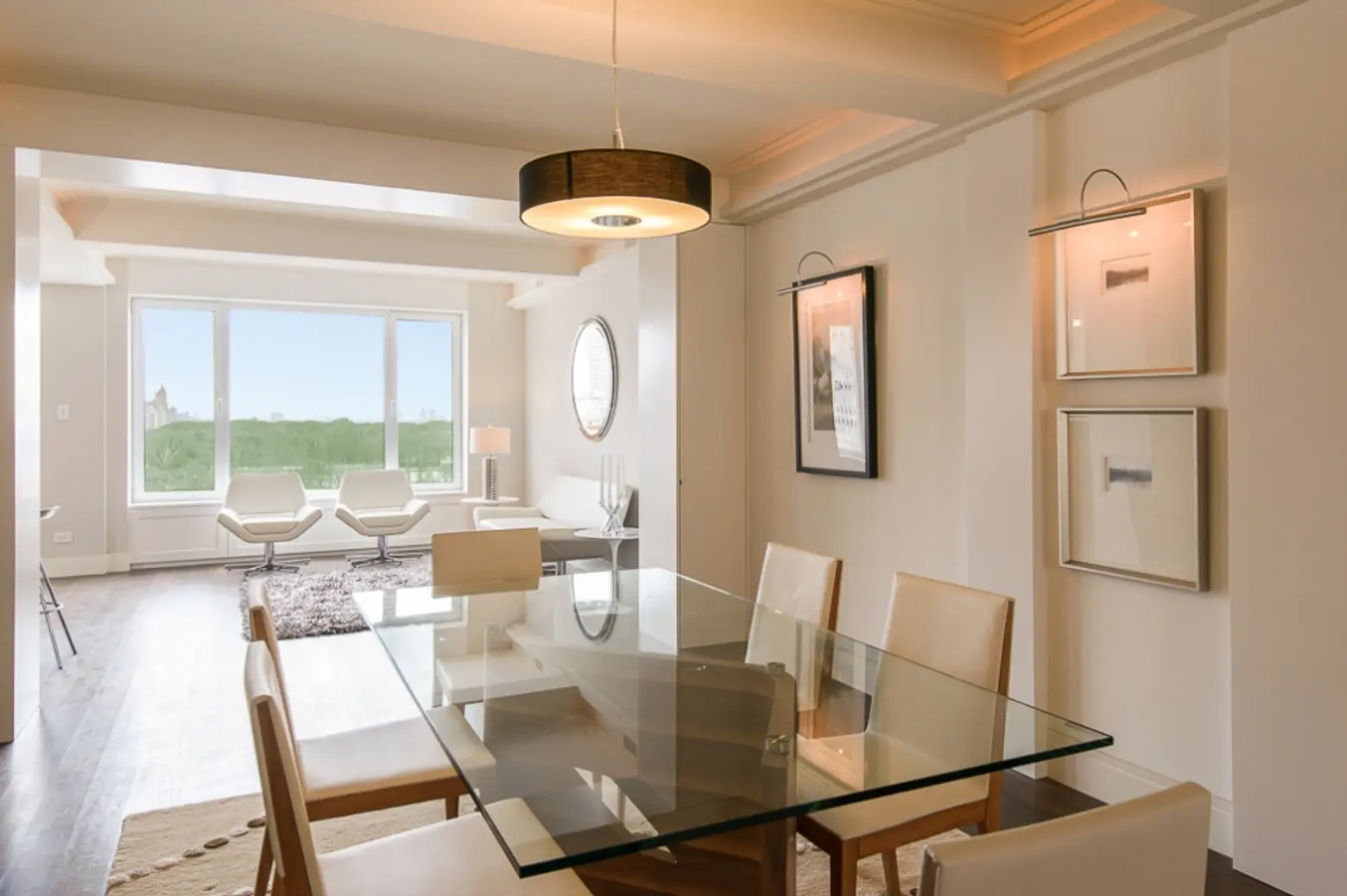 Reisner's fondness for the symmetrical seems to have extended from his residence to this apartment, as showcased through the beamed ceilings, which were apparently designed to parallel the building's actual support system. The top level features an eat-in chef's kitchen, a library with a bar overlooking Central Park a guest bedroom with an en suite, and a second bedroom (or office, if you wish) with an adjoining bathroom. The master suite has a giant walk-in closet, park views worth waking up to, and a luxurious en suite bath.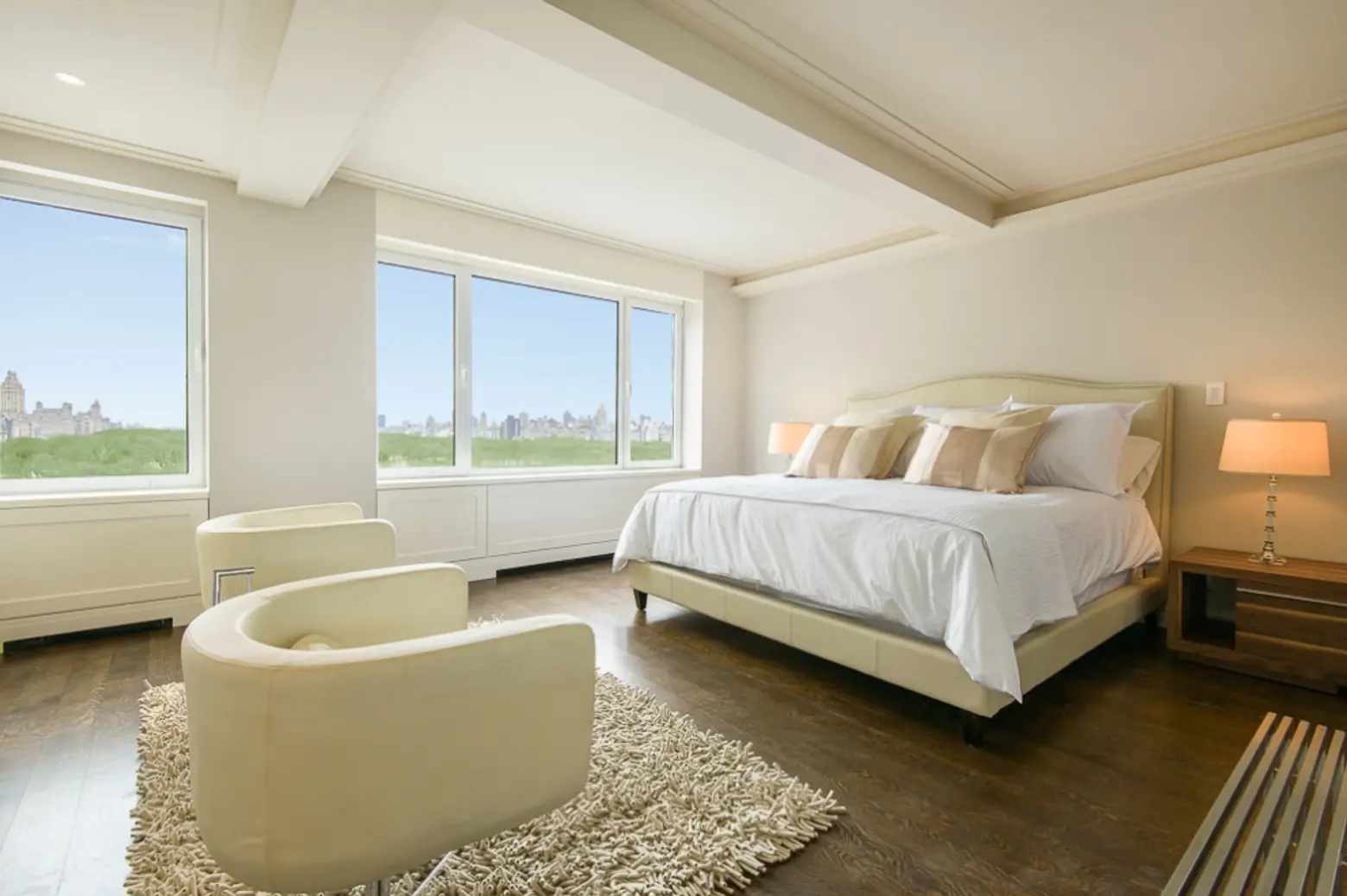 If the new owner is wondering what to do in her spare time, the Southmoor House is conveniently located steps away from Columbus Circle, Lincoln Center, Carnegie Hall, the MoMA and Broadway. So there you have it. Whoever bought this place gets culture, shopping and recreation all in walking distance.
[Listing: 230 Central Park South PH17 by Corcoran]
[via CityRealty]