Paolo Venturella's Flex Tower Twists to Soak Up Sunlight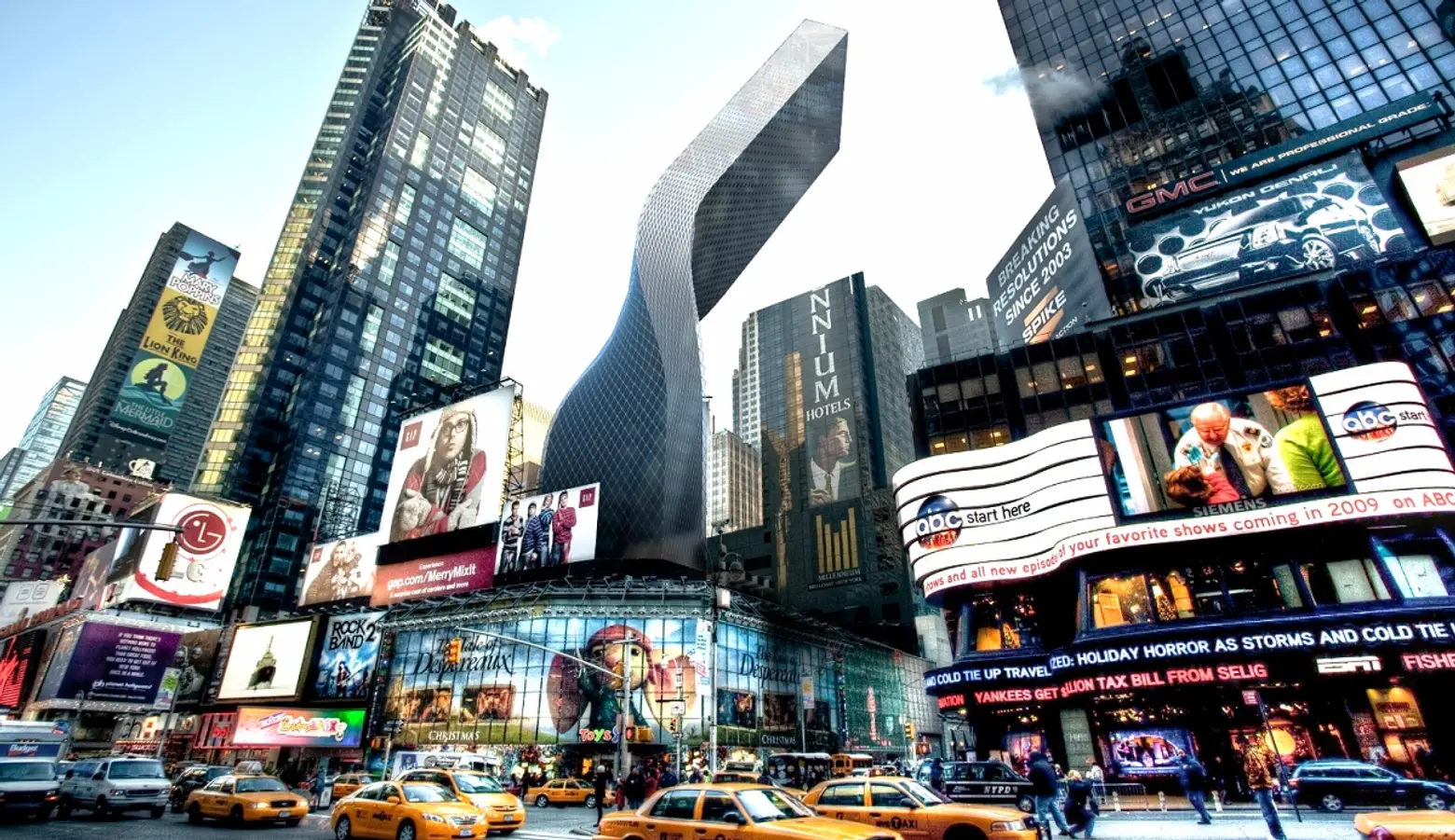 It's 2040 in New York City, and the metropolis' population has doubled over, thereby drastically increasing energy consumption. How do architects alter their designs to deal with this new landscape? Italian architect Paolo Venturella thinks he's come up with the answer to this (currently hypothetical) conundrum.
The Flex Tower concept combines the need for housing with a sustainable energy system that uses a new typology for photovoltaic panels. At ground level the structure is in keeping with the traditional street grid, but as it rises it rotates toward the sun to position the panels correctly.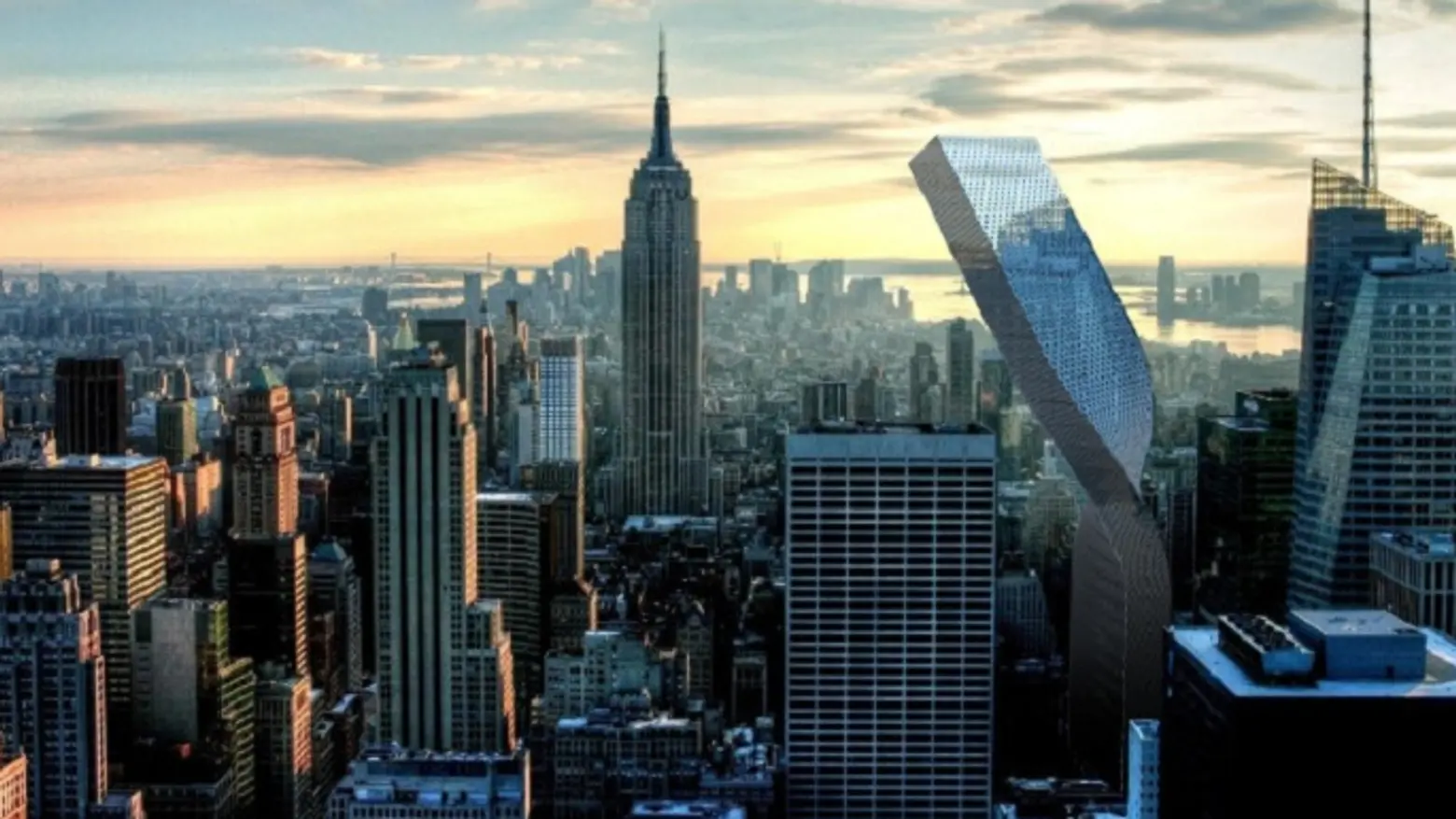 In order to function properly, photovoltaic panels must be installed on a tilted surface oriented toward the sun, hence the Flex Tower's 30-degree rotation. Its skin is comprised of different modules; at the top the panels are denser, while at the bottom they dissipate, not only a functional aspect of the design, but a visual one as well. The building's steel frames wraps around the building, creating the winding shape and allowing for an interior space free from structural elements.
Paolo Venturella notes that his design will convert the city skyline to a new direction where "New Yorkers [will] find their own space and a sustainable lifestyle." Like this innovative idea? Check out more of Venturella's work, which integrates the design process and renewable energy, here.
[Via eVolo]
Images © Paolo Venturella