Own a Charming Wood Frame Church in the Catskills for $99,000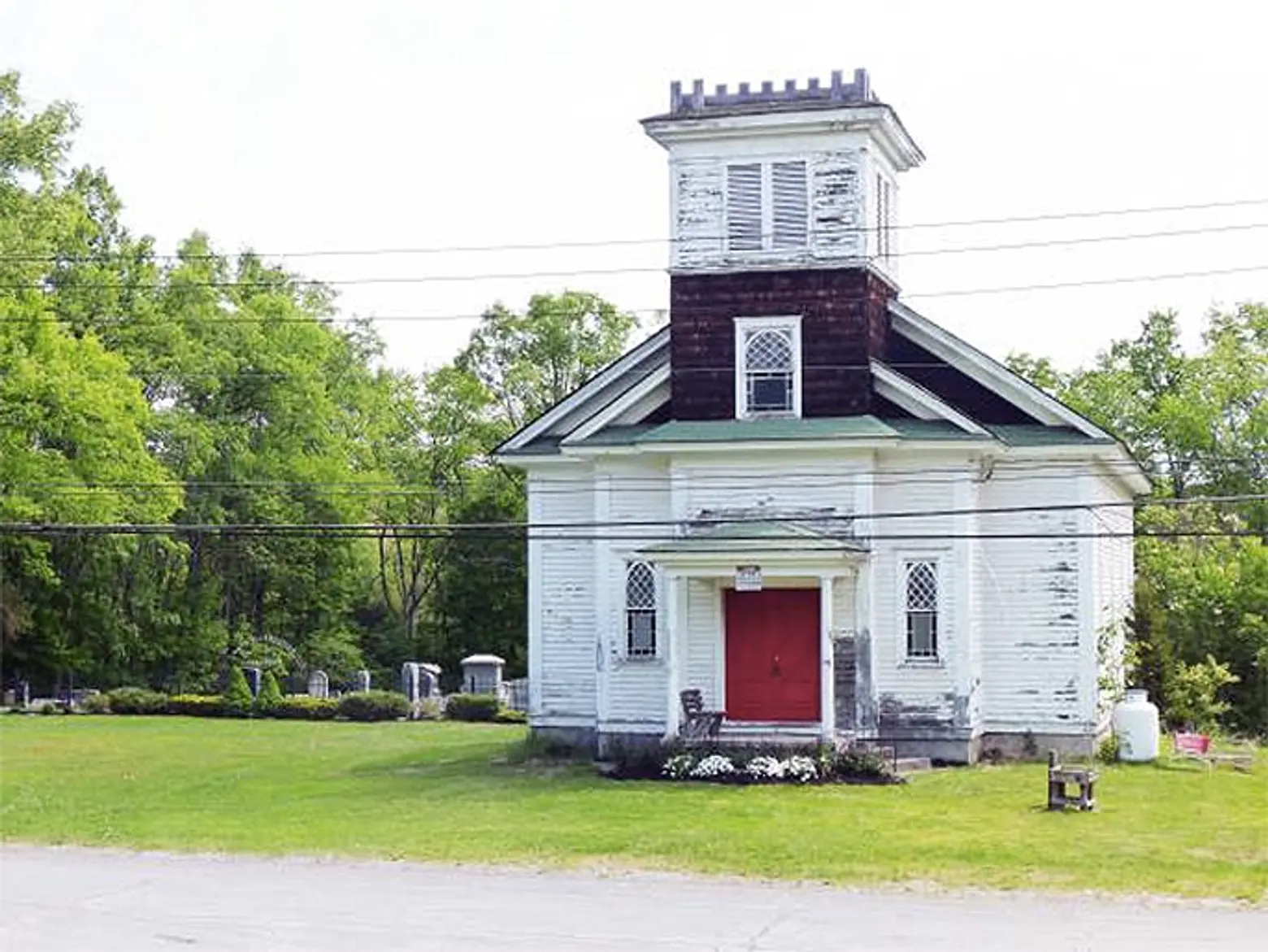 We're all keen on the trend of buying religious institutions for use as residential buildings. But in Manhattan, living on hallowed ground often means shelling out millions to nab just a room or two in one of these holy structures. Well, if you're on a budget and have designs on living in something a little more divine than a church attic studio (and don't mind giving up the city life), then feast your eyes on this amazing wood frame church located 90 minutes from Manhattan in the town of Harris in the Catskills. Priced at a mere $99,000, this 2,500-square-foot cutie was constructed in 1920, comes with half an acre, and according to its Craigslist listing, is in "excellent shape!"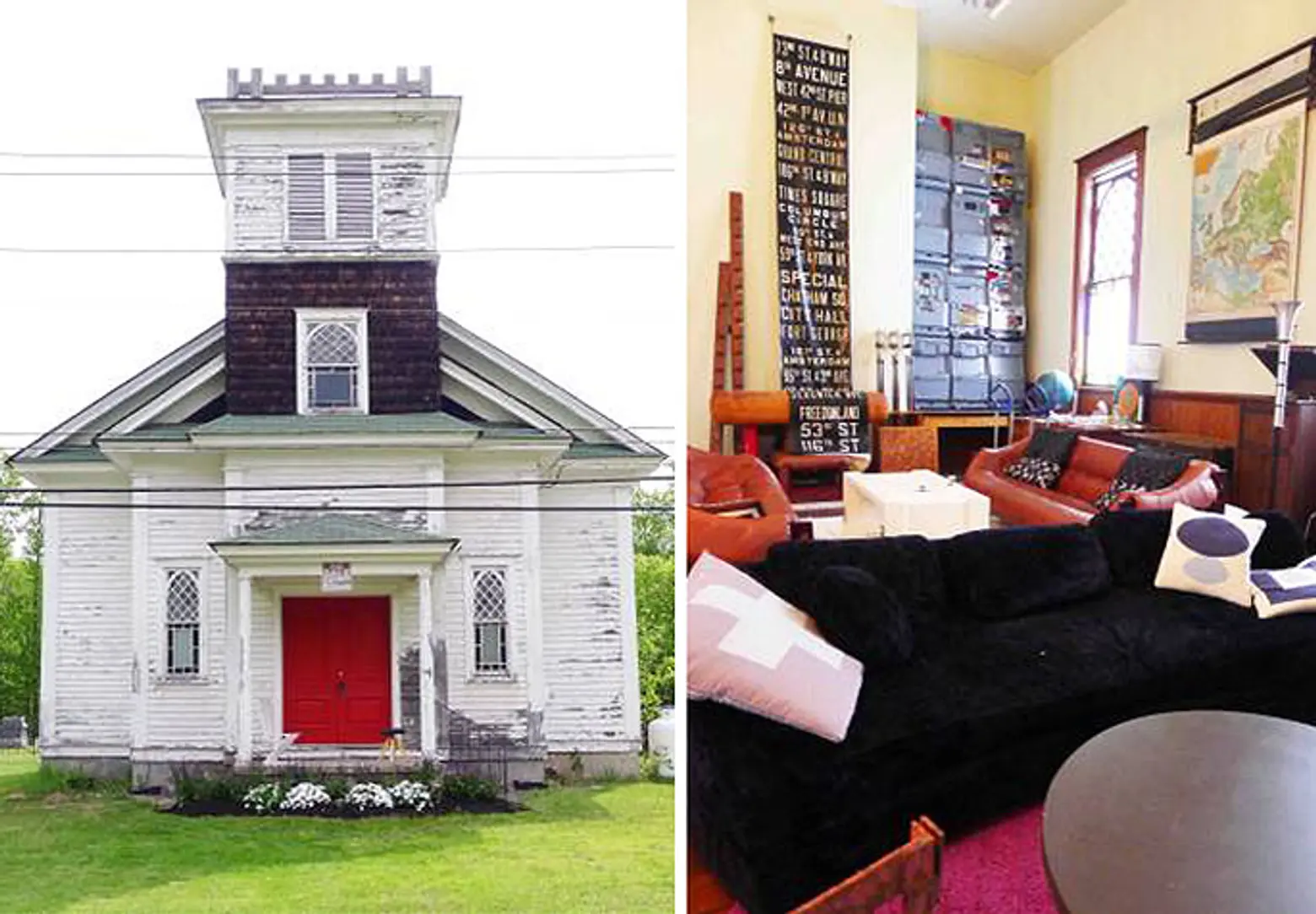 The church is currently owned by an architect who purchased the building with the idea of turning it into a weekend retreat. Unfortunately, his primary home was damaged during hurricane Sandy and he was never able to get the project off the ground due to the amount he had to spend to get his main spread fixed up.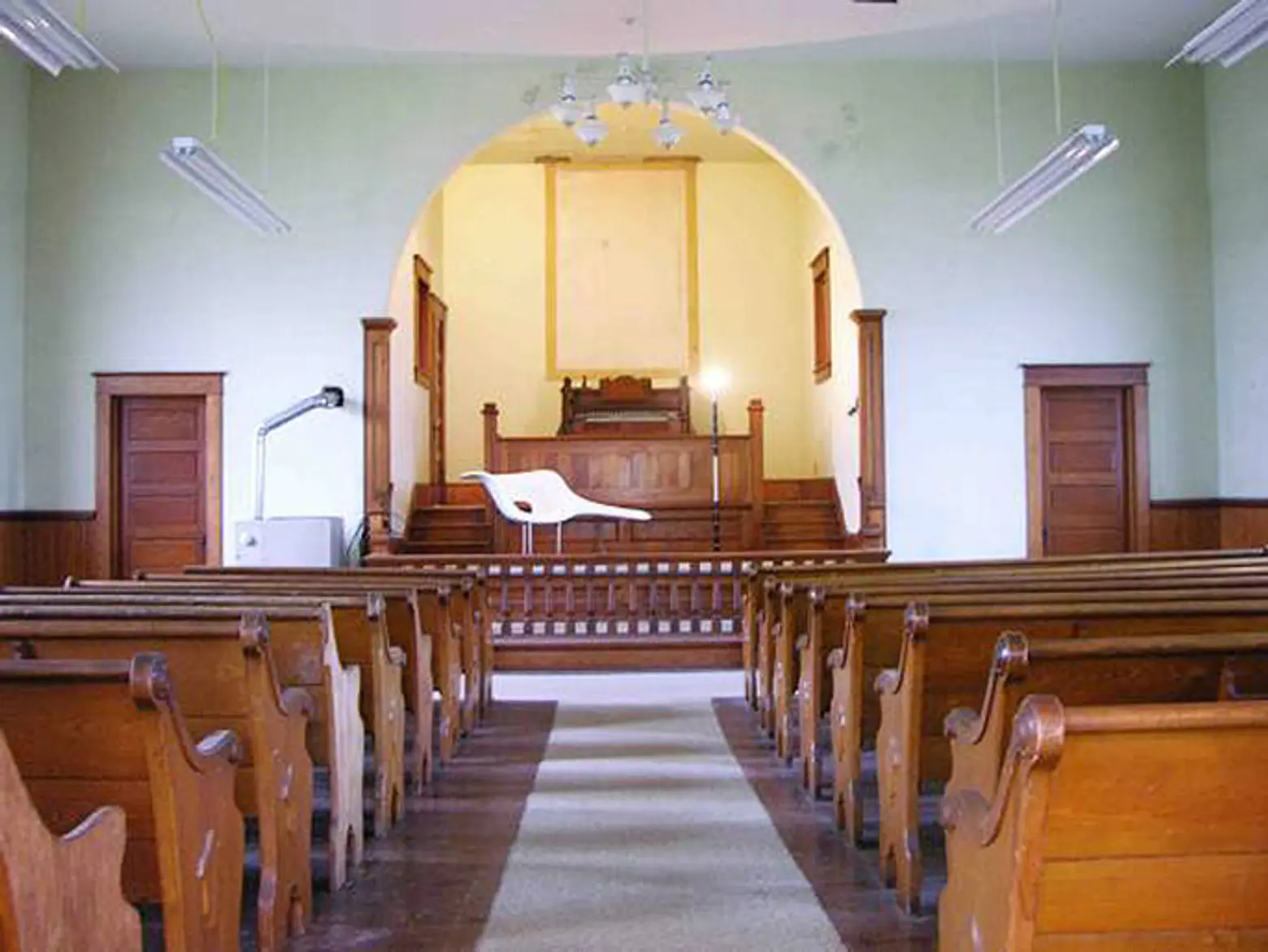 The listing notes that though the church is in great shape with heat, there's no running water or septic tank. Adding it on will cost you about $17,000, but the owner's got approved plans that will help to get you started on your renovation project. Plus he's been using it as-is as a giant loft/work space without much issue, so you can still enjoy it even if you decide to take your time updating it. Here's what he's sketched out for the potential 4-5 bedroom church-home: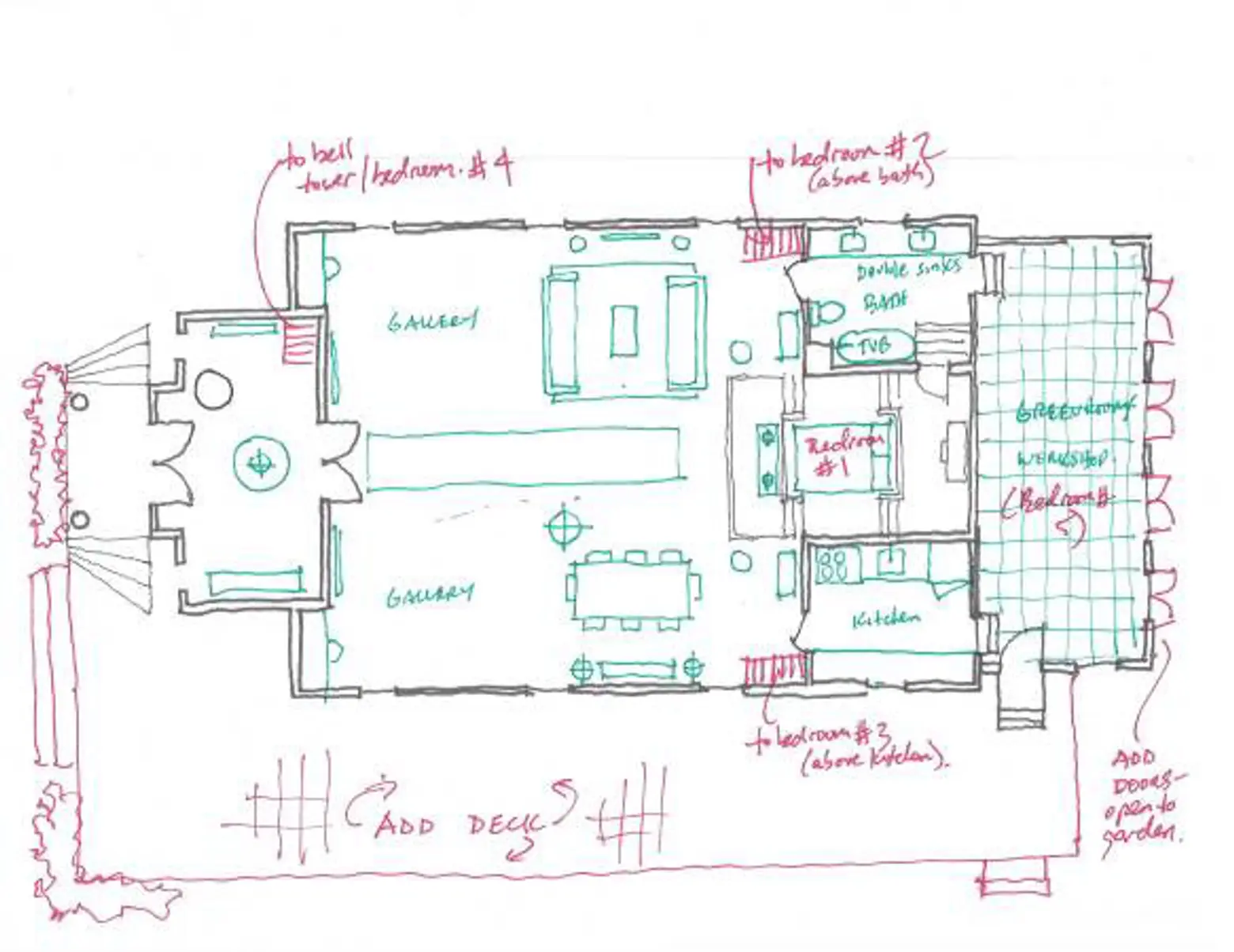 As for historic details, there are tall ceilings, stained glass windows, wood detailing, wide oak floors, the original bronze bell in the tower, the original organ, and lots of pews. In total there's about 2,500 square feet of space, not including the bell tower and attic, which by the owner's account are "huge." There's also a cemetery on site, but it's privately owned and maintained by another party. And if living adjacent to a number of gravestones freaks you out, the architect writes that it's not so bad: "It is an old cemetery so I have never seen one visitor. It is lovely and NOT scary. . .lol, really."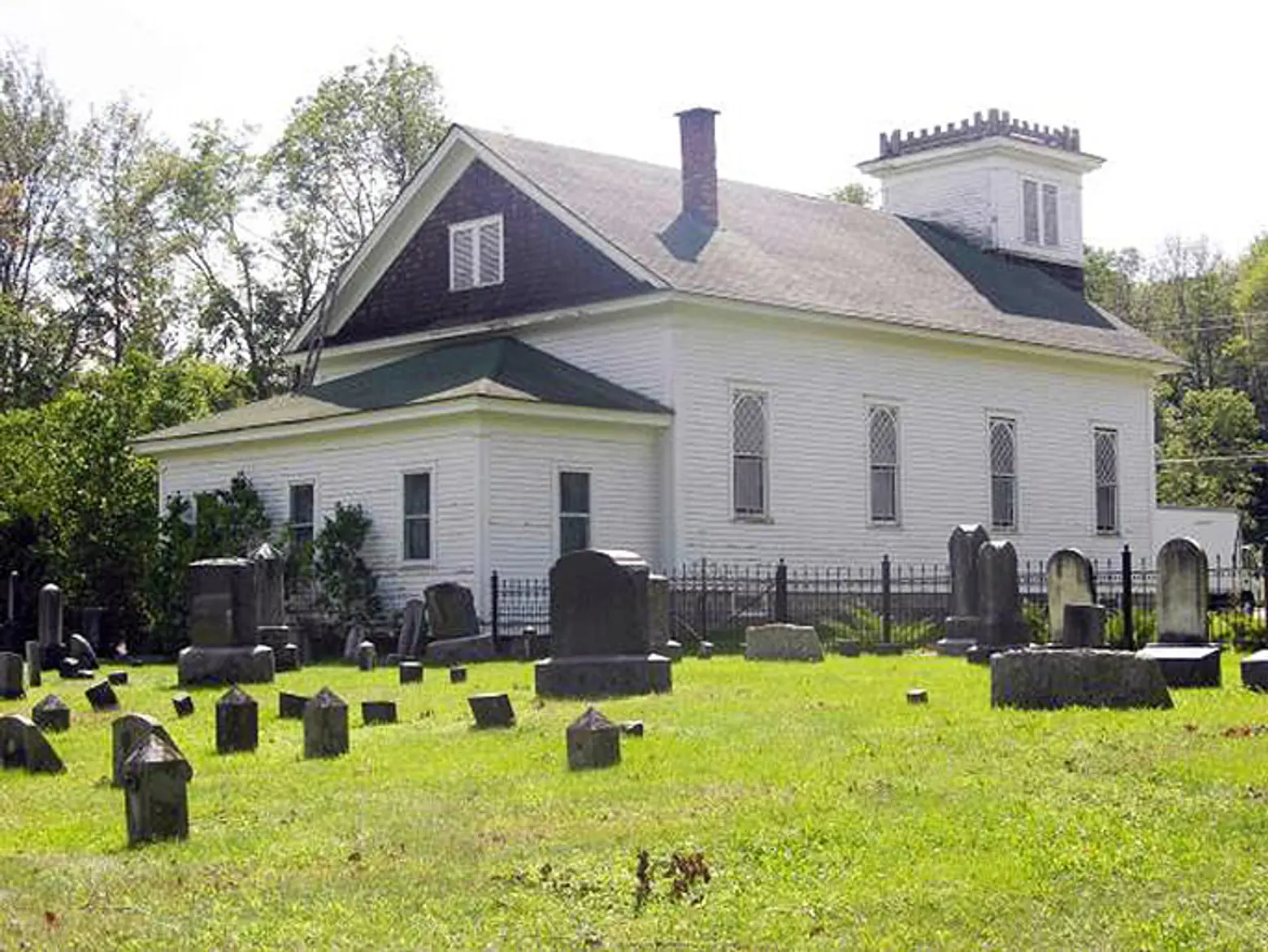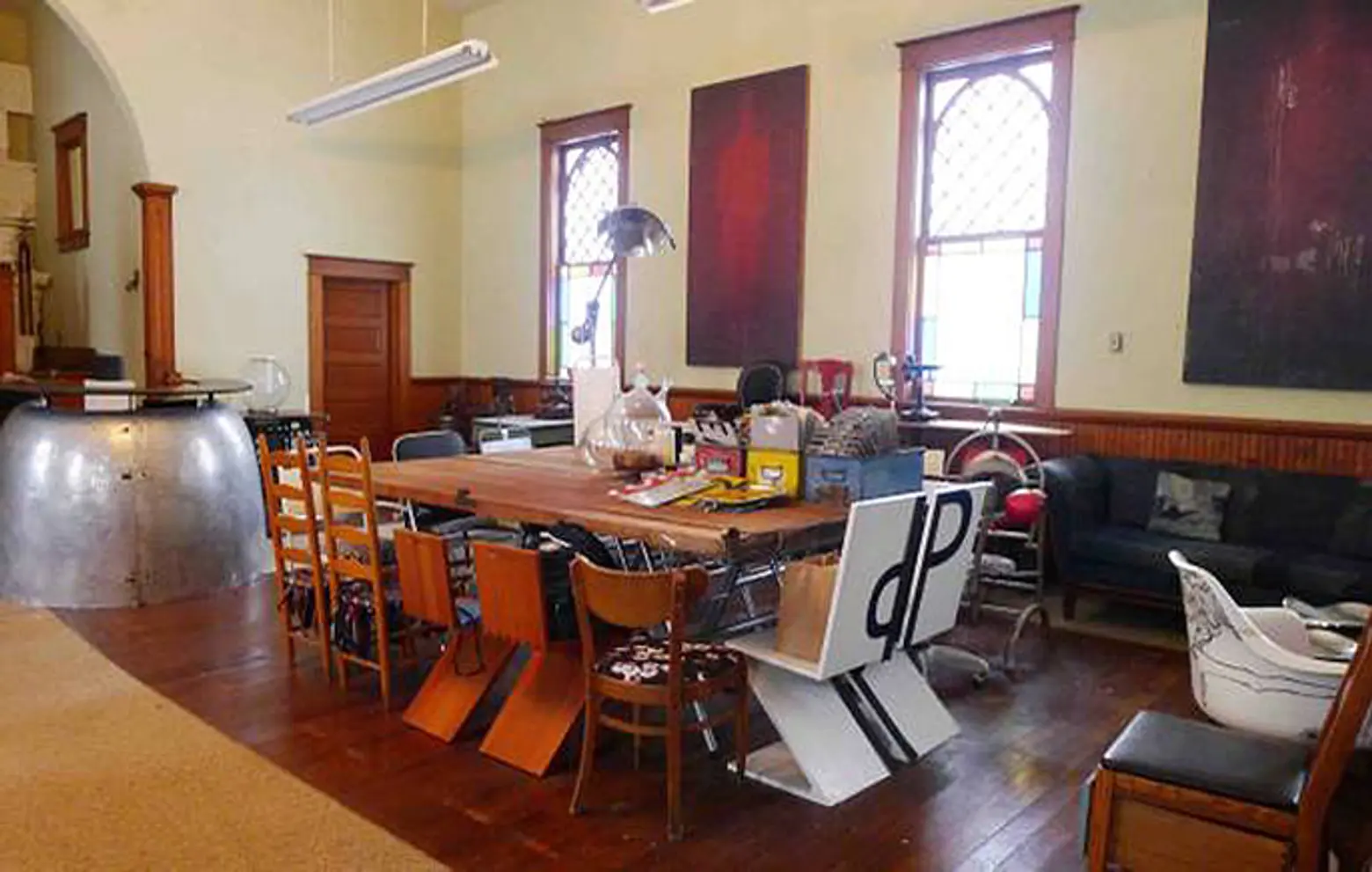 This isn't the first time the church has been listed (NY Mag even featured it in their gift guide last year), but past buyers weren't able to secure financing. Now the owner is offering "owner financing" if needed.
[Via Craigslist]
RELATED: