Own a Collection of Eight Private Islands off the Connecticut Coast for $78 Million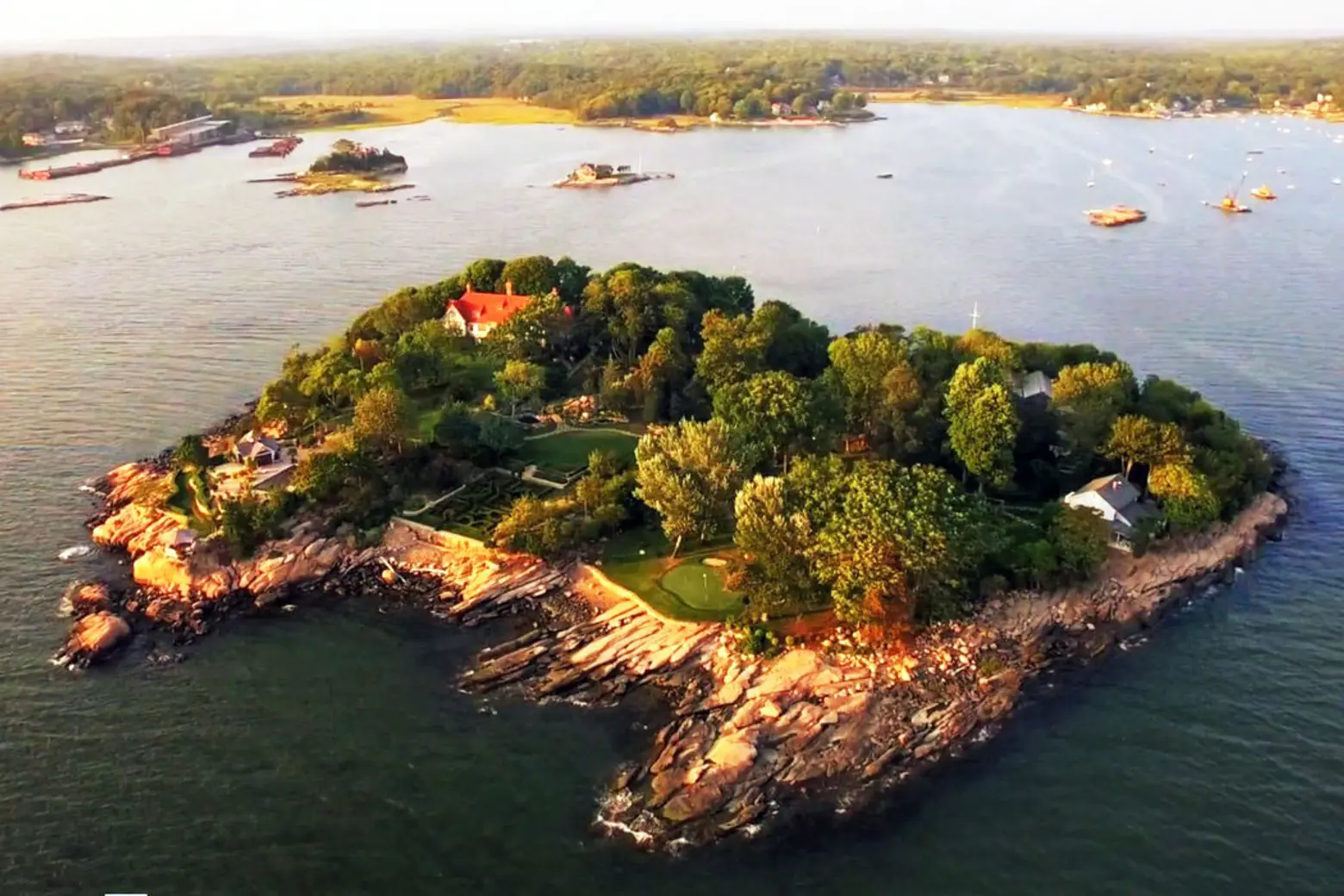 Hey, big spender…before you close on that trophy penthouse condo or townhouse duo, take a look at this extraordinary listing.
When you've got billions–or even lots of millions–your real estate options are many. From a penthouse in the sky in a Billionaire's Row skyscraper to a townhouse or two on the Upper East Side or a Hamptons manse with acres of beachfront property, modern-day palaces await. For that eight-figure outlay, this listing is unusual even among the real estate deals of the superrich.
The Post tells us of a private archipelago off the Connecticut coastline, owned by Christine and Edmund Stoecklein, on the market for $78 million. Known as the Thimble Islands, this surprising collection of eight islands boasts beautiful restored 19th century mansions, pools, guest houses, docking for yachts both small and large, a commercial-level greenhouse facility, tennis courts and a golf putting green and tees designed by Jack Nicklaus. The property is at most a ten-minute boat ride from the Connecticut shoreline or a twenty minute helicopter jaunt from Manhattan.
For $78 million, this island paradise is absolutely deserving of a (slightly spooky) video tour. Ms. Stoecklein apparently began collecting the islands after the death of her party-supply magnate husband, John Svenningsen, founder of party goods and accessories company Amscan, Inc., (not to be confused with Abscam, also in the 1970s), who purchased West Crib Island in the 1970s. West Crib is the only island in the archipelago that's not for sale.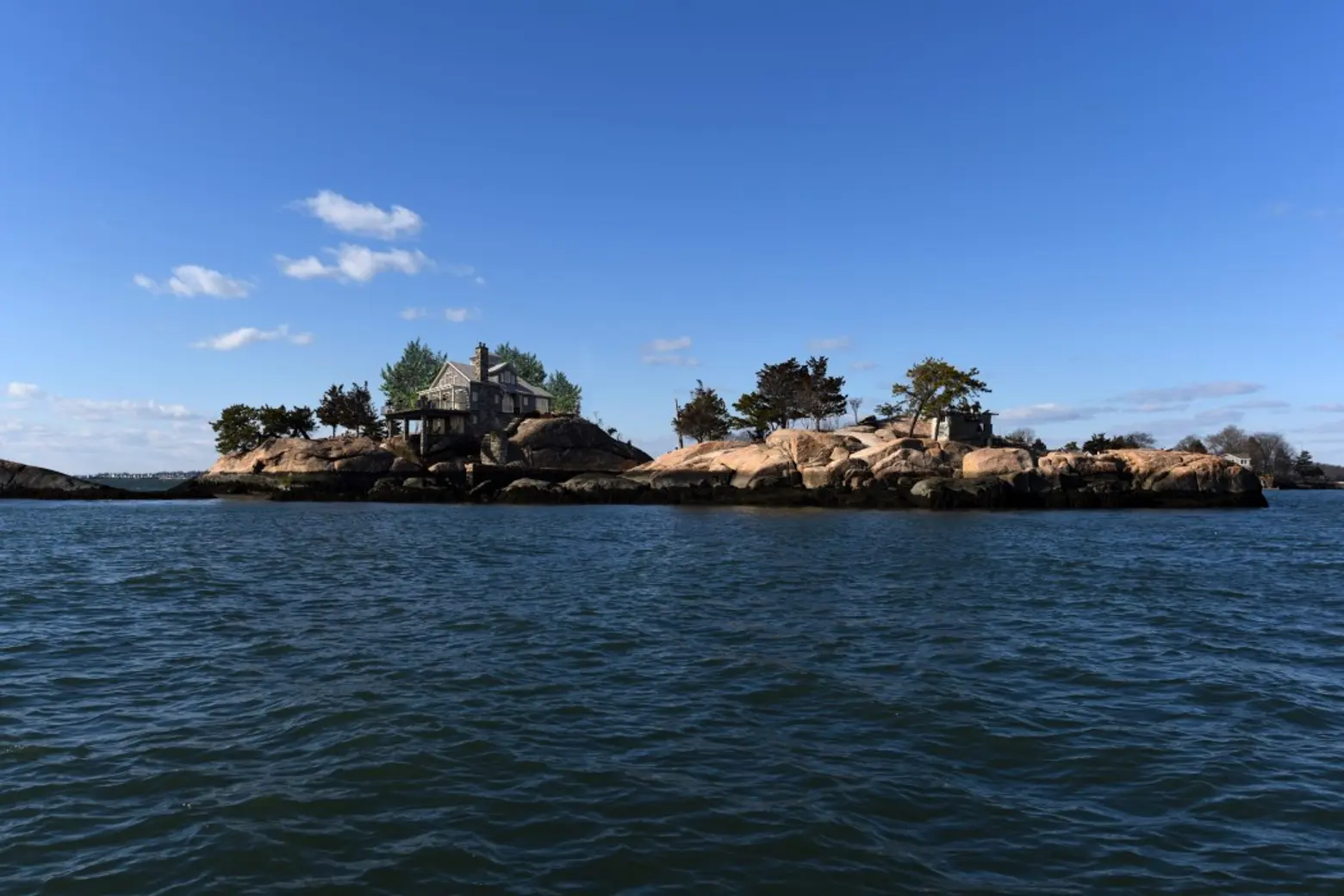 Set in a protected stretch of coastline off Branford, Connecticut, the listing calls the Thimble Islands Portfolio "the rarest and most remarkable assemblage of private islands available for purchase on the Eastern Seaboard." The land, grounds and homes have been restored, updated and expanded over the recent years by the current owners. On the eight private islands are eight separate residences, multiple guest houses, and much more.
Also included is a two-plus-acre waterfront property on the mainland with a Victorian mansion, staff lodging and a private dock for guest and commercial traffic, so you can shuttle back and forth to your island getaway with ease.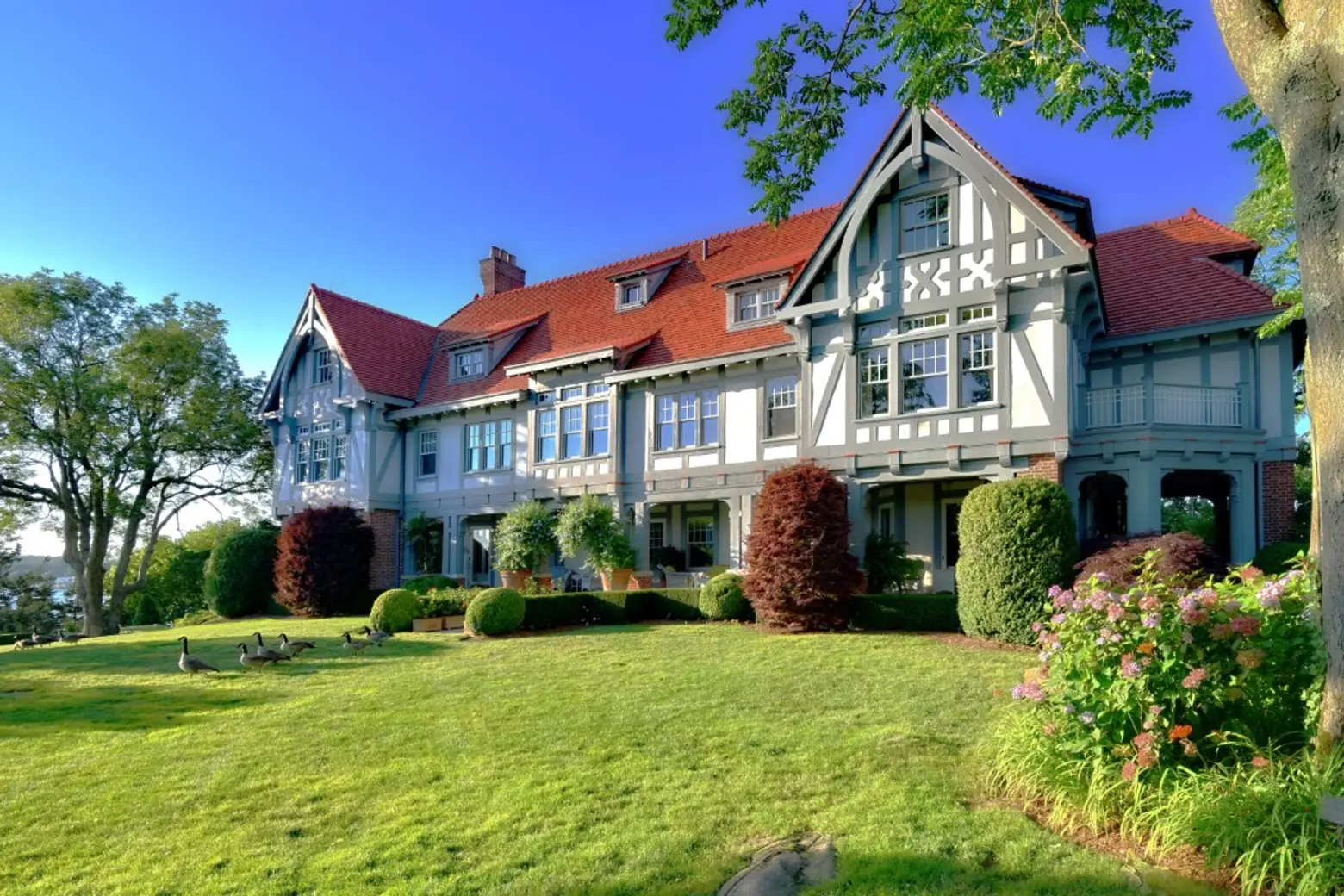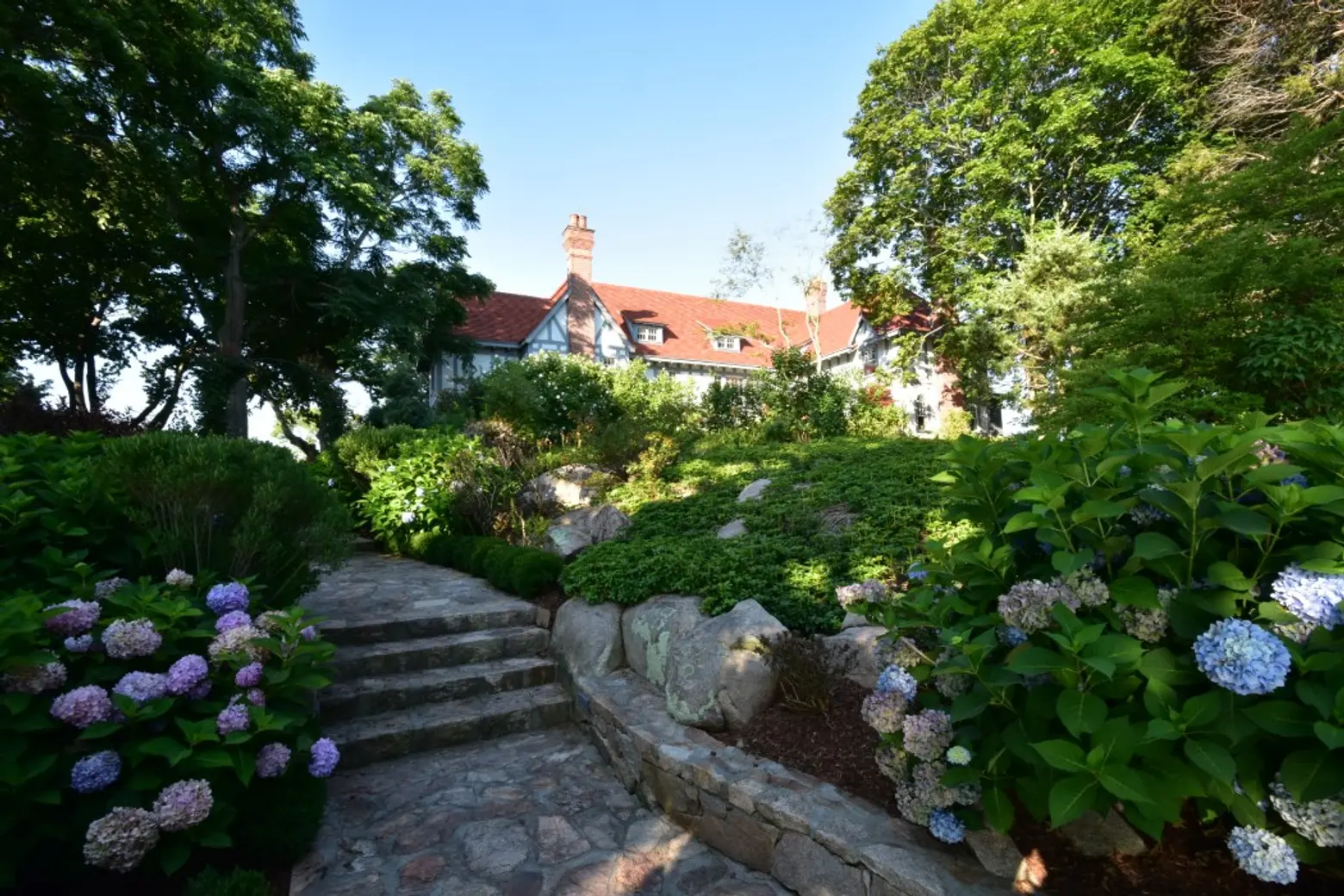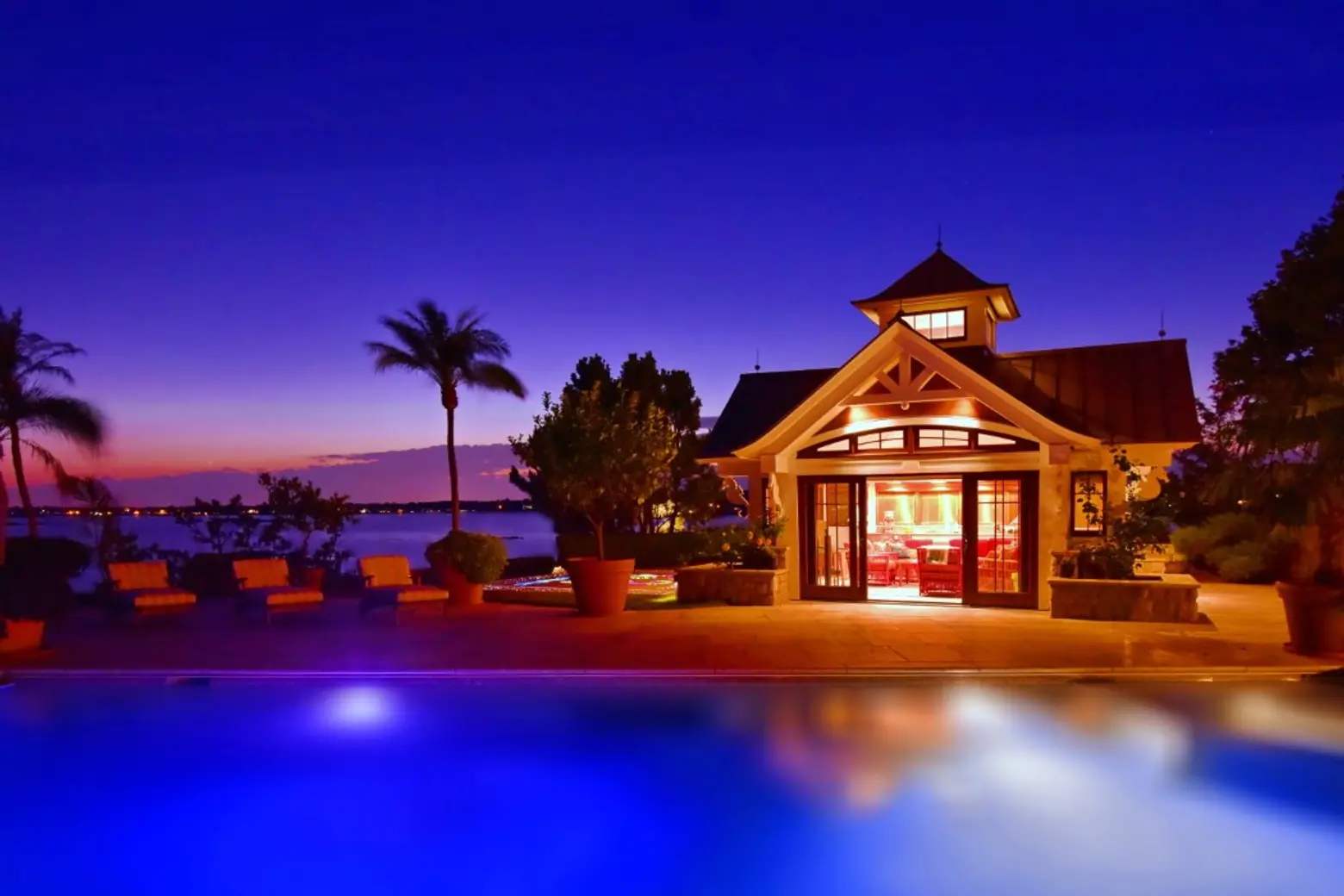 The blingiest jewel in this Long Island Sound tiara is Rogers Island, "covered in towering specimen trees and plantings, rolling lawns, rocky shoreline and formal gardens." A beautiful turn-of-the-century mansion occupies the island's highest point and overlooks the coastline and beyond. The ten-bedroom estate includes a state-of-the-art pool complex, tennis courts, a Jack Nicklaus-designed golf hole, guest houses and a commercial-scale greenhouse.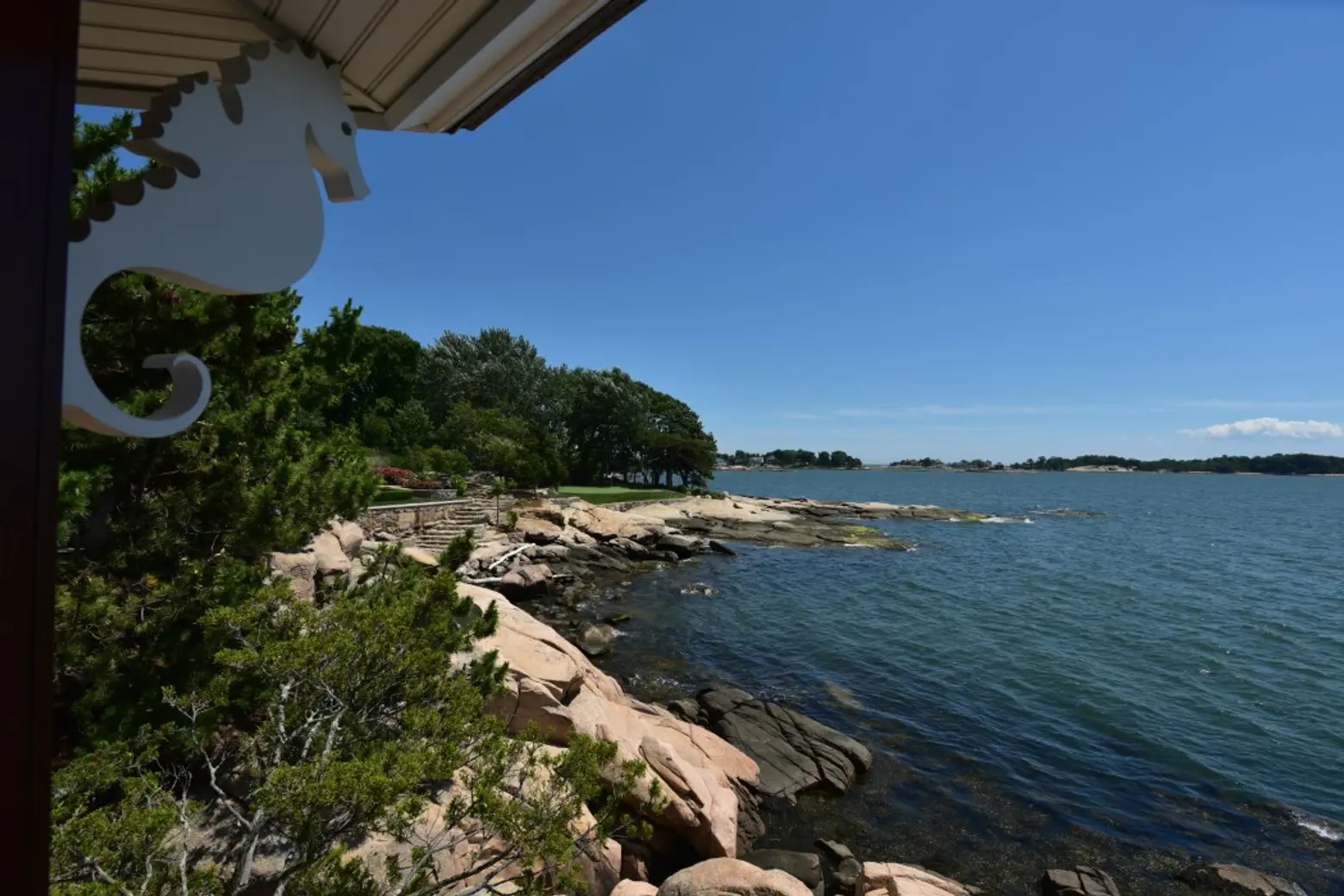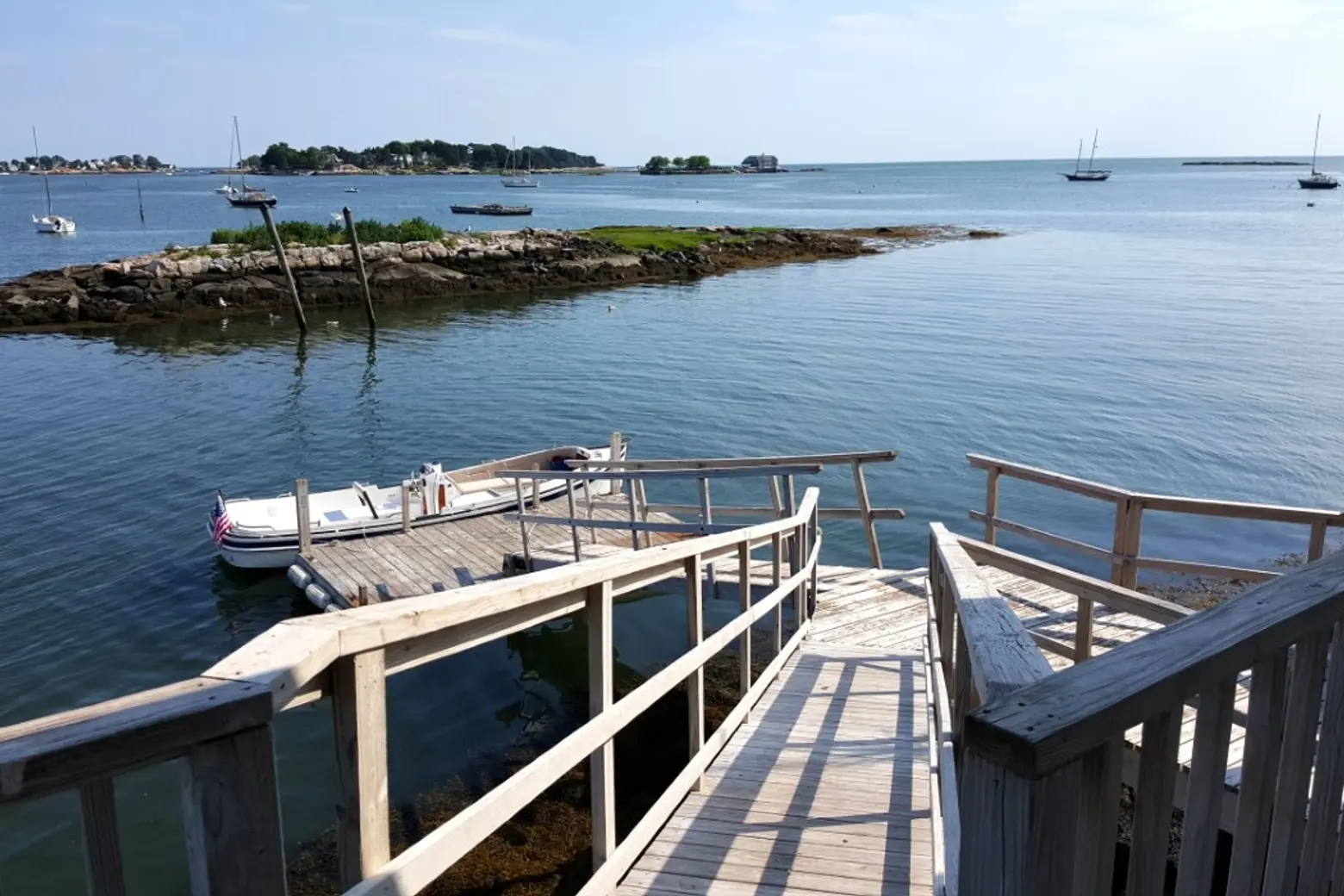 There is also a private cove with two granite piers and floating docks that can accommodate larger yachts. Ms. Stoecklein acquired Rogers Island for a then-record-setting $22.3 million in 2003.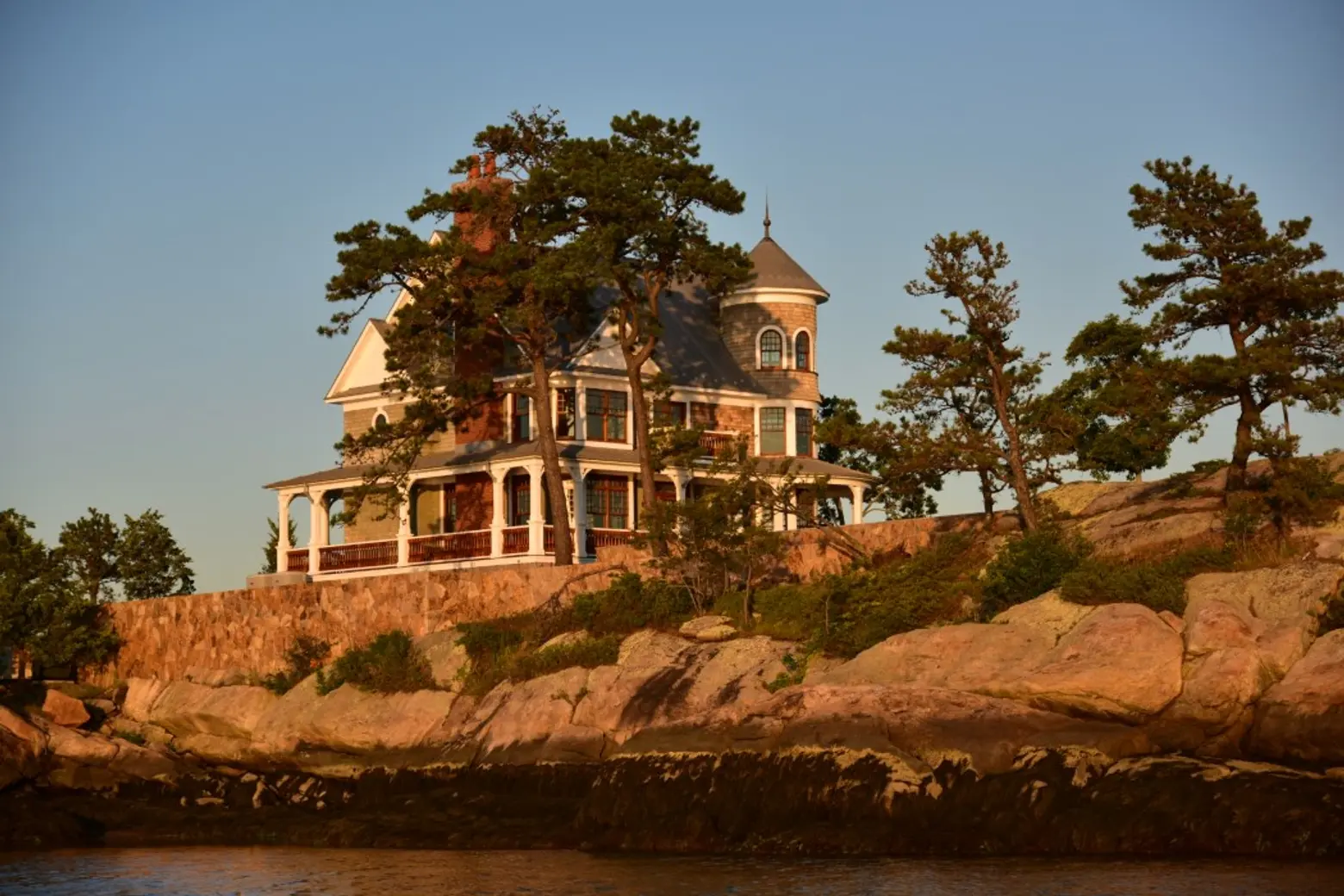 According to the listing, "Each of the other islands has their own unique character and offer an exceptional array of homes and cottages with complementing landscaped grounds, accessed by private docks that will satisfy generations of family and guests." Among them, Reel Island is undeveloped; Wheeler Island hosts an eight bedroom home; the descriptively named Cut-in-Two Island consists of east and west sections joined by a pedestrian bridge–there is a house on each portion.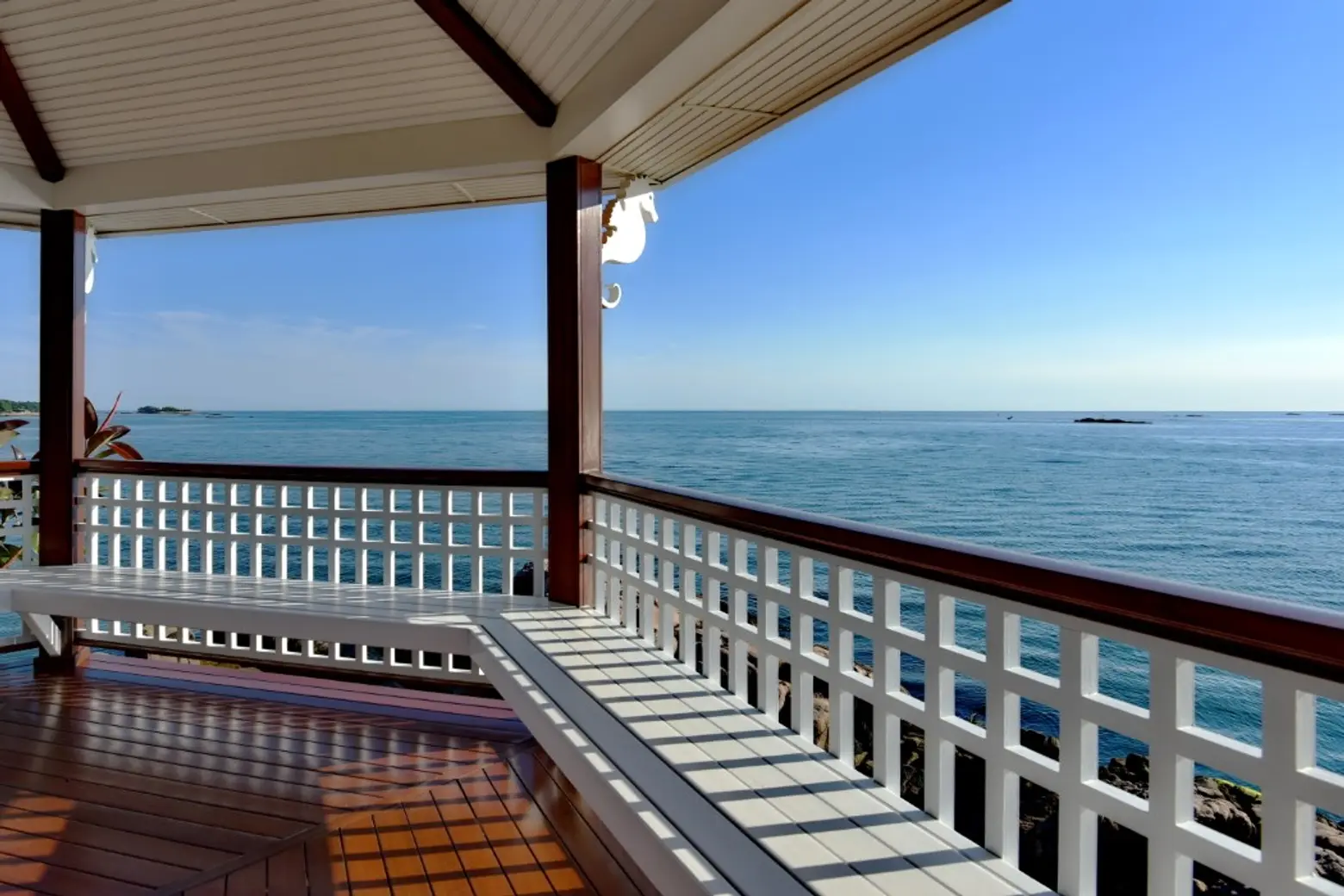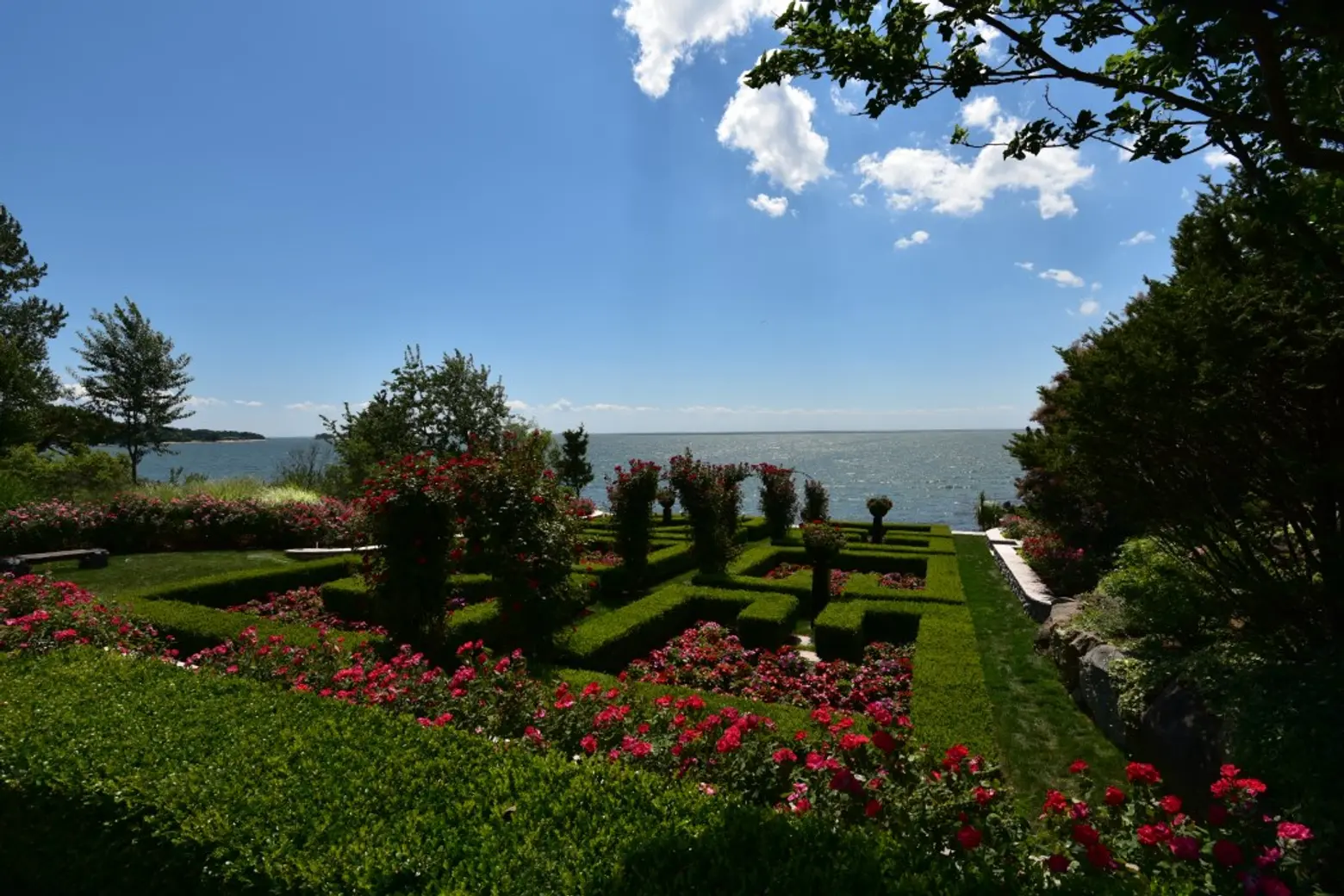 According to the Wall Street Journal there are about 80 houses on the Thimble Islands; the islands were a popular summer resort spot in the late 1800s, and they rarely change hands, so it's hard to estimate their dollar value. But you'd definitely need a huge fortune to maintain those acres of manicured gardens, lawns, pools and homes. The owners accommodate family and friends on the island in the summer; they recently bought property Washington state and plan to spend more time there, hence the sale.
If you're thinking of starting your own island collection but your budget is a bit smaller, 6sqft previously covered another private island off the Rowayton, Connecticut coast. Tavern Island is currently still on the market for $10.99 million. Much nearer to Manhattan, that island boasts city skyline views and includes a six bedroom 1900 Tudor mansion, a pool, cottage, boat house, tea house and a private beach.
[Listing: Thimble Islands by Shelly Tretter Lynch for Sothebys]
RELATED:
Images courtesy of Sothebys.