Observations: Sherpas Not Needed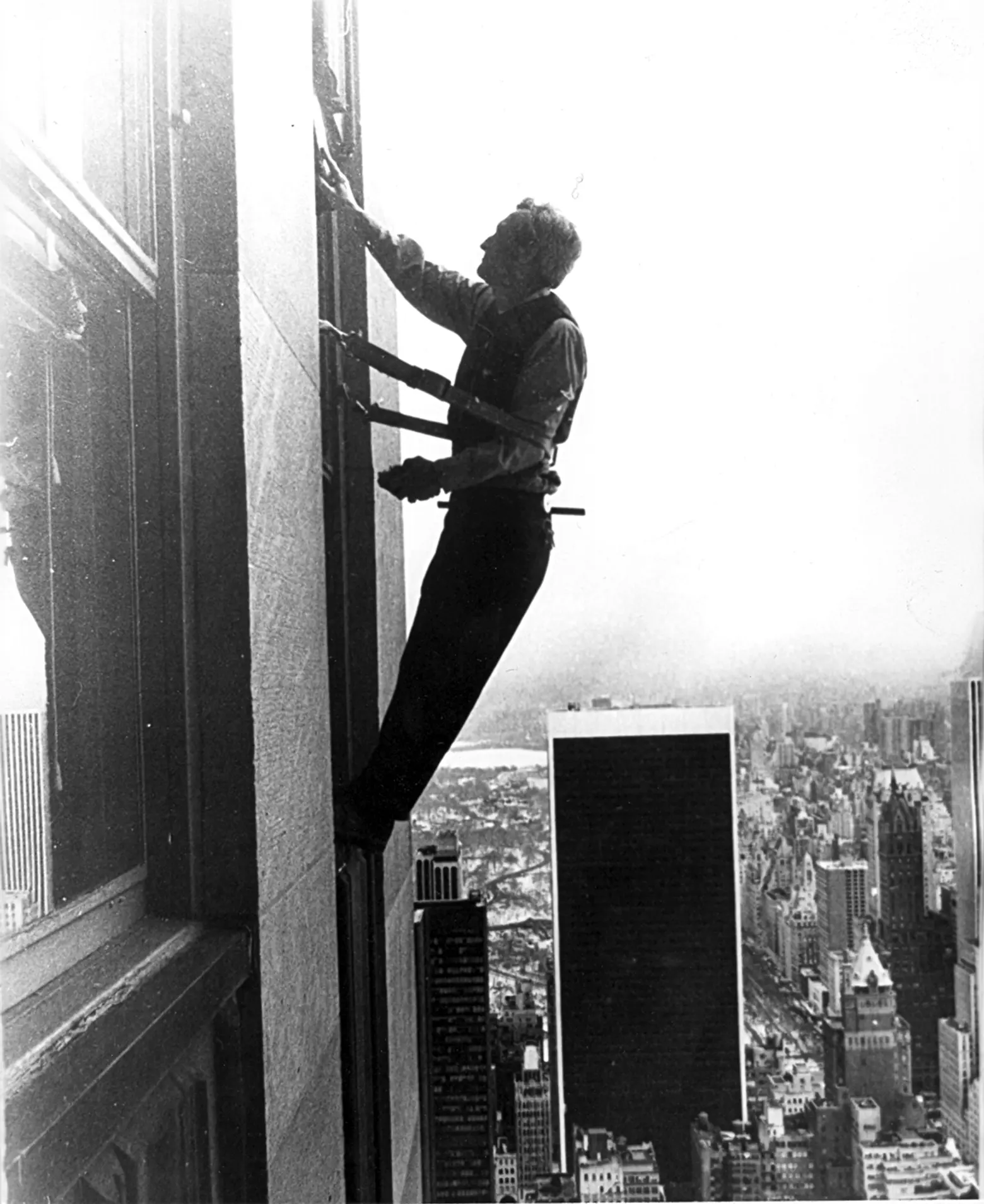 Some people have great hair that never goes astray.
That made me think about buildings with their new-fangled window-washer rigs. They're not new but the recent "gold rush" of high-end residential condominiums have led some developers to design curious new building forms that would appear to be major obstacle courses for those marvelous skywalkers who brave the elements and have never experienced a tinge of acrophobia.
The faint-hearted, of course, prefer sheer city cliffs, but only the bravest descend from the heights over the new often bumpy terrain.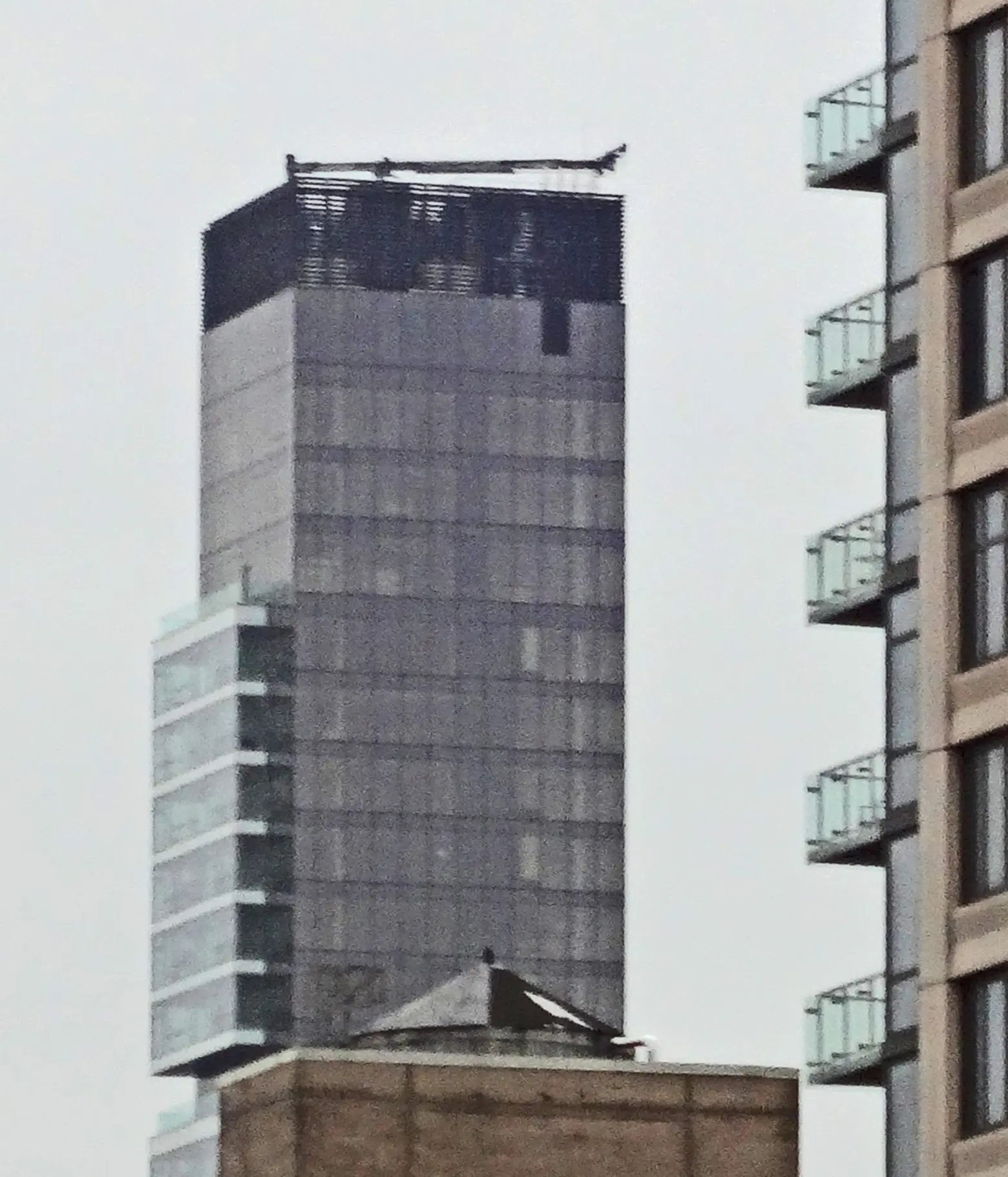 Since sherpas as scarce here, the new gadgets are like giant, expandable harpoons to ferry our intrepid washers to their dirty destinations to do their dexterous deeds.
These important contraptions often are hard to see, not only because they are atop big buildings but also because sometimes they are set back or even concealed when not in use.
From my 20th floor aerie, I was fortunate enough to espy one atop One Madison at 23 East 22nd Street, just a few blocks away.
There, atop the 621-foot-high residential tower where Rupert Murdoch just purchased the penthouse triplex was the very long, gangly bug of a window-washer's rig in apparent horizontal repose.