NYC pols introduce legislation that would temporarily suspend commercial rent tax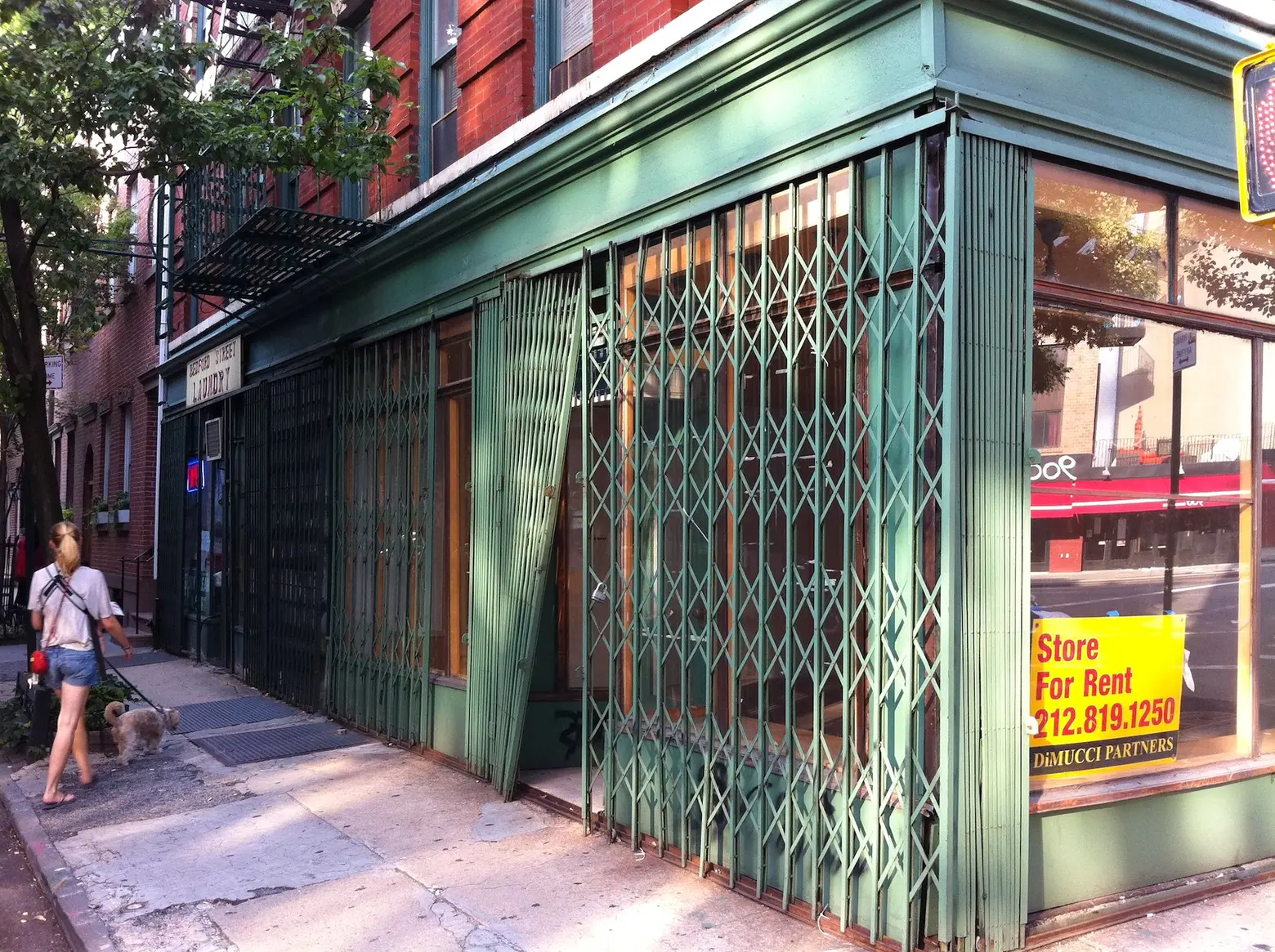 The Covid-19 pandemic, among its many impacts, has drastically underscored the need for ways to mitigate steep commercial rents, such as rent regulation and temporary rent relief. Several local politicians have suggested solutions, including the temporary suspension of commercial rent tax. This week, New York City Council Majority Leader Keith Powers, Manhattan Borough President Mark Levine, and Council Member Gale Brewer introduced legislation that would accomplish the latter.
A rate of 3.9 percent of businesses' annual rent is currently charged to establishments south of 96th Street in Manhattan. The new bill gives a helping hand to Manhattan's business recovery effort by suspending the tax in full for three years.
The legislation is co-sponsored by Council Member Kalman Yeger, Council Member Gale Brewer, Council Member Carlina Rivera, Council Member Julie Menin, Council Member Erik Bottcher, Council Member Shaun Abreu, Council Member Chris Marte, and Council Member Diana Ayala.
"The sharp decline in office workers and tourists has devastated businesses south of 96th Street, so suspending the Commercial Rent Tax will give them some relief as they attempt to keep their doors open," said Manhattan Borough President Mark Levine in a statement. "A strong recovery for our entire borough requires creative solutions to support small businesses and their employees."
City Council Majority Leader Keith Powers said in a statement, "The pandemic devastated our city's small businesses. Relieving the commercial rent tax puts money back into the pockets of struggling business owners. Our city's recovery is contingent on Manhattan—we need to be doing everything possible to support these establishments as owners work tirelessly to pay bills, bring back customers, and keep their doors open."
As 6sqft previously reported, small businesses in New York City have been struggling to stay afloat, especially those which needed extra time to reopen because of the coronavirus pandemic. A survey from the Hospitality Alliance found that only 19 percent of city businesses paid rent in June of 2020 and only 26 percent of landlords waived rent. Council Member Keith Powers released a subsequent report detailing ways to save small businesses and prepare for a post-COVID-19 world.
According to THE CITY, about 26,000 city businesses have shuttered since the pandemic began. New York City has only regained 71 percent of jobs since 2020, significantly behind the rest of the nation. The new legislation is a much-needed measure during this recovery period.
The city's businesses, of course, are in favor of the bill. Andrew Rigie, executive director of the NYC Hospitality Alliance, called the legislation "a lifeline for small businesses that are burdened by these unjust fees."
"The Commercial Rent Tax is an unjust and discriminatory fee that applies only to some businesses in Manhattan where rents are often the highest, but not elsewhere in the city, and the tax is calculated on rent not income, which makes no sense at all," Rigie said in a statement.
"If the city of New York wants to stop punishing our restaurants and retail shops for paying high rents and provide relief to these businesses that have been hit extra hard by the pandemic due to the loss of office workers and tourists, they need to enact Council Member Powers' important Commercial Rent Tax reform bill now."
Even before the pandemic, measures to keep local business from folding due to soaring commercial rents have been  discussed, including the Small Business Jobs Survival Act. In 2019, Council Member Levin introduced a bill that would regulate commercial rents; the bill has been a subject of discussion since then, with opponents saying the regulations would hurt landlords.
The council did, however, approve legislation in July of 2019 that established a public database of commercial properties and vacancy rates in the city. The "Storefront Tracker" bill, introduced by Council Member Helen Rosenthal, is intended to provide details on current vacancies via an online database.
RELATED: