NYC Council votes to temporarily cap restaurant delivery app fees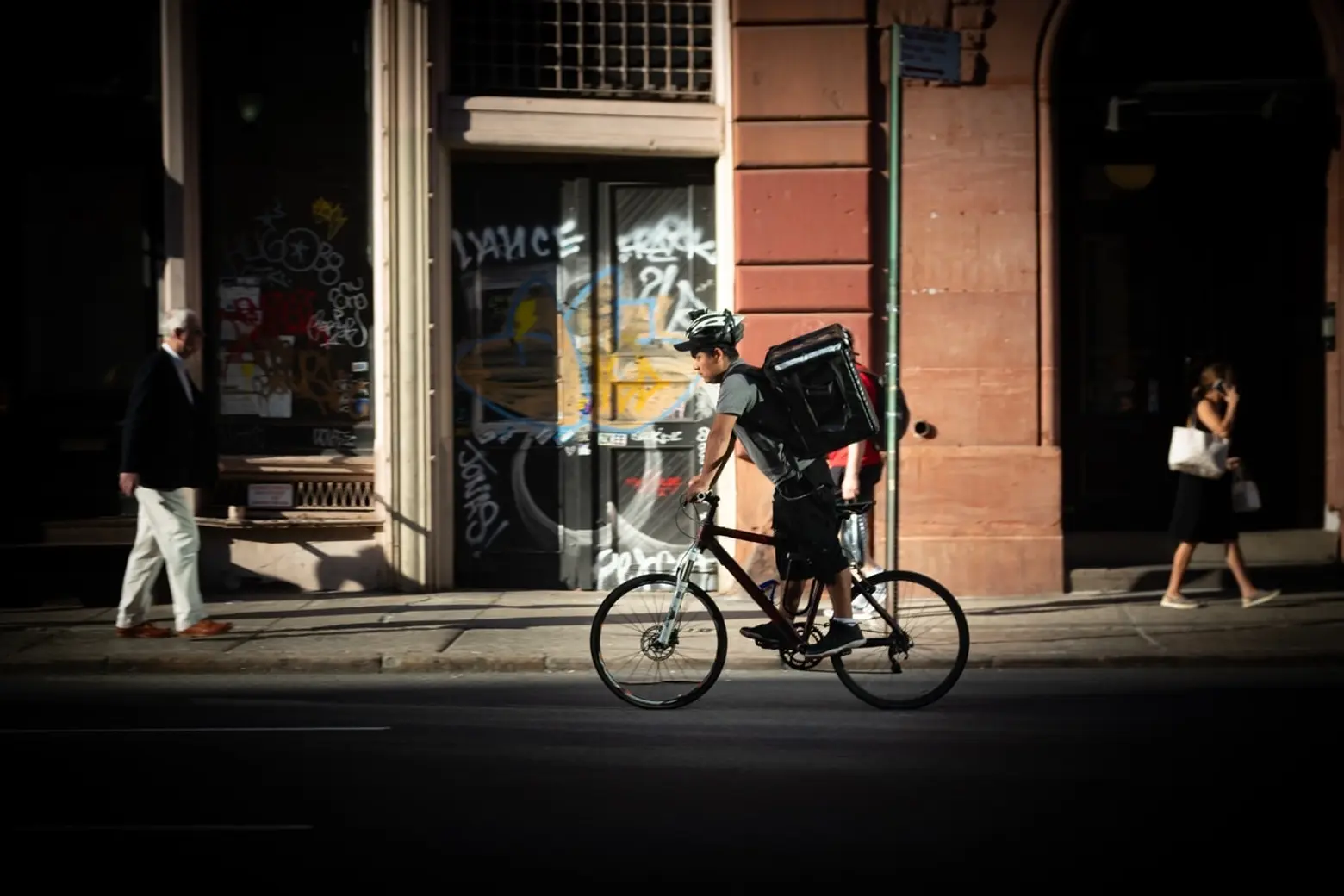 The New York City Council on Wednesday passed legislation that temporarily caps the commission third-party delivery services are allowed to charge restaurants during the coronavirus pandemic. The bill sponsored by Council Member Francisco Moya restricts commission fees charged by apps like Grubhub and Uber Eats at 20 percent during any state of emergency and 90 days following. The legislation comes as the city's restaurants struggle to survive during COVID-19, with the state's "pause order" forcing businesses to rely on take-out and delivery orders.
Currently, third-party delivery services can charge fees that can be as high as 40 percent of revenue, cutting into the already razor-thin margins of the city's restaurants. According to the New York State Restaurant Association, 80 percent of restaurant workers have lost their job because of COVID-19 closures.
Under Moya's bill, third-party ordering apps would be prohibited from charging more than 15 percent commission on deliveries and more than 5 percent for all other charges, including marketing and credit card processing. The fee caps would automatically go into place any time a state of emergency is issued in New York and for 90 days after it ends. Violators of the bill could face civil penalties of $1,000 per restaurant per day.
Moya said mom-and-pop restaurants are being depleted of revenue by billion-dollar tech companies. "By capping the fees third-party food apps can charge restaurants during declared states of emergency, restaurants can continue providing essential services while not putting themselves out of business in the process," Moya said in a statement.
Originally, the legislation called for a 10 percent emergency cap on food commissions and a fine of up to $10,000 per violation. Eater reported on Tuesday that the bill was modified over concerns that third-party apps would lower wages and benefits of its workers to offset the revenue lost from the fee cap.
The five-bill package approved by the Council includes legislation sponsored by Council Member Mark Gjonaj that prohibits delivery apps from charging restaurants for telephone orders with customers that did not result in any orders, during a state of emergency. Last year, the New York Post reported that Grubhub would charge hidden fees to restaurants for orders that never happened.
Mayor Bill de Blasio said he supports the legislation. "This is one where we want to make sure people are treated fairly," the mayor said during a press briefing on Tuesday. "And they saw something that wasn't fair to everyday people going through so much, and I think it's smart legislation, so I will support it."
On Wednesday, Assembly Member Linda Rosenthal, who represents the Upper West Side and Hell's Kitchen, introduced legislation to ban all fees charged to restaurants by delivery companies during COVID-19. "With a combined market share larger than some third world economies, these companies, which have made enormous profits in response to the pandemic, can waive fees for a relatively short period of time in order to ensure that New York's beloved restaurants are not counted among the COVID-19 casualties," Rosenthal said in a statement.
The remaining bills approved by the Council on Wednesday are related to helping small businesses survive this health crisis. Under one bill sponsored by Council Member Adrienne Adams, threatening a commercial tenant who has been impacted by COVID-19 would be considered harassment and subject to a penalty of between $10,000 to $50,000. Another bill temporarily eliminates sidewalk cafe fees.
Council Member Rivera's bill, Int. 1932-A, suspends personal liability provisions for businesses that have been impacted by the virus. "My bill will ensure that business owners, should they be forced to walk away or temporarily shutter their stores through no fault of their own, can do so without facing threats to their life savings and personal assets, ensuring that one day they may be able to return and relaunch or create new thriving businesses in our neighborhoods," Rivera said in a statement.
RELATED: 
Editor's note 5/13/20: An earlier version of this post has been updated to reflect the full City Council vote on Wednesday.