NYC Ferry's reservation-only 'Rockaway Rocket' offers direct service from Wall Street to the beach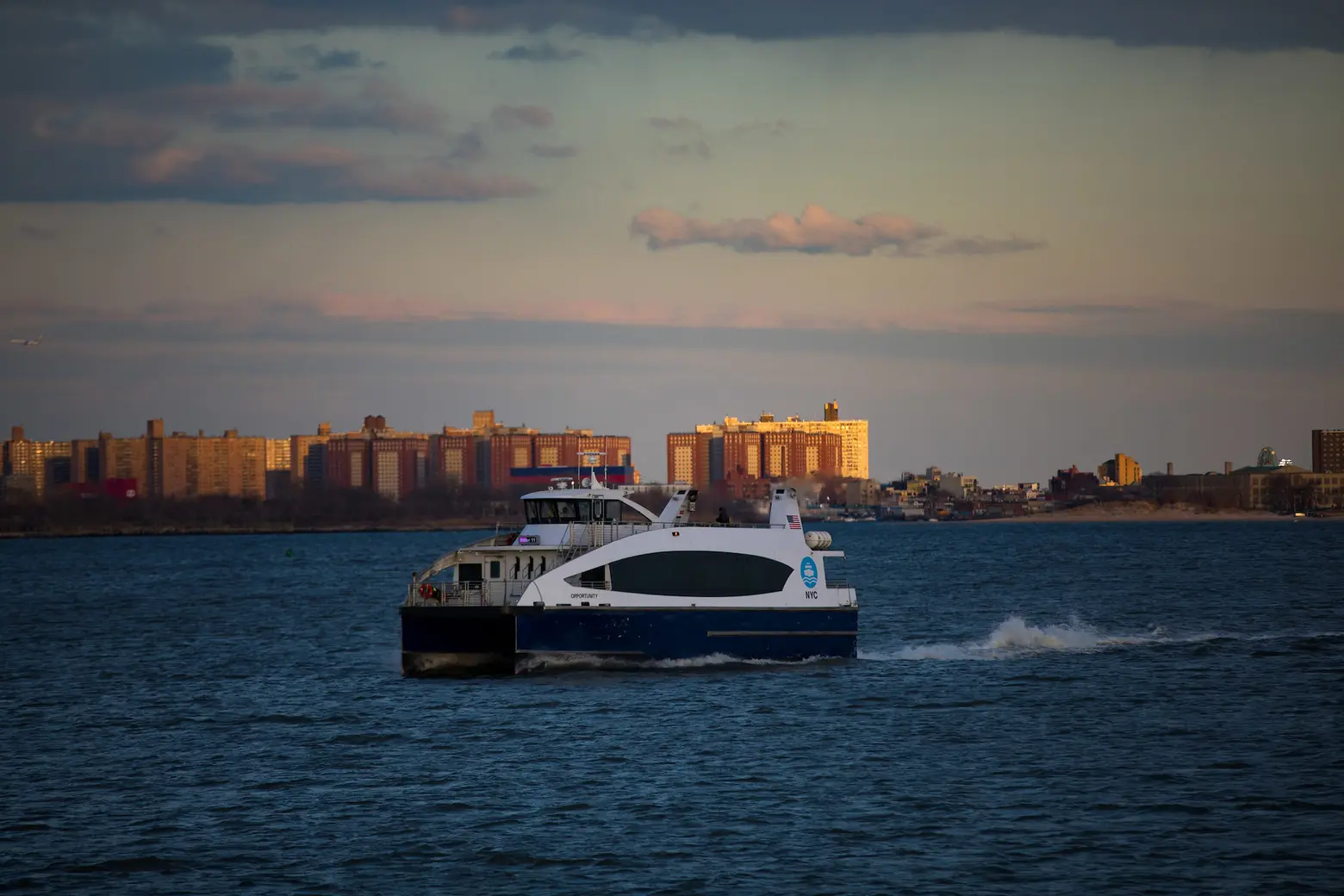 Rockway Line NYC Ferry on Sunday, April 08, 2018. Benjamin Kanter/Mayoral Photo Office on Flickr 
New York City will launch express weekend service from Lower Manhattan to Rockaway Beach on Saturday. NYC Ferry's "Rockaway Rocket" will run on summer weekends from Lower Manhattan to the Rockaways and cost passengers $8 each way. The shuttle pilot program is an effort by the city to raise revenue and increase ridership and is part of a broader overhaul of the ferry's fare system.
The Rockaway Rocket will be reservation-only and tickets can be purchased on ferry.nyc or via the NYC Ferry app, not at the physical vending machines.
The shuttle will operate on summer weekends and holidays beginning Saturday, July 23 through Sunday, September 11. Riders can reserve departures from Wall Street/ Pier 11 at 9:30 a.m., 11:30 a.m., and 1:30 p.m. Departures on the Rocket from Rockaway include 2:30 p.m., 4:30 p.m., and 6:30 p.m.
The non-stop trip takes roughly 55 minutes and brings riders to Beach 108th Street and Beach Channel Drive. The regular route stops in Sunset Park and takes about an hour. Learn more and reserve your spot on the Rocket here.
The summer shuttle is part of Mayor Eric Adams' "NYC Ferry Forward" plan, which includes a new fare system aimed at making the ferry more equitable and reducing the system's huge public subsidy.
Beginning on September 1, low-income New Yorkers, seniors, and people with disabilities can purchase a single ferry ride for $1.35. While the price of a single trip will increase from $2.75 to $4, more frequent riders can take advantage of the old fare by purchasing a 10-trip pack for $27.50. According to the mayor, the new fares could generate as much as $2 million in additional annual revenue.
RELATED: