NYC Council seeks to terminate Trump Organization's contracts with the Parks Department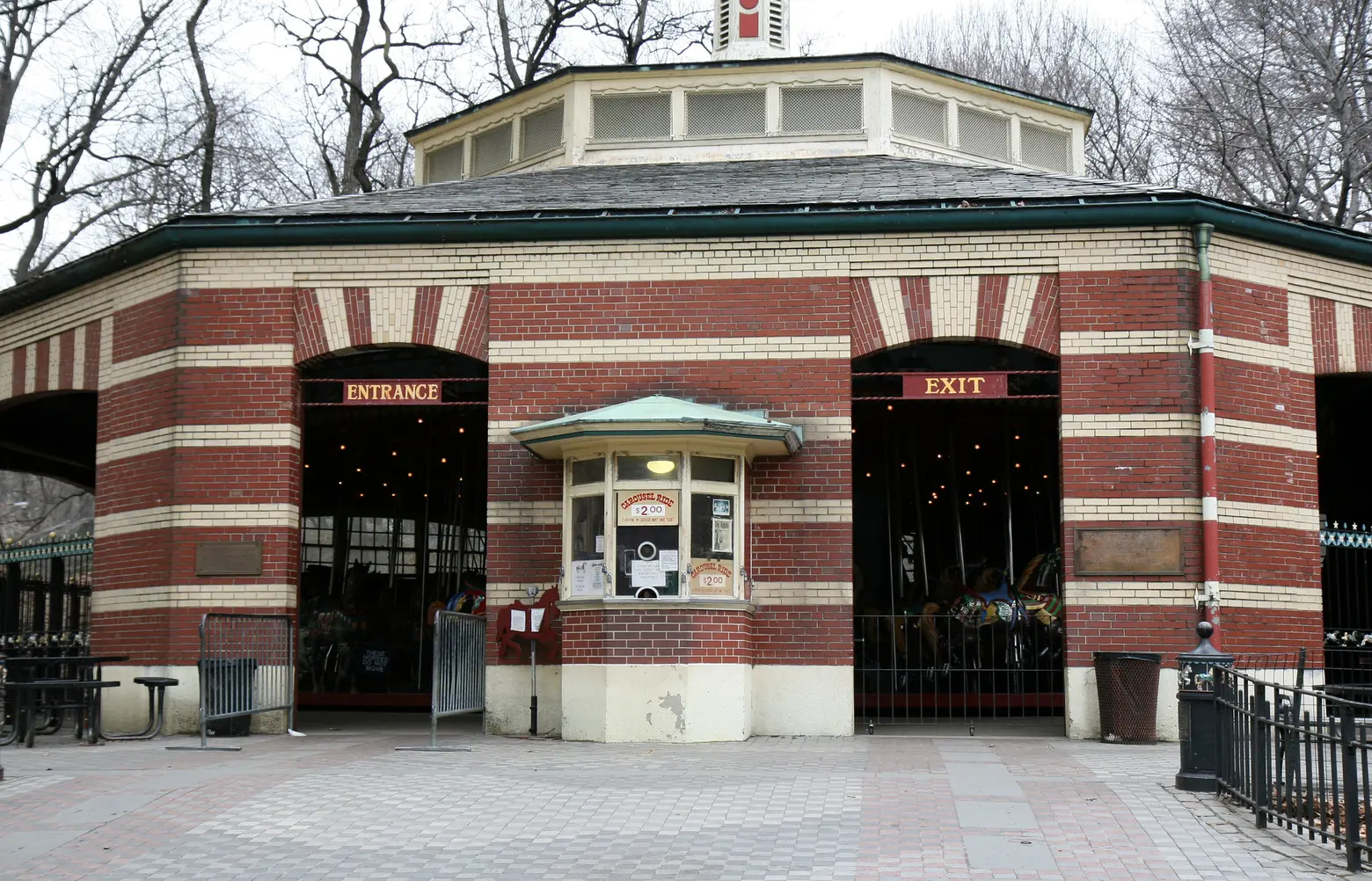 The Central Park Carousel is one of four NYC Parks properties operated by the Trump Organization; image by Shelley Panzarella via Flickr
Manhattan Councilman Mark Levine introduced a resolution on Thursday urging Mayor Bill de Blasio to terminate the Trump Organization's ongoing contracts with the city, the Daily News reports. The president's company has four contracts with the Parks Department to operate the Lasker and Wollman Skating Rinks in Central Park, the Central Park Carousel, and the Trump Golf Links in the Bronx. Levine—who issued similar demands in 2018 and 2015—argued that the contracts violate the Domestic Emoluments Clause of the Constitution and that Trump's association with the venues is causing the city to lose money.
"Now that Donald Trump has moved out of New York City, he should take his corrupt businesses with him," Levine said. "In addition to the criminal entanglements of the Trump Organization, the current contracts at the Wollman & Lasker Skating Rinks in Central Park and the Trump Golf Links in the Bronx are underperforming and losing critical funding for NYC Parks. Our city's financial relationship with the Trump name is a stain on the reputation of New York City and it needs to end immediately."
Levine's renewed calls come after state Attorney General Letitia James completed a two-year investigation of the Trump Organization and determined it had "operated in persistent violation of state and federal laws." The company's misuse of funds as a charity resulted in a $2 million fine against the organization.
In October, the Trump Organization removed the President's name from Wollman and Lasker Rinks—the first time the business voluntarily distanced itself from its owner. Though no direct reason for the removal was cited, it was considered a business move. According to the New York Times, both skating rinks saw revenue drop by five percent following the 2016 election while profits at the Central Park Carousel plummeted from $188,000 in 2015 to roughly $30,000 in 2017.
The Trump Organization's contracts with the Central Park rinks expires in 2021 while the golf course agreement is in effect until 2032. Lawyers for the Parks Department have told Levine that there's no way to cancel the deals outright.
"We still dispute that," the councilman said. "But as 2021 approaches, that question becomes less relevant and our fight has to be that we just don't renew these."
Councilwomen Carlina Rivera and Margaret Chin are co-sponsoring the bill. "While Trump continues to deflect any accountability around his shady business dealings, New York City has an opportunity to take action right here, right now in our turf against his egregious corruption and abuse of power," Chin said in a statement. "We refuse to tolerate an Administration that's hell-bent on scamming the American people for personal profit."
"It is unfortunate that anyone sees the need to make this political. For over 20 years, The Trump Organization has been a partner of New York City and has saved many iconic assets, such as Wollman Rink and Trump Golf Links at Ferry Point, which were deeply destressed [sic] and in sad financial ruin," Eric Trump said in response.  "Under our leadership, those assets have become the pride and joy of our great city. The Trump Organization has created tens of thousands of jobs in New York, contributing millions of dollars in capital investments and has paid tens of millions of dollars in rent. We are honored to be partnered with the city, and we will continue to do an outstanding job. We look forward to making New York proud for many years to come."
[Via Daily News]
RELATED: