NYC Comptroller proposes framework to legalize basement apartments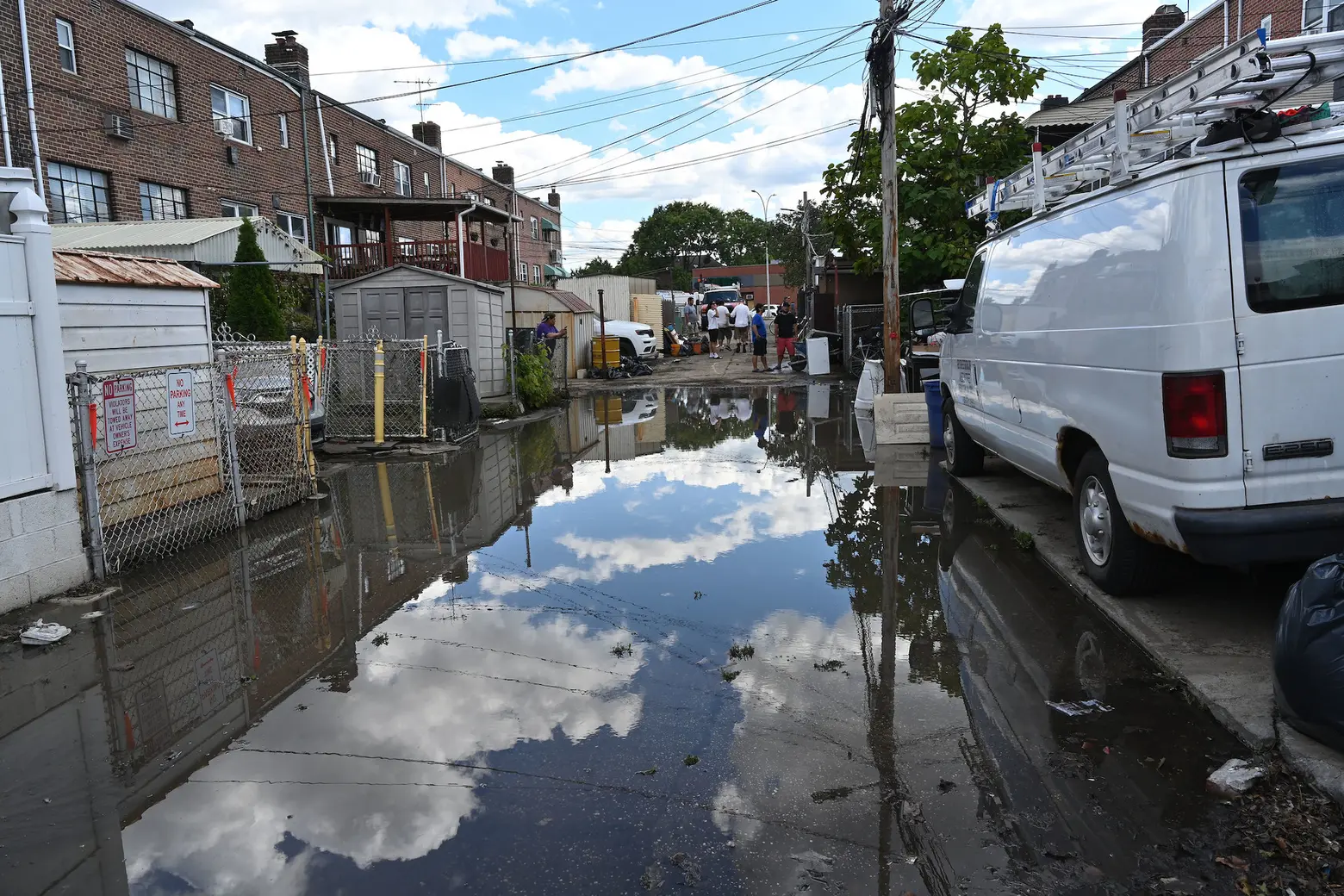 Ahead of the one-year anniversary of Hurricane Ida, Comptroller Brad Lander on Tuesday released a new report that lays the groundwork for legalizing New York City's basement apartments. On September 1, 2021, the hurricane hit the city with record rainfall and historic flooding that ultimately killed more than a dozen New Yorkers, a majority of whom lived in basement units, many of them unregulated. Modeled after New York's Loft Law, Lander's proposed "Basement Resident Protection Law" temporarily legalizes existing basement apartments, requires owners to provide basic safety measures, like smoke detectors and backflow preventers, and creates a "Basement Board" to oversee rights.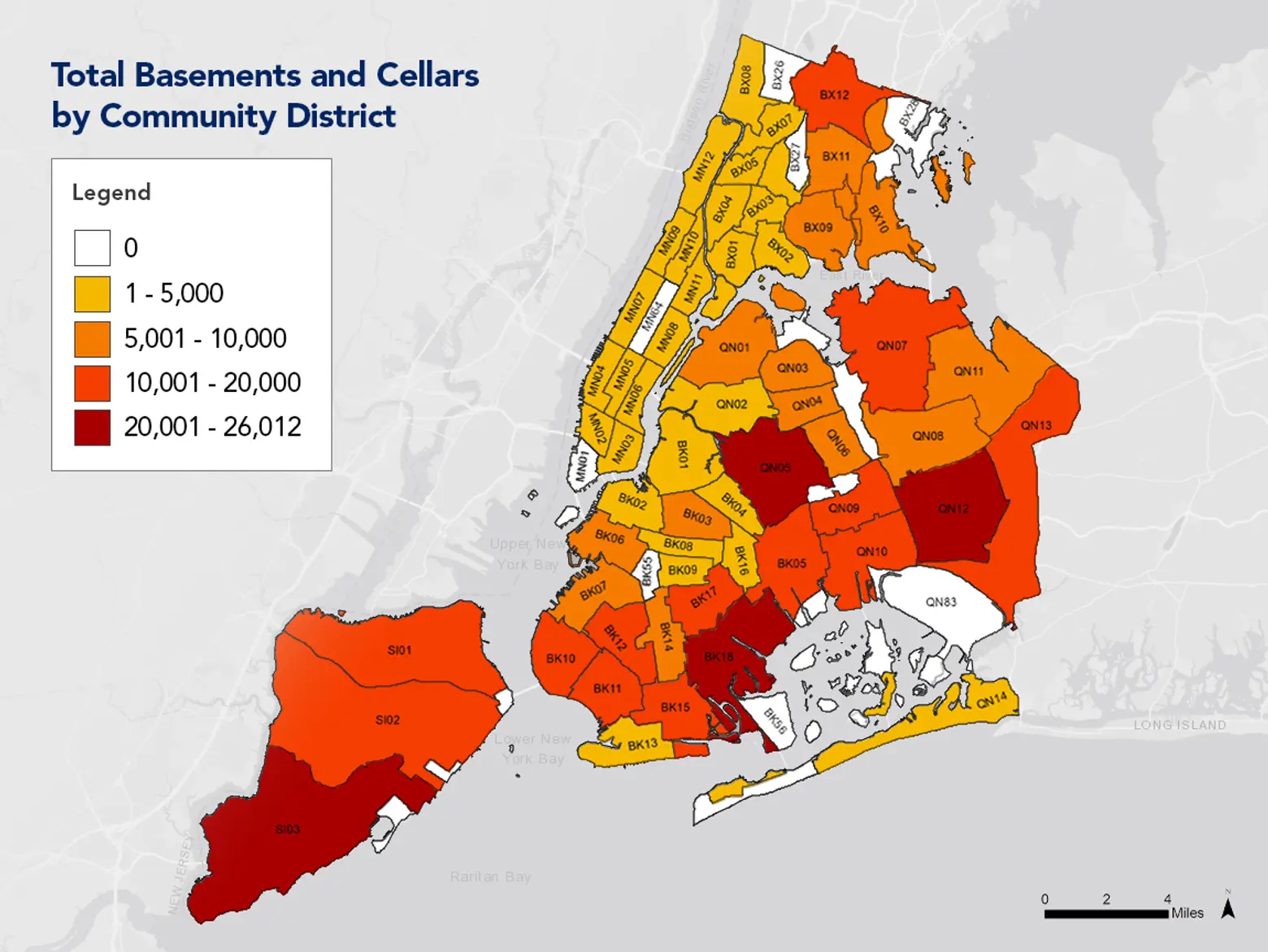 Image courtesy of the Comptroller's Office
Lander says this proposed framework, which would have to be implemented at the state level, is part of a longer-term path toward the legalization of these types of apartments.
"Hurricane Ida tragically called attention to the precarity of tens of thousands of our neighbors living in basements, but one year later, we've done little to address it. Climate change means more flash floods are coming and fires remain an even more frequent deadly risk," Lander said in a statement.
"Living without tenant protections means basement residents are constantly at risk of eviction without due process. We should act now to extend basement residents' basic rights and responsibilities as well as require and aid owners to make lifesaving improvements – like smoke detectors and backflow preventers – while continuing to work on a pathway to legalization."
Because many are not regulated, it's unclear the exact number of basement apartments that exist in New York; the city estimated last year there are at least 50,000 units, home to 150,000 New Yorkers, at the minimum. To be considered legal, these units must have: a ceiling height of at least 7 feet with walls as high as the ground level, a window in every room, meet the minimum room size requirement, and be approved by the Department of Buildings.
According to Lander, 43,000 basement apartments face some type of flooding risk. Many residents of basement dwellings choose to live in these types of units due to cost, as they are cheaper than a standard apartment. However, the majority are not adequately protected and fear asking the city for protection due to possible eviction.
Lander's report includes a geographical analysis of the risk facing basement apartments throughout the city in a future flood event. The study indicates that about 10 percent of all existing basement apartments are currently at risk of flooding, with a third expected to be at risk by the 2050s.
The protections and rights included in the Comptroller's proposal would:
Establish basic rights and responsibilities for basement dwellers and owners, including the requirement to provide basic services and the legal right to collect rent.
Mandate and offer funding to owners for the installation of safety measures like carbon monoxide and smoke detectors, and backflow preventers to combat fire and flooding risks.
Immediately protect tenants in basement units from harassment, eviction, and the denial of essential services and create new ways for proactive enforcement and better data systems to implement early flood warning systems.
Provide a registration framework that supports and is coordinated with ongoing safety inspections and longer-term legalization efforts.
Require the city and state to provide affordable housing to New Yorkers living in units deemed to be so unfit for living that they must be vacated.
Fund accessible outreach to both owners and occupants of basement units through community-based organizations.
The proposal is modeled after the "Loft Law," legislation from the 1980s that granted basic rights and protections to tenants of loft units. Similarly to the "Loft Law," Lander's proposal would establish a "comprehensive process for the long-term conversion" of basement residents, as stated in a press release.
In December 2021, Gov. Kathy Hochul expanded the protections granted through the law, allowing loft tenants to make claims in the city's housing court if they don't have access to services like heat, hot water, and electricity, according to City Limits.
Lander's plan would also establish a board to oversee the proper conversions of basement apartments and ensure that their tenants receive rights, including eviction protection. At the moment, the only course of action the city can take against basement units is to enact a vacate order.
"Chhaya has been fighting on behalf of basement tenants and homeowners for 15 years," Annetta Seecharran, executive director of Chhaya CDC, said. "While we continue to organize for a citywide basement conversion program, we believe Comptroller Lander's proposal would provide much-needed protections for tenants and would quickly increase safety in units that are homes to some of our most vulnerable neighbors."
RELATED: