Now asking $1.75M, Richard Meier designed this Essex County, NJ home for his parents in 1965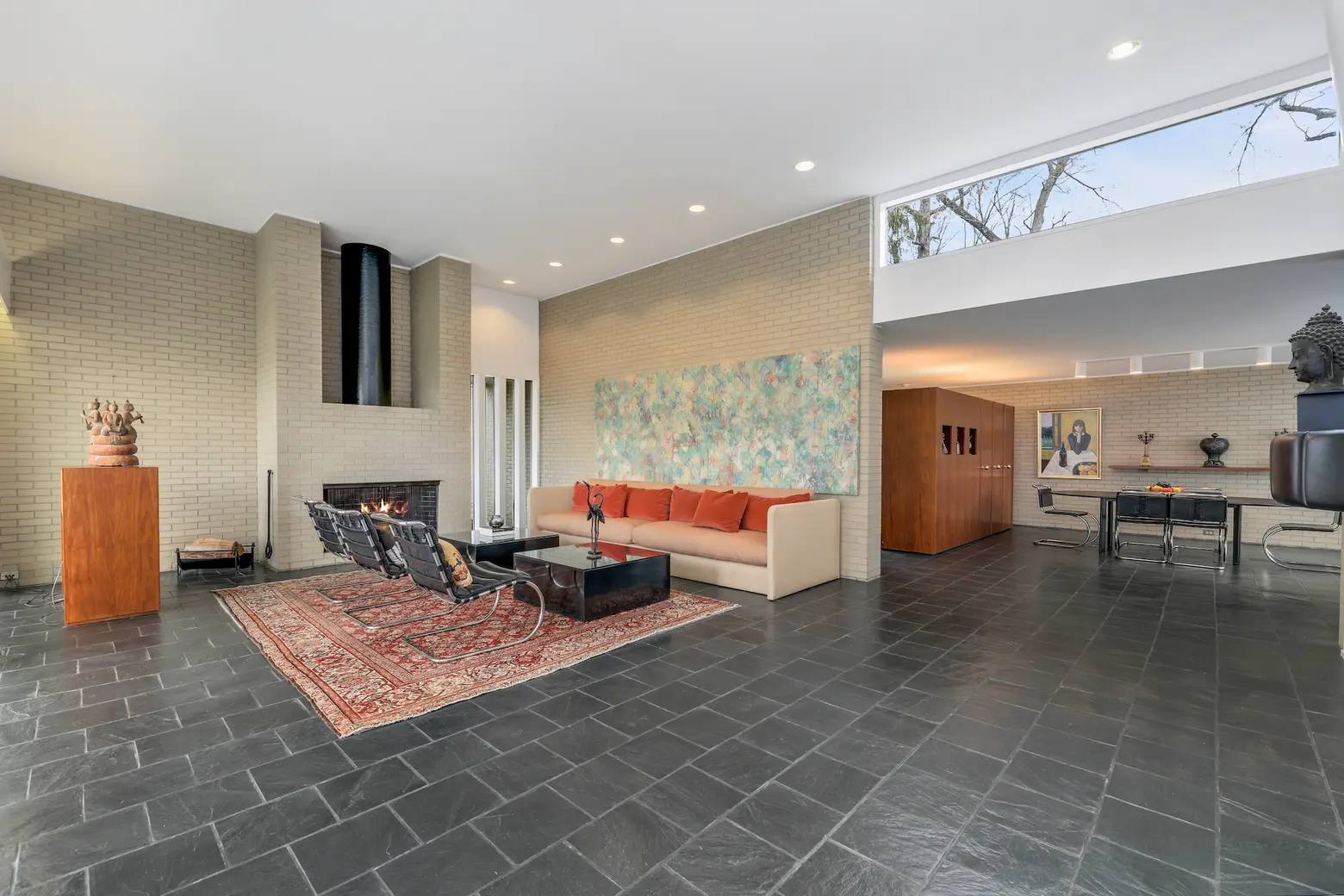 His first commission in private practice, architect Richard Meier designed this modernist home in New Jersey for his parents in 1965. The home is set on three-quarters of an acre overlooking the Essex Fells Country Club and because of this natural setting, the architect introduced large glass walls to blur the boundaries between inside and outside. His parents requested a one-story home that offered privacy unlike most suburban homes, so Meier incorporated an interior courtyard, as well as a roof garden. The home has only had one other owner since the Meiers, and they've now listed it for $1,750,000.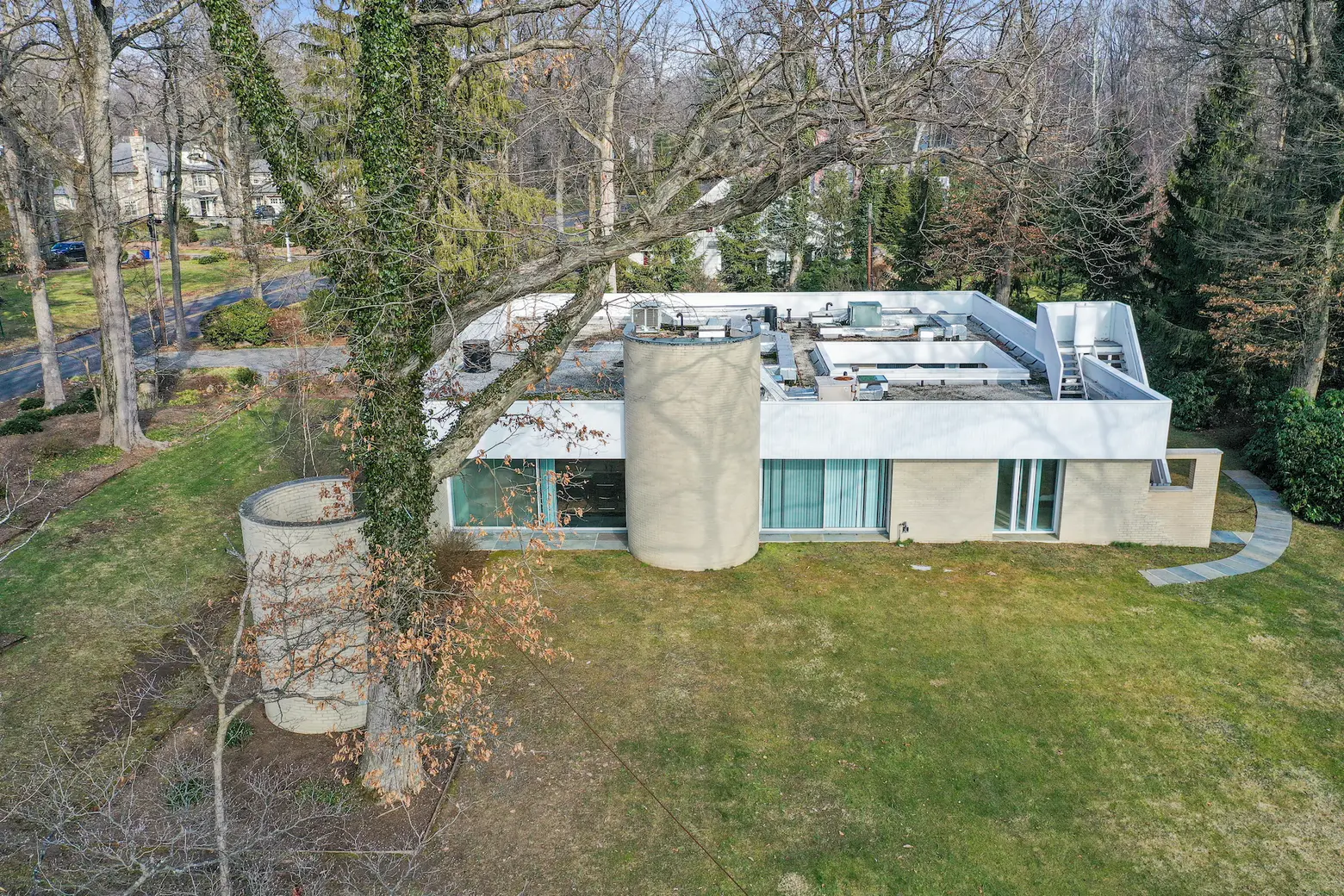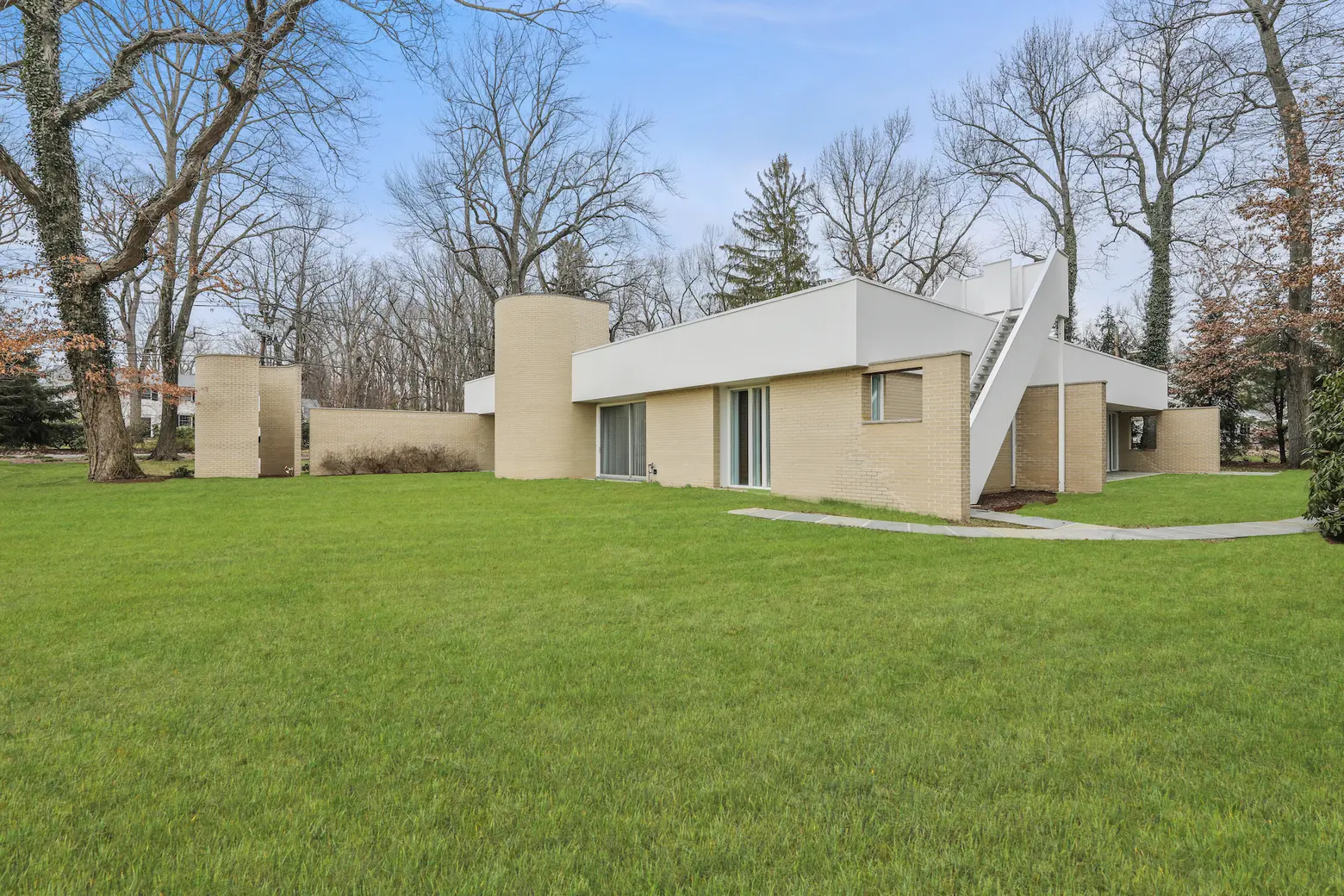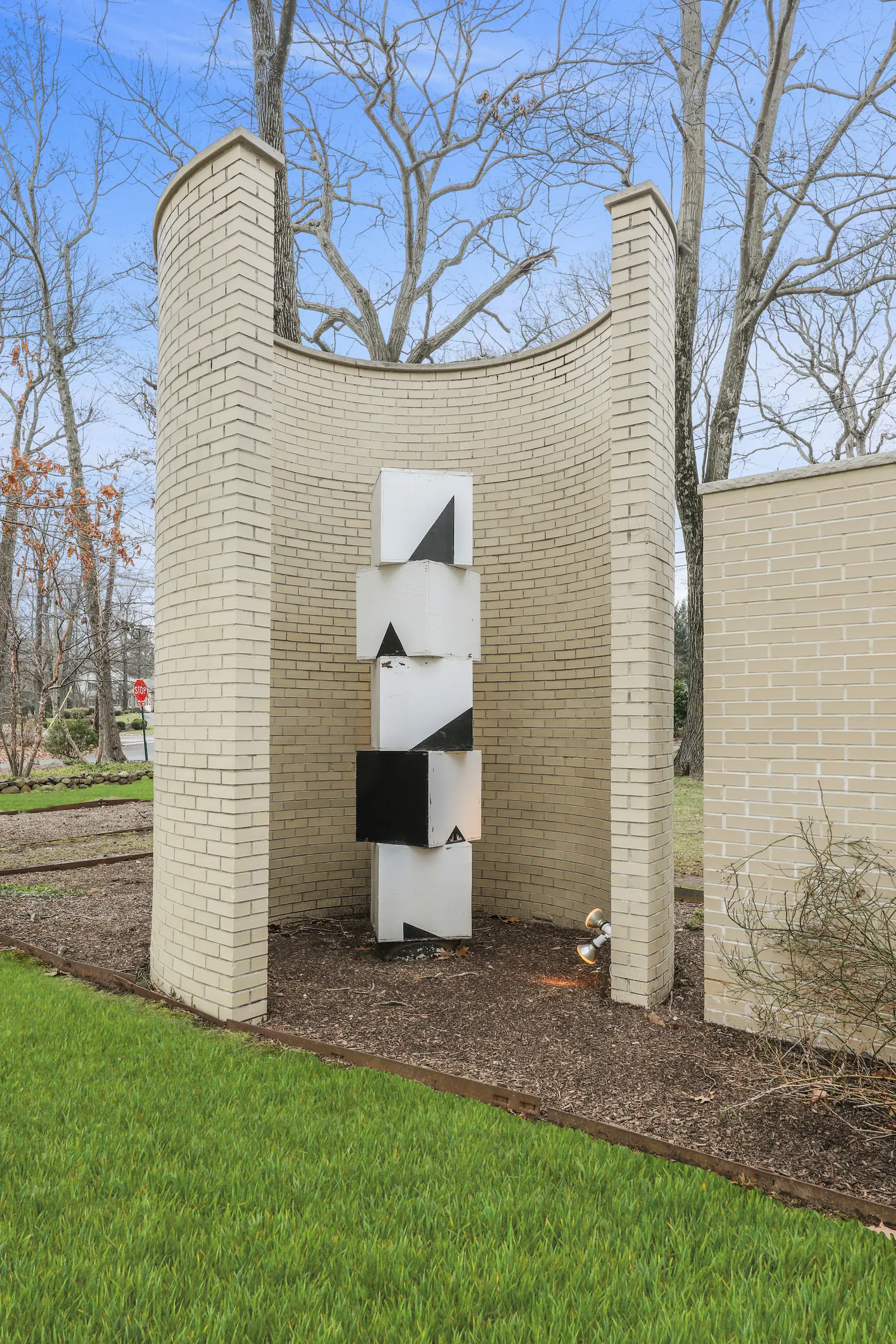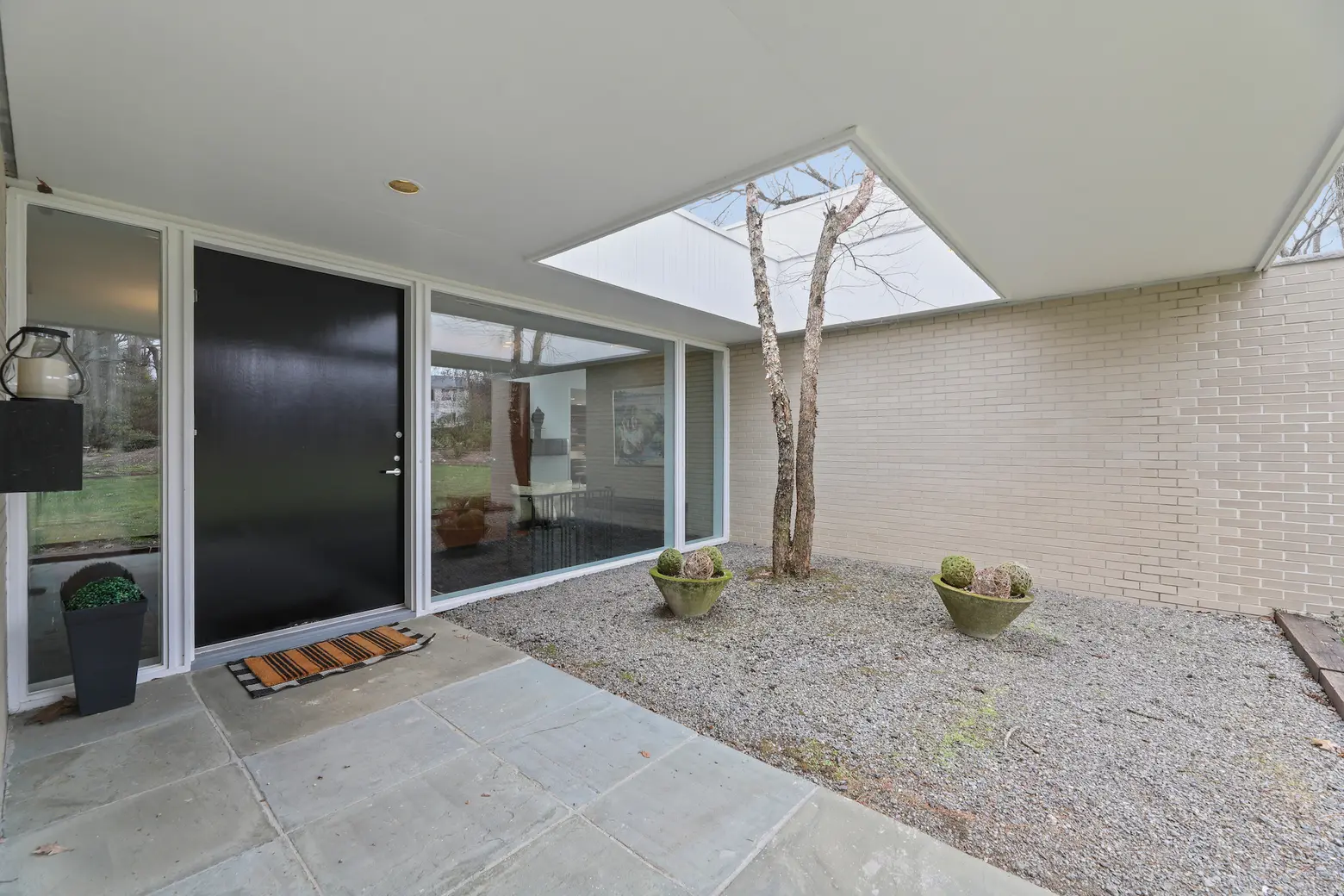 The architectural description on Richard Meier & Partners Architects' website reads as follows:
The masonry bearing walls and their large glass openings are capped with a wide parapet that encloses a roof garden. The brick walls block the building off from the street, creating a sense of privacy; the interior looks out on an enclosed courtyard, as well as a golf course on the adjacent site.
The inset courtyard and curving brick walls which extend beyond the building corners protect and shape the views for privacy, and open the inside of the house to light and the seasons through skylights and clerestories. Sunlight and shadow inundate the interior, producing a sense of space and quietude.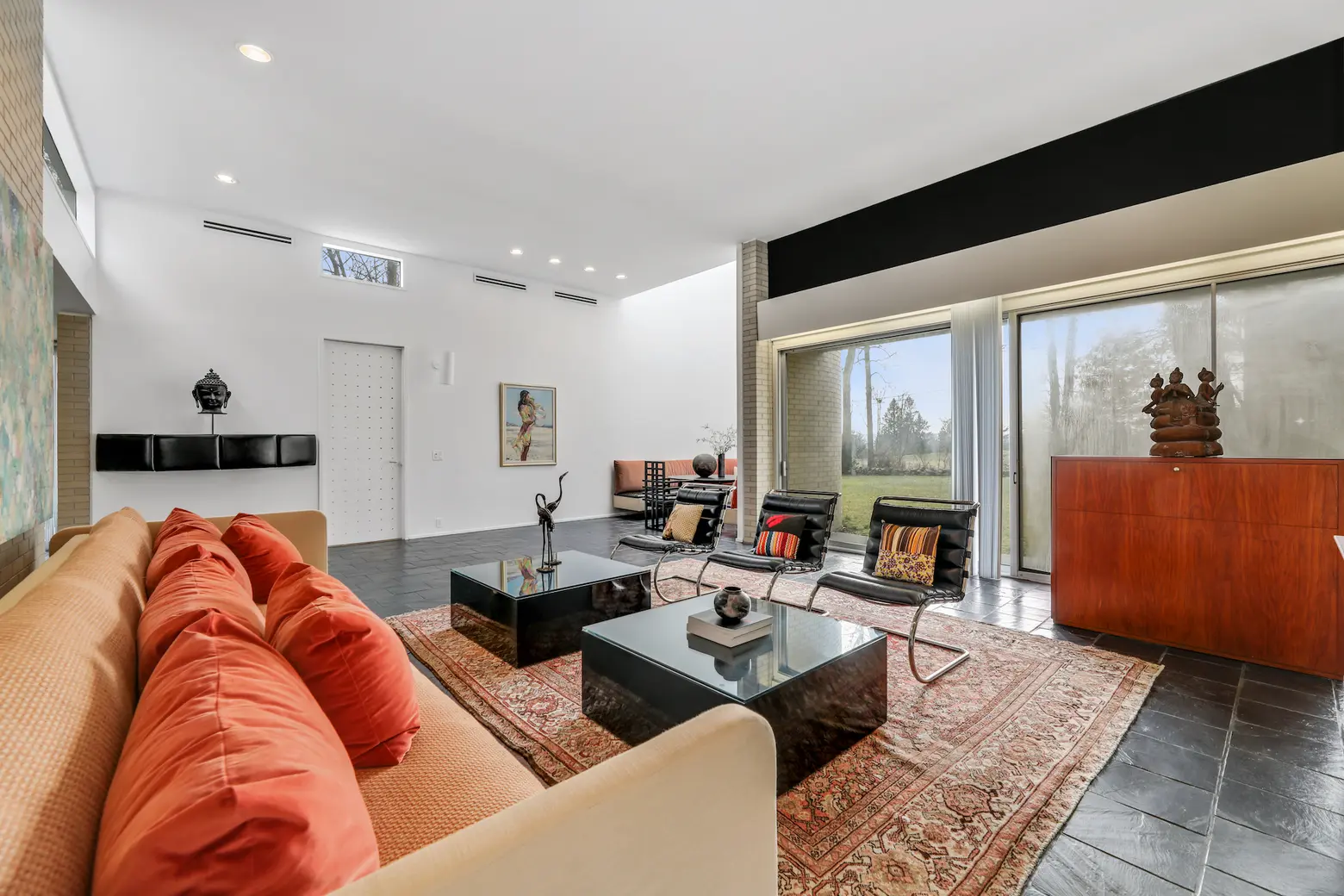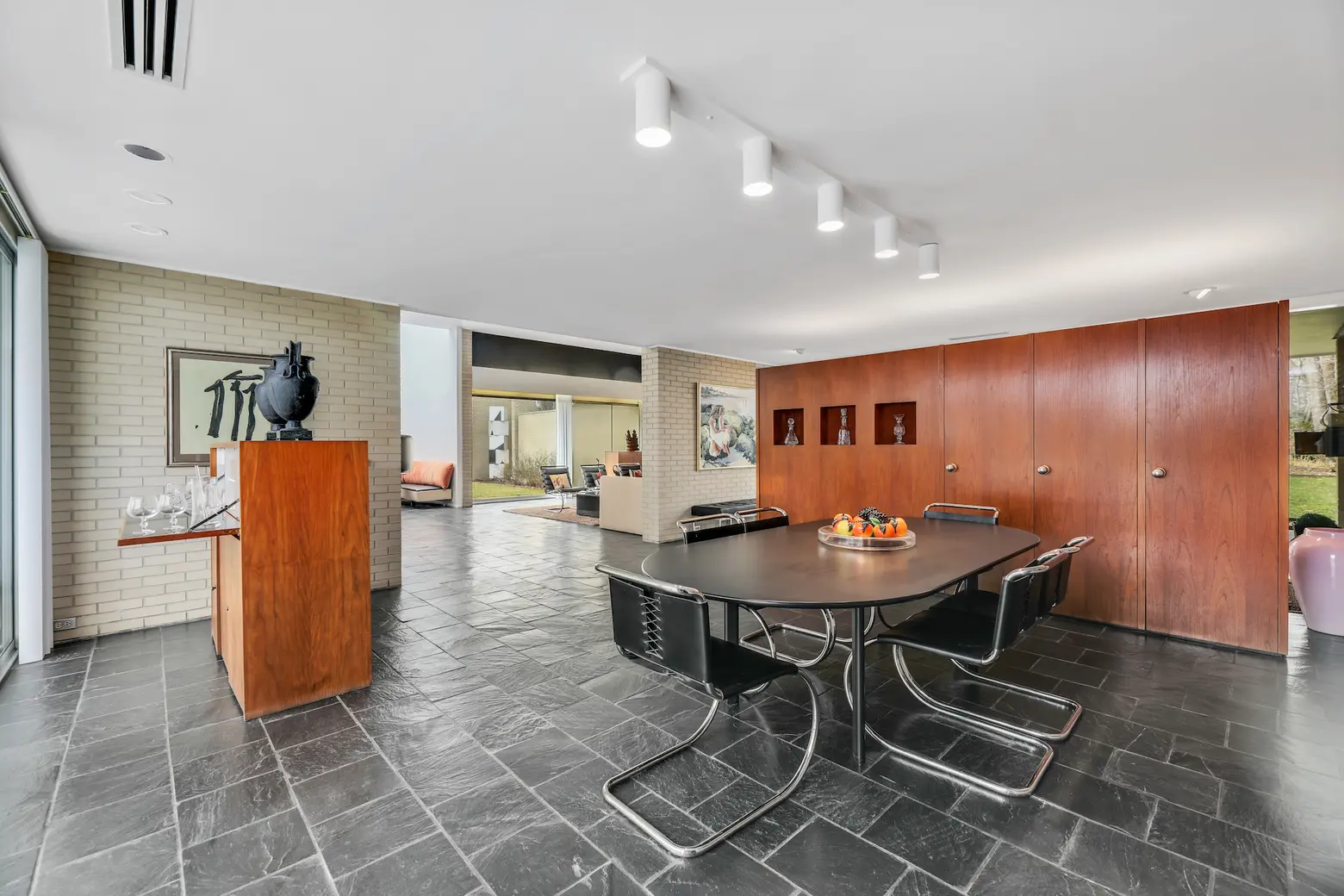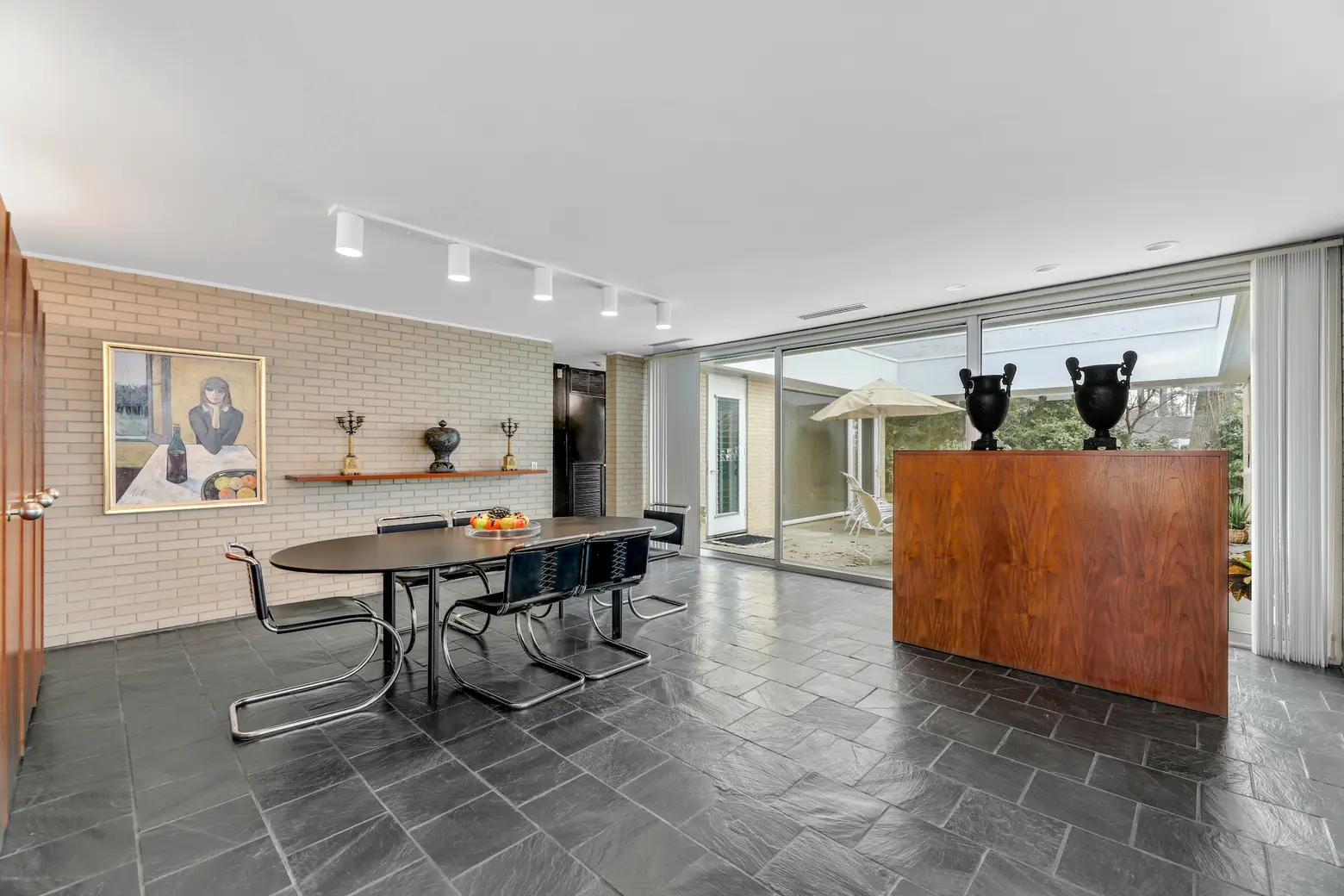 The home is a total of 2,936 square feet and has three bedrooms and three bathrooms. According to Architectuul, Richard Meier had said of the house: "My mother always said everything was perfect except for one thing—there weren't enough closets." We're guessing this was sarcastic based on the tremendous amount of closets seen in the listing photos.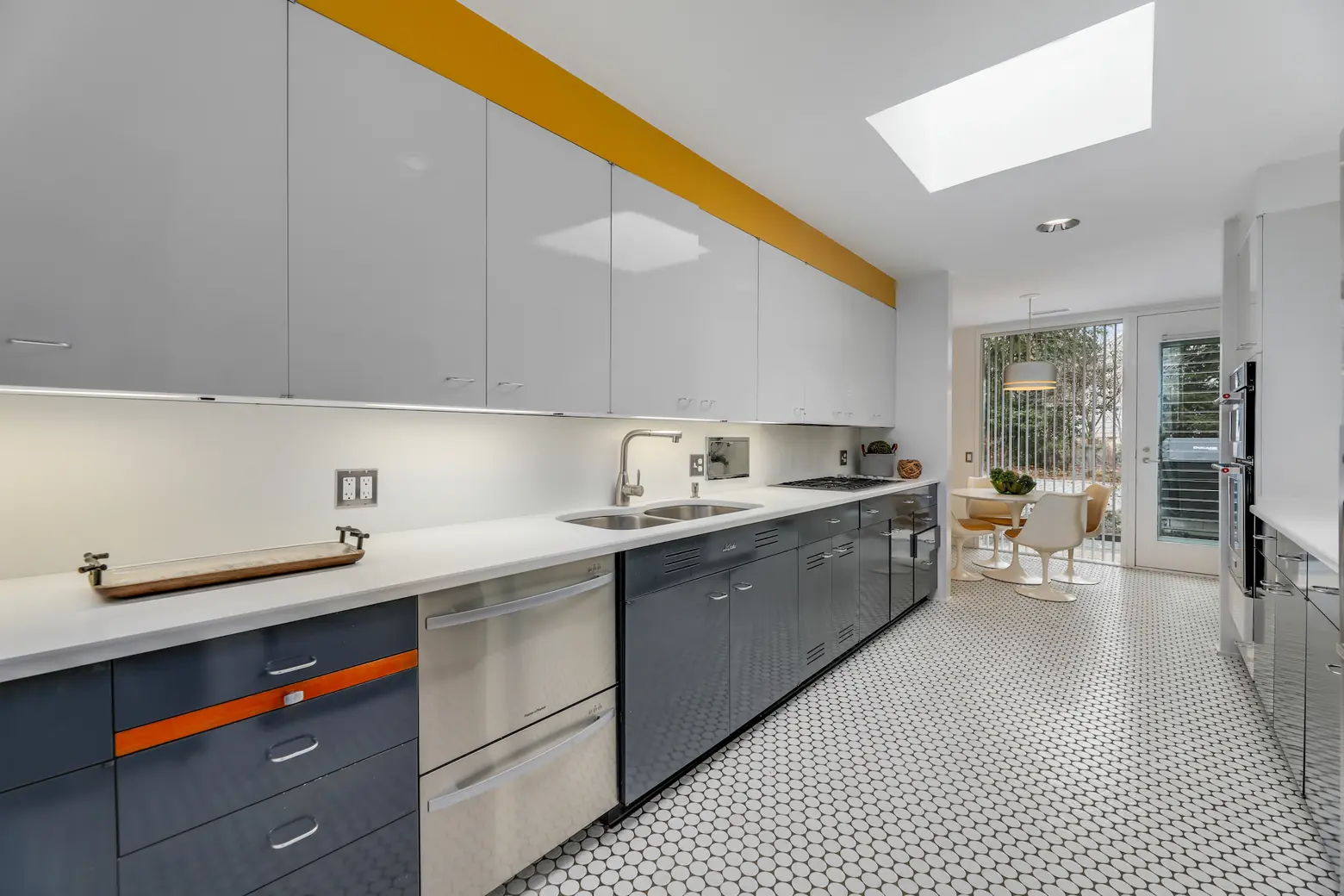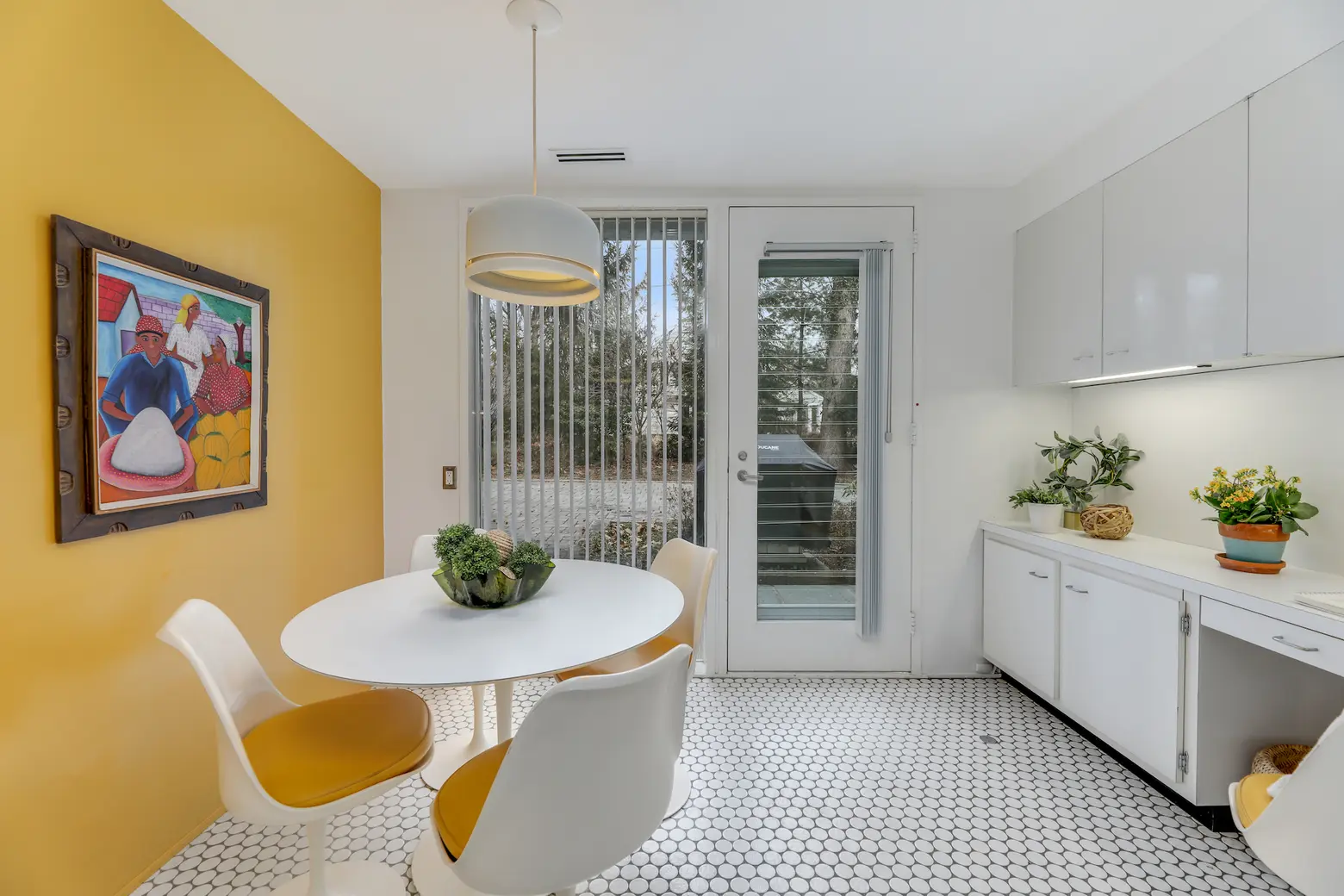 And for the architecture buffs out there, he also described his influences, as was quoted in Archeyes:
Le Corbusier was a great influence, but there are many influences and they are constantly changing. Frank Lloyd Wright was a great architect, and I could not have done my parent's house the way that I did, without being overwhelmed by Falling Water. […] A Miesian brick house under a Frank Lloyd Wright roof.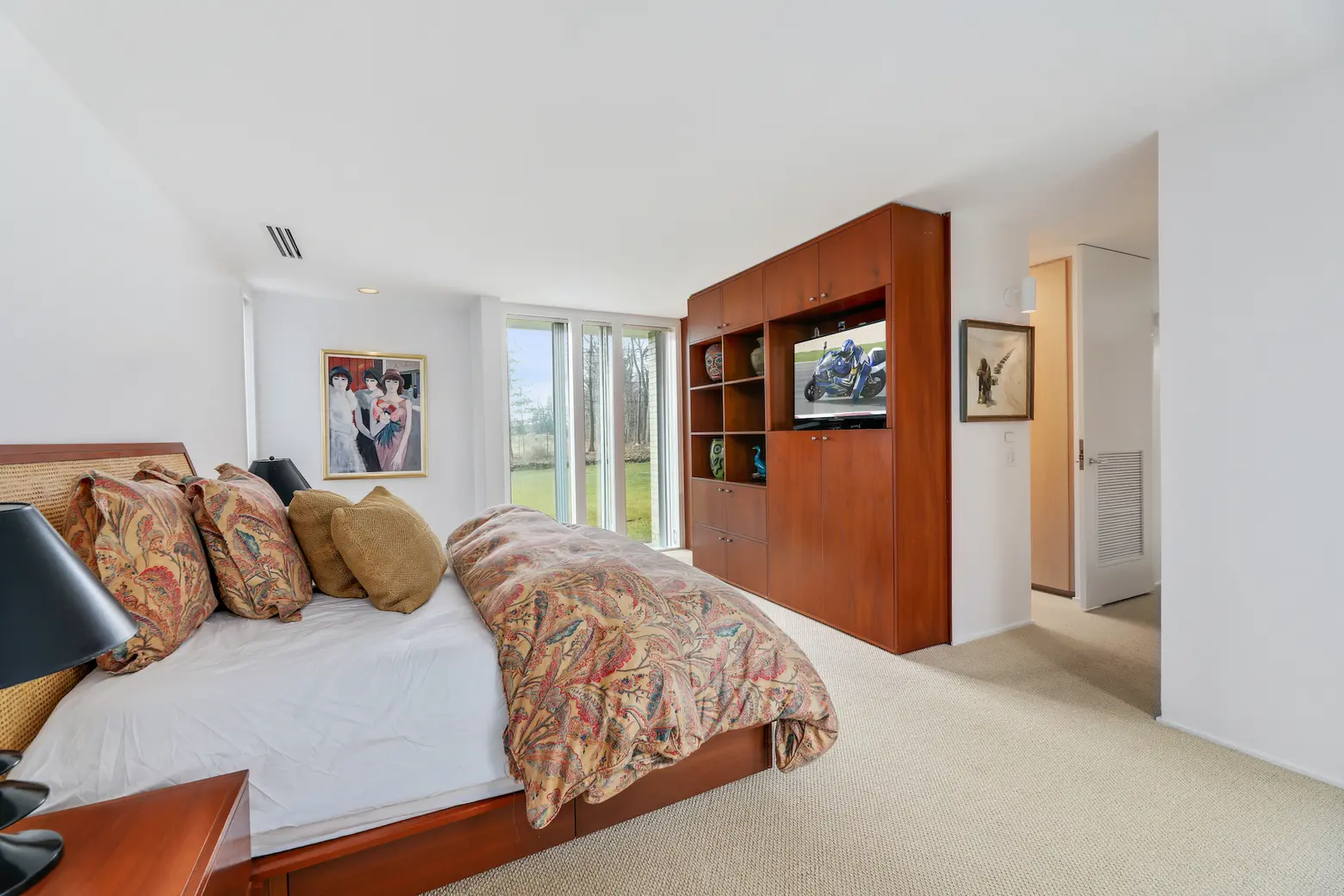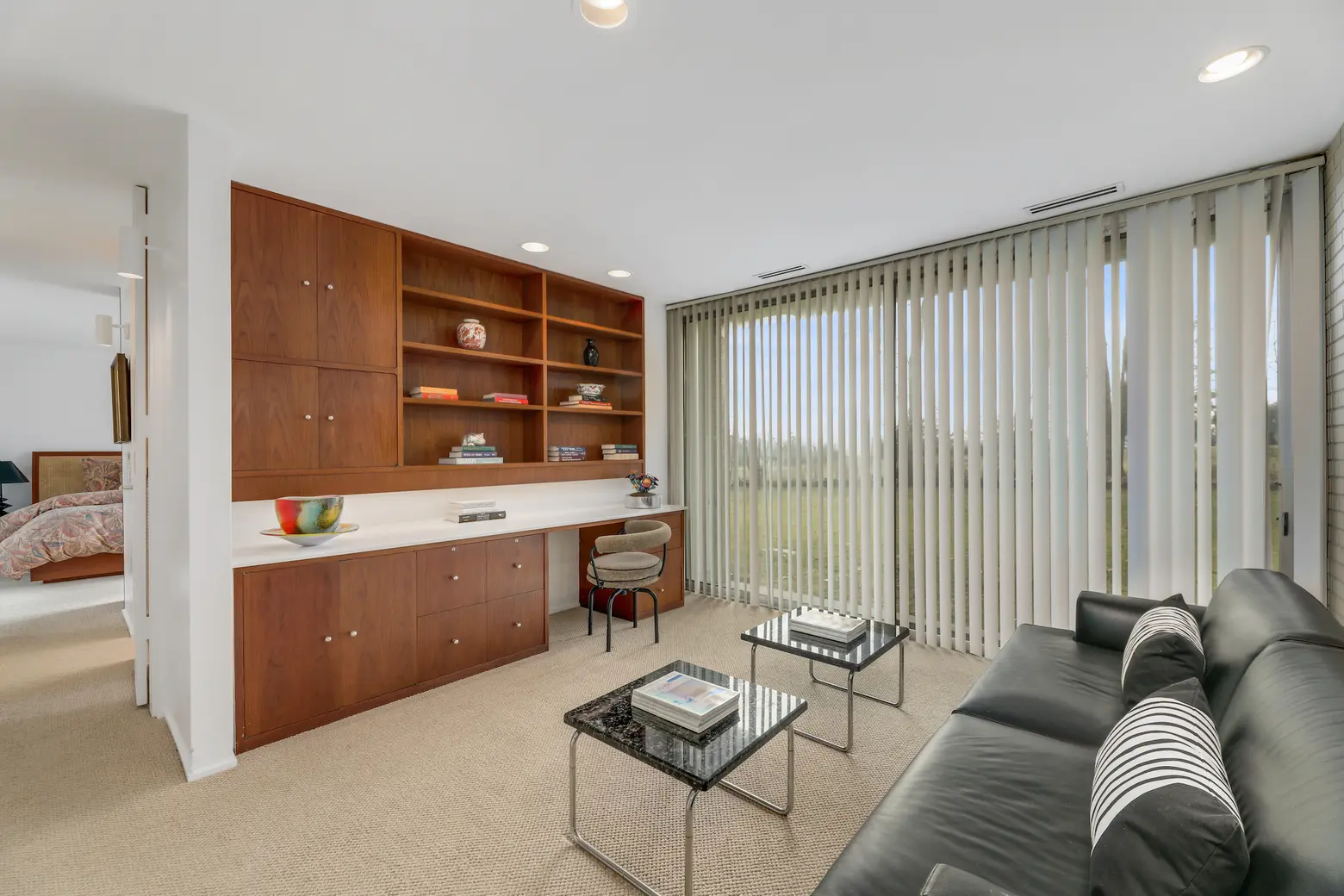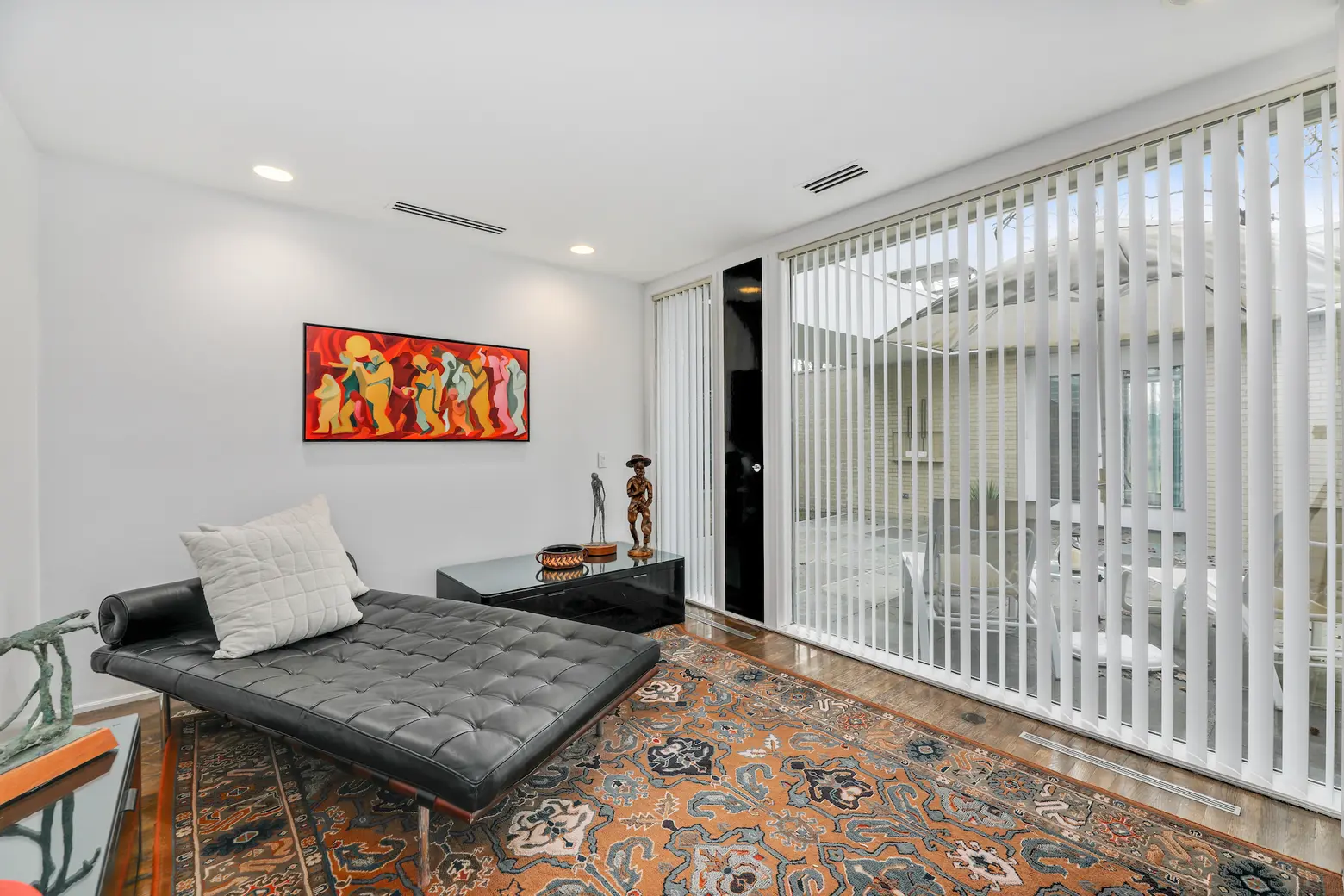 The town of Essex Fells is near the upscale communities of Montclair, Bloomfield, and Caldwell. It's just about 10 miles northwest of Newark, where Meier was born.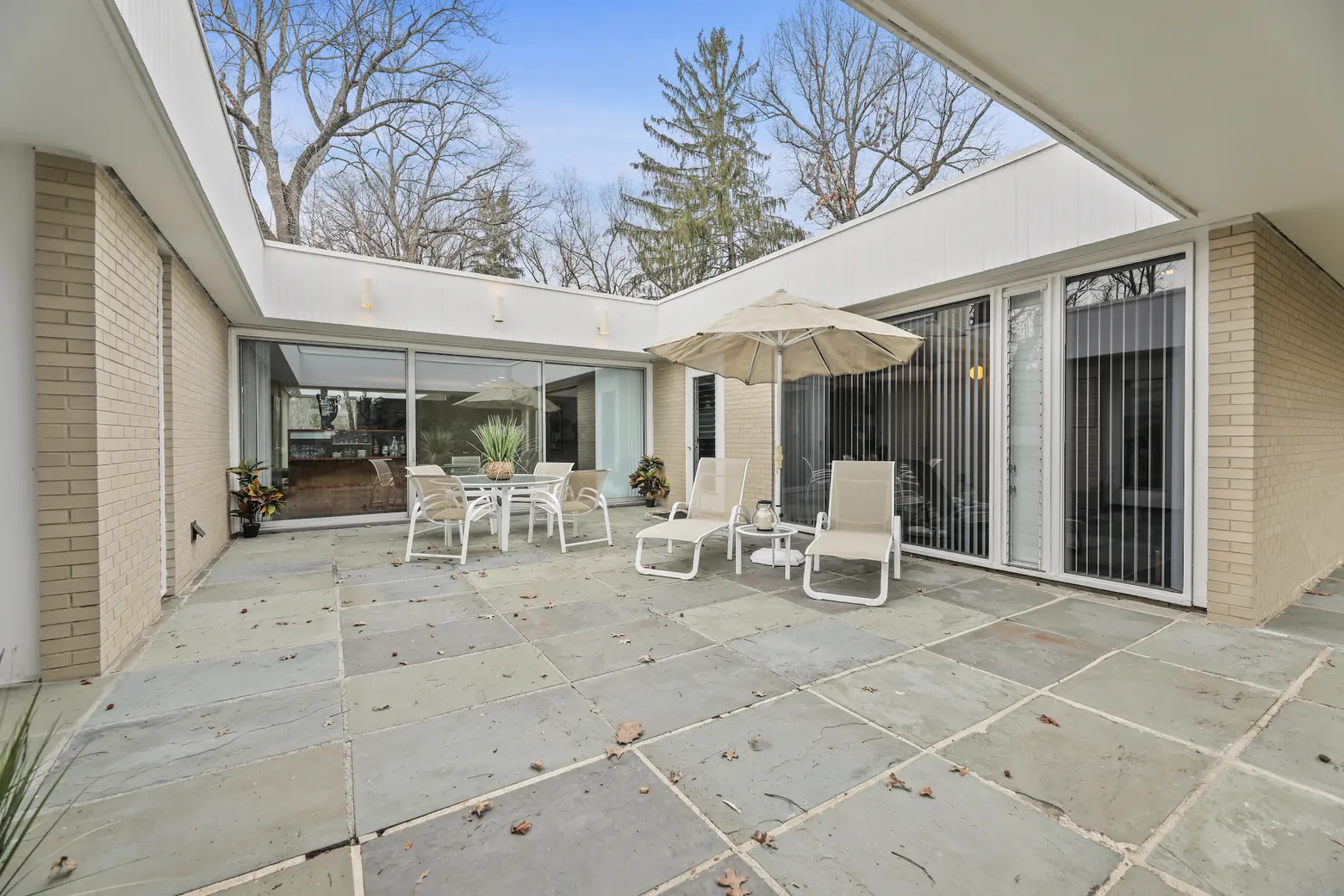 In 1984, Richard Meier became the youngest recipient of the Pritzker Prize. Though his firm is still active, in 2018, Meier chose to "step back from day-to-day activities" after allegations of sexual harassment surfaced.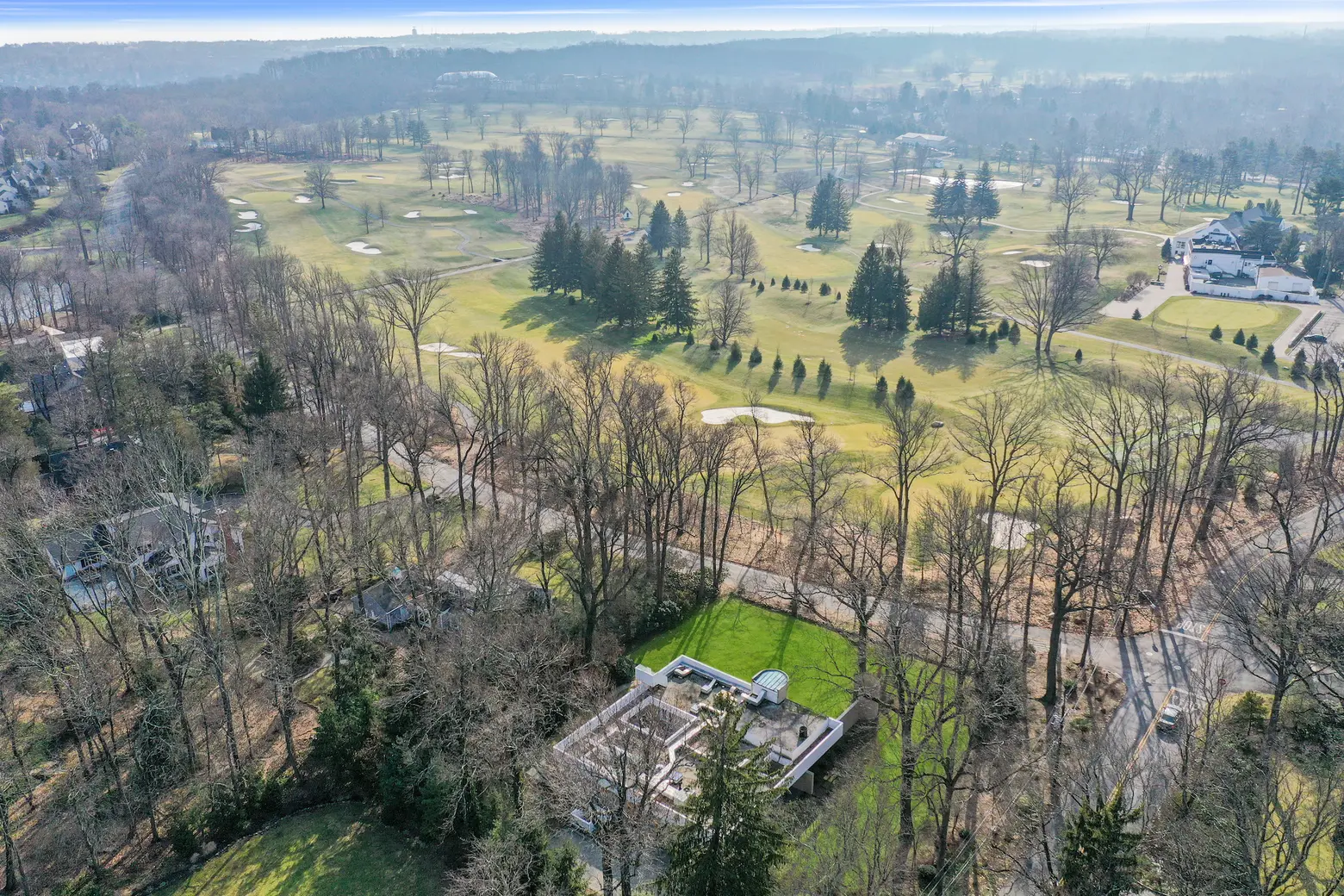 [Listing: 183 Devon Road by Stephanie Mallios of Compass]
RELATED:
Photo credit: Compass