Here's what New York's phased reopening will look like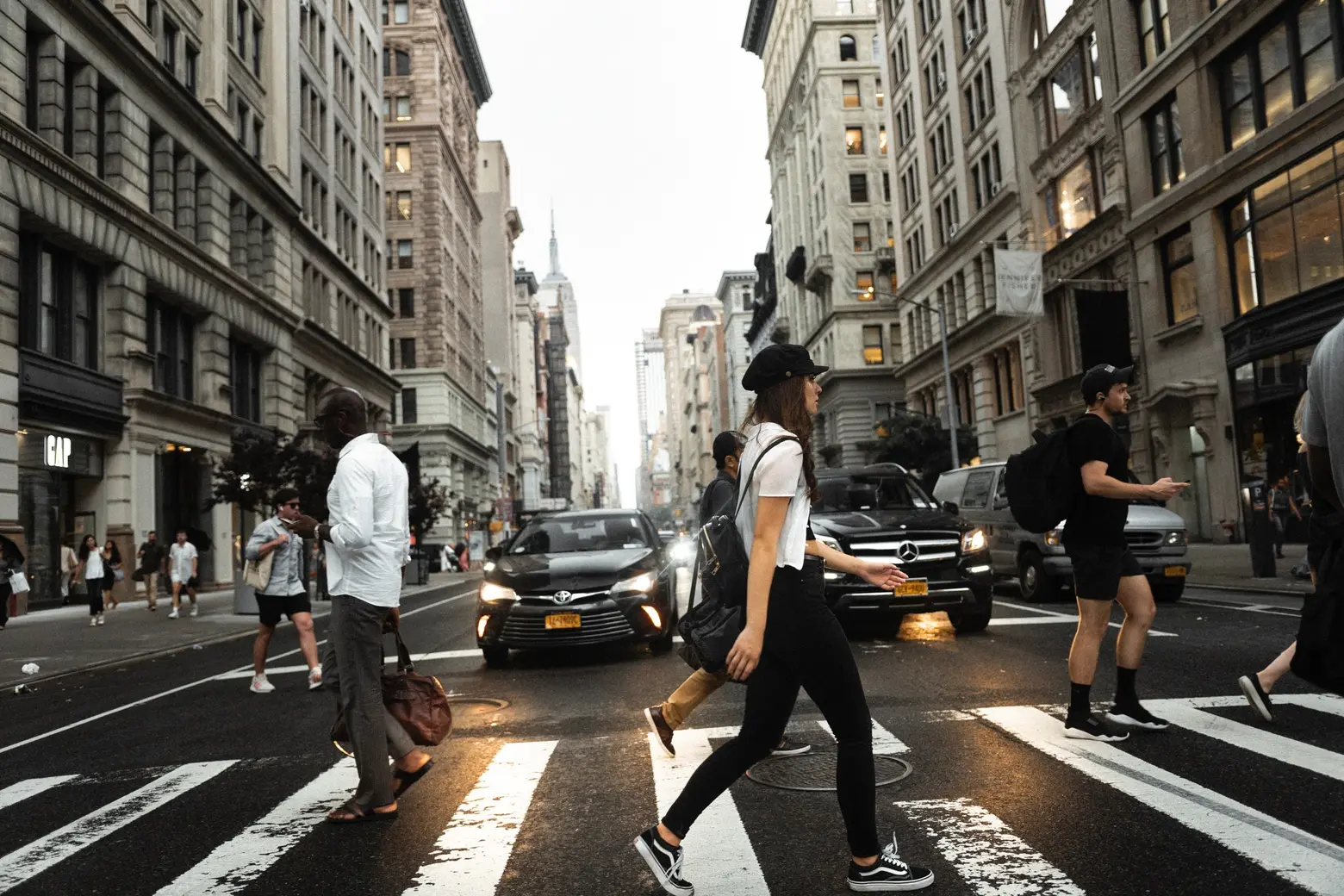 "Let's start to put some meat on the bones" said Governor Cuomo yesterday in his press conference, referring to a reopening plan. After first reminding New Yorkers that the CDC recommends the state and regional hospitalization rate be in decline for 14 days before any action is taken, he laid out the phased reopening. The first phase brings back construction and manufacturing, while the second phase starts to reintroduce a wider net of businesses based on their risk and how essential they are. The plan will pay special attention to "summer activities" like beaches, and the governor also talked about bringing back sports without audiences.
"We've been talking about re-opening the state and re-imagining a new New York, and to do that we're going to have to make governmental decisions in partnership with business decisions," Governor Cuomo said. "Every business leader understands that we can't just re-open and go back to where we were and what we were doing before – we have to move forward in light of the circumstances that have developed. So we are going to re-open the economy in phases, based on regional and specific industry determinations and CDC guidelines, and in the midst of all this continuing to monitor the public health impact because all that progress we made by flattening that curve we could lose in a matter of days if we're not careful."
The reopening plan will be done regionally. It will involve multi-state coordination, which is especially important downstate (NYC, Nassau, Suffolk, and Westchester counties) where there is a lot of travel among the tri-state area. Therefore, transportation, parks, schools, beaches, and businesses must all be coordinated. Special attention will be paid to public housing, low-income communities, food banks, and child care.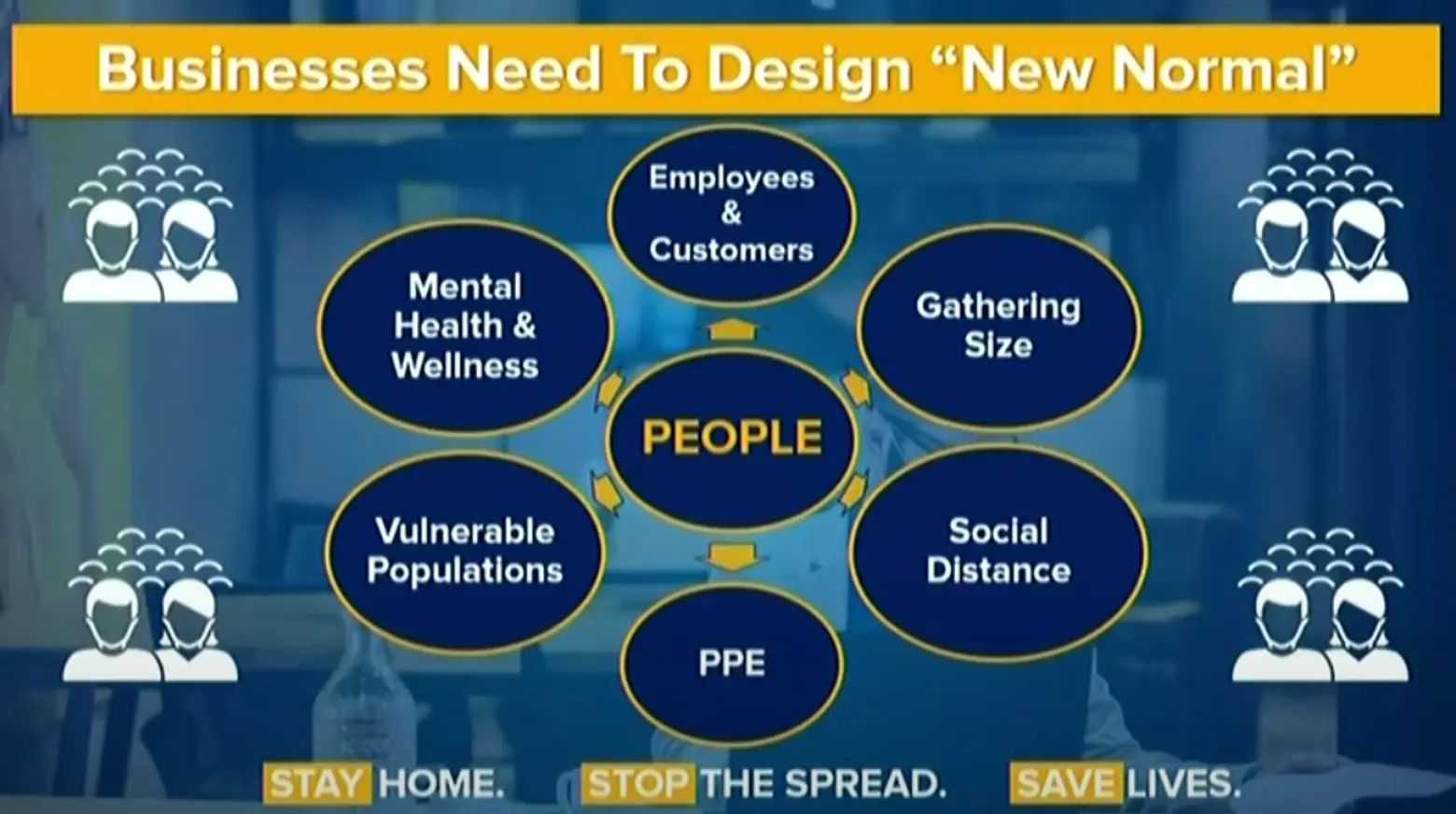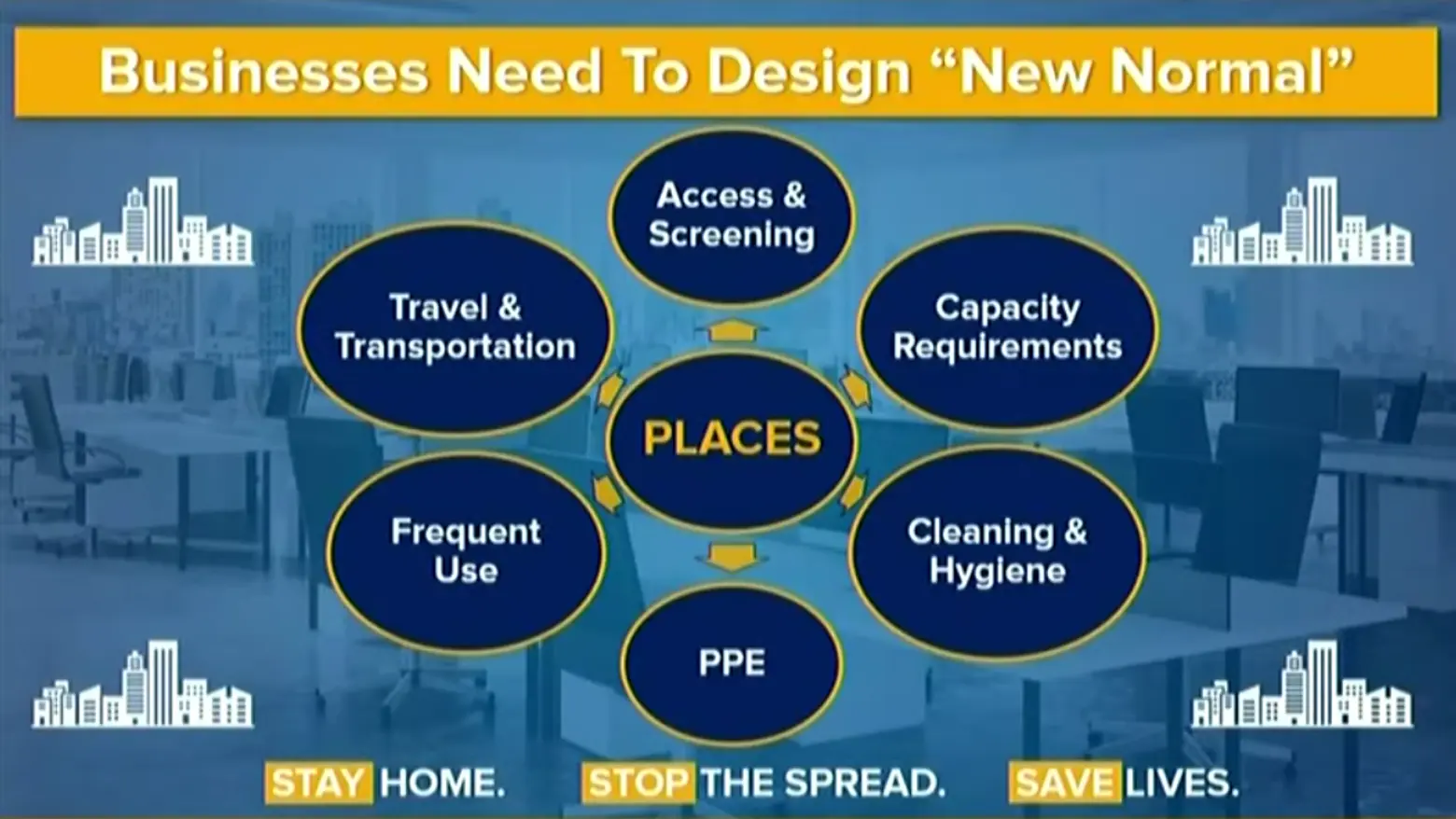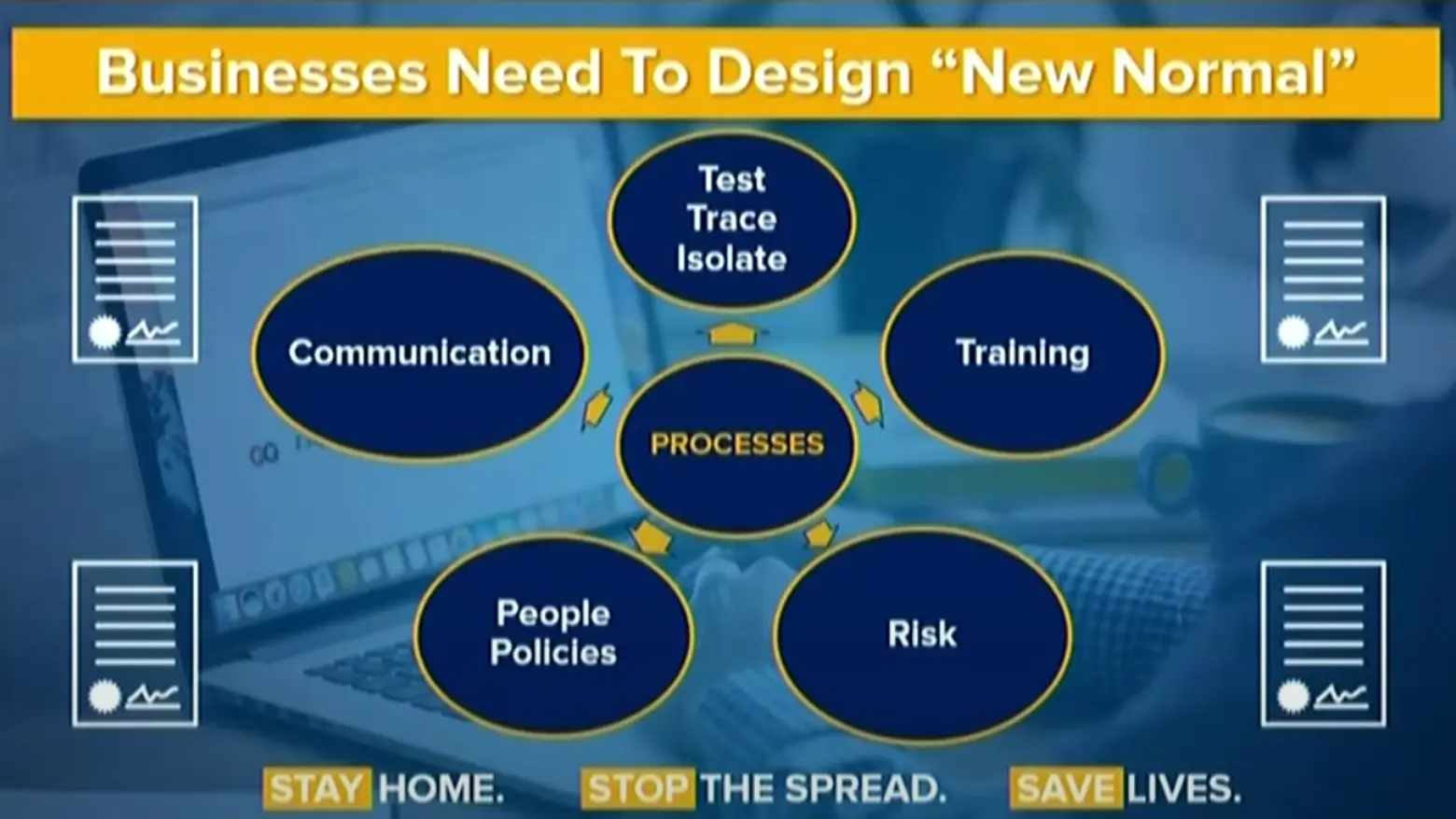 Slides from Governor Cuomo's 4/26/20 press presentation
When it comes to phase two and beyond, the pace of reopening businesses will increase as the infection rate declines. As the governor has previously outlined, businesses will be opened on a case-by-case basis, depending on how essential their services are, what their employees' risks are, and what new protocols (i.e. cleaning, social distancing) have been implemented. In his presentation, the governor outlined how it is up to businesses to design "the new normal" in anticipation of reopening.
Businesses or attractions "that would draw a large number of visitors from outside the local area," will not be opened. There will be two weeks between each phase "to monitor the effects of the re-opening and ensure hospitalization and infection rates are not increasing."
A looming question is what will happen during the warmer months. New York City parks are continuously packed on warm weekend days, and beaches in New Jersey are already seeing groups of sunbathers. The governor said the reopening plan will take this into consideration. "You can't tell people in a dense urban environment all through the summer months, we don't have anything for you to do, stay in your apartment with the three kids… there's a sanity equation here also that we have to take into consideration."
Another item the governor mentioned is potentially bringing back sports without audiences and figuring out a new economic model to make this viable without selling tickets.

Slide from Governor Cuomo's 4/27/20 press presentation
The governor gave no specifics as to when the phased approach will begin, but his New York on Pause order is currently in effect until May 15th, and he explained that on that date, the state will evaluate which regions have seen the CDC-recommended 14-day decline in hospitalizations. Upstate New York is likely to start its phase one reopening first, he said. He noted on Monday that Pause will be extended for certain areas, most likely New York City and the surrounding Downstate region.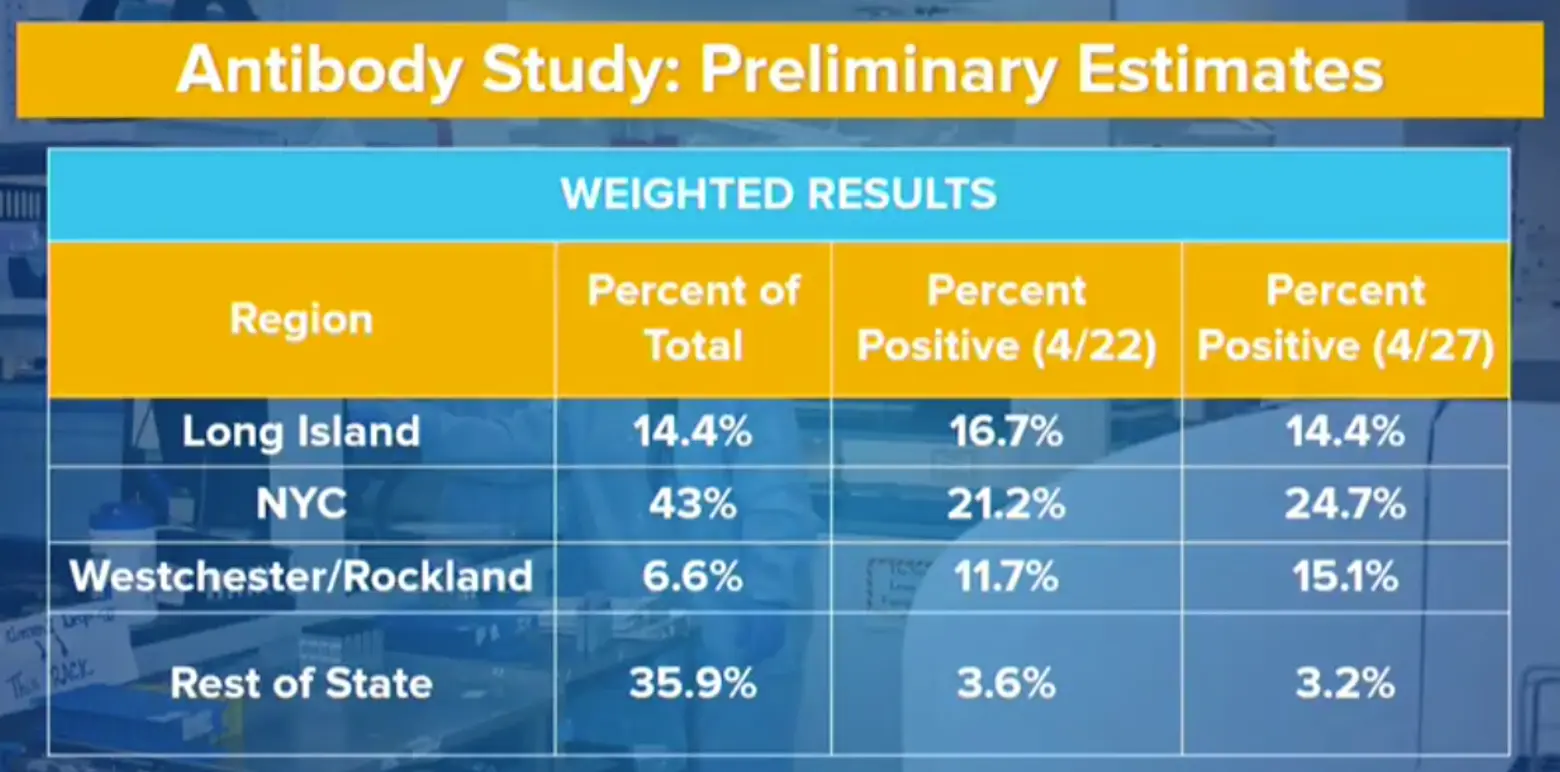 Slide from Governor Cuomo's 4/27/20 press presentation
Governor Cuomo also announced that as of Monday morning, the state had conducted 7,500 antibody tests, up from 3,000 last week. The larger sample size indicates that roughly a quarter of NYC residents have the antibodies, up from 21.2 percent.
On the same note, on Monday morning, NYC Mayor Bill de Blasio announced a series of Sector Advisory Councils that will advise as to reopening, along with task forces on racial inclusion and equity and fair recovery.