New York City mandates vaccines for all city employees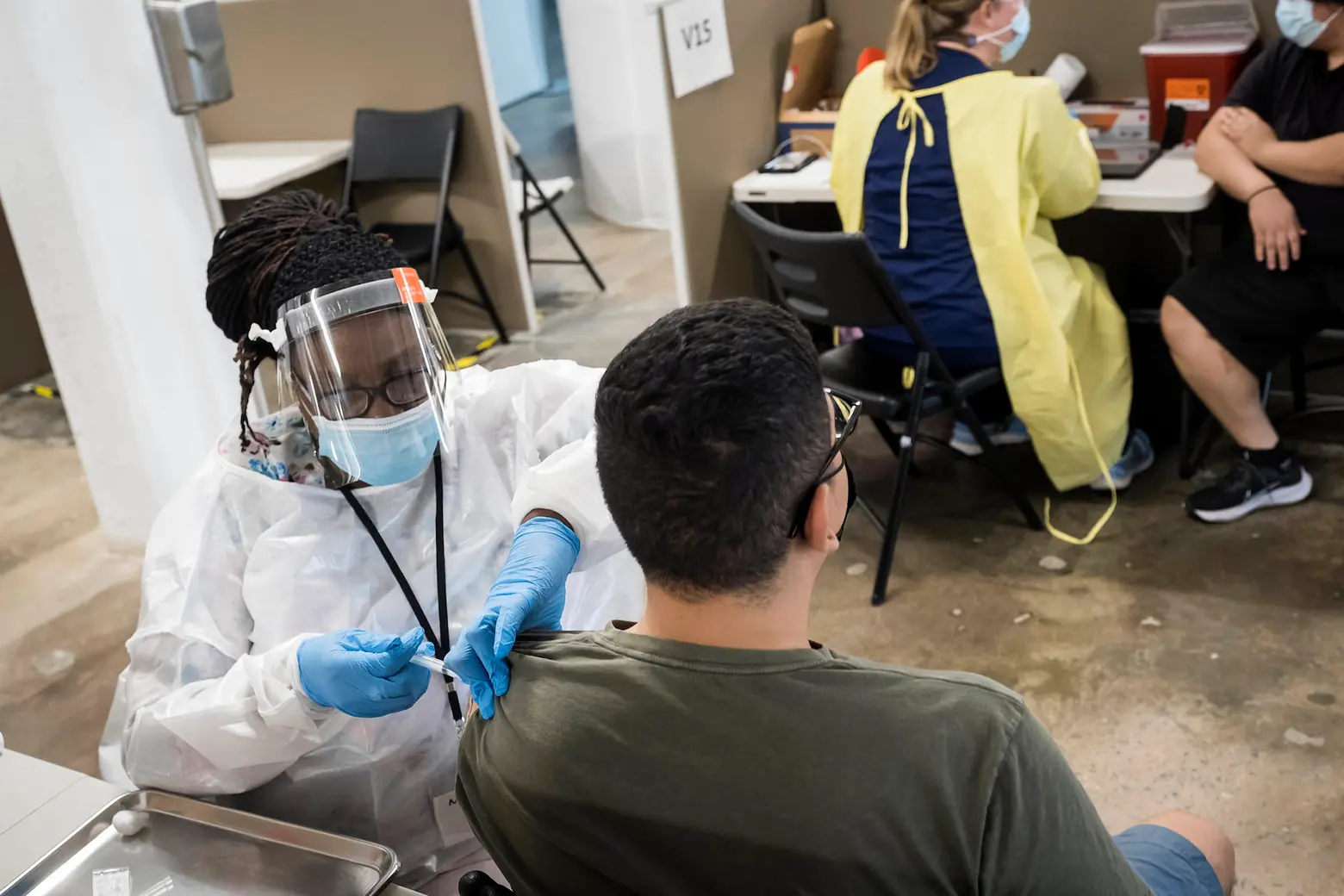 Photo Credit: Ed Reed/Mayoral Photography Office
New York City workers must be vaccinated by the end of the month or be placed on unpaid leave, Mayor Bill de Blasio announced on Tuesday. The new vaccination mandate eliminates the option for testing and applies to the entire municipal workforce of 160,500 workers, including all police officers and firefighters. About 46,000 unvaccinated city workers need to get at least their first dose by Friday, October 29, or risk losing their paycheck.
Since late September, all Department of Education and New York City Health and Hospital workers have been required to be vaccinated. According to the city, the vaccination rates at the DOE and the Health Department are 96 percent and 95 percent vaccinated, respectively.
Of the 160,500 total municipal workers, 71 percent of them have received at least one dose of the vaccine, according to the city.
Starting today, city employees who receive their first shot at a city-run vaccination site will get an extra $500 in their paycheck, as the New York Post first reported. That incentive ends by 5 p.m. on October 29, the deadline for workers to get their first dose. Those who remain unvaccinated after that day will be placed on unpaid leave until they show proof of vaccination.
"There is no greater privilege than serving the people of New York City, and that privilege comes with a responsibility to keep yourself and your community safe," de Blasio said in a statement.
"We have led the way against COVID-19 – from fighting for the right to vaccinate frontline workers, to providing nation-leading incentives, to creating the Key to NYC mandate. As we continue our recovery for all of us, city workers have been a daily inspiration. Now is the time for them to show their city the path out of this pandemic once and for all."
The Department of Corrections (DOC) currently has the lowest vaccination rate, with just 50 percent of workers with at least one dose, followed by the housing authority at 58 percent, FDNY at roughly 60 percent, and the NYPD at 69 percent, according to the New York Times. Citywide, nearly 78 percent of adults are fully vaccinated, with 85 percent receiving at least one dose.
According to the city, because of a staffing problem at Rikers Island, uniformed members of the DOC will be subject to the mandate starting December 1.
The city said it will begin impact bargaining with affected unions immediately.
RELATED: