New York approves three offshore wind projects in historic renewable energy investment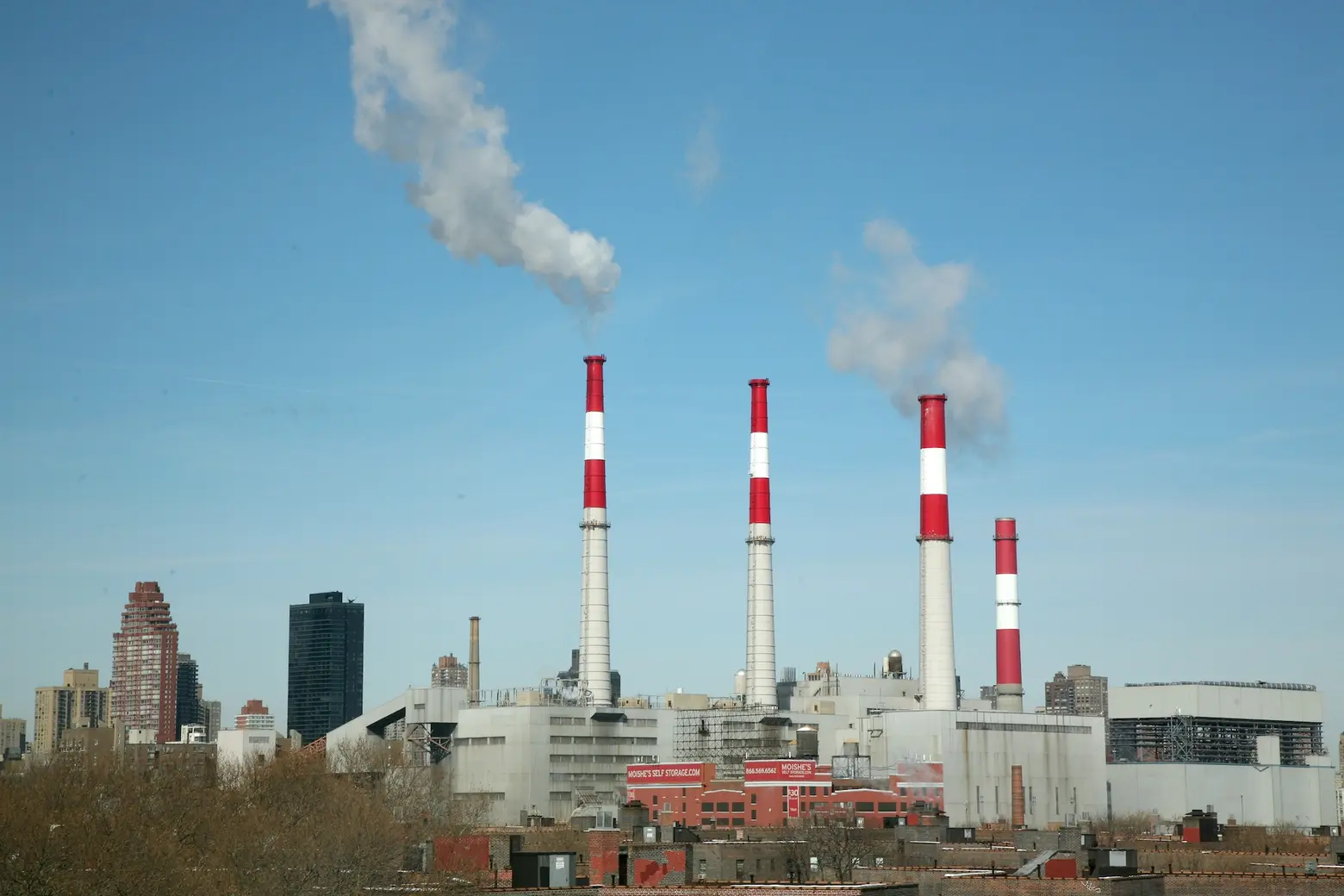 New York is making the largest-ever state investment in renewable energy in the United States. Gov. Kathy Hochul on Tuesday announced the state has awarded contracts for three new offshore wind farms that are expected to generate 4,032 megawatts of clean energy, lowering CO2 emissions by more than 7 million metric tons per year, the equivalent of removing 1.6 million cars from the road annually. The wind projects paired with 22 land-based renewable energy projects will create enough clean energy to power 2.6 million homes in New York, or 12 percent of the state's electricity needs.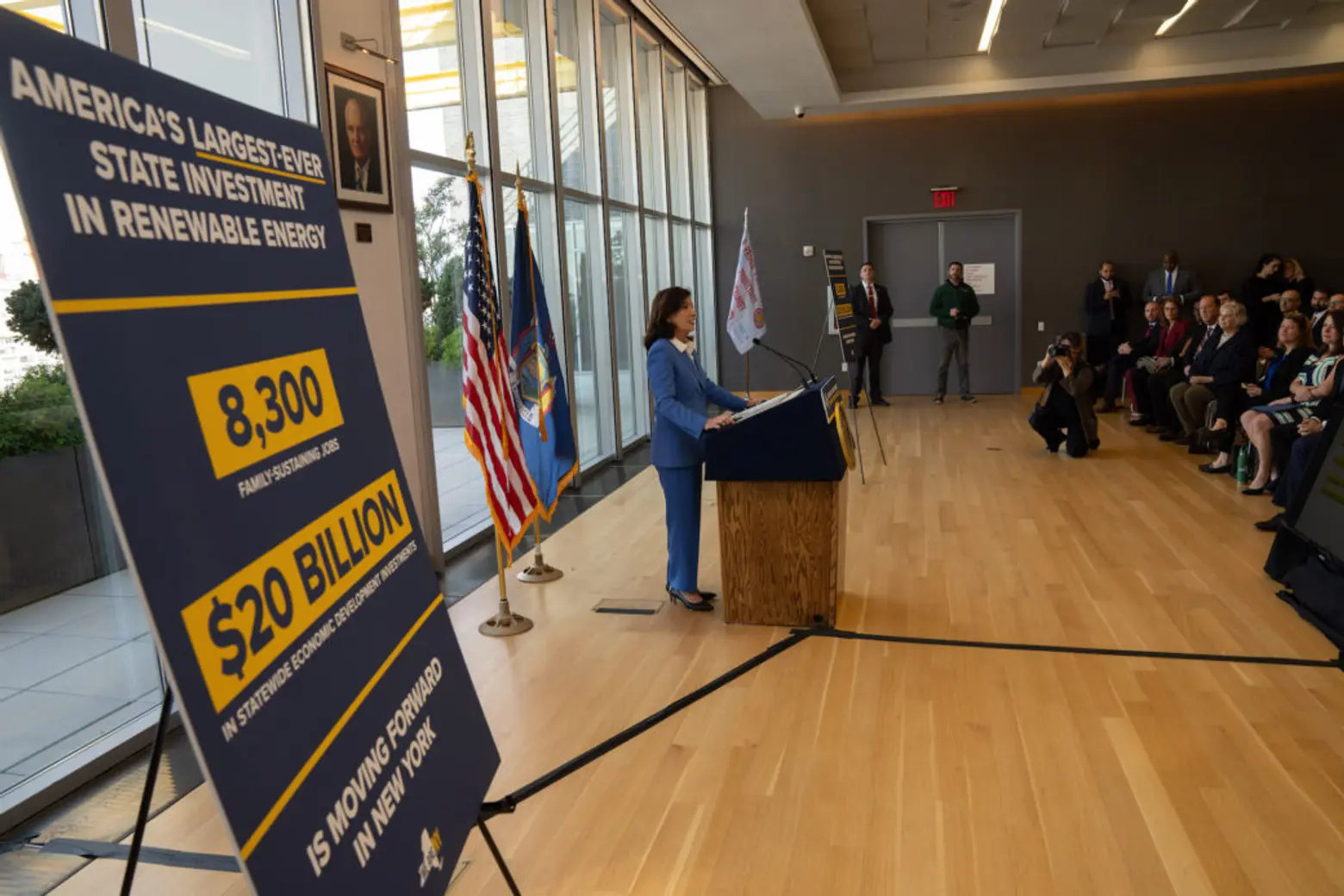 "New York continues to set the pace for our nation's transition to clean energy. An investment of this magnitude is about more than just fighting climate change – we're creating good-paying union jobs, improving the reliability of our electric grid, and generating significant benefits in disadvantaged communities," Hochul said.
"Today, we are taking action to keep New York's climate goals within reach, demonstrating to the nation how to recalibrate in the wake of global economic challenges while driving us toward a greener and more prosperous future for generations to come."
Developed by Total Energies, Rise Light & Power, and Corio Generation, Attentive Energy One will generate 1,404 megawatts of clean energy. Located 44 miles off NYC's shores, the project aims to retire the use of fossil fuel power generation and transition the current workforce to clean energy jobs.
Attentive One Energy would also connect to Long Island City's Ravenswood Generating Station, NYC's largest fossil fuel burning facility, and shift it to 100 percent renewable energy. The idea of shifting the plant's power source was introduced by Rise Light & Power, the facility's current owner.
As part of the ambitious plan, Ravenwood will replace three steam generators that have been in service since 1960 with offshore wind and solar power while retaining a more modern machine that uses a mixture of gas and steam.
The station's iconic stacks, which have polluted the surrounding areas for decades and fueled an asthma crisis in the neighborhood, would be taken down as part of the project, according to City Limits.
Rise Light hopes to start the transition to clean power at the Long Island City station by the end of this decade into the early 2030s.
The second project, Community Offshore Wind, would be located 64 miles offshore and maximize the delivery of clean electricity to NYC. Developed by RWE Offshore Renewables and National Grid Ventures, the project would connect to ConEdison's Brooklyn Clean Energy Hub in Downtown Brooklyn and create 1,314 megawatts of renewable energy.
Developed by Vineyard Offshore, Excelsior Wind would be located 23 miles offshore and generate 1,314 megawatts of clean power. The project would connect to Long Island's East Garden City substation and create new cable route options that will better deliver energy throughout the area, according to Gothamist.
The wind farms are projected to increase consumer electric bills by $2.93 per month for the duration of the projects, according to Hochul's office.
The projects will also lessen the public's exposure to harmful pollutants, leading to fewer incidents of illness, premature death, lower healthcare costs, a smaller number of missed days of school and work, and fewer disruptions to business.
Projects will now enter contract negotiations with the state's Energy Research and Development Authority. According to the governor, New York will now have enough operating, contracted, and under development renewable energy projects to supply 79 percent of the state's 2030 electricity needs with renewable energy.
Hochul's announcement comes days after the Governor vetoed a bill that would have allowed for the creation of a transmission line underneath a public beach in Long Beach for one of the five boroughs' wind farms. Hochul said that opposition from local officials influenced her decision to veto.
After criticizing Hochul for the veto, the New York Offshore Wind Alliance applauded Hochul's announcement.
"Today's announcement by the Governor, awarding three contracts for more than 4,000 MW of offshore wind generation, shows that New York is prepared to double down on this clean, renewable and job-creating resource, and will go a long way towards instilling confidence in a market that has recently faced tremendous headwinds," New York Offshore Wind Alliance Director Fred Zalcman said.
RELATED: