New interactive website gives grades to the city's failing bus routes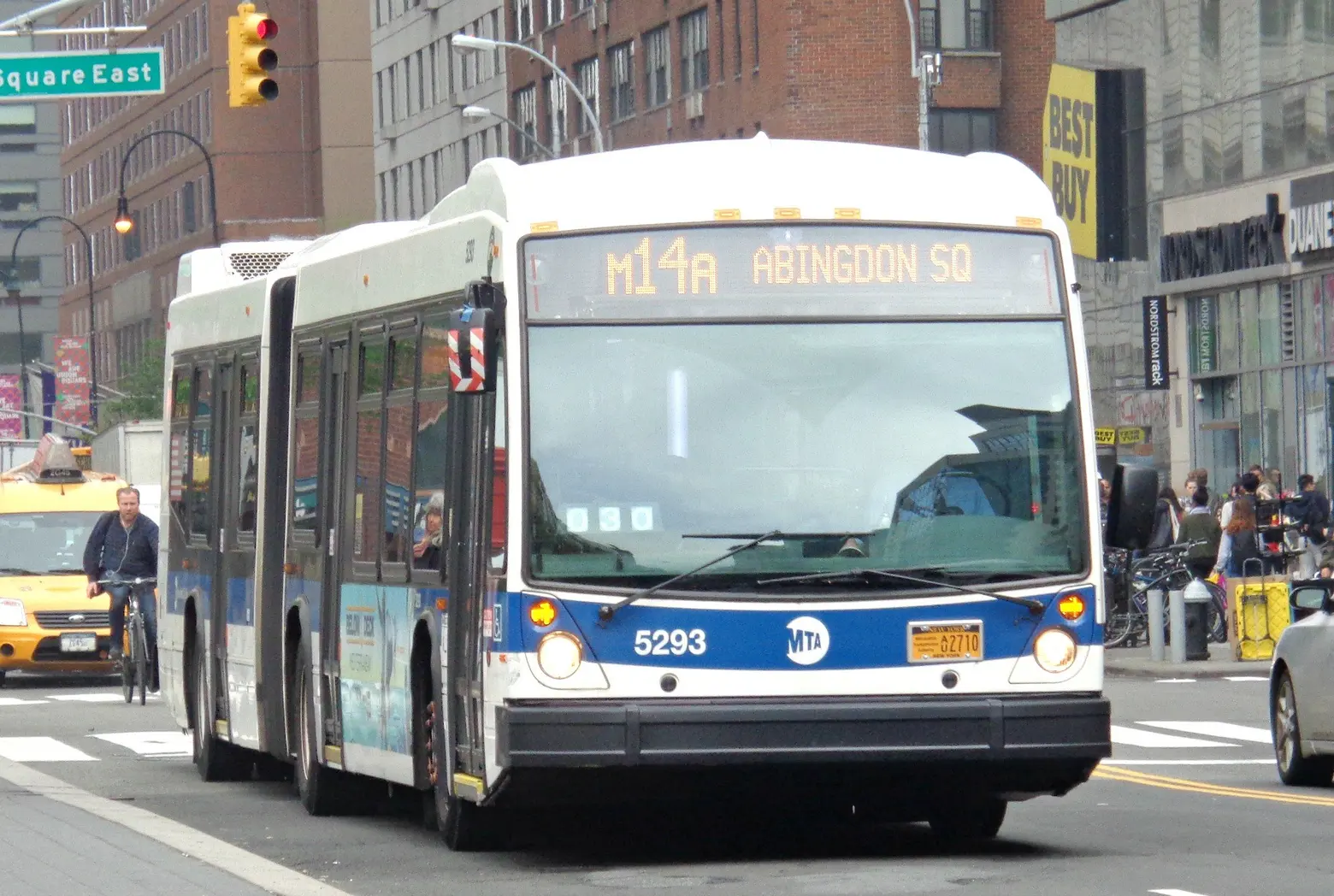 The NYC Bus Turnaround Coalition–a recently formed partnership of transit advocacy groups who believe the city's bus system is broken–released a report over the summer that called on the city to make improvements to the system, which is one of the slowest in the nation. Their latest tactic to get the message across comes in the form of an interactive website that gives grades to all 307 bus routes based on speed, ridership, and bunching (when several buses arrive all at once), as Streetsblog explains. There's also animated visualizations that illustrate the annoyances bus riders deal with compared to a hypothetical look at life riding a system not plagued by delays, outdated routes, and unreliable service.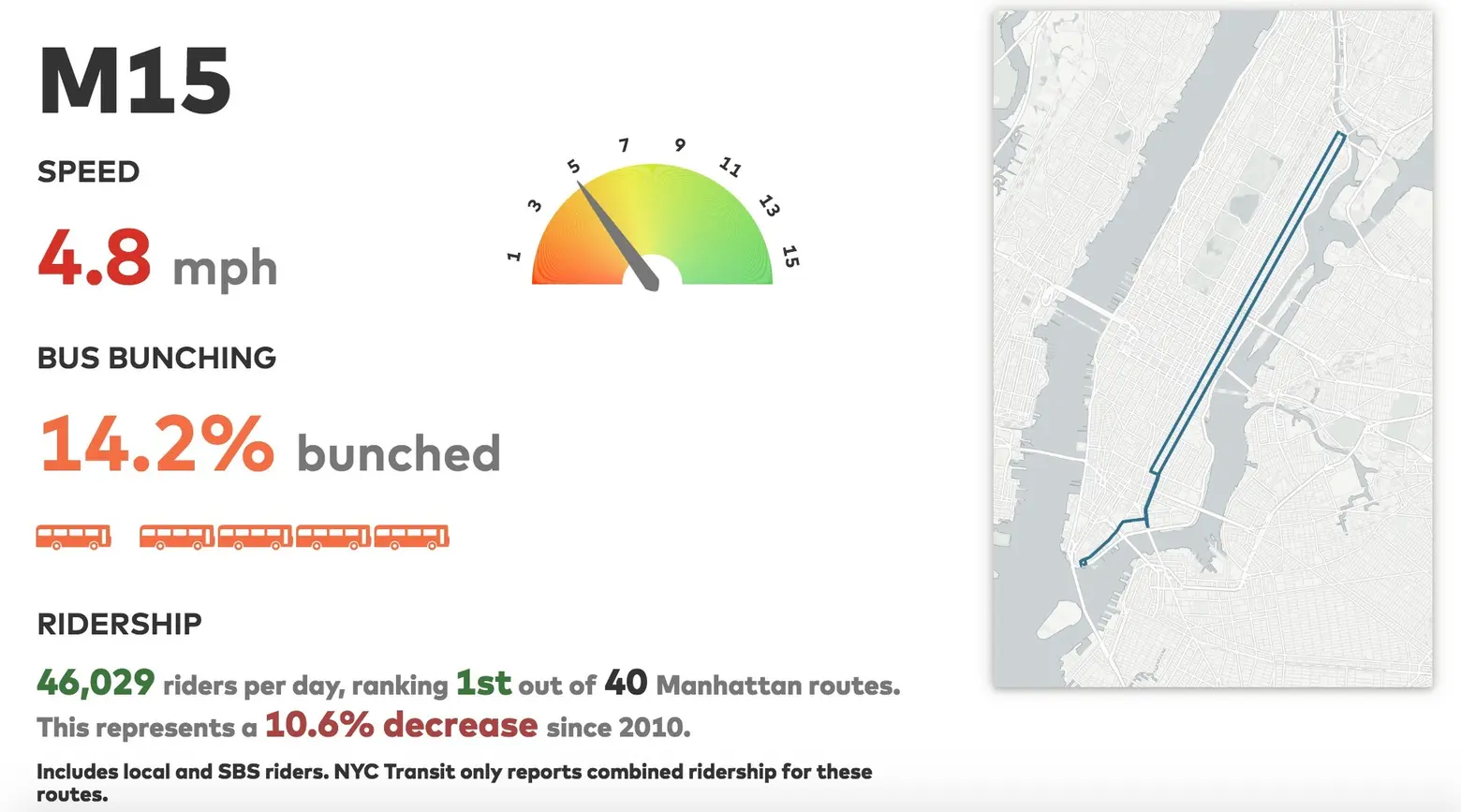 After exploring the site it comes as no surprise that bus ridership in the city has decreased by 16 percent since 2005 (during this same time, subway ridership increased by nearly 25 percent), and between 2010 and 2015 alone the system lost 46 million riders. It's also not shocking that service is worst on the busiest lines. As further outlined by Gothamist, the Coalition's proposed solutions include:
Adding queue-jump lanes–additional bus lanes at intersections that allow buses to bypass lines of vehicles at red lights
Incorporating muti-door boarding (like the Select routes currently do) and tap-and-go fare collection
Redesigning streets for dedicated bus lanes and enforcing penalties for unauthorized vehicles that drive in them
Updating bus routes based on current traffic patterns
Implementing countdown clocks at bus stops and on buses
Creating a system where dispatchers and drivers can communicate en route
The group held a press conference yesterday morning, where they revealed the website, before a City Council hearing on the subject. The Coalition is urging the MTA and DOT to add dedicated bus lanes to at least 25 routes by the end of 2017.
Explore Bus Turnaround here>>
RELATED: