Vaccine hub opening at Museum of Natural History with slots set aside for cultural institution workers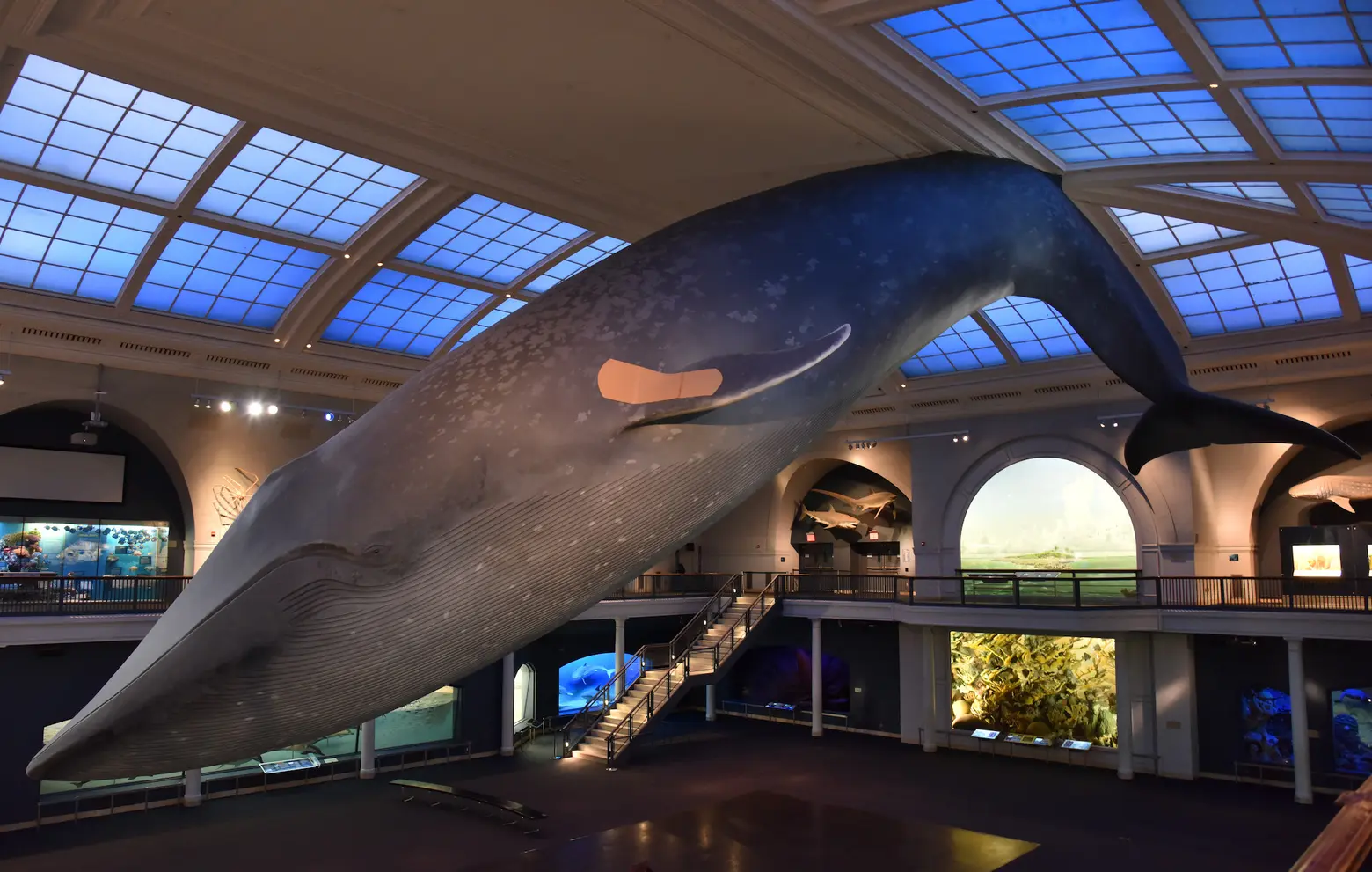 Photo by D. Finnin/ ©AMNH
Those who work at cultural institutions, as well as public housing residents, will be prioritized at a new COVID-19 vaccine site opening on Friday at the Upper West Side's American Museum of Natural History. Mayor de Blasio made the announcement in a press conference this morning, noting that "literally you can get vaccinated below the blue whale," who is now sporting a giant bandaid. In a show of support, the Museum will give complimentary general admission on a future visit for a group of four to anyone who receives their vaccine at the site.
"This institution is dedicated to fostering scientific knowledge and understanding and providing access to it to the public, so I can't even imagine a more important manifestation of our mission in action," said the American Museum of Natural History's President Ellen V. Futter.
The news comes as Governor Cuomo said that museums can increase their capacity to 50 percent starting next Monday, April 26th. When museums, cultural institutions, and zoos were allowed to reopen in August, the capacity limit was 25 percent.
As of today, New York City has administered 5,746,378 total vaccine doses, a number greater than the population of Minnesota. On Friday, a record 106,528 vaccines were administered. There are more than 600 vaccine sites throughout the five boroughs. At 31 city-run sites, those aged 50 years and older can now get vaccinated without an appointment.
The vaccination site at the American Museum of Natural History will serve all eligible New York City residents, with appointments set aside for NYCHA residents/staff and District Council 37, New York's largest public employee union, whose members work at New York City cultural institutions. Beginning Friday, April 23, appointments will be available Fridays–Tuesdays, from 8am to 6pm. To make an appointment here or elsewhere in the city, visit NYC Vaccine Finder or call 1-877-VAX-4NYC.
RELATED: