MTA looks to ride-share services to help late-shift workers in the outer boroughs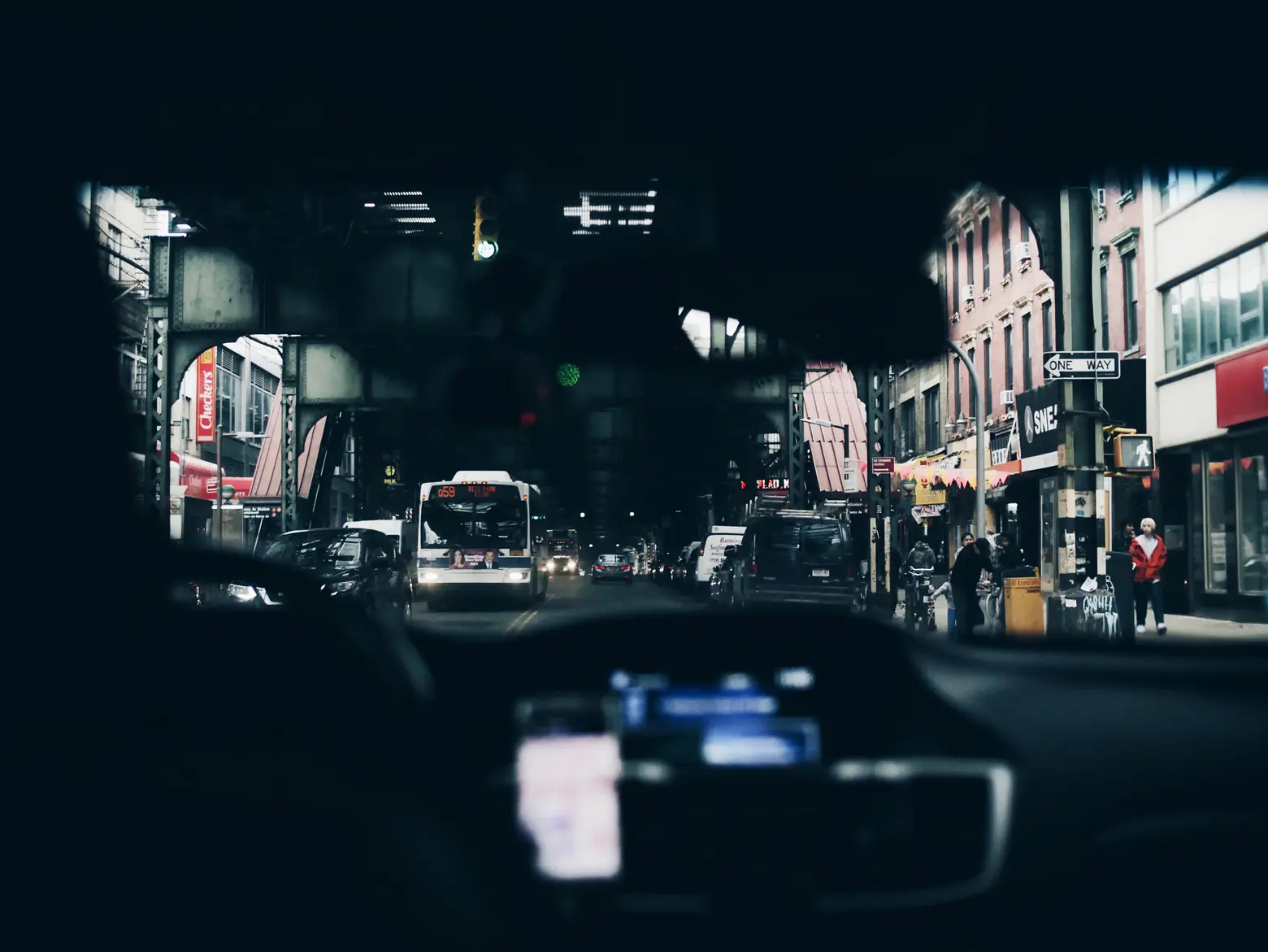 Subway service in New York City runs 24 hours a day, but late-night commutes for outer-borough residents—who often have to make multiple connections—can get inconvenient quickly. To ease the burden on those commuters, the MTA is looking to make an unlikely partnership with ride-share companies like Uber and Lyft. The agency announced a Request for Proposals (RFP) on Tuesday from transportation companies that could shuttle riders to the subway during late-night hours. Whoever is selected will participate in the "Late-Shift" pilot program beginning later this year.
The pilot program is expected to focus on underserved areas of the Bronx, Brooklyn, Queens, and Staten Island–those that are "more than a half-mile from the nearest subway station and have limited bus service with arrivals less frequent than every 20 minutes overnight"– but all of the details, including cost, are yet to be determined. In a press release, the agency noted that this service could prove especially useful for those working in healthcare, food services, and hospitality—all industries which are expected to grow significantly over the next five to 10 years.
"With increasing numbers of people moving away from the traditional 9-5 Manhattan-centric work schedule, we want the MTA to evolve to best support New York's continually diversifying economy," MTA chief innovation officer Mark Dowd said in the statement. "We are seeking to leverage new mobility technologies to enable more New Yorkers to benefit from the public transportation network during the overnight hours, and to enhance the experience of overnight subway customers in low-cost ways."
Officials and advocates have been quick to raise their concerns about the idea, as Gothamist reported. While underscoring the need for more reliable late-night service, NYC Comptroller Scott Stringer floated alternate ideas like opening up access to the LIRR and Metro-North. "Putting people in cabs so they can wait for trains and buses that hardly ever show up during off-peak hours is not the answer," Stringer told Gothamist.
Hard to believe that this type of service is a better use of MTA funds than simply running more buses at night. https://t.co/JPlTBQaAfZ

— TransitCenter (@TransitCenter) February 4, 2020
The idea of relying on microtransit is being explored in similar pilot programs in cities throughout the country, but local foundation TransitCenter recently completed a study that found the effects of those programs are largely underwhelming. "In most cases, money spent on microtransit would benefit more people if spent on fixed-route service," the group wrote on Twitter in response to the MTA's announcement. "Hard to believe that this type of service is a better use of MTA funds than simply running more buses at night."
RELATED: