MTA postpones select bus service expansion amid funding crisis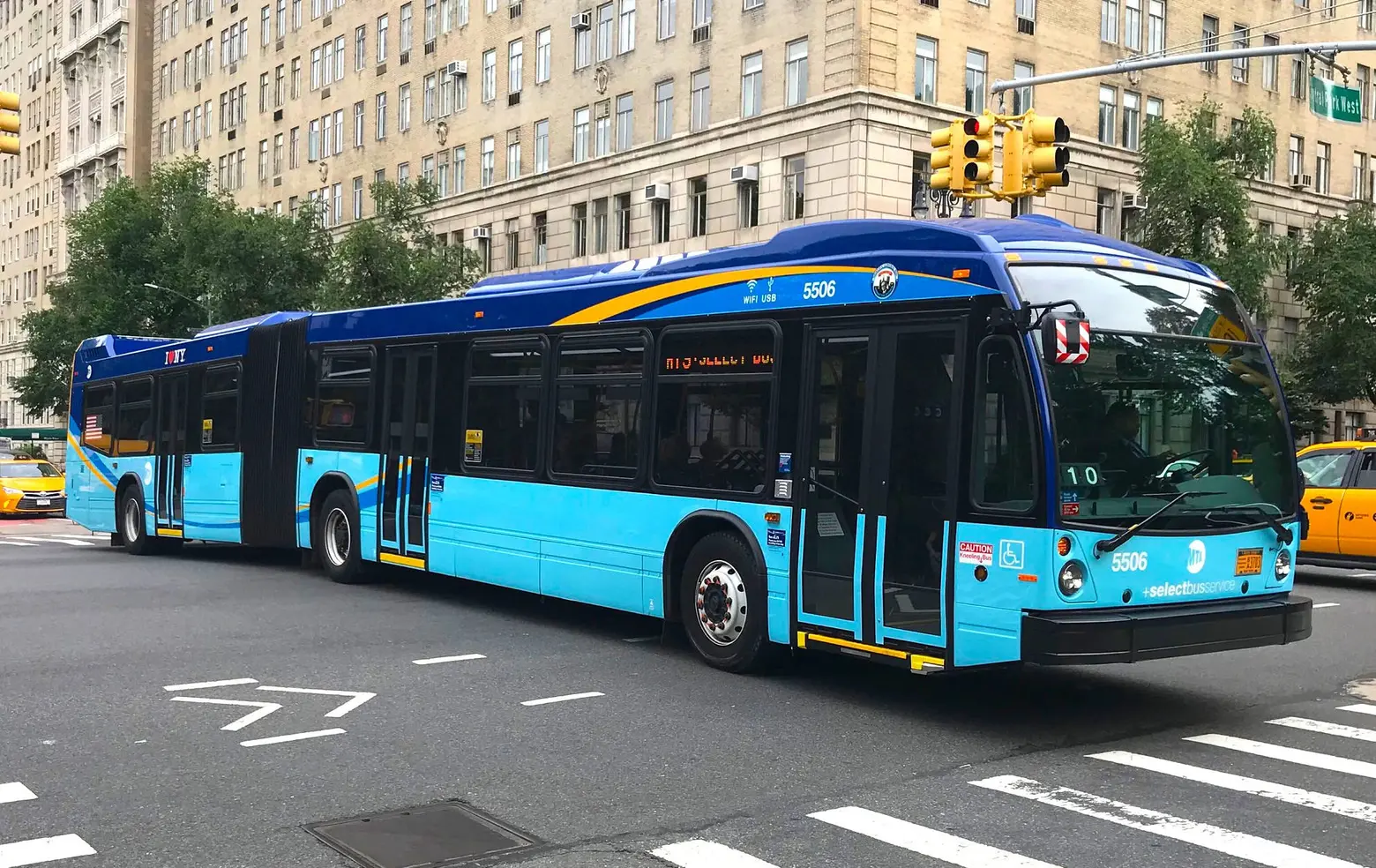 Bad news for bus riders. The Metropolitan Transportation Authority will not expand select bus service over the next few years as originally planned in order to cut costs amid a looming financial crisis for the agency, the Wall Street Journal reported on Tuesday. Mayor Bill de Blasio first announced last year a plan to expand the select, or express, bus routes by upgrading 21 new routes over the next decade. But the MTA said it can save $28 million through 2022 by postponing the program temporarily.
Last year, a report by City Comptroller Scott Stringer found the city's bus system runs at the slowest pace in the country, with buses traveling at just 7.4 miles per hour. De Blasio's expansion of select bus service, which is faster because it includes all-door boarding and dedicated bus lanes, looked to improve travel speeds for buses, as well as make the system more attractive to its riders.
In its preliminary budget, the MTA said it expects to lose about $376 million over the next four years from a drop in ridership. The agency is also looking at a budget gap of $634 million in 2022, despite fare and toll hikes planned for next year.
To save $562 million, the agency will not add five new routes planned through 2021 and will reduce staff for fare-beating policing on select bus service routes.
In an email reviewed by the WSJ, Andy Byford, who heads NYC Transit, wrote he had made "tough choices." But added that the reductions "are intended to be temporary in nature when the necessary funding and revenue stream discussions sort out."
Other cost-saving measures include eliminating overtime payments to the NYPD for fare-evasion patrols and reducing staffing for subway car cleaning at some stations. Overall, there will be about 450 positions cut over the next 18 months.
A spokesperson for the mayor, Eric Phillips, said in a statement: "These secretive plans outline unacceptable delays in service improvements for hundreds of thousands of riders who depend on bus service every day."
[Via WSJ]
RELATED: