Moorehead & Moorehead's Chipboard Pendant Will Light Up Any Room With Its Sinuous Form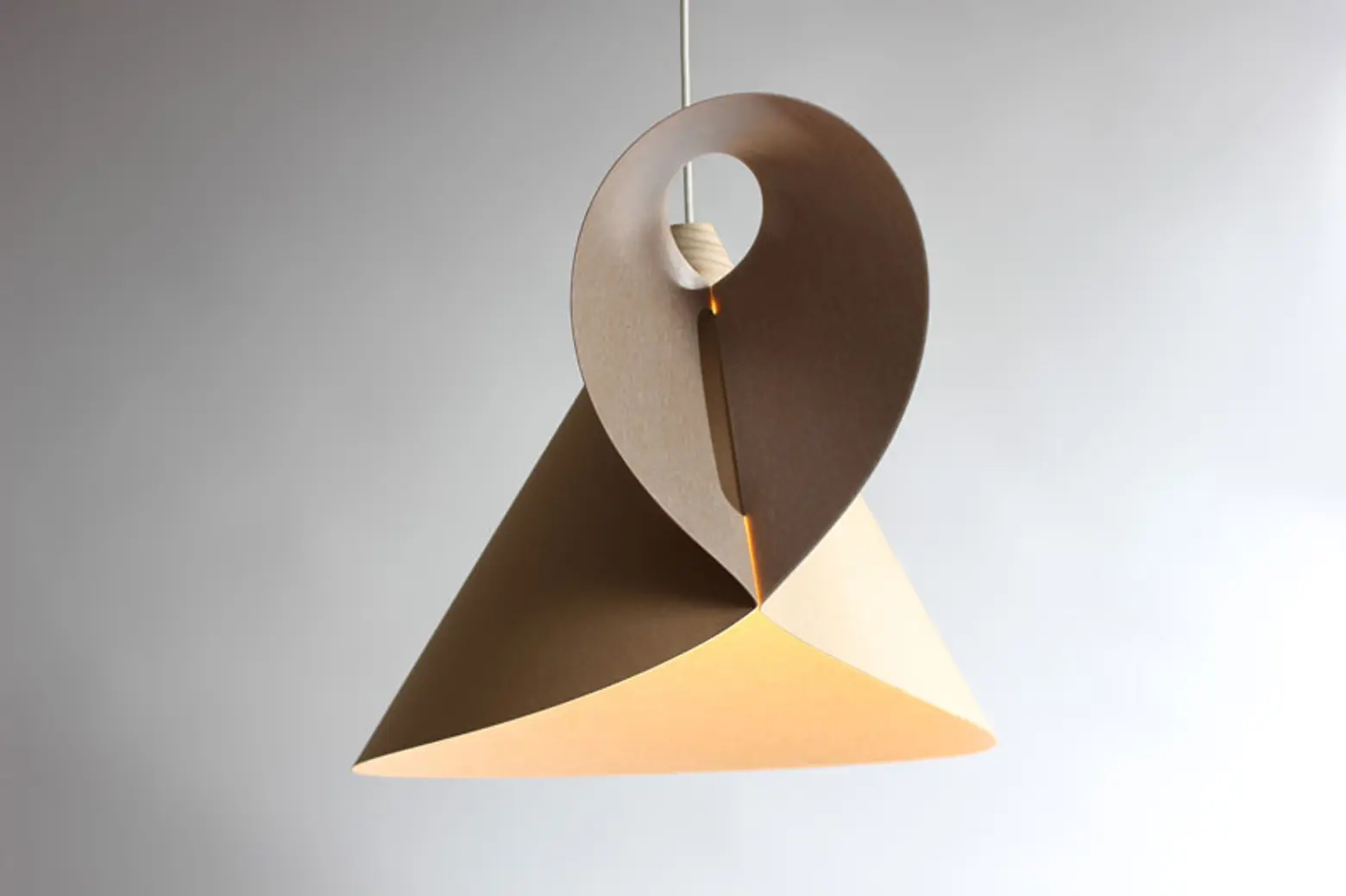 The Seattle-based lighting manufacturer Standard Socket teamed up with Robert and Granger Moorehead of Moorehead & Moorehead to create an uncomplicated, organic pendant light that takes on a shape much more complex than its basic construction. The result is the Chipboard Light — an elegant, sculptural fixture that complements both traditional and modern design esthetics.
To construct this creative light, the flat, raw chipboard shade, which is lined with a reflective poly material, is folded and formed and then slipped over a handmade pine cone. It's then locked into place using a simple tab.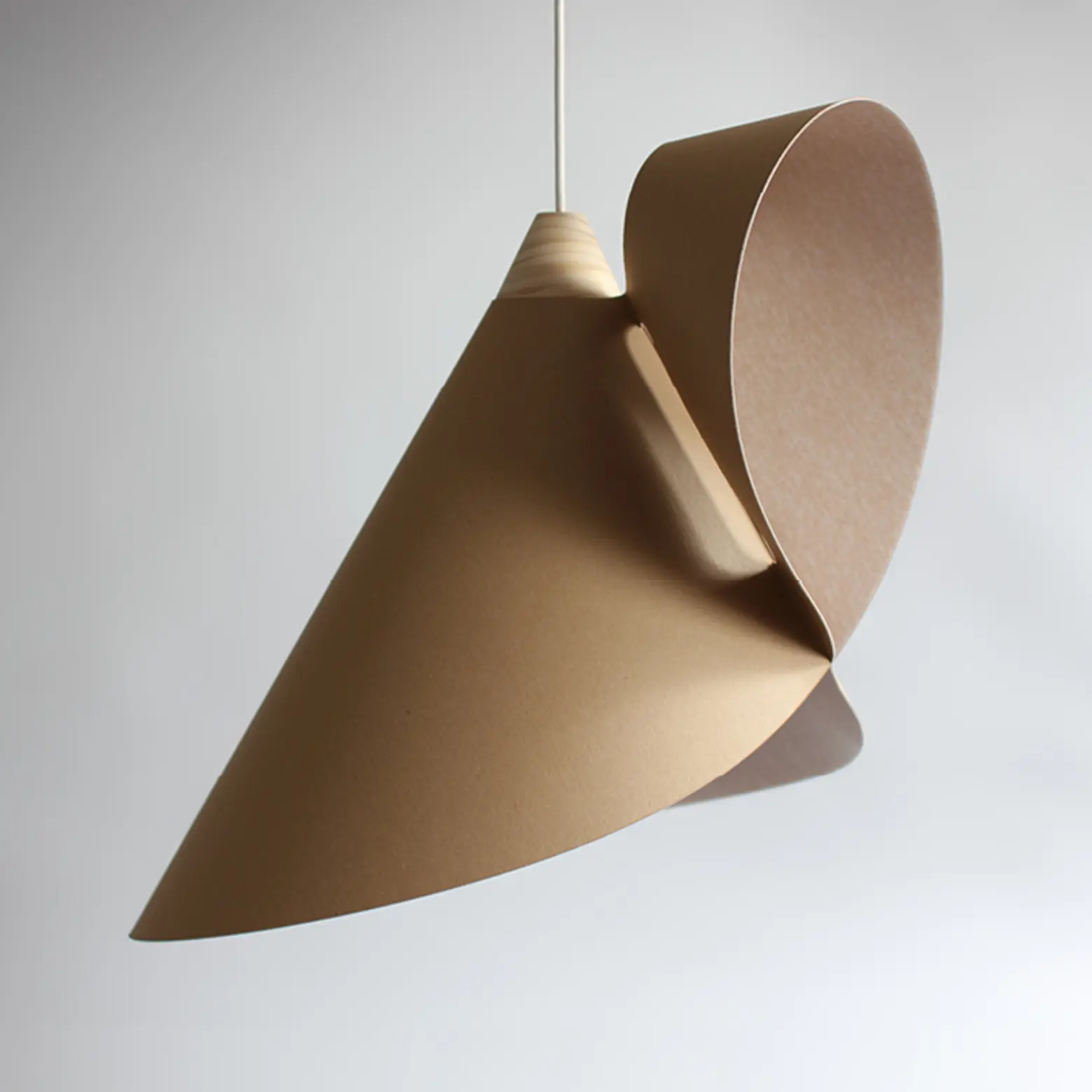 Standard Socket was formed to unite design and manufacturing to produce lighting that is well-designed and expertly constructed. It makes perfect sense, then, why the company chose to partner with Moorehead & Moorehead. The firm believes in a straightforward approach, resulting in clear, concise, and thoughtful designs, ranging from furniture to entire buildings. They also incorporate unexpected materials and construction methods in their work. Granger Moorehead was trained as an architect and brother Robert as an industrial designer.
What does the organic shape make you think of? We're trying to decide between a snail or a conch shell…
See more from Moorehead & Moorehead on their website.  And check out all that Standard Socket has to offer here.
Images courtesy of Standard Socket