Matthew Baird's Greenwich Street Townhouse Brings Meatpacking Style to the West Village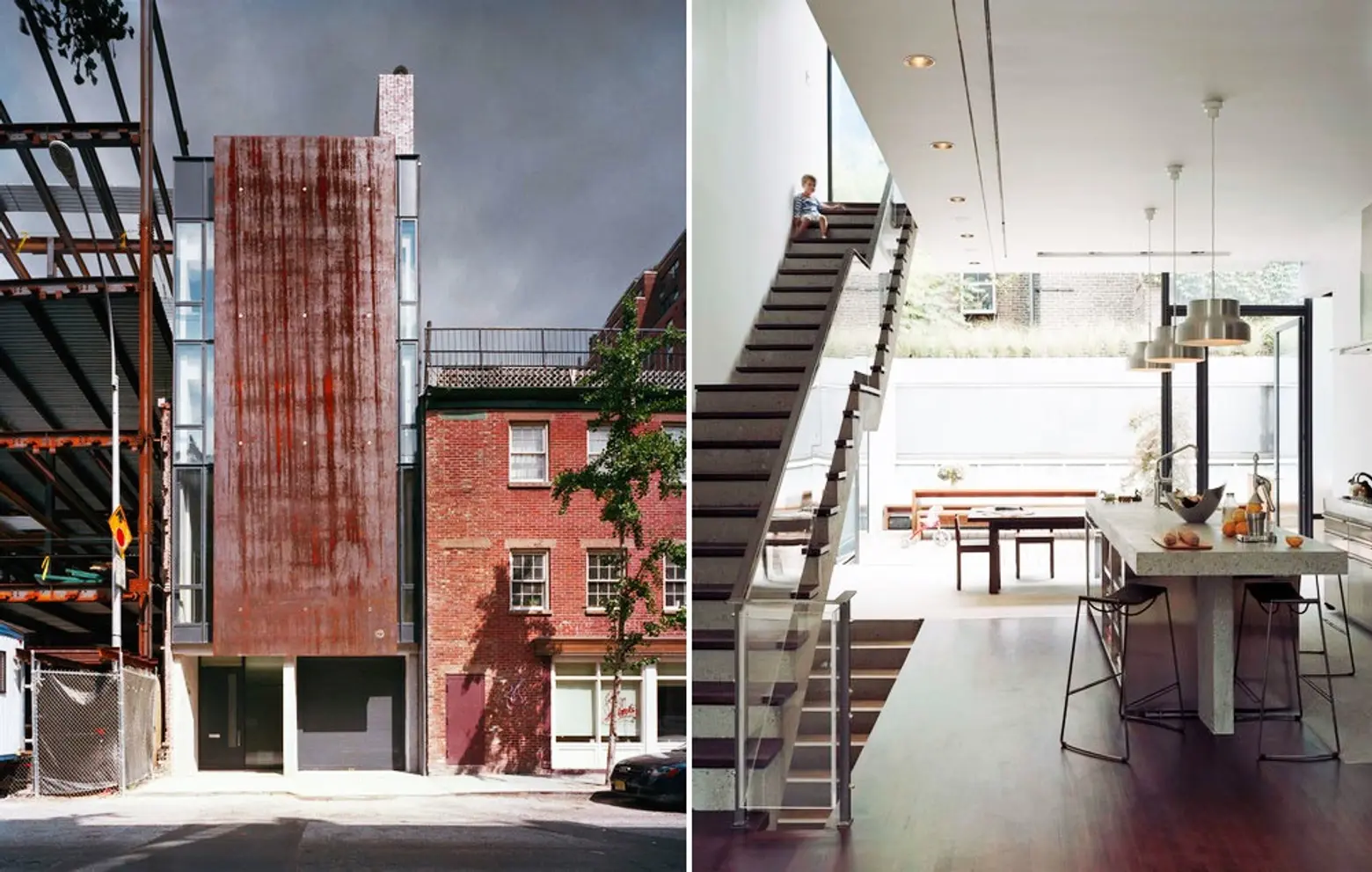 One of the things we love most about New York's historic neighborhoods is that they each have their own distinct architectural style. So we were a little discombobulated (in a good way) when we saw Matthew Baird Architects's Greenwich Street Townhouse, which has infused the industrial, rough-edged style of the Meatpacking District into a traditional West Village-rowhouse streetscape.
When they embarked on the project, both the architect and the client sought a contemporary, reductive exterior design to contrast with the warm ambiance and simple materials of the 5,000-square-foot interior. Baird's interest in prefabrication inspired the construction of the façade from a single piece of raw steel, which was lifted from a truck and bolted into place. When the 40′ x 14′ slab was transported, the inbound lanes on one level of the George Washington Bridge had to be closed!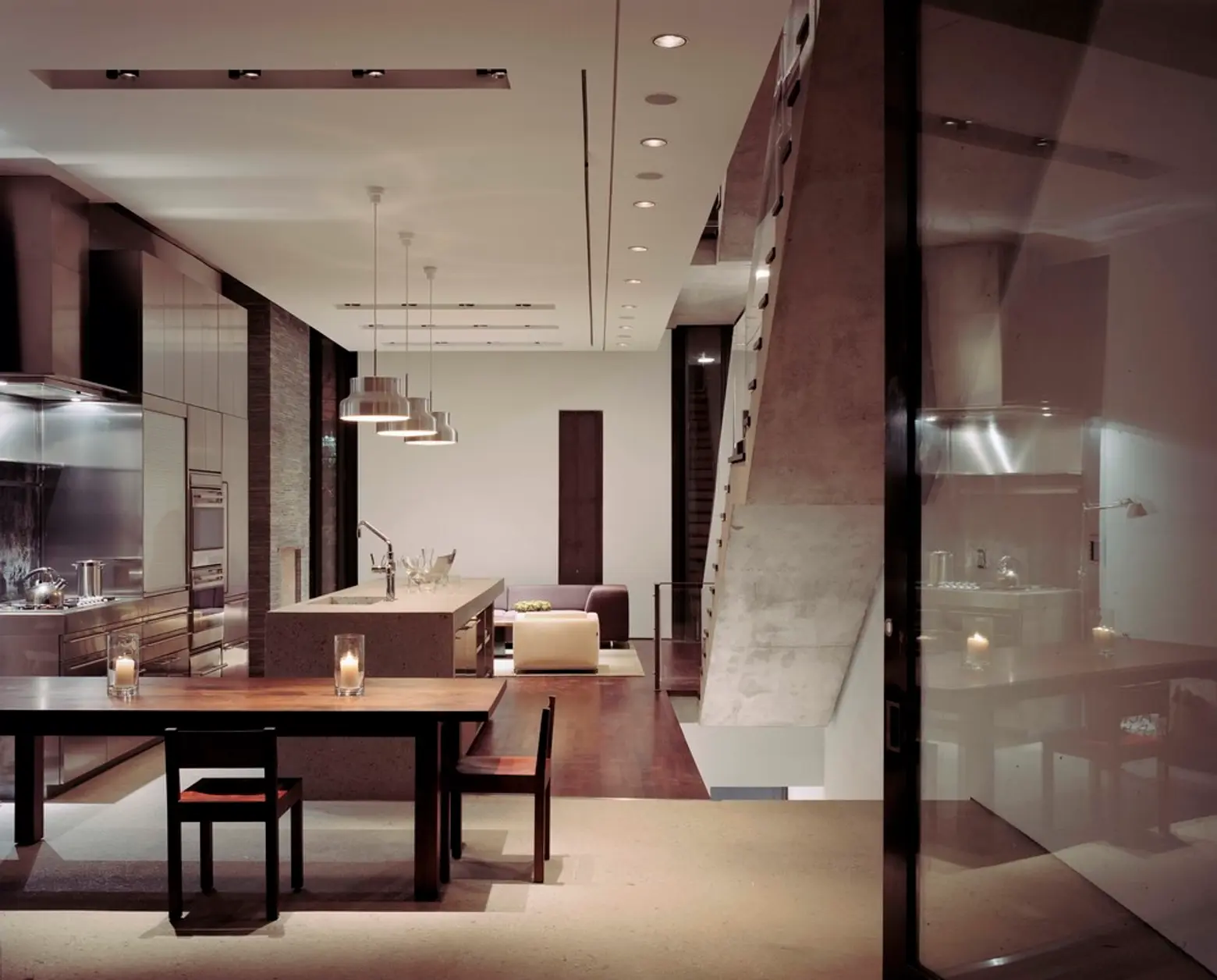 Flanking the heavy steel façade are floor-to-ceiling, corner glazed windows that let in ample natural light while still maintaining privacy. The interior then opens to the east where there is a glazed, three-story curtain wall that includes a 12′ x 12′ door pane that folds back and transforms the deck and kitchen into one cohesive space. As if that wasn't enough, more sunlight comes in through apertures in the slabs from a large roof skylight. A central feature of the home, the concrete stairs float in their openings and allow light to pass through to the  floors below.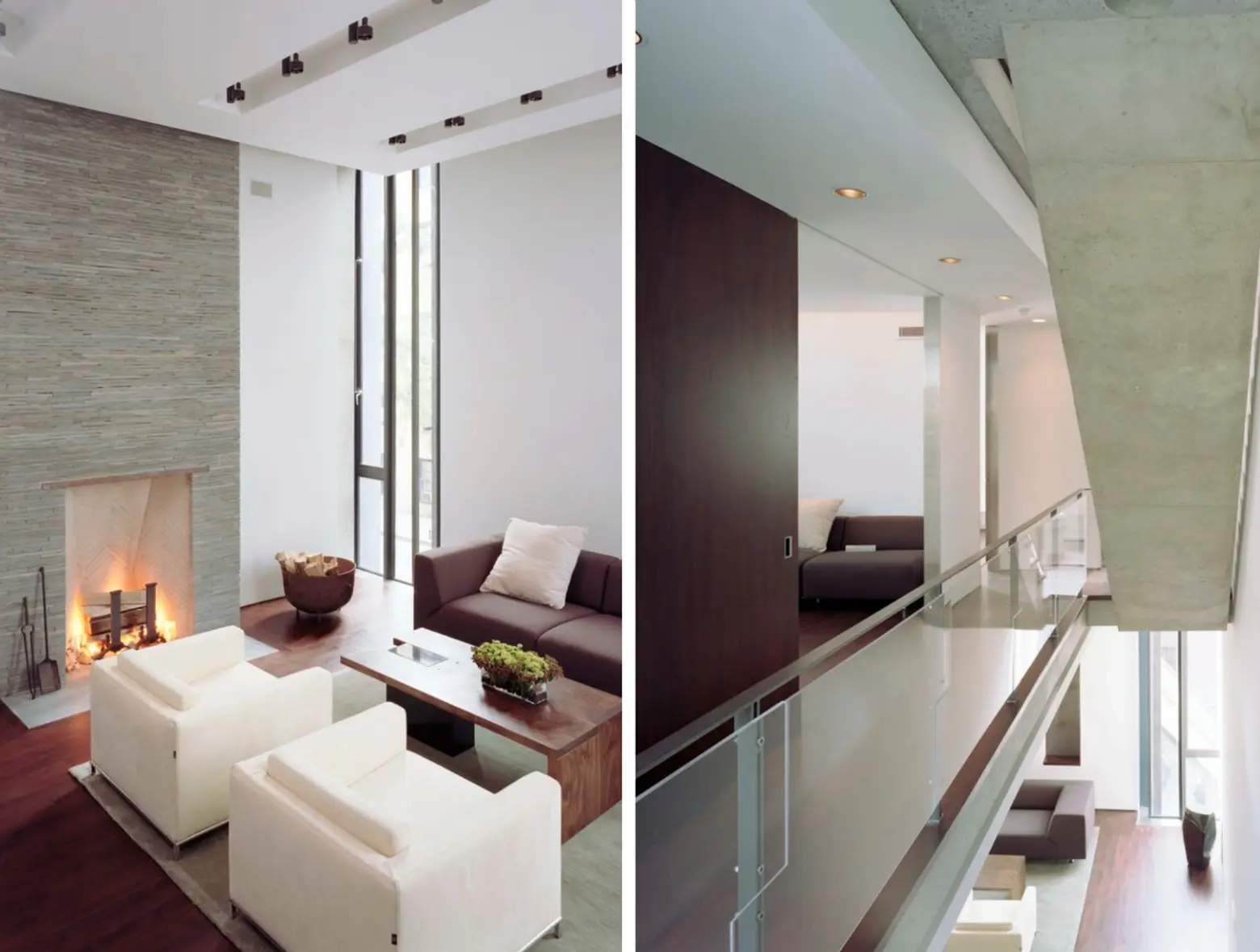 The Greenwich Street Townhouse was the first ground-up building by Matthew Baird, who previously worked in the offices of Mitchell Giurgola, Richard Meier, and Tod Williams Billie Tsien Architects before starting his own firm. He considers his designs "investigations into the unique material language of each project, tempered by a sensitivity to economic and environmental concerns." The investigation on Greenwich Street yielded a never-before-seen building, mixing the character of two historic neighborhoods–not too shabby for a first go!
See more of Matthew Baird Architecture's work here.
Images courtesy Matthew Baird Architecture