Luxury Hudson Square Loft with Multiple Decks Asks $11 Million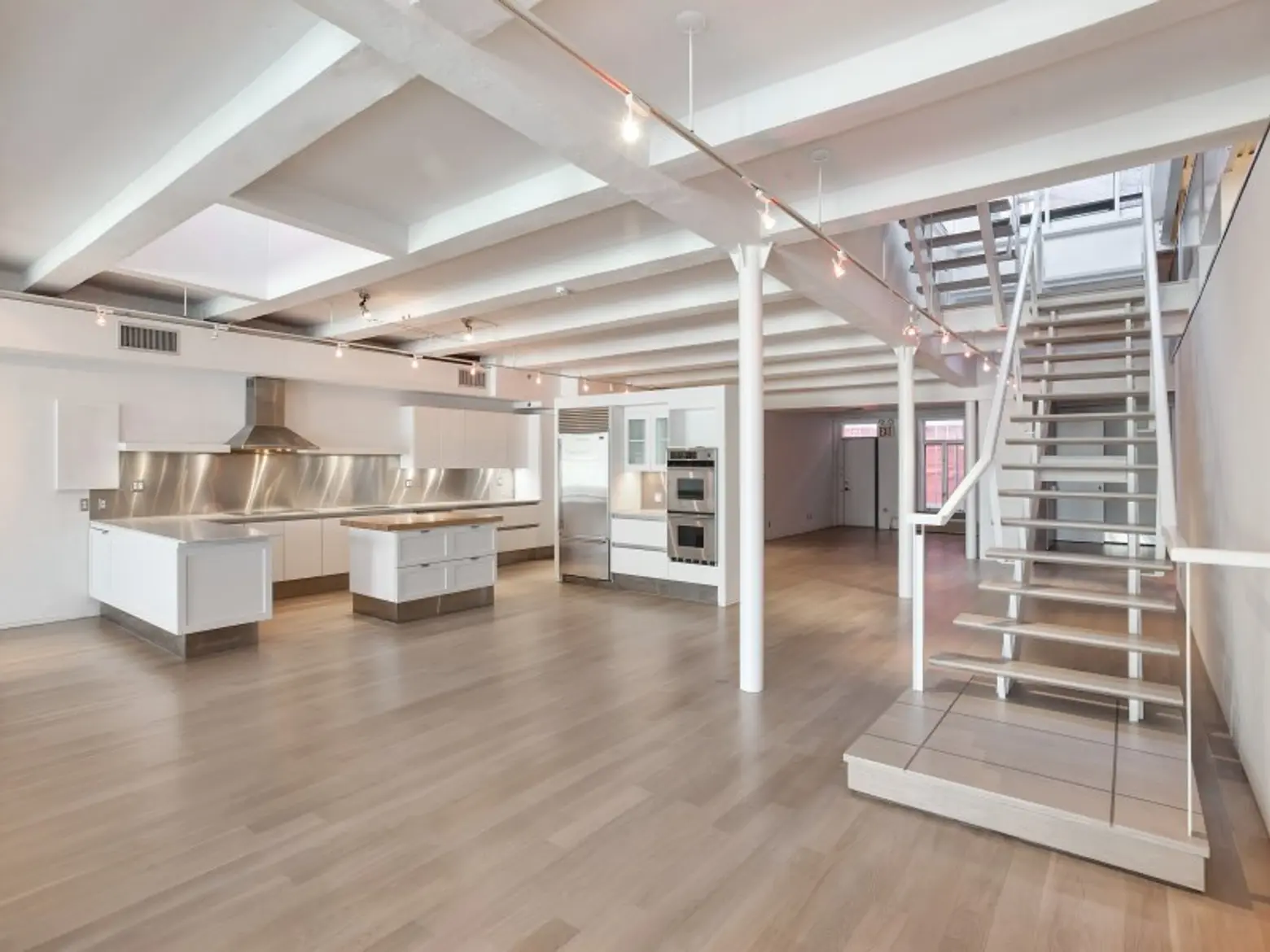 It's hard to believe this customizable penthouse at 481 Greenwich Street has been having a rough time on the market since January 2013. The striking duplex, asking $10.75 million, is the definition of luxury loft living in one of downtown Manhattan's hottest new neighborhoods, no less. There are quite a few details that set this loft apart from the rest, but we'll start with the sheer enormity of its size. We're talking 4,500 square feet of interior space and an additional 3,000 square feet of multi-level rooftop terrace. Add to that floor-to ceiling windows and Hudson River views and you just might find yourself experiencing love at first sight.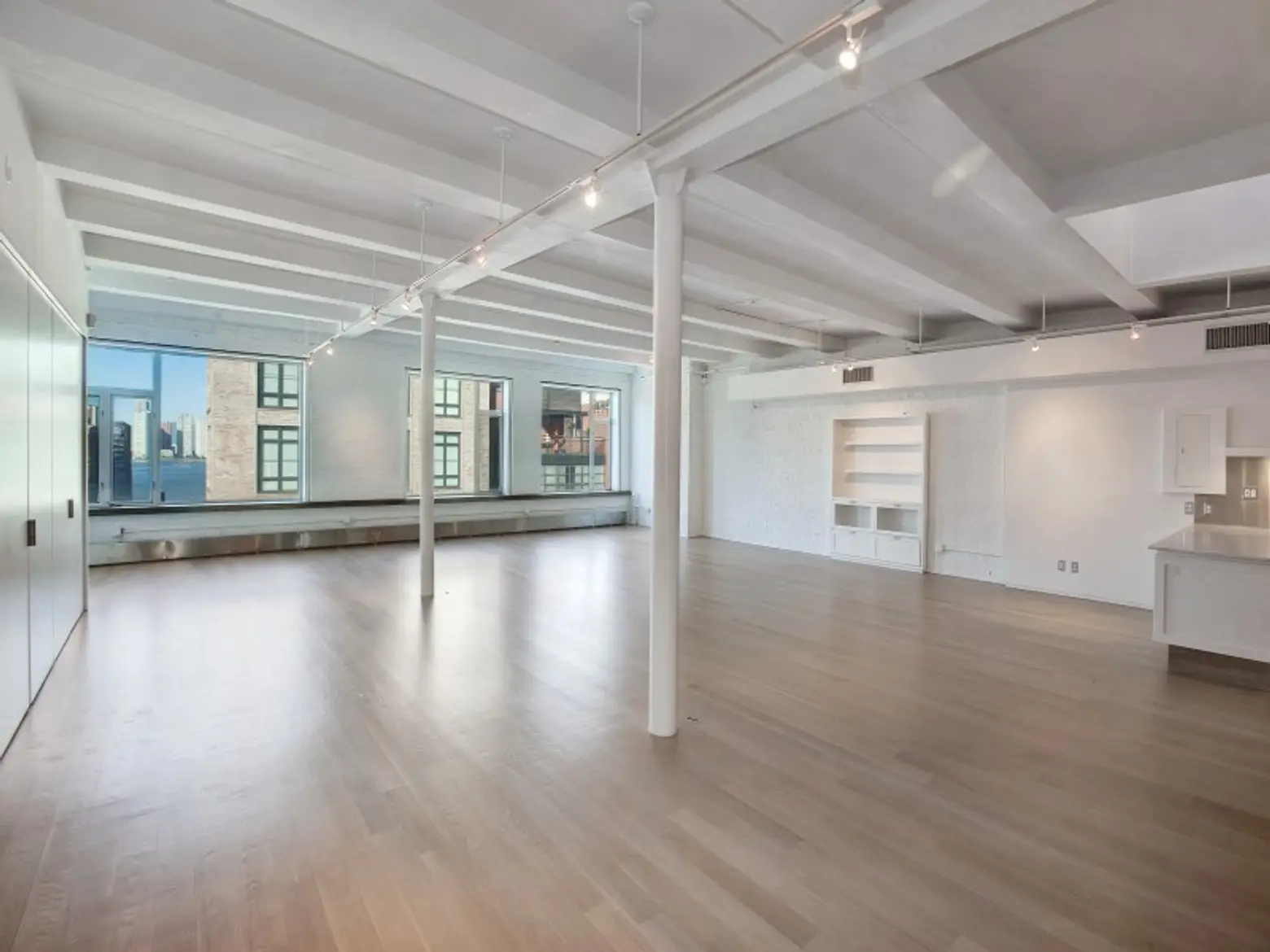 Enter from a private elevator to an expansive living/dining room space with 11.5-foot beamed ceilings and original steel columns. Throughout the recently refurbished penthouse are newly refinished floors that have been treated to appear bleached, then coated with a matte finish. The lower level also has an open, skylit, top-of-the-line chef's kitchen, and enough space for three bedrooms.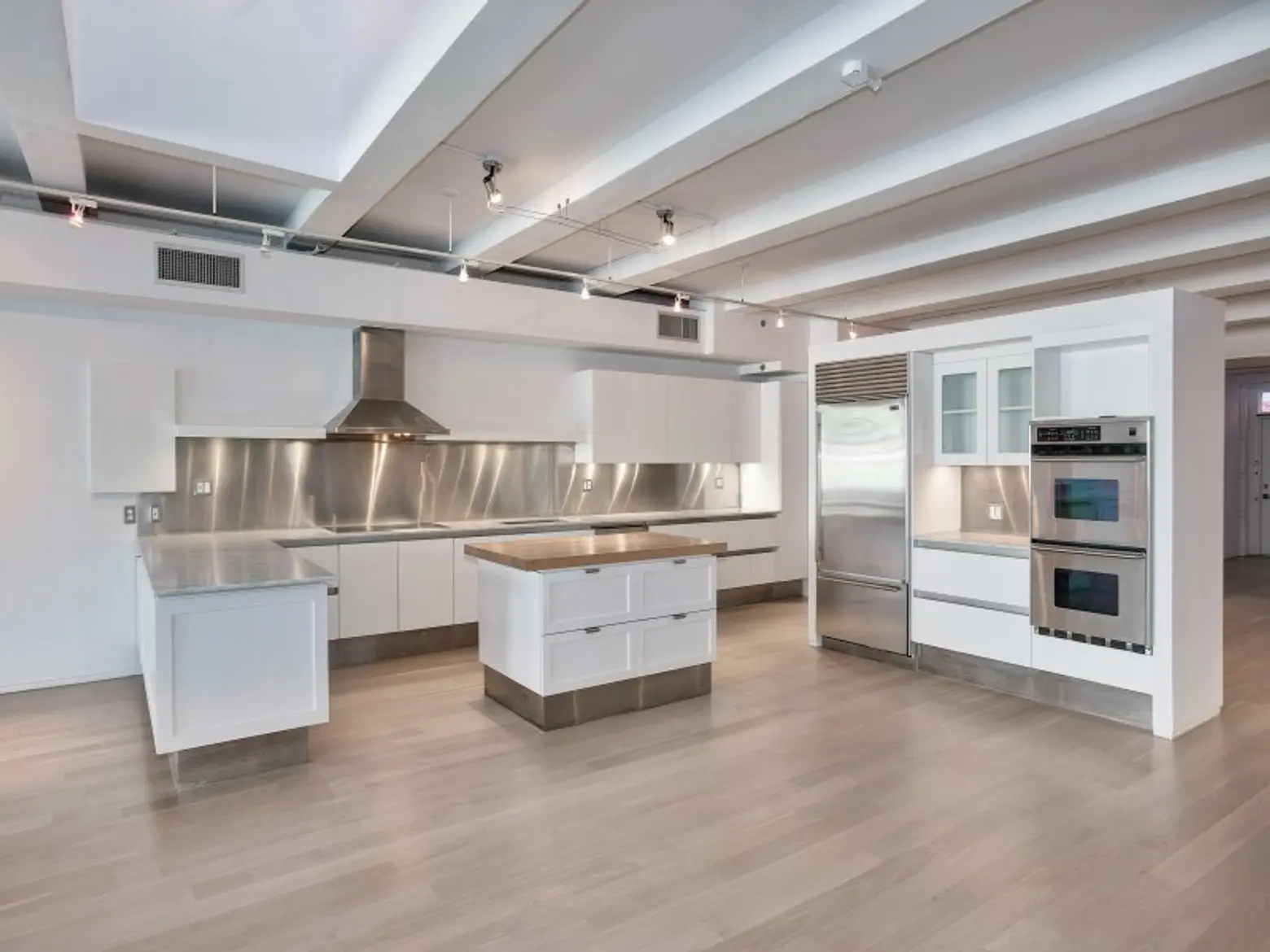 Head up the cantilevered solid oak and steel staircase to enter directly into the master suite, which features an en suite bath, a large dressing room, a private elevator, and access to a private east-facing terrace and the main west-facing terrace. If your first concern is lack of privacy from the staircase entry, you'll be happy to know that a proposed alternate layout closes the master off from the stairs and divides the space to add a sitting room and wet bar.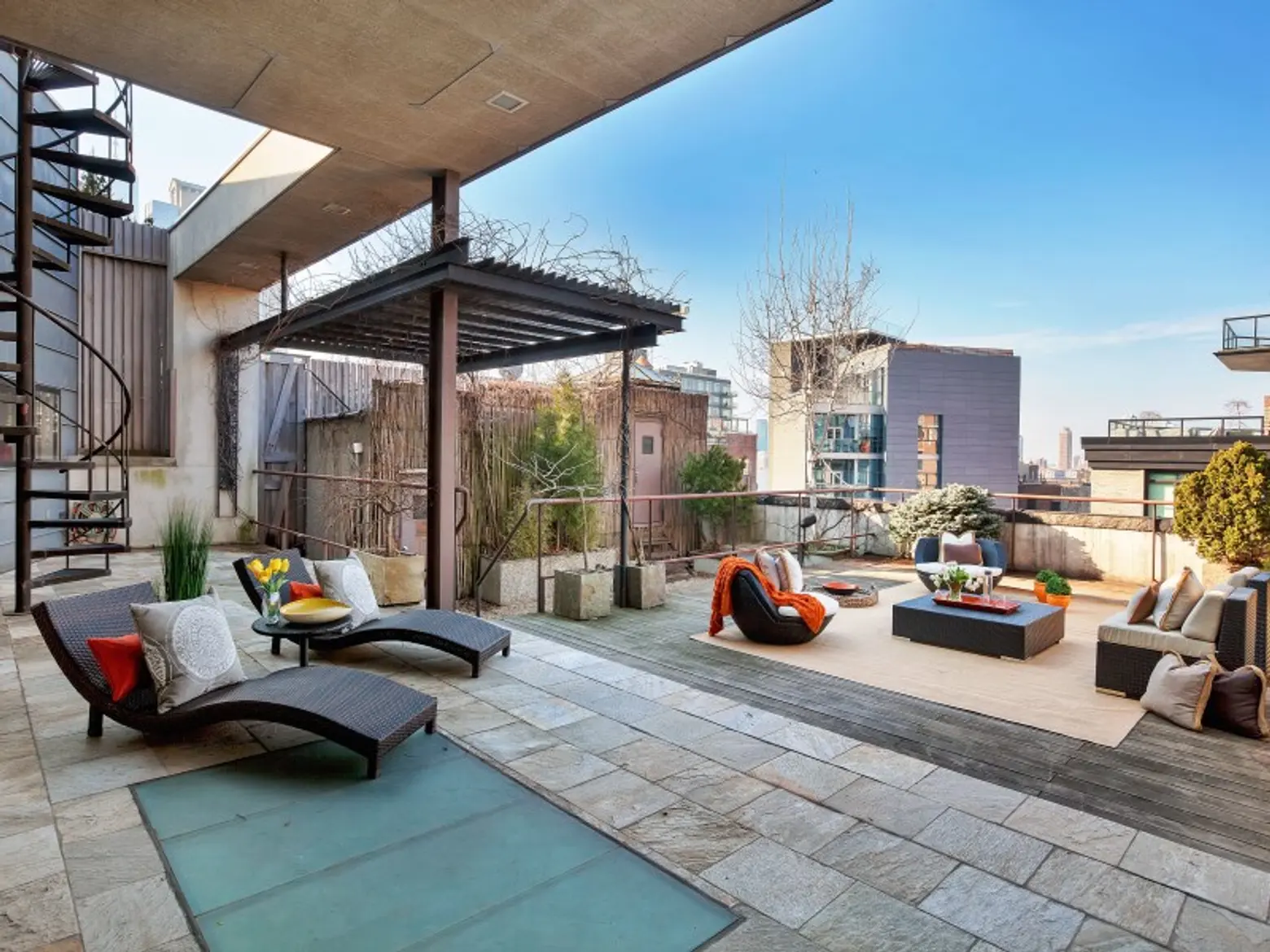 The spectacular terrace is sure to solidify this penthouse as a favorite destination for friends and family. The outdoor space is divided into multiple entertaining areas, and boasts top quality materials such as ipe decking, granite sandstone, and a sumptuous hot tub. A spiral staircase leads to the second level, which features more space for mingling with friends while enjoying sunset, river, and city views.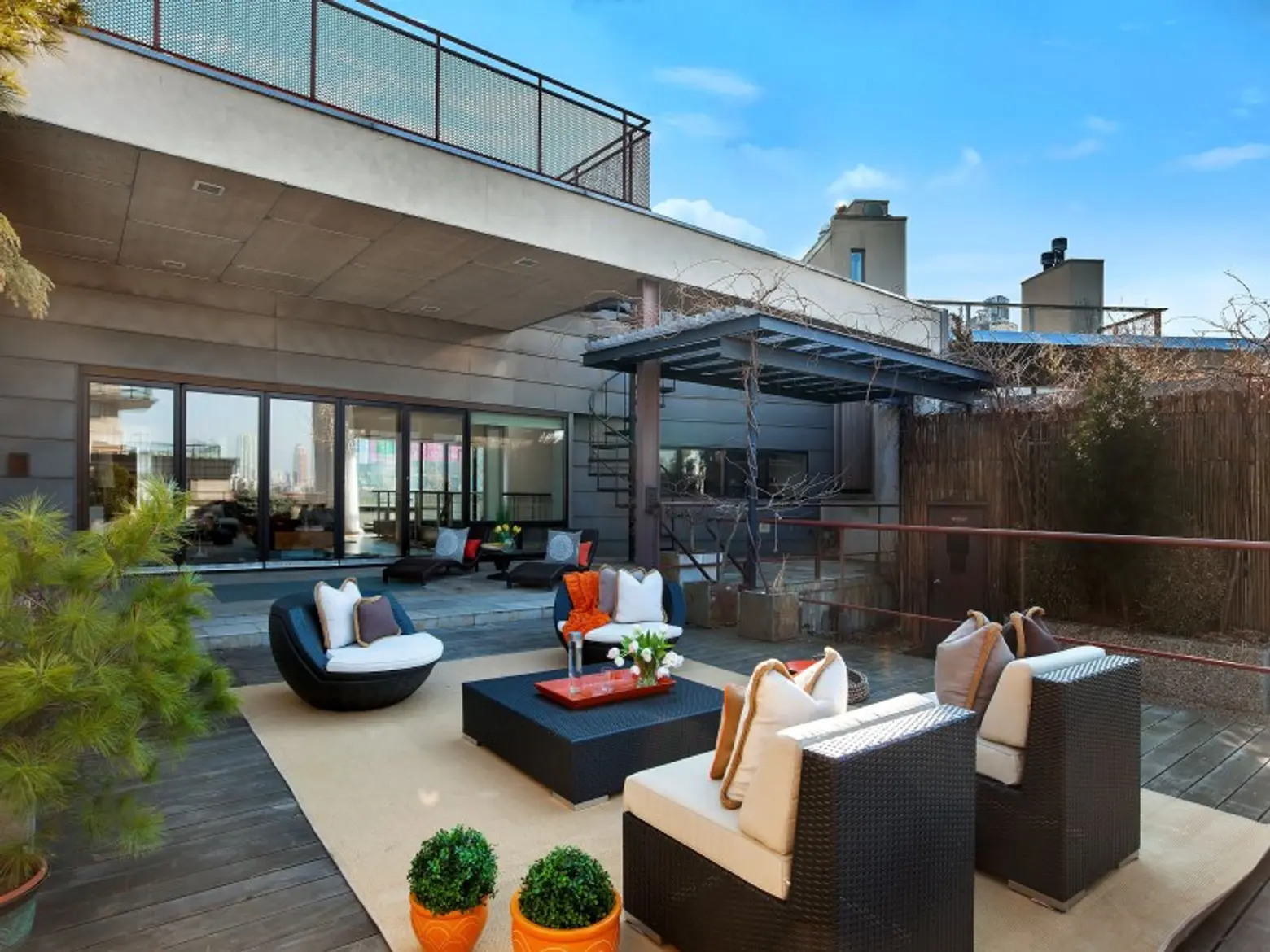 481 Greenwich Street is located in the increasingly popular Hudson Square neighborhood, which has become quite the hot spot for young creatives, thanks in part to the development of Hudson River Park. Recent rezoning has attracted new residential buildings to the area, along with trendy nightclubs, restaurants, and shops.
[Listing: 481 Greenwich Street #PHB by Jeremy V. Stein, Robin Stein, and Jennifer Lanza of Sotheby's Homes]
[via CityRealty]
Photos courtesy of Sotheby's Homes