Louise Bourgeois' son gifts $4M West Village townhouse to Native American tribe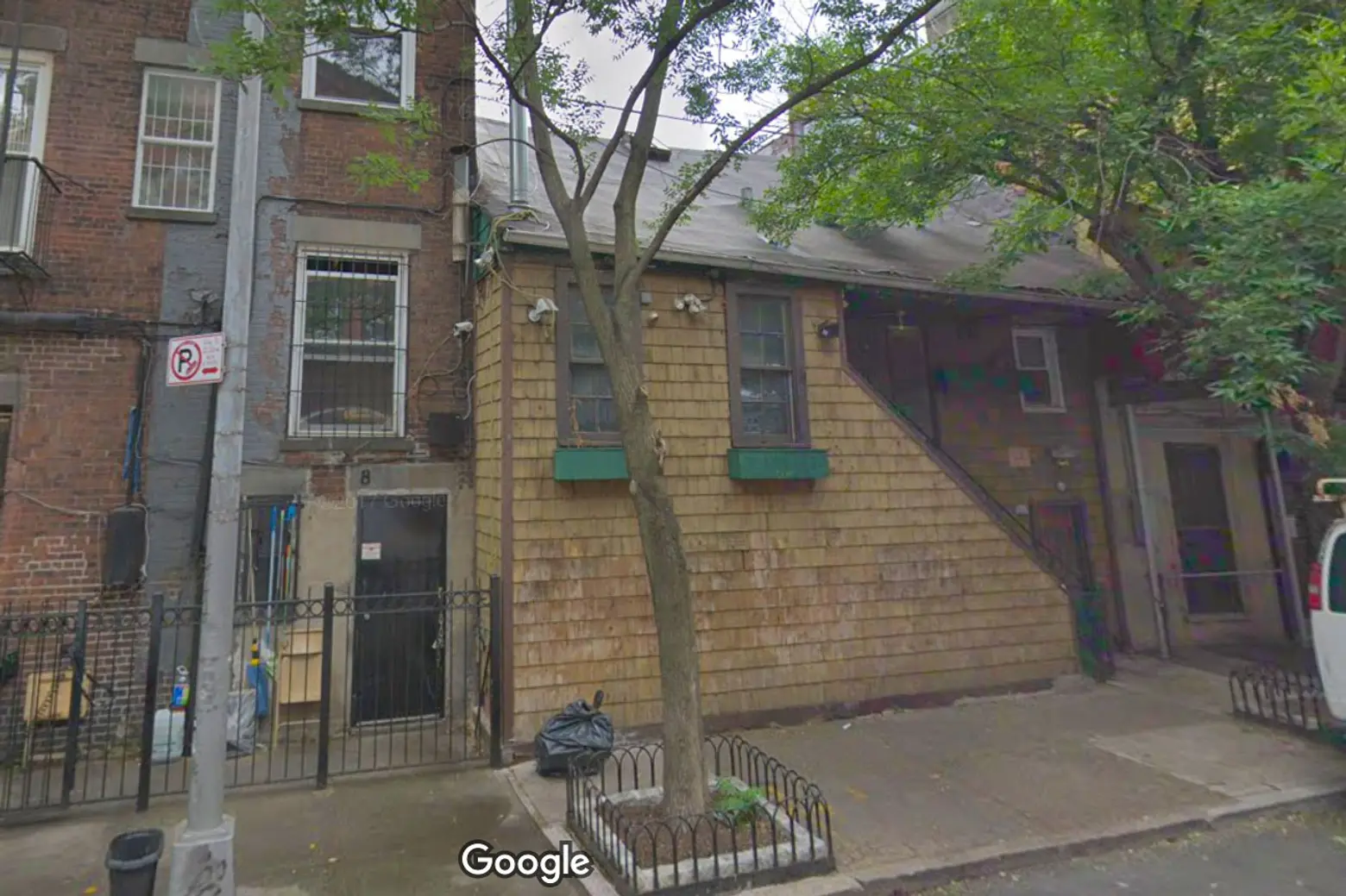 6 Weekawken Street in 2017; Map data © 2019 Google
Jean-Louis Goldwater Bourgeois, son of the celebrated sculptor Louise Bourgeois, is transferring the deed for his $4 million West Village townhouse to a non-profit organization run by the Lenape tribe, who were among the original Manhattanites. The 76-year-old architectural historian and activist told the New York Post, "This building is the trophy from major theft." Bourgeois explained his romance with the city and the fact that he feels guilty that he has profited from actions that have appalled him. "The right thing to do is to return it."
Bourgeois has owned the 1834 clapboard house at 6 Weehawken Street, part of the Weehawken Street Historic District since it was purchased for $2.2 million in 2006. He has had the idea of giving the land back to Native Americans since meeting Canadian Cree Indian Joseph Scabby Robe at an Occupy Wall Street protest.
According to the Post, Anthony Jay Van Dunk, a chief of the 5,000-member Ramapough Indians, part of the Lenape Nation, has the idea of the house becoming a patahmaniikan, or a prayer house. "The purpose is to get indigenous people in touch with their language, their tradition."
Bourgeois, who is an activist for Native American causes, just returned to the city after spending time in North Dakota protesting the proposed pipeline near the Sioux Standing Rock Indian Reservation.
RELATED: