Live-Work Loft in SoHo is a Museum for Luxury Living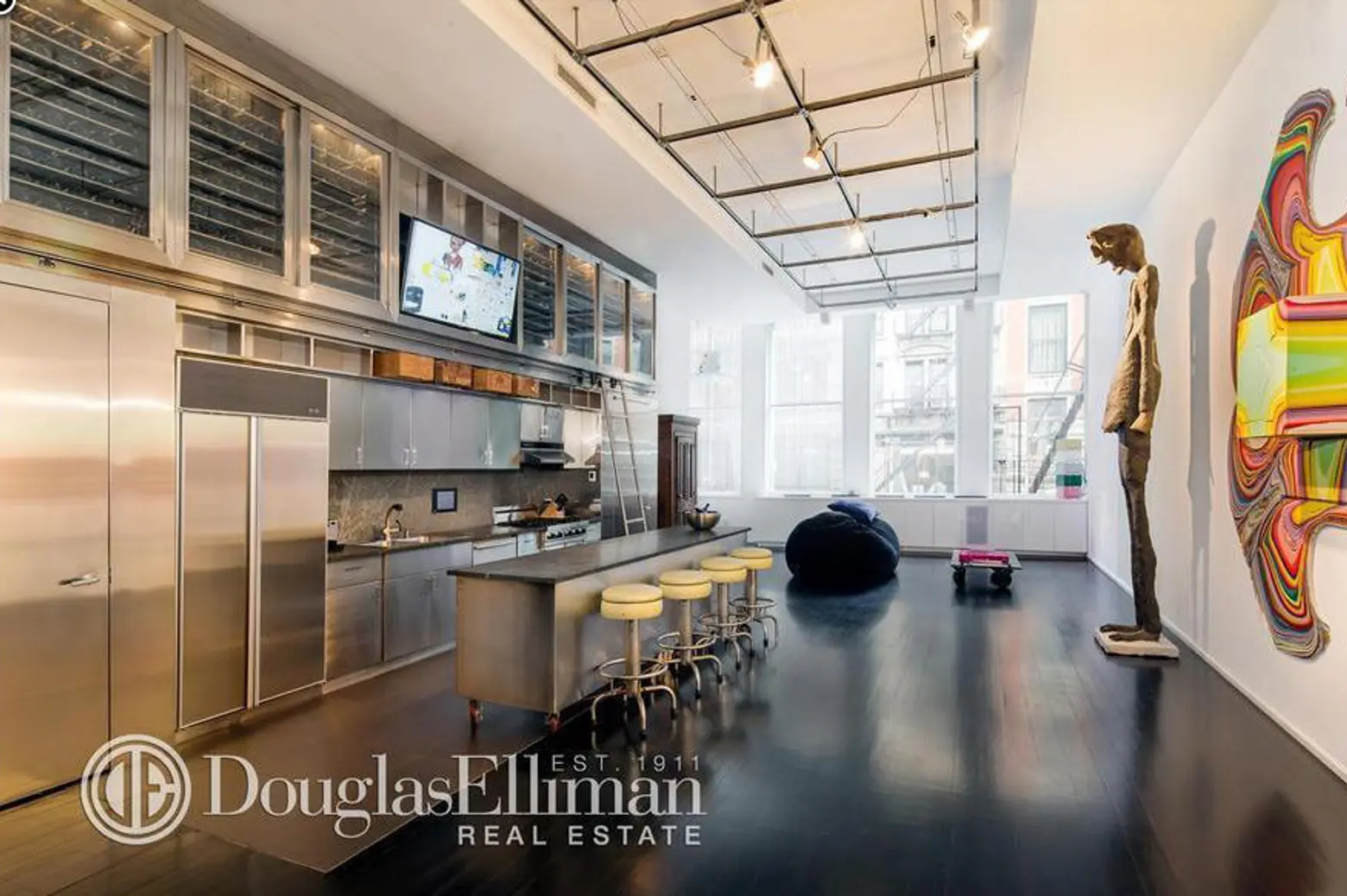 This live-work loft, currently home to a prominent art dealer and his a notably impressive art collection, was recently put on the market for $6.5 million. Located in the heart of SoHo at 84 Mercer Street, this galley-style home occupies a full floor that was gutted and rebuilt with the help of loft architect Todd Ernst. The building was first constructed in 1884, and in 1978 was declared a National Historic Landmark. The cast-iron structure features massive windows, 16′ ceilings, a private elevator, and a definitively cool interior style.
The dining room is beautifully furnished with a sleek, black, chrome-like table and large ornate chairs sure to make any meal a special occasion. Gallery-style lighting illuminates the loft's open floor plan making the whole space feel almost like a museum (but a museum you'd want to live in).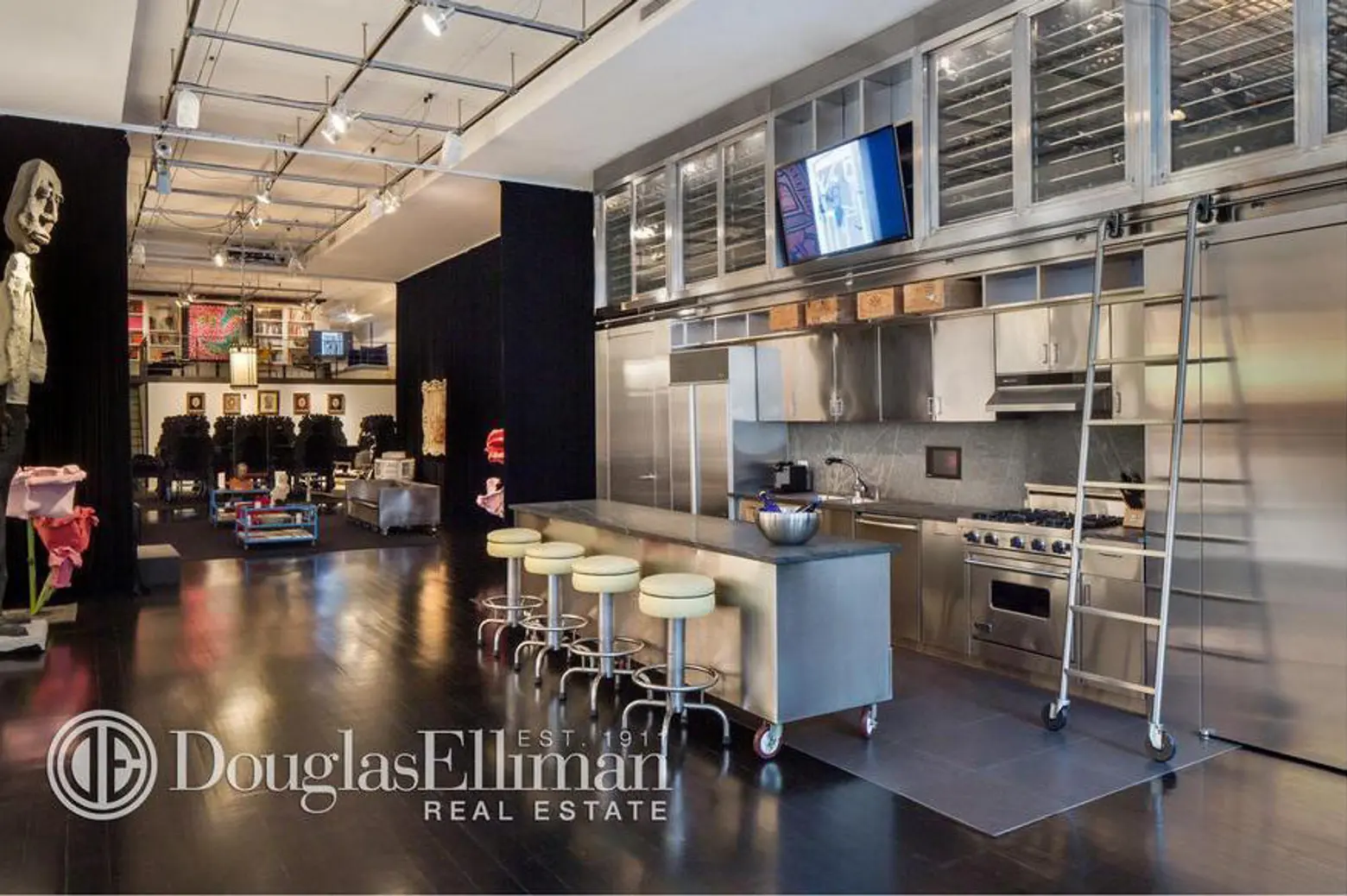 The stunning custom-designed kitchen features stainless steel cabinetry and appliances, plus wine storage able to house up to 600 bottles of wine. Vintage-looking stools accent a mobile island in the center of the space and dark wood floors give it a gothic yet modern feel.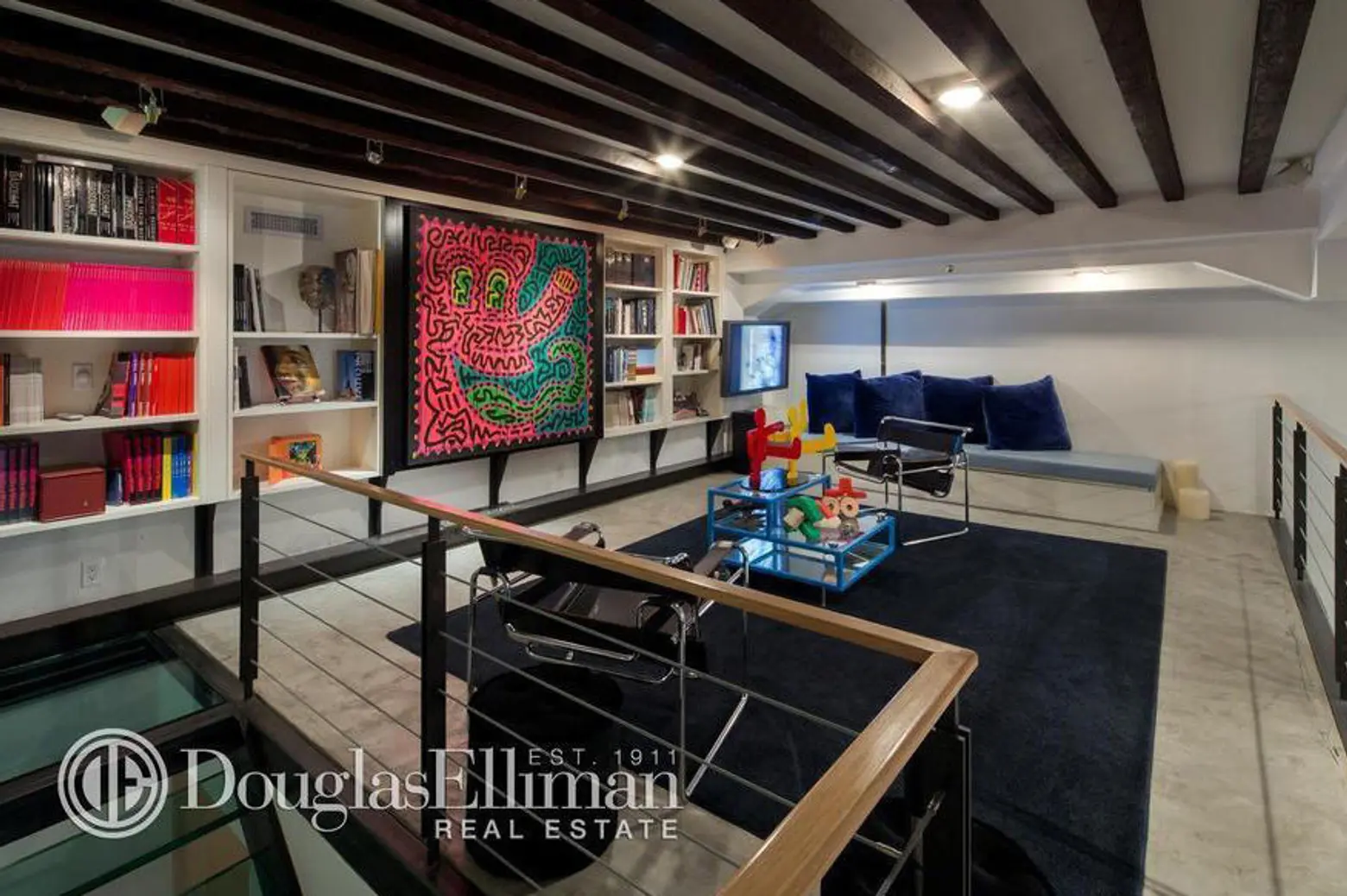 The upstairs lofted space features built-in book shelves and dark wood beams that run across the ceiling of the space. The steel supporting the upstairs structure is accented with a light wooden hand railing and cement flooring.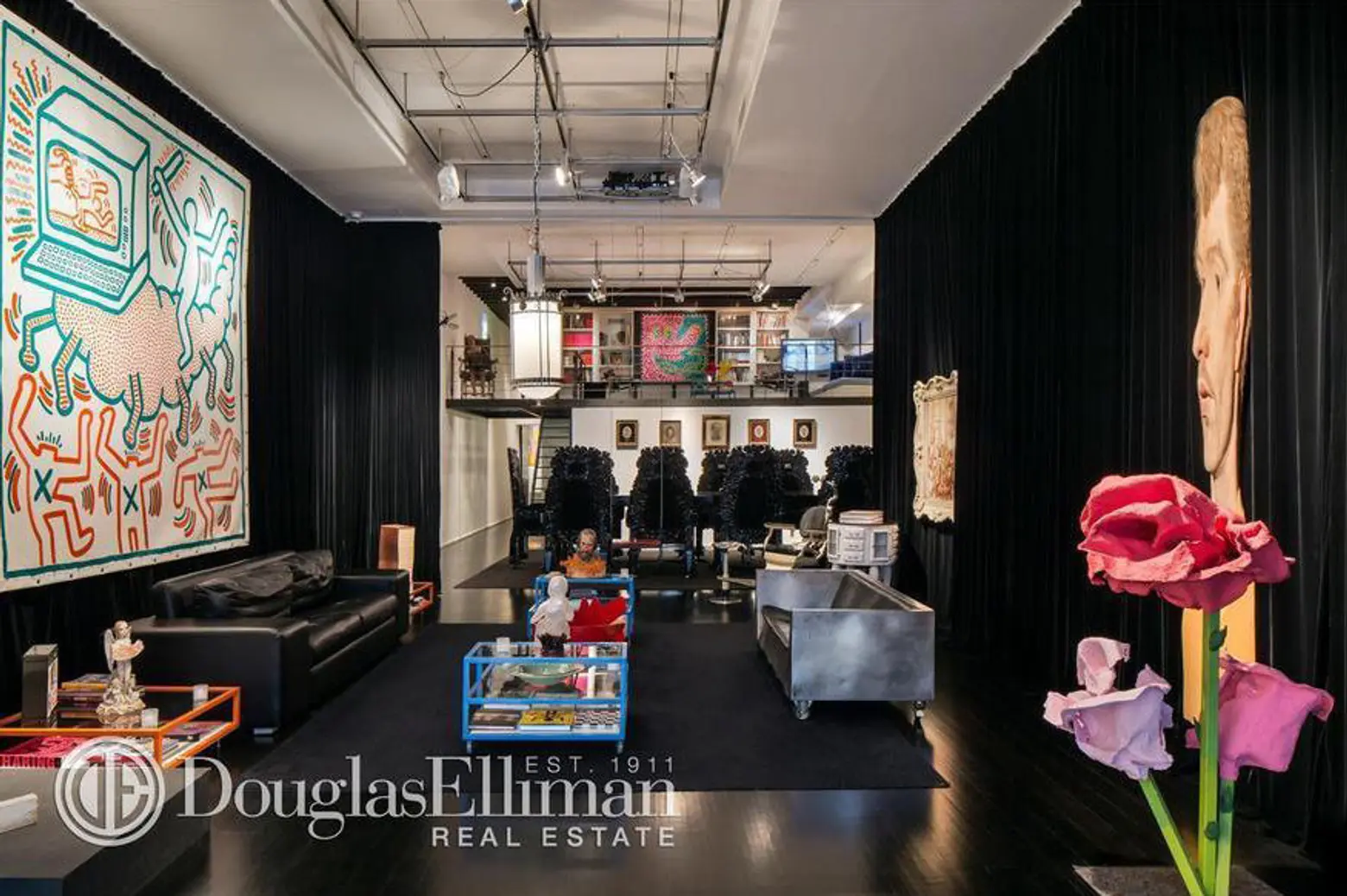 The luxury renovation also included the seamless installation of cutting edge technology that's virtually invisible amongst the home's more aesthetically interesting details.  Included in these amenities is a customized Audio Visual Crestron Technology System that controls everything from the temperature, lighting, media, shades and curtains all with the touch of a button from your iPhone or iPad.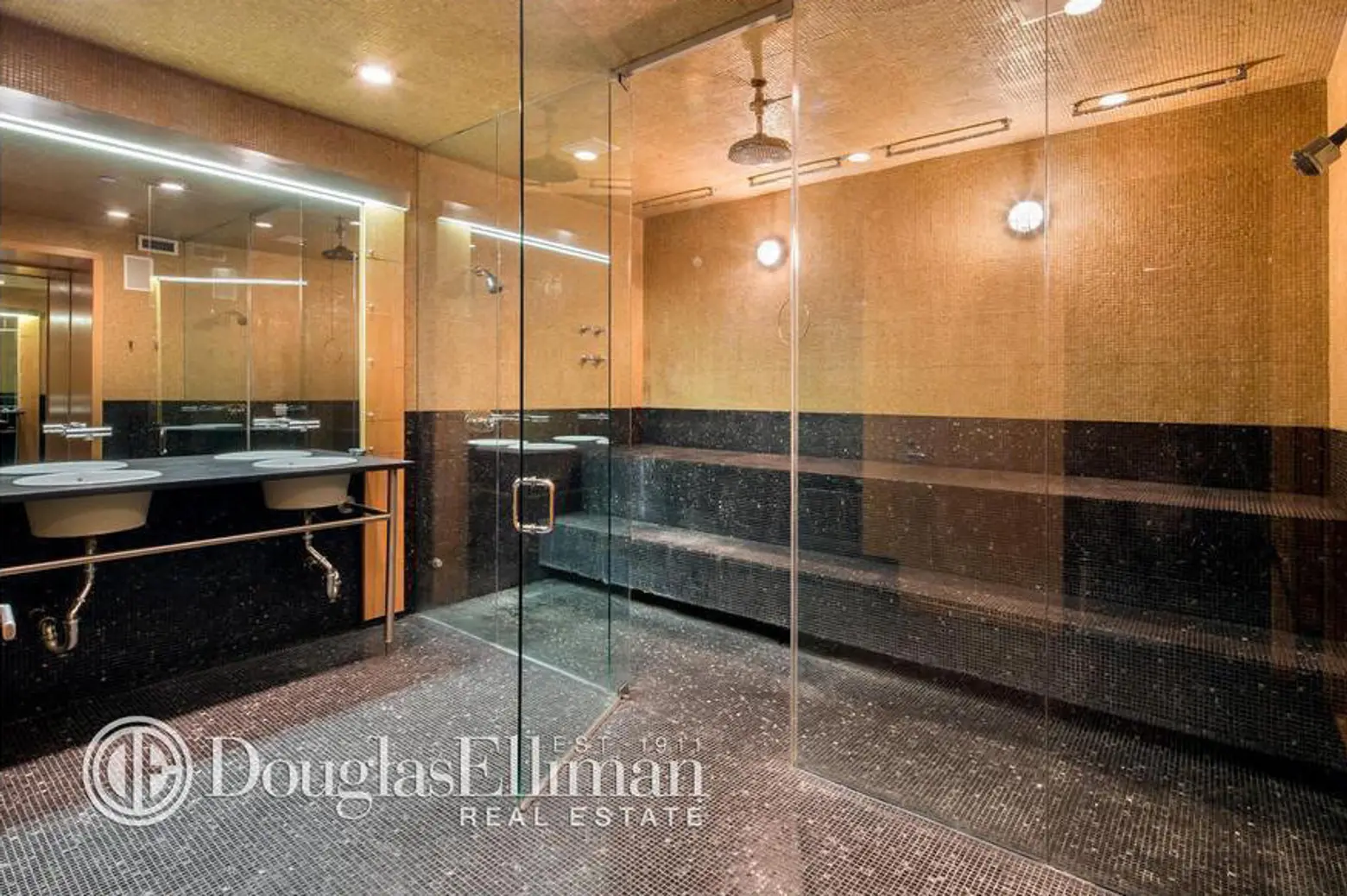 The master suite includes ten (that's right ten) custom designed closets and a large video screen. The lavish master-bath has an oversized steam room, spa-tub and private laboratory with a personal built-in library.
From the curtains to the toilet, everything in this loft spells luxury. When the owner moves out the walls will no longer be adorned with famous art work, the unit itself stands as it's very own work of art.
[Listing: 84 Mercer Street Floor 2 by Monica Luque of Douglas Elliman]
[via CityRealty]