Lang Architecture Updates a Carroll Gardens Brownstone With a Two-Story Wall of Windows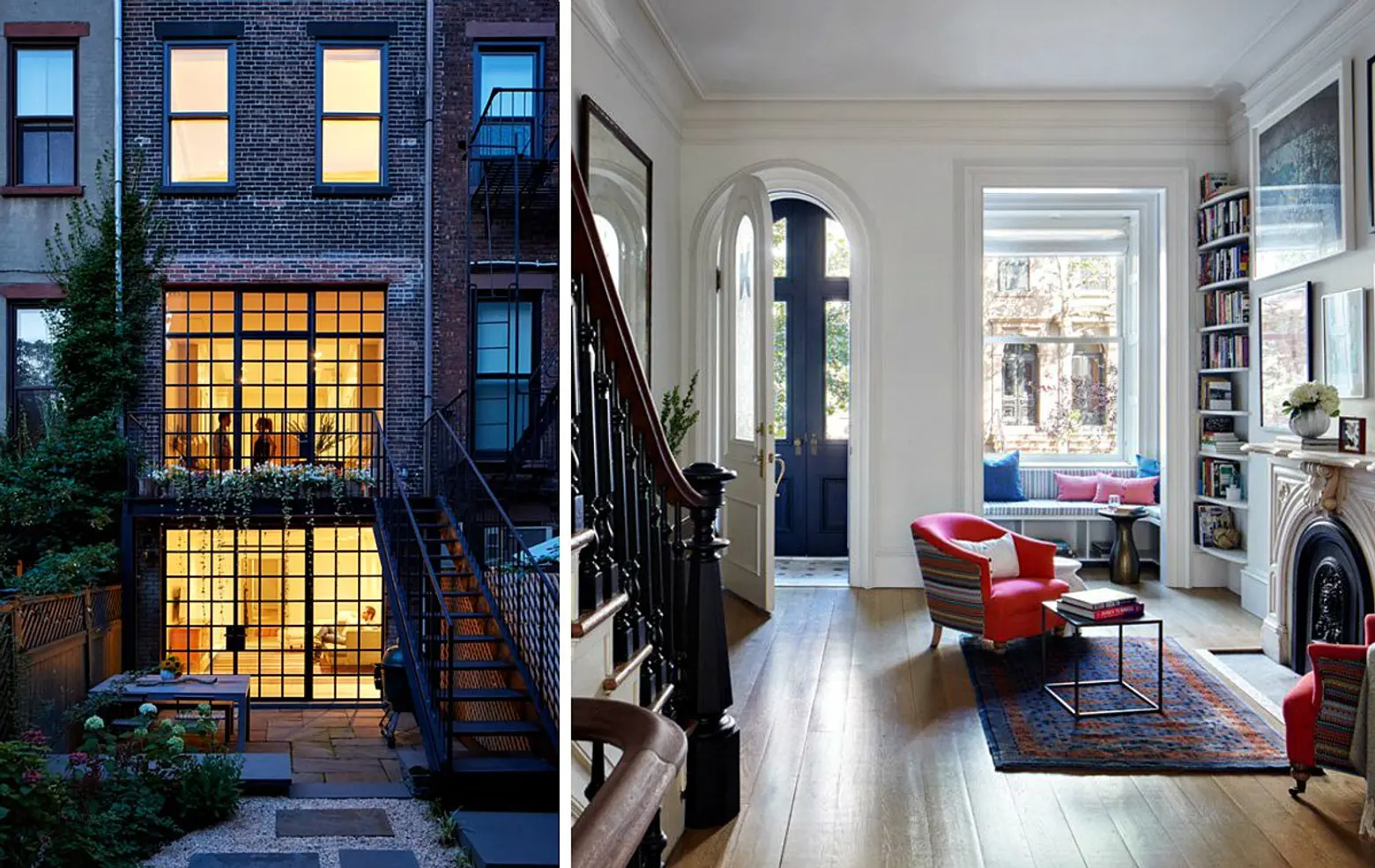 Prior to renovation, this Carroll Gardens brownstone came complete with tattered wall-to-wall carpeting and three separate apartment units. Plus, it was just 14 feet wide. The arduous task of transforming the four-story Italianate home into an attractive one-family residence was awarded to Drew Lang of Lang Architecture (the same firm responsible for Hudson Woods, the Catskills eco-community). When first approached, Lang's clients said they wanted to restore the historic elements of the house, but also make it feel airy, light, and modern.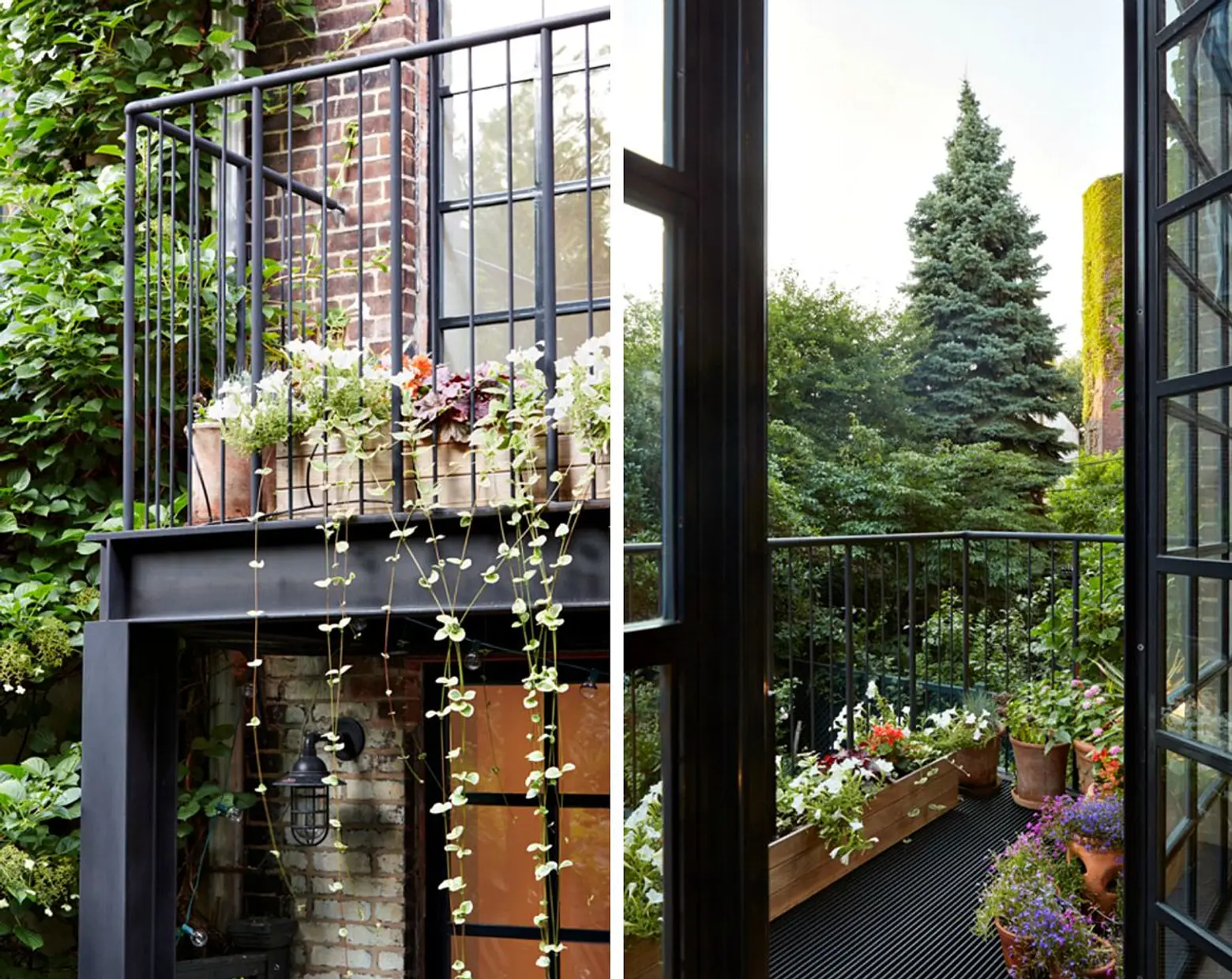 Lang removed two giant holes of masonry in the back of the house, and added a two-story wall of steel-framed windows. The team engaged in a rigorous design study in order to identify the perfect dimensions for the windows panes (12 1/2 square inches is what they came up with). Lang explained to Remodelista: "Proportion is subtle, but it's everything. When spaces and primary elements within spaces, such as our window wall, are well proportioned, you feel comfortable, calm, and grounded, and can move your eyes with ease within the space." The second-floor balcony has a steel stair that connects this level with the garden.
The front of the parlor floor features an open living room centered around a custom window seat and the original marble fireplace. Here, the architects removed the wall around the stairs and added built-in shelving and moldings, which makes the room feel much wider than its narrow footprint.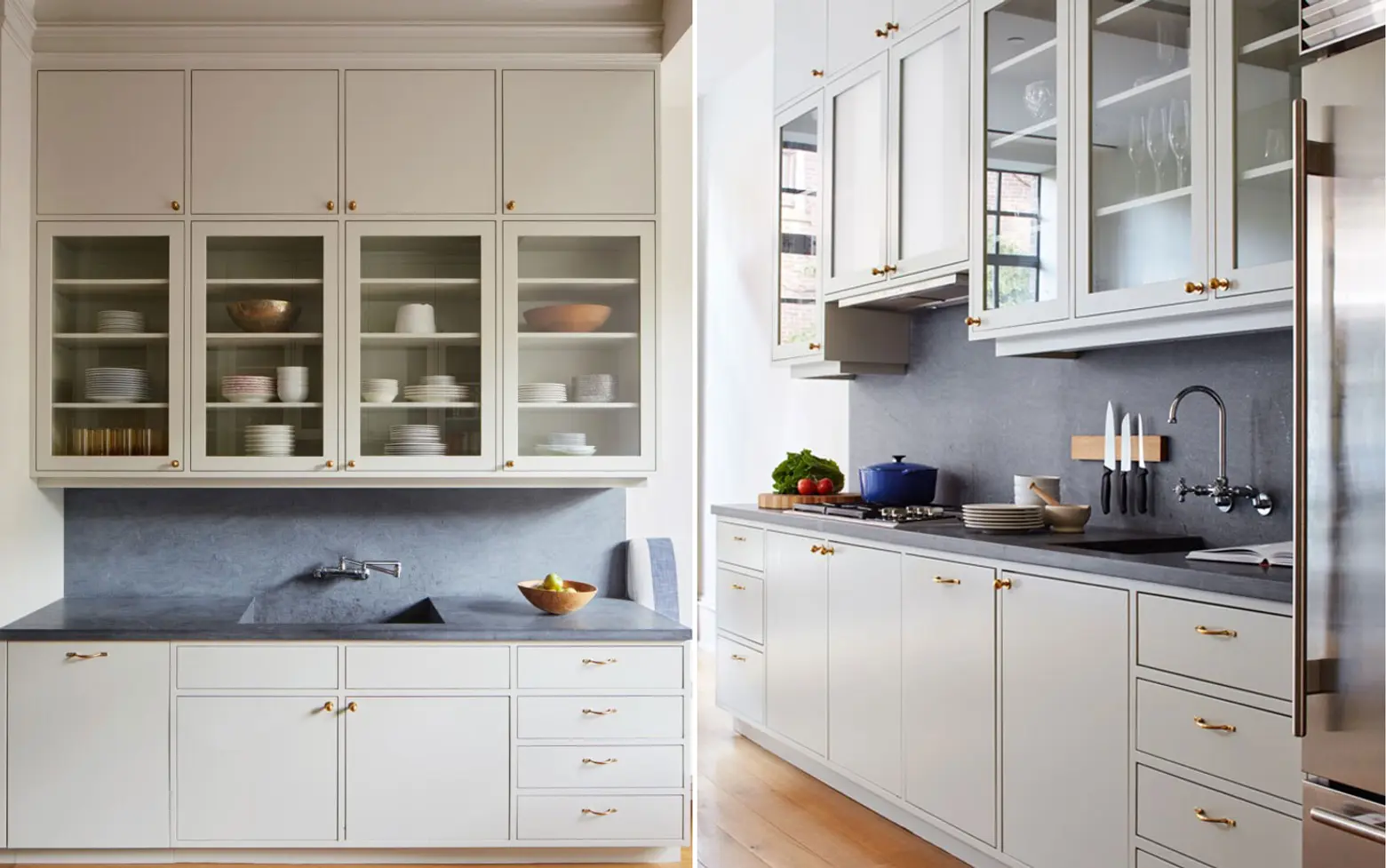 The kitchen features two separate cabinet banks each complete with large sinks and expansive smooth counters made from smoky gray sandstone
A gorgeous pine wood period staircase was fully restored, and the spiraling architecture leads up to the bedroom floors.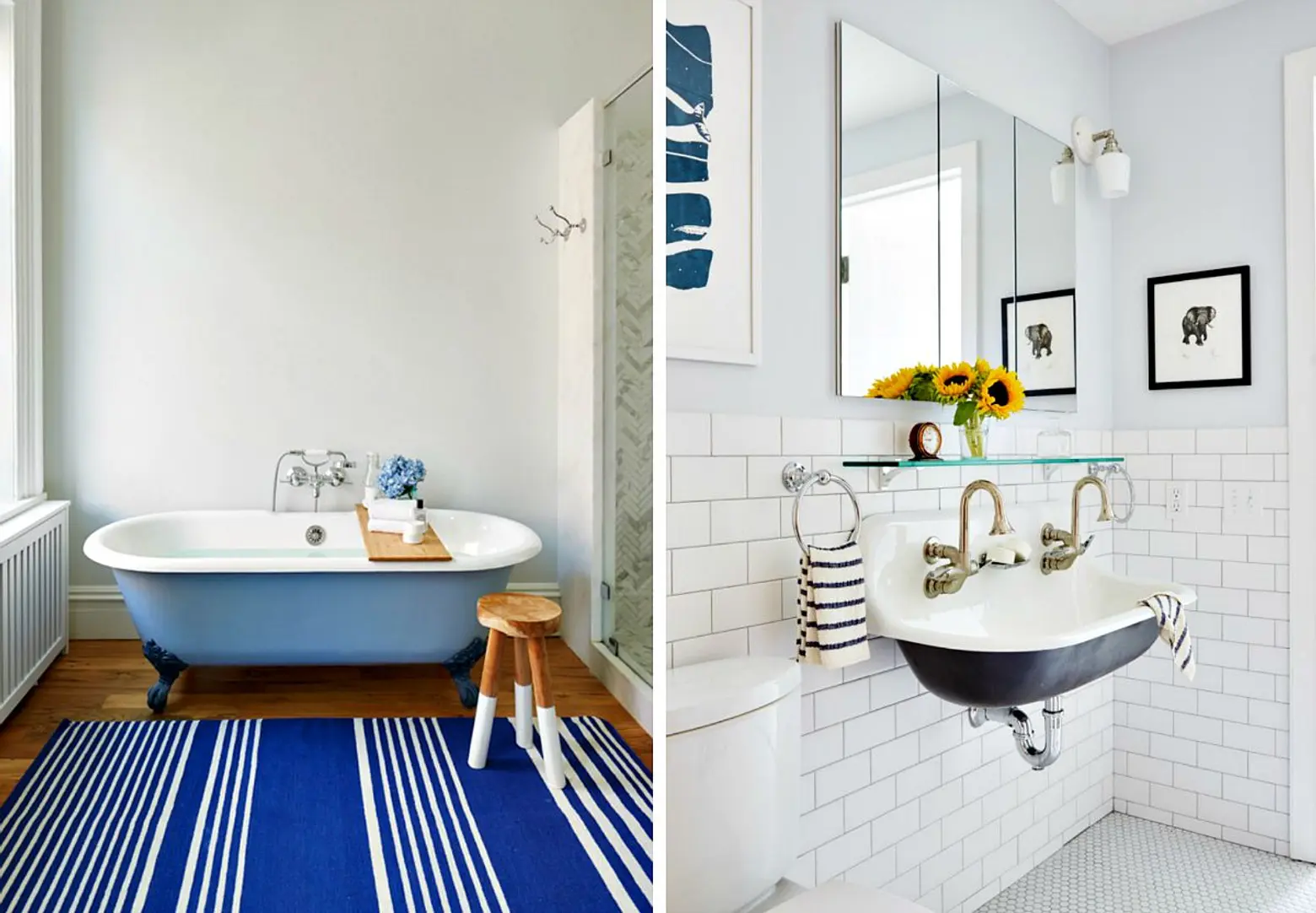 The master bedroom overlooks the street and includes a spacious dressing room and bathroom suite at the rear.
For more details of the project, including behind-the-scenes construction photos, click here. And to view all of Lang Architecture's projects, visit their website.
RELATED:
Photography by Ty Cole for Lang Architecture