Landmarks Greenlights BKSK Architects' Glass Topper for the Pastis Building – Locals Not Happy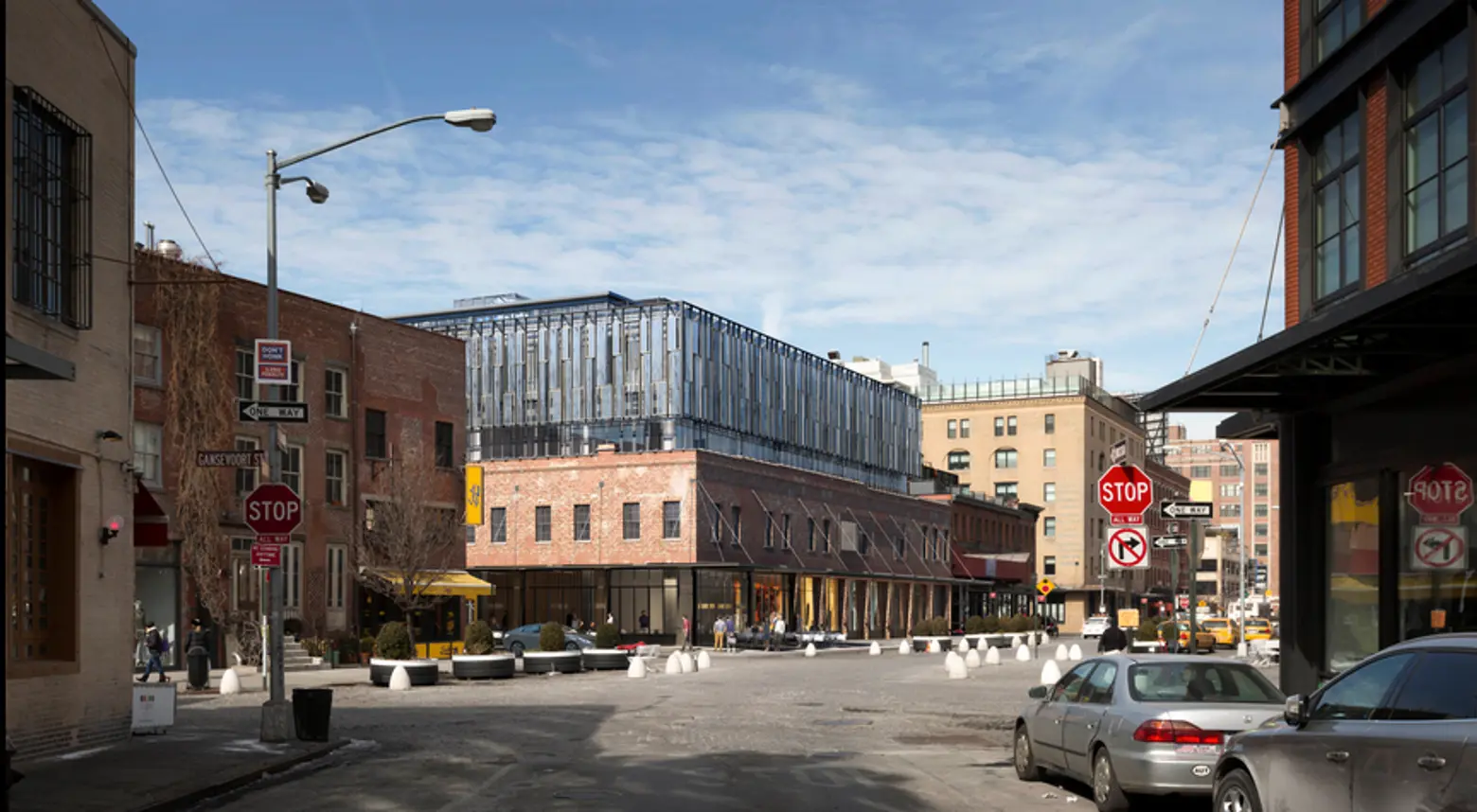 What's a little more glass and metal in a town overrun by supertalls, right? After getting shot down by the Landmarks Preservation Commission (LPC) for their design of a two-story, mixed-use glass crown to top the Pastis Building in the Meatpacking District, BKSK Architects went back to the drawing board only to emerge with a new idea that's won the LPC's blessing. Set to top the low-rise brick building at 9–19 9th Avenue, the redesign is a somewhat more subdued iteration that uses the same materials and form, but with much less glass.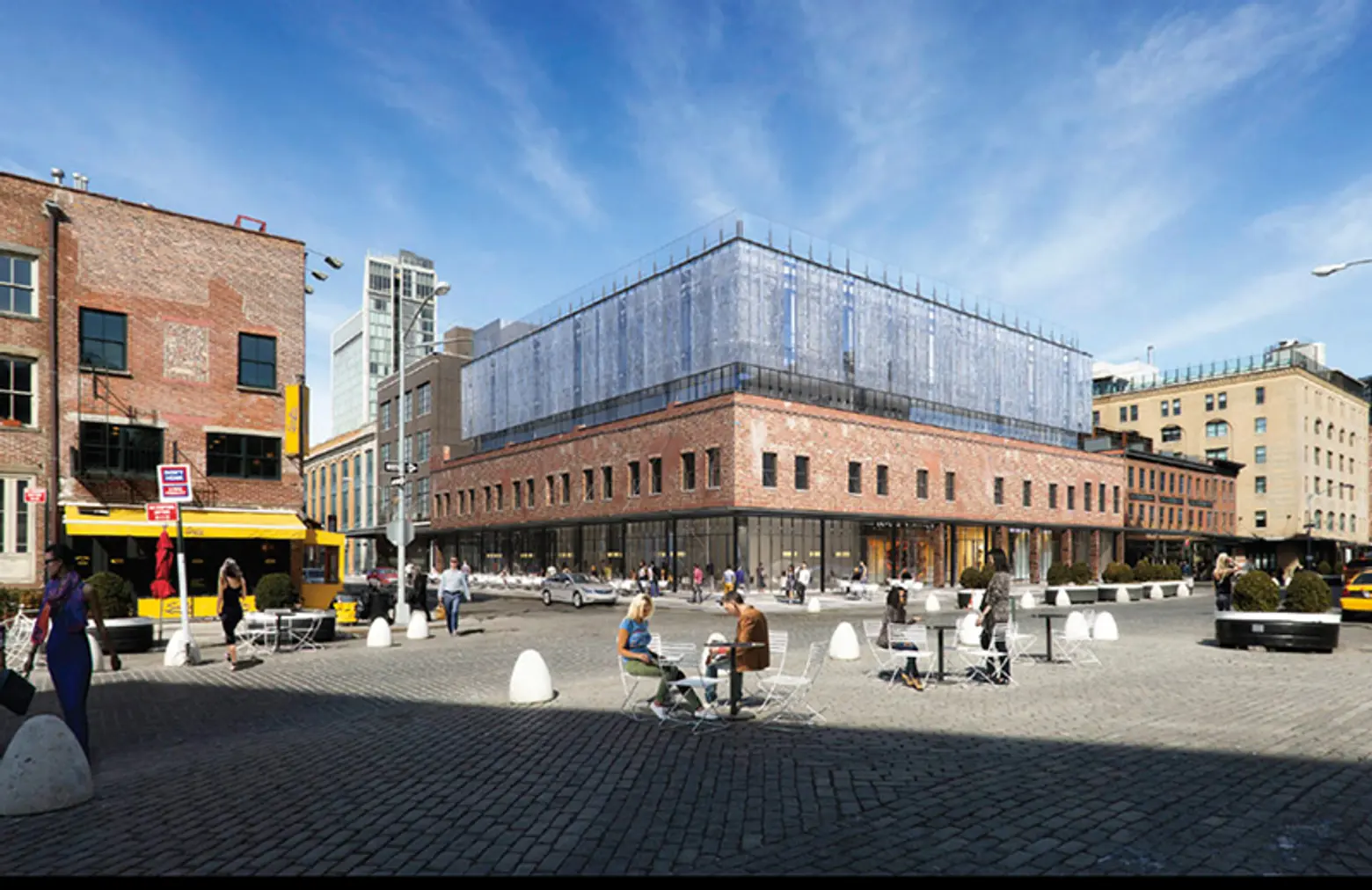 Rendering of the original design
The original was dubbed by locals as "garish" and "feeble at best" with others pointing out that it was in total disconnect with the local vernacular with all of its glass — particularly in the context of the historic Gansevoort Plaza where it will be sited. In response, the architects scaled back on the glass and placed metal at the forefront of the design to help better meld the extension with the local architecture.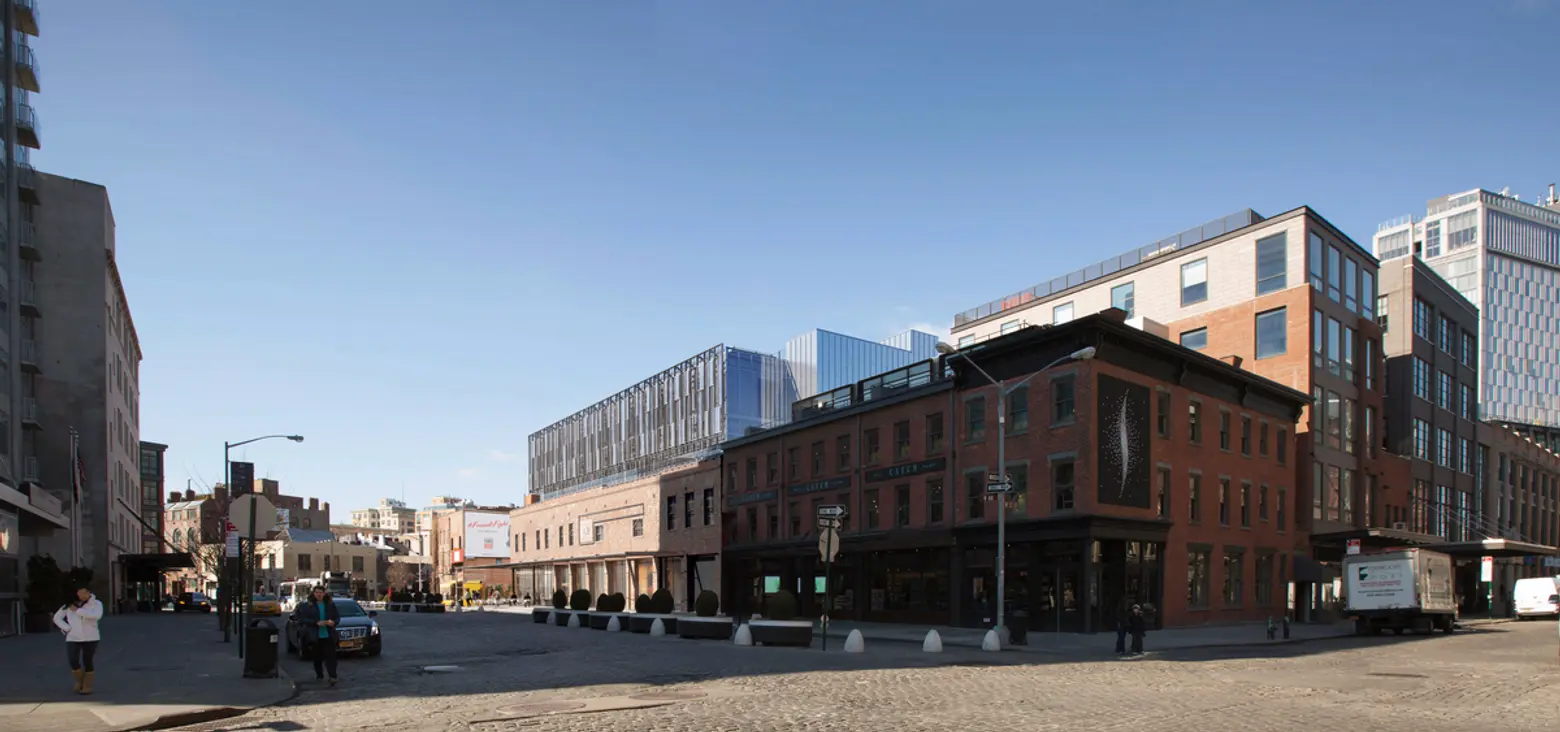 Rendering of the new design
Though the design has gotten the green light from the LPC this time around, residents are still unhappy. Andrew Berman, a NYC-based architect and the executive director of the Greenwich Village Society for Historic Preservation said in a statement:
"We are extremely disappointed with this vote, the last to take place under outgoing LPC Chair Tierney. Once more the Commission approved a design in direct contradiction to their own prior recommendations, in which they told the applicant to substantially change the design, and that it was too large (the size of the addition is relatively unchanged)."
What do you think of the new design? An improvement or still an eyesore?
[Via A/N Blog]
Images © BKSK Architects