Jennifer Connelly trades Tribeca co-op for $15M Brooklyn Heights townhouse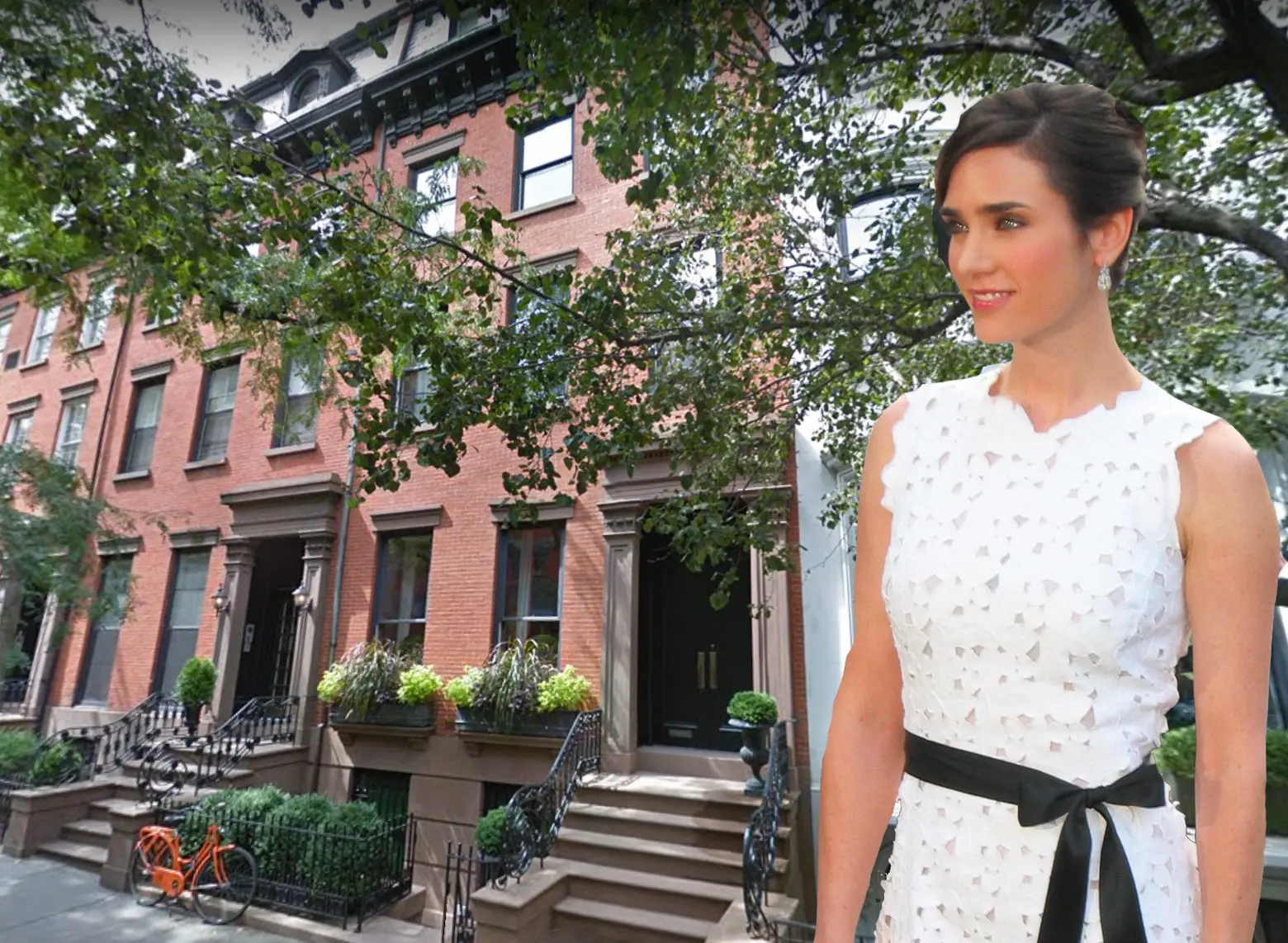 140 Columbia Heights via Google Earth; Photo of Jennifer Connelly via Wikimedia
Actors Jennifer Connelly and Paul Bettany are switching boroughs by selling their Tribeca co-op and picking up a Brooklyn Heights townhouse for $15.5 million. The sale represents one of the most expensive deals in Brooklyn ever, according to the Wall Street Journal. While the transaction was off-market, an old listing for the Brooklyn property at 140 Columbia Heights describes the 8,000-square-foot home as having views of the Statue of Liberty and the Lower Manhattan skyline. The sellers are Timothy Ingrassia, a Goldman Sachs executive, and his wife Stephanie, who serves as a vice chair on the Brooklyn Museum's board of trustees. The Ingrassias paid $10.75 million for the property in 2006.
Connelly and Bettany have also sold their Tribeca penthouse for roughly $9 million. The couple first picked up the pad at 288 West Street for just under $7 million in 2008. Constructed in 1890, the pre-war co-op building sits between Watts and Canal Streets and rises 8 stories. In addition to the Hudson River views, residents can enjoy include basement storage, a roof deck, elevator and fireplaces.
While the Hollywood duo have spent the last few years in Manhattan, this won't be their first time living in Brooklyn. The couple previously lived in a Park Slope limestone mansion near Prospect Park, purchasing the sprawling townhouse in 2003 for $3.7 million. The residence at 17 Prospect Park West was last sold for over $12 million, a neighborhood record at the time.
[Via WSJ]
RELATED: