Jeffrey Epstein's Upper East Side mansion lists for $88M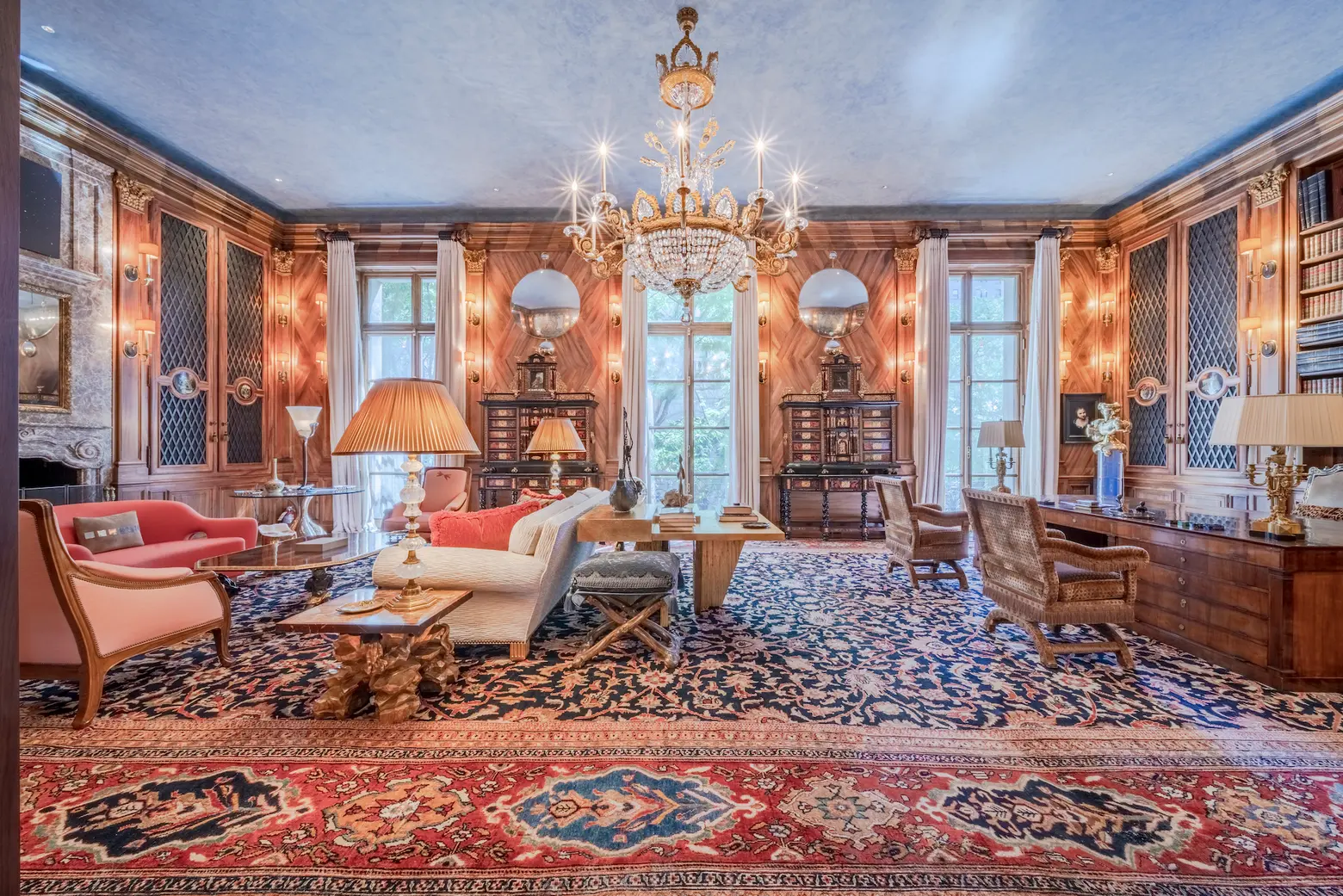 Photo courtesy of Modlin Group
The "cursed" Upper East Side mansion of late convicted sex offender Jeffrey Epstein has hit the market for $88 million. Located at 9 East 71st Street on one of the city's wealthiest blocks, the townhouse is considered the largest single-family home in New York City, rising seven stories and measuring more than 28,000 square feet. Epstein was charged federally last year for abusing dozens of underage girls and women at many of his properties, including his Manhattan mansion.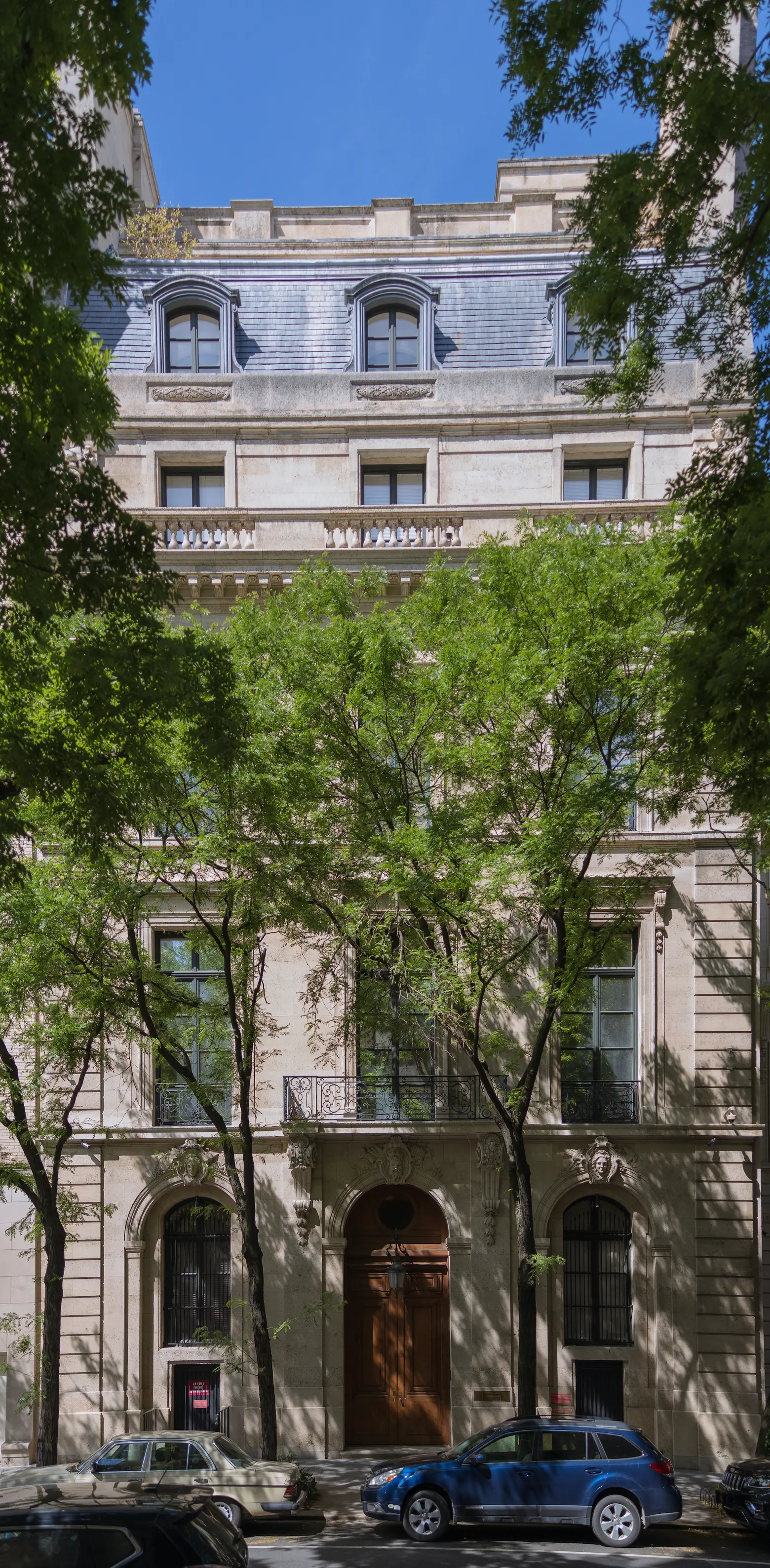 As the Wall Street Journal first reported, Epstein's compound in Palm Beach is also for sale, asking $21.995 million. He bought the waterfront home in 1990 for $2.5 million.
The East 71st Street home, known as the Herbert N. Straus Mansion, faces Central Park and Fifth Avenue, across the street from the Frick Collection. The 40-room mansion sits on a 50-foot wide by 102-foot deep lot and spans more than 28,000 square feet across seven floors. There are 10 bedrooms, 15 bathrooms, and ornamental irons and sculpture figures throughout.
The home was previously owned by Epstein's mentor, Leslie H. Wexner, who bought the residence in 1989 for $13.2 million. The title was transferred to Epstein in 1996 for $0. The agent handling the list, Adam Modlin of the Modlin Group, told the WSJ that the sale of the property could set a new sale record.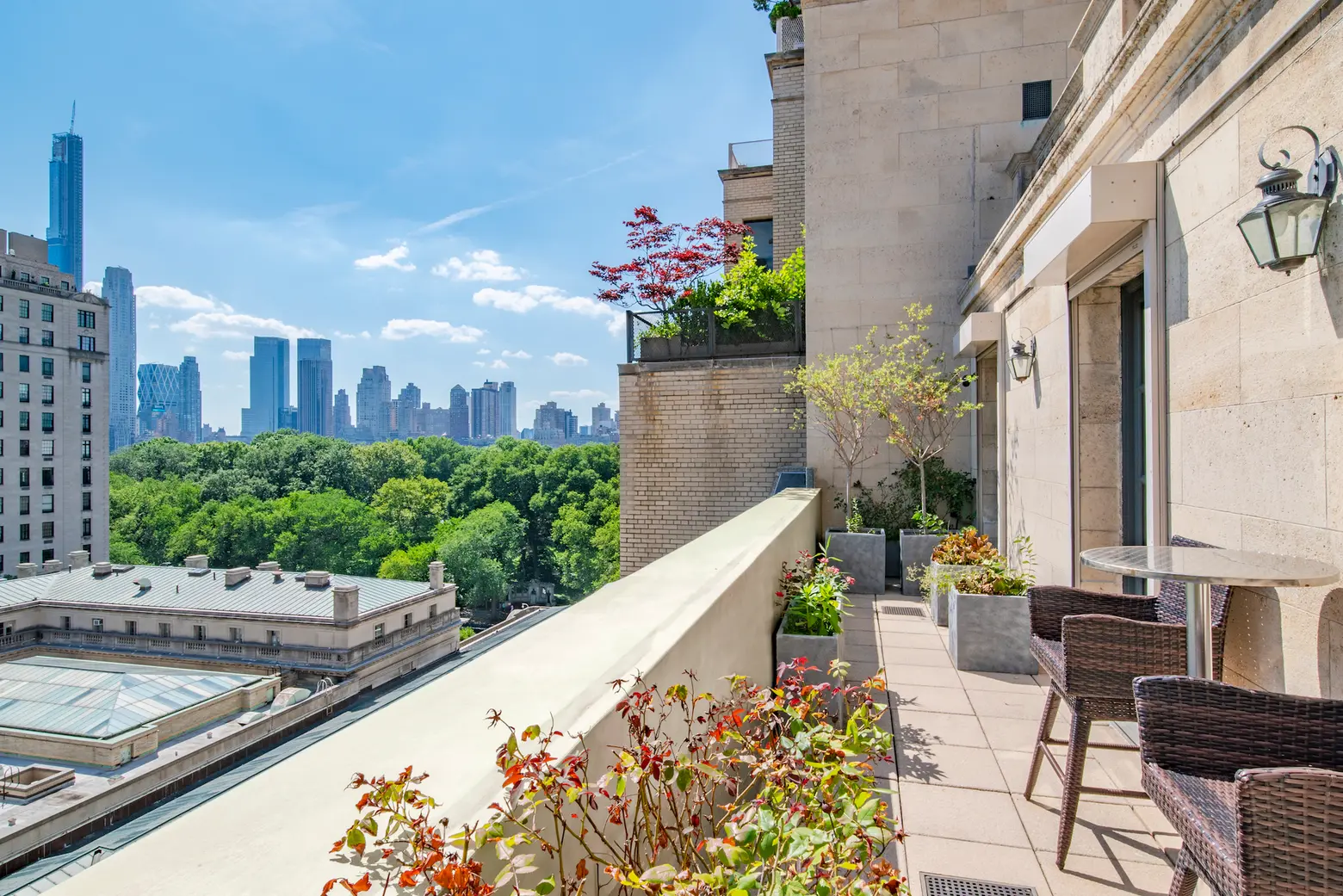 As 6sqft reported in January, preservationists opposing the planned expansion of the neighboring Frick Collection suggested the museum could take over the Epstein property.
"The fact that it's so convenient to the museum means that the Frick could potentially lay Jeffrey Epstein's name to rest by purchasing it and changing the function," architect Theodore Grunewald, who runs preservationist group Save The Frick, told the Daily News last year. "It could essentially be cleansing the house."
But the renovation is moving ahead despite criticism. When construction kicks off next year, the Frick will relocate to the Met Bruer, which closed in March because of the coronavirus pandemic and will not reopen.
[At Modlin Group by Adam Modlin]
RELATED:
Photos courtesy of Modlin Group