New Yorker Spotlight: Minton's Chef Alexander Smalls Breathes New Life into Legendary Harlem Jazz Club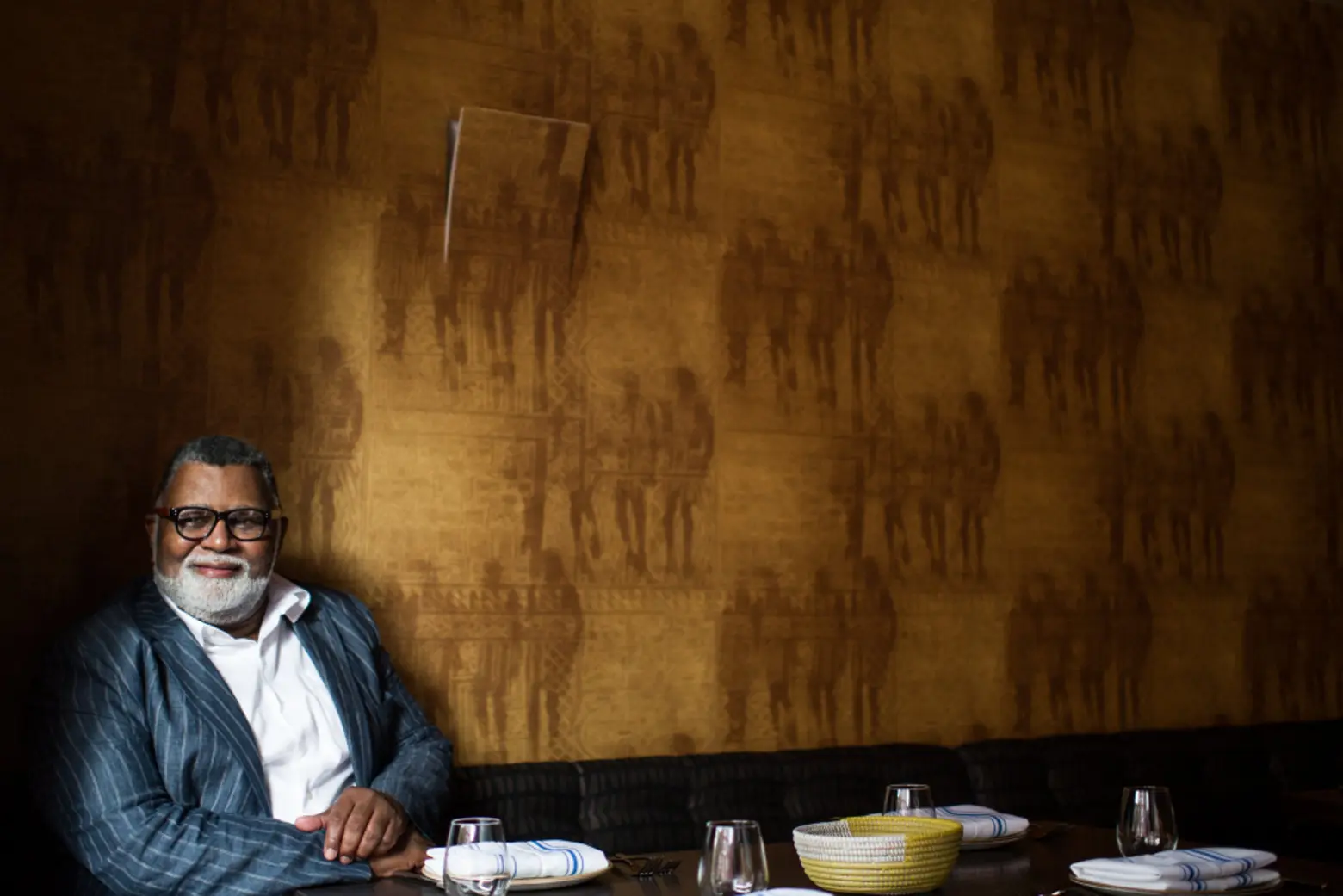 It was dinner party cocktail chatter that led long-time pals chef Alexander Smalls and former Time Warner CEO Richard Parsons to launch a set of Harlem restaurants. Last fall, five years after that initial talk, the duo re-opened Minton's, bringing the legendary jazz club back to its former glory, complete with Sunday jazz suppers.
Around the same time, they also launched a brand new restaurant down the block called the Cecil, which boasts a cross-cultural menu inspired by Africa's wide-spreading culinary influence.
We sat down with Smalls, an opera-singer-turned chef and longtime Harlem resident, to get his thoughts on the changing neighborhood and what business owners can do to give back.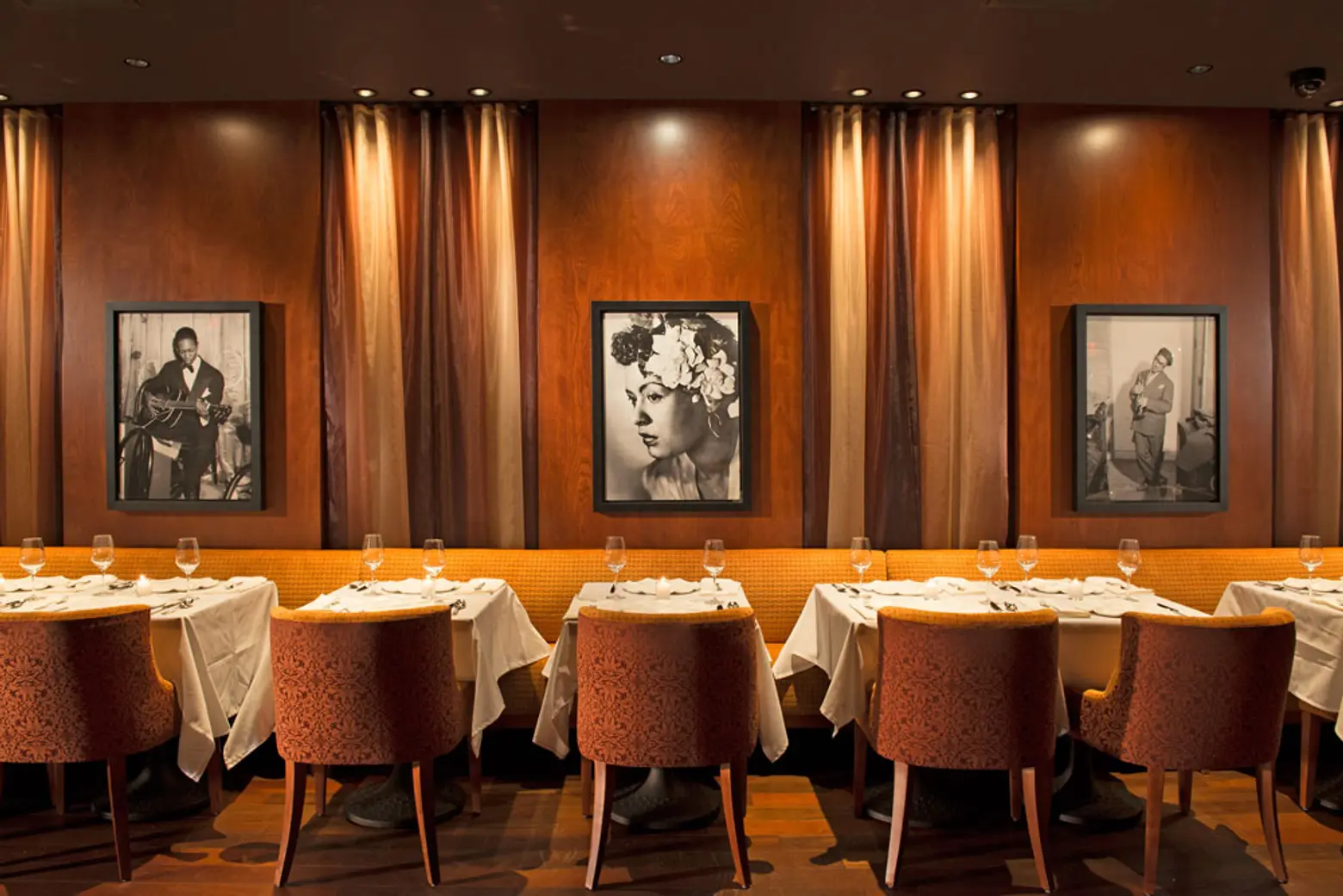 Photos of jazz greats hang on the wall at Minton's
How has the neighborhood changed since you moved here in 1998?
Harlem is gorgeous, historically and geographically, and it has a terrific ambiance. It's a unique part of the city with townhouses and brownstones that are so hard to find anywhere else. I've seen bodegas be replaced by cafes and restaurants, and I've watched commerce come back to the neighborhood. It's like watching a sleeping dragon wake up.
Was it tough to try and live up to Minton's legacy, but also make the restaurant your own?
There's always a learning curve and people who need to get used to what we restored as opposed to what they remember. We went back to the cradle of what Minton's was all about, which was an elegant speakeasy and celebrated jazz club where be-bop was born. As the biography of Miles Davis said, Minton's was the most elegant club in town with white linens and everyone dressed up. That was what we wanted to touch base with in term of Minton's legacy.
What's the difference between the food you serve at Minton's and what's on the menu at the Cecil?
With Minton's, I have continued the culinary conversation I introduced to New York with my first restaurant in 1994, a cuisine I call Southern revival cooking. I wanted to elevate it even more and turn it into fine dining that you pair with terrific jazz from our house band. The Cecil is a celebration of the food of the African diaspora. I traveled from South America to Europe to the Caribbeans and explored the African cooking techniques that influenced the cultural landscape where slaves were, for the most part, the predominant working force. Needless to say African influence is really dominant in cooking all around the world.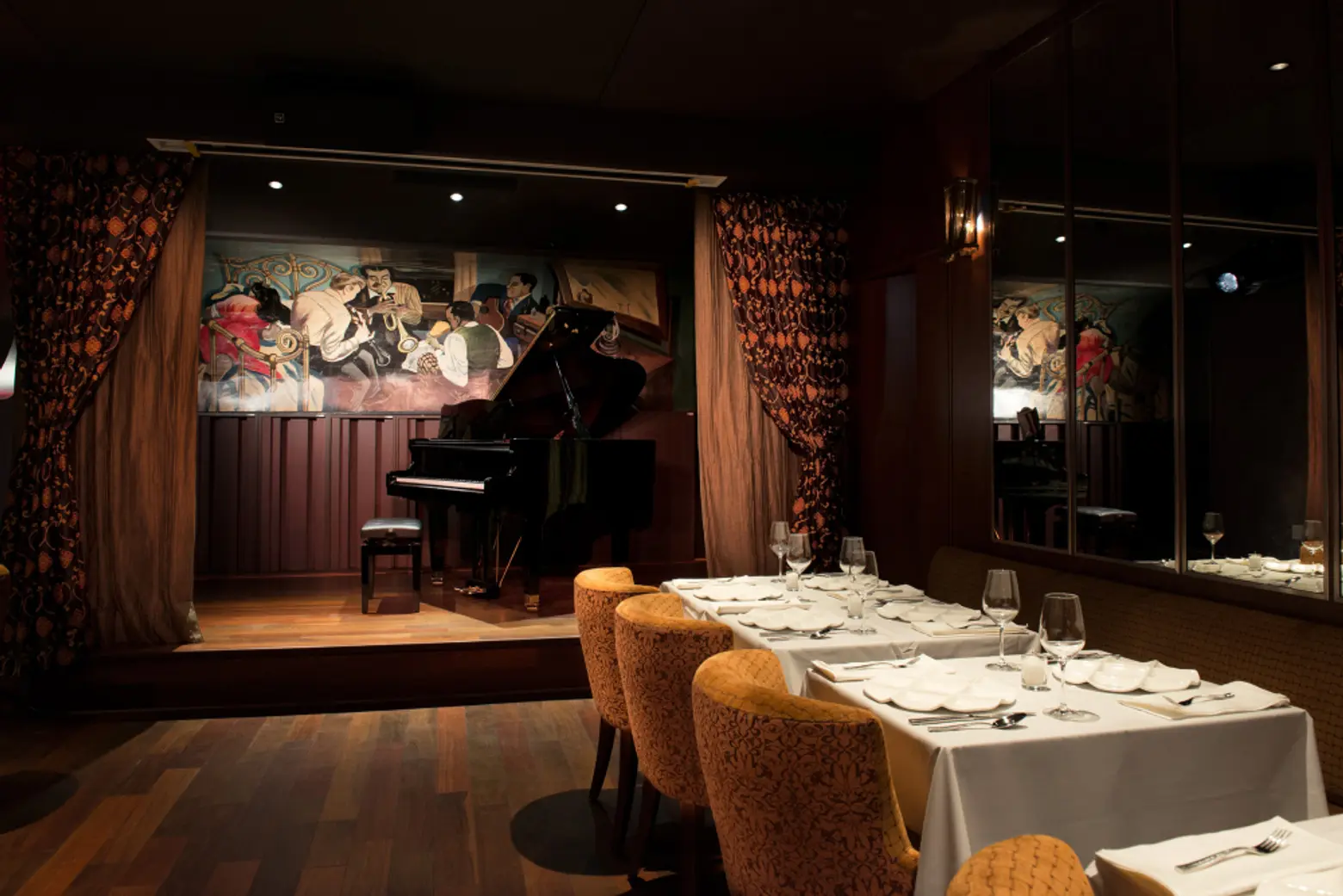 The Stage at Minton's
How did you form a partnership with the low-income housing non-profit located in the same building the Cecil?
It was important for us to be good merchants and good citizens. Dick and Laura [Parsons and his wife] have a long tradition of financially supporting organizations in the community. One of our commitments was to serve the building and be good neighbors, so we have a unique relationship with the non-profit agency. When we first opened, they were our first diners. Now, we continue to prepare a couple of lunches for them a week.
Why was it important to bring new culinary talent — like chefs du cuisines Joe "JJ" Johnson and Banks White — to the neighborhood?
We wanted to be a foundation for people of color in the culinary industry, since opportunities have been extremely narrow. I want chefs of color to see that there's someone who looks like them who is doing what they aspire to do. My chefs are tremendous in helping tell our story and we make an incredible team.
What would you like to see more of in Harlem?
Harlem is still growing and stretching and there are still a lot of services needed. We need more of the business, commerce and offices which help stabilize communities. Some of the more upscale retail stores like Macy's or Sak's, we're ready for that. Years ago, there was consideration of an Apple coming to Harlem. It's a no brainer. I'd like to see more services take a chance in Harlem.
Minton's
206 West 118th Street, Harlem, NY 10026
Wednesday & Thursday: 6 – 11 PM
Friday & Saturday: 6 – 12 AM
Sunday Supper: 5 – 11 PM
Photo of Alexander Smalls © Daniel Kreiger; Minton's © Evan Sung; The Cecil © Lucy Schaeffer