In Clinton Hill, two Brooklyn Home Company-designed carriage houses ask $3.4M apiece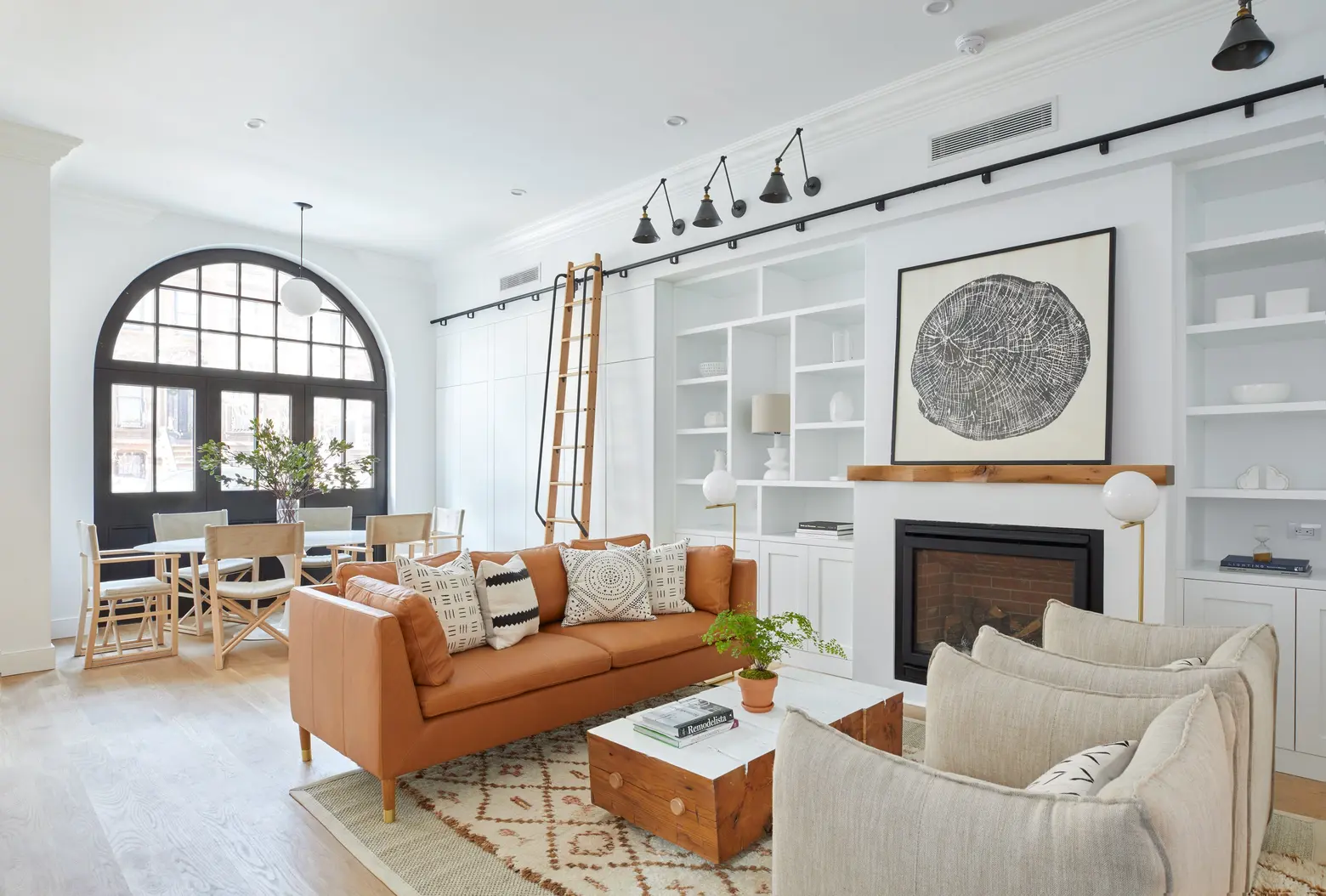 We love the uniqueness of restored 19th century carriage houses, in part because we don't see them on the market as often as standard-issue townhouses. In this case you get two chances at owning one: Adjacent carriage houses at 409 and 411 Vanderbilt Avenue in Clinton Hill just emerged from top-to-toe renovations by designer fix-and-flip favorites The Brooklyn Home Company. They're up for sale for $3.4 million and $3.35 million, respectively.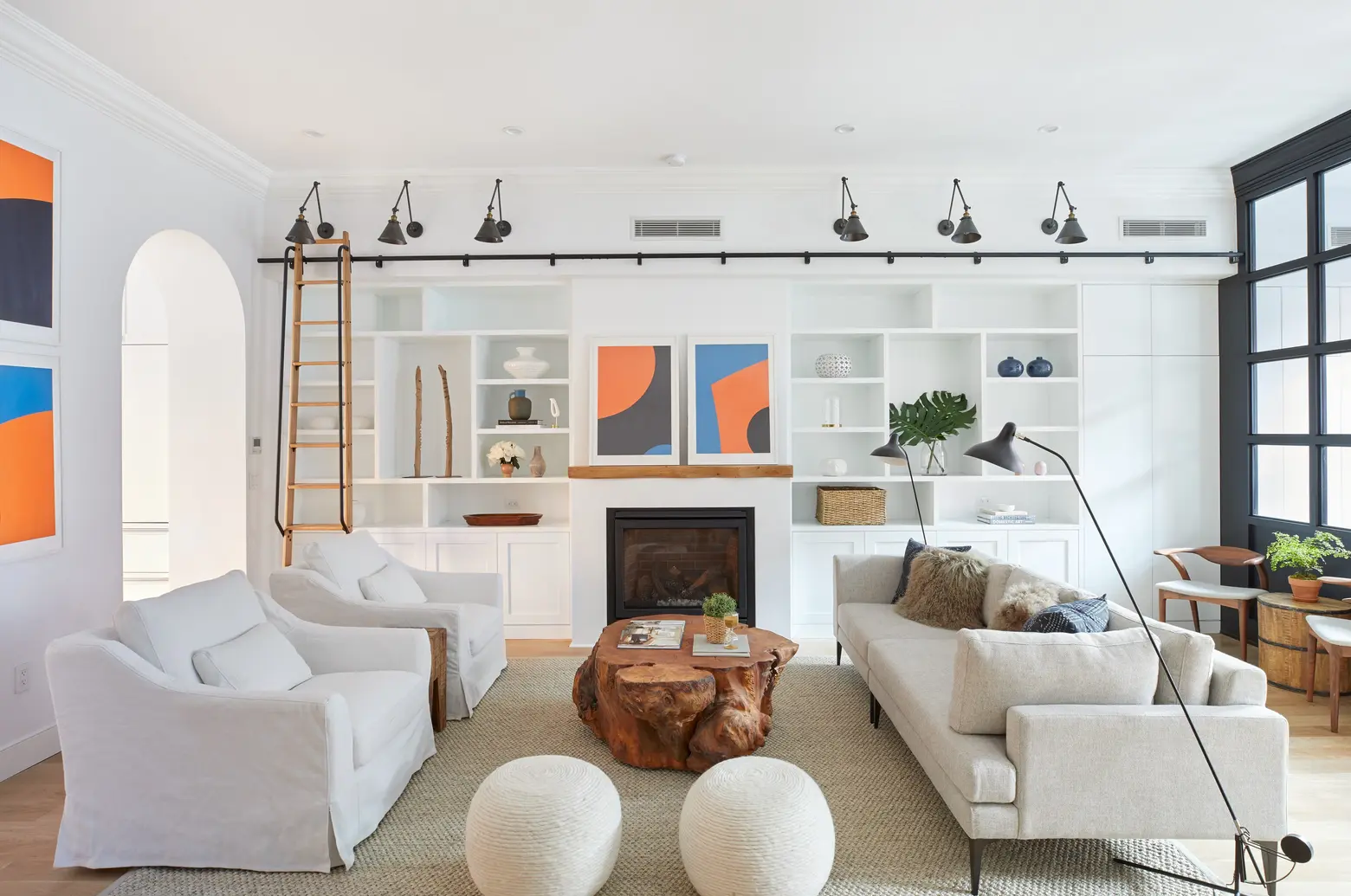 Starting with the late-19th-century red brick carriage house at 409 Vanderbilt Avenue, a picture-perfect restoration has resulted in a 24-foot-wide Queen Anne-style home that may remind you of  Clinton Hill's early days of mansion rows with carriage houses to serve their wealthy residents.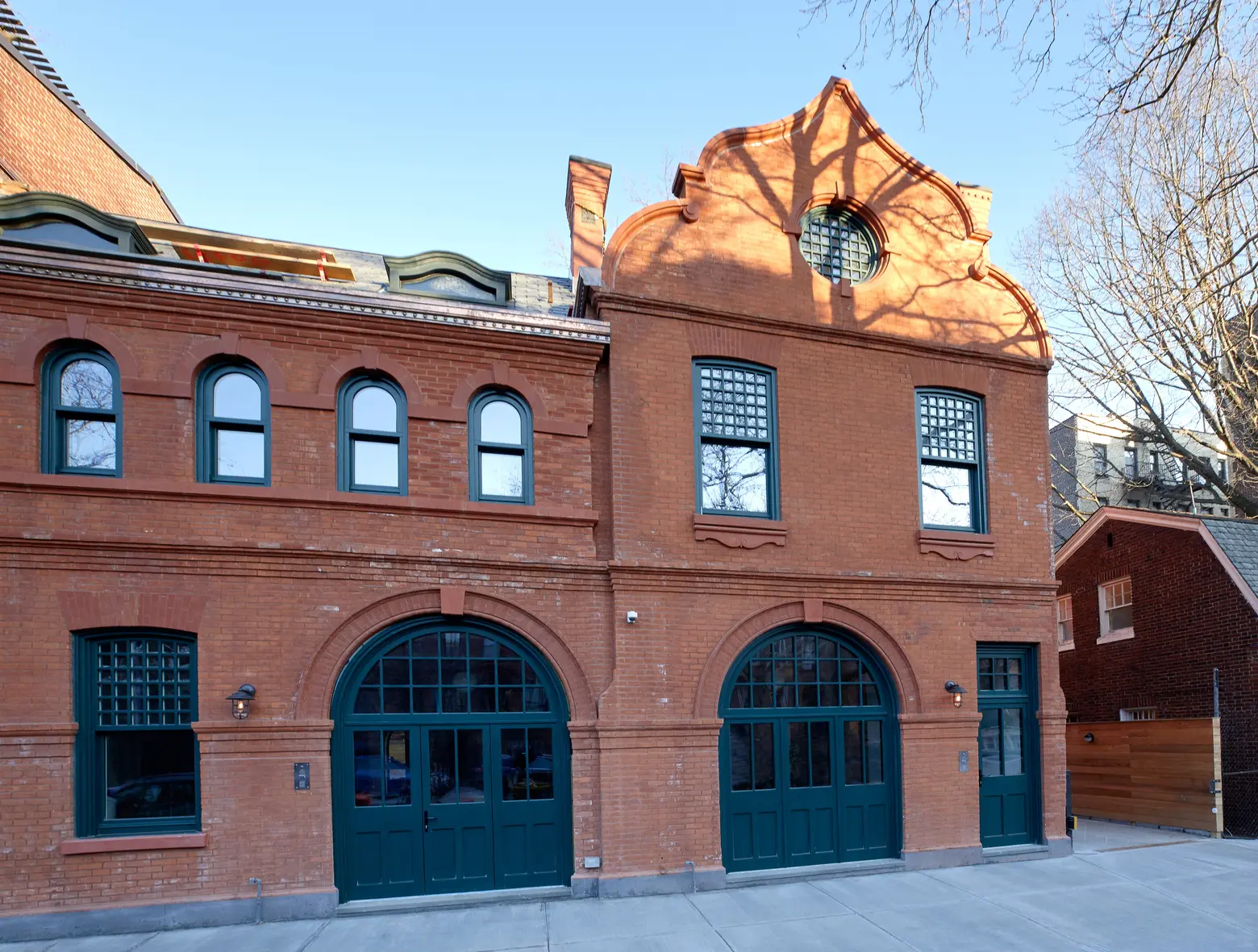 409 and its neighbor 411 Vanderbilt Avenue housed the coachmen and horses for an estate on Clinton Avenue. The Brooklyn Home Company has created two timeless, inviting homes. Through newly-minted glass and steel doors built into the original archway, a glass-walled foyer leads to a living room with 11-foot ceilings, built-in shelving and custom cabinetry.  A gas fireplace with a custom mantel by Fitzhugh Karol provides warmth and a historic reminder, as do the arches and gables throughout the house.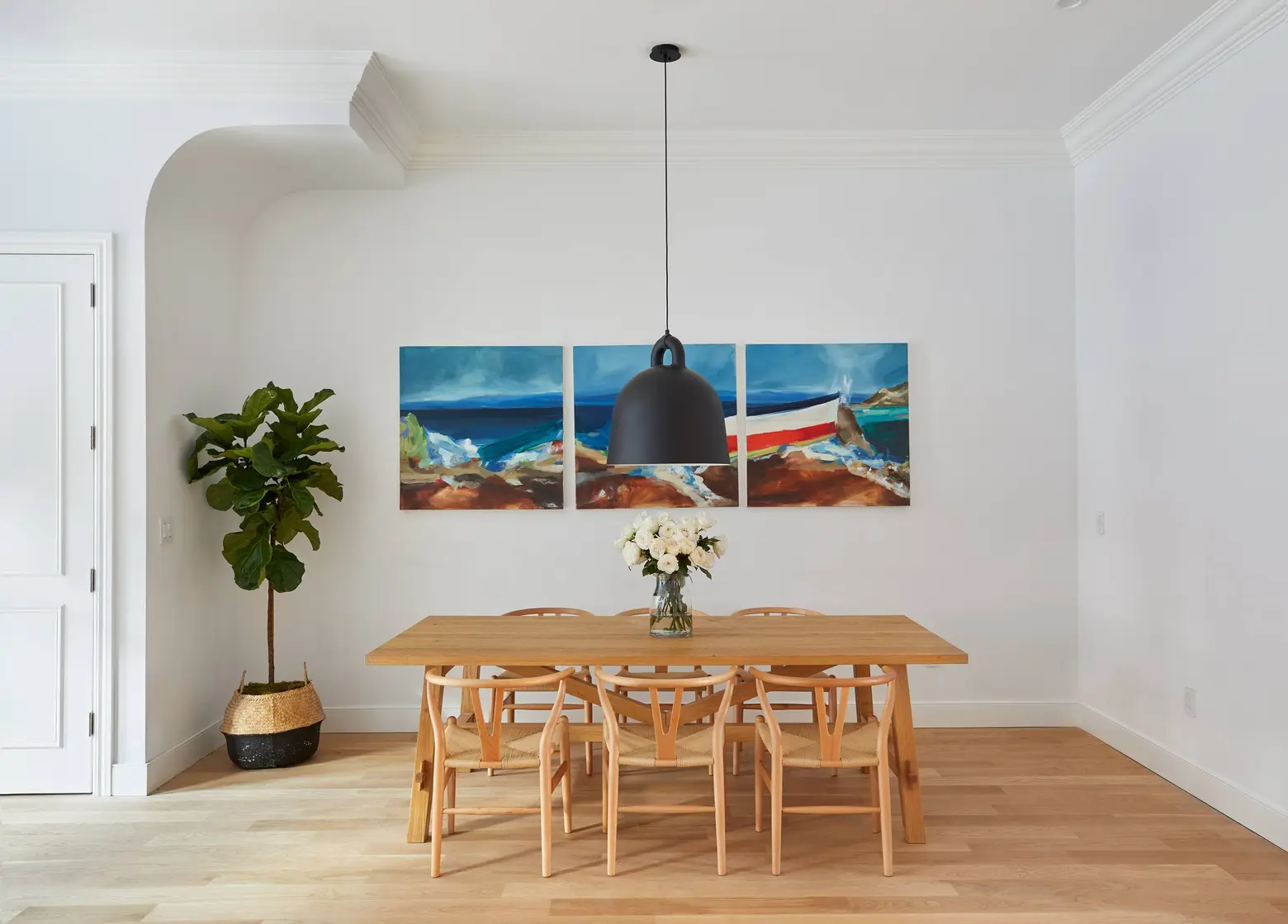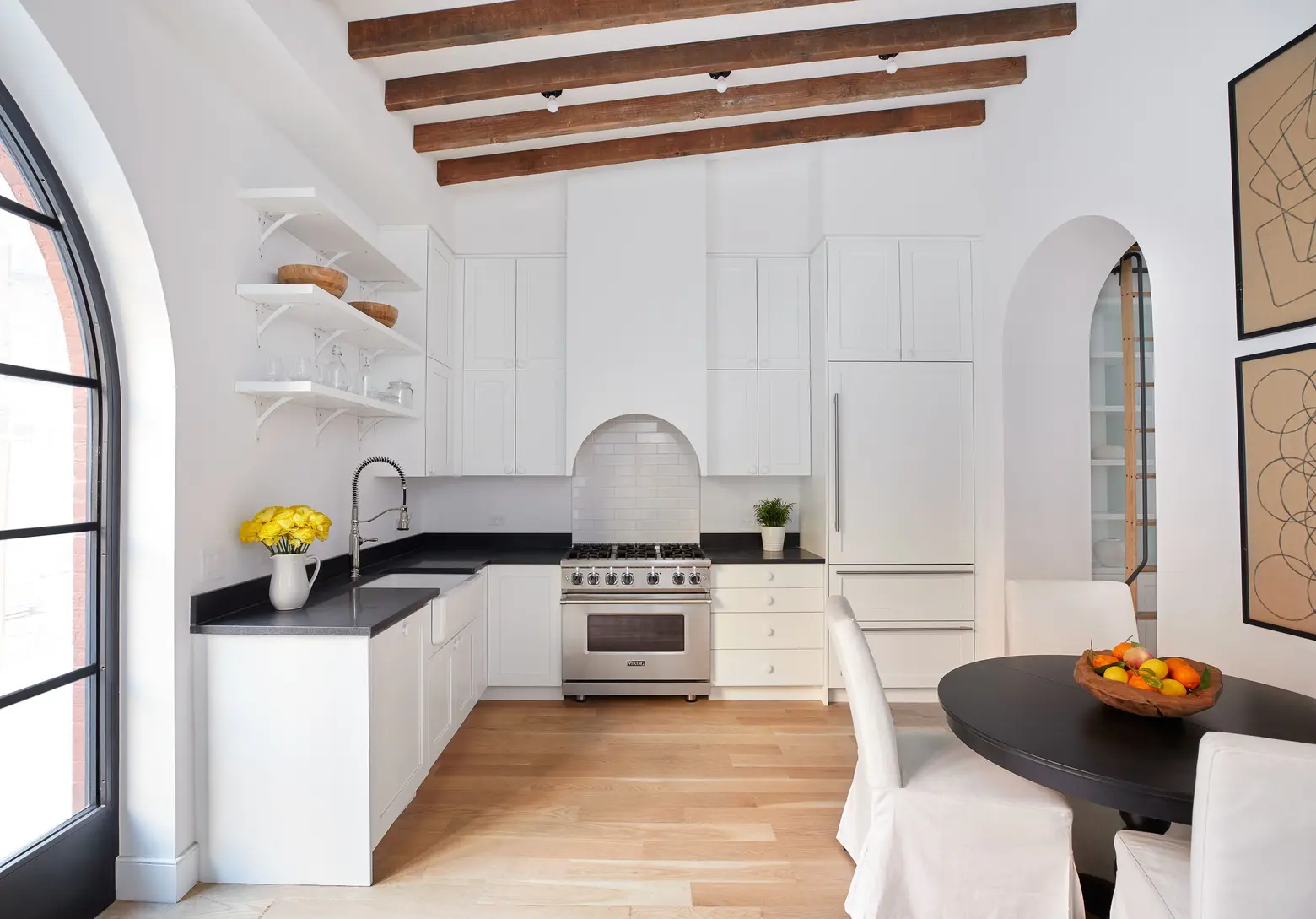 In the clean, chic eat-in kitchen, Viking, Bosch, Sub-Zero and LG appliances add modern convenience. The kitchen overlooks a landscaped backyard. Adjacent to the kitchen you'll find  a powder room and laundry.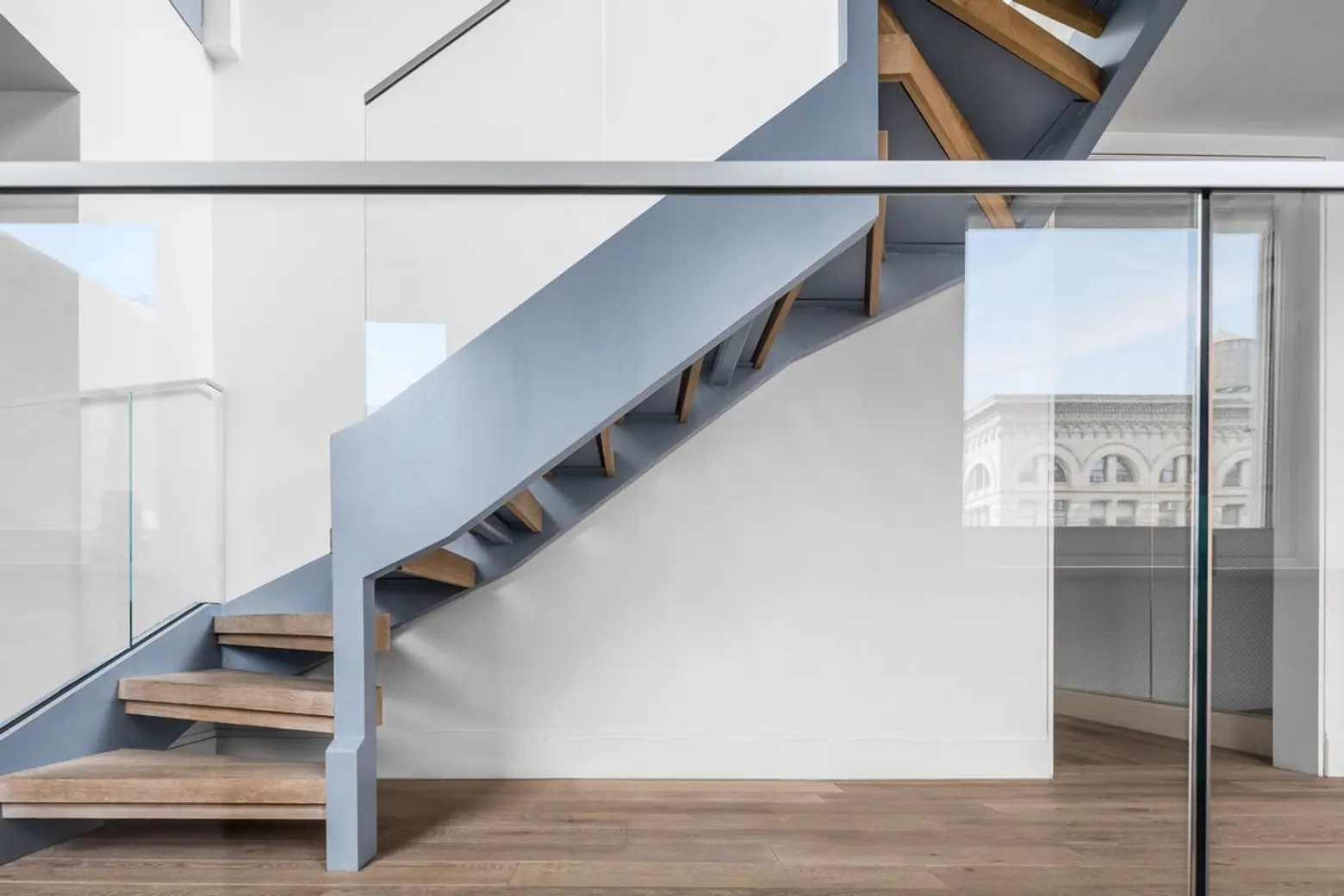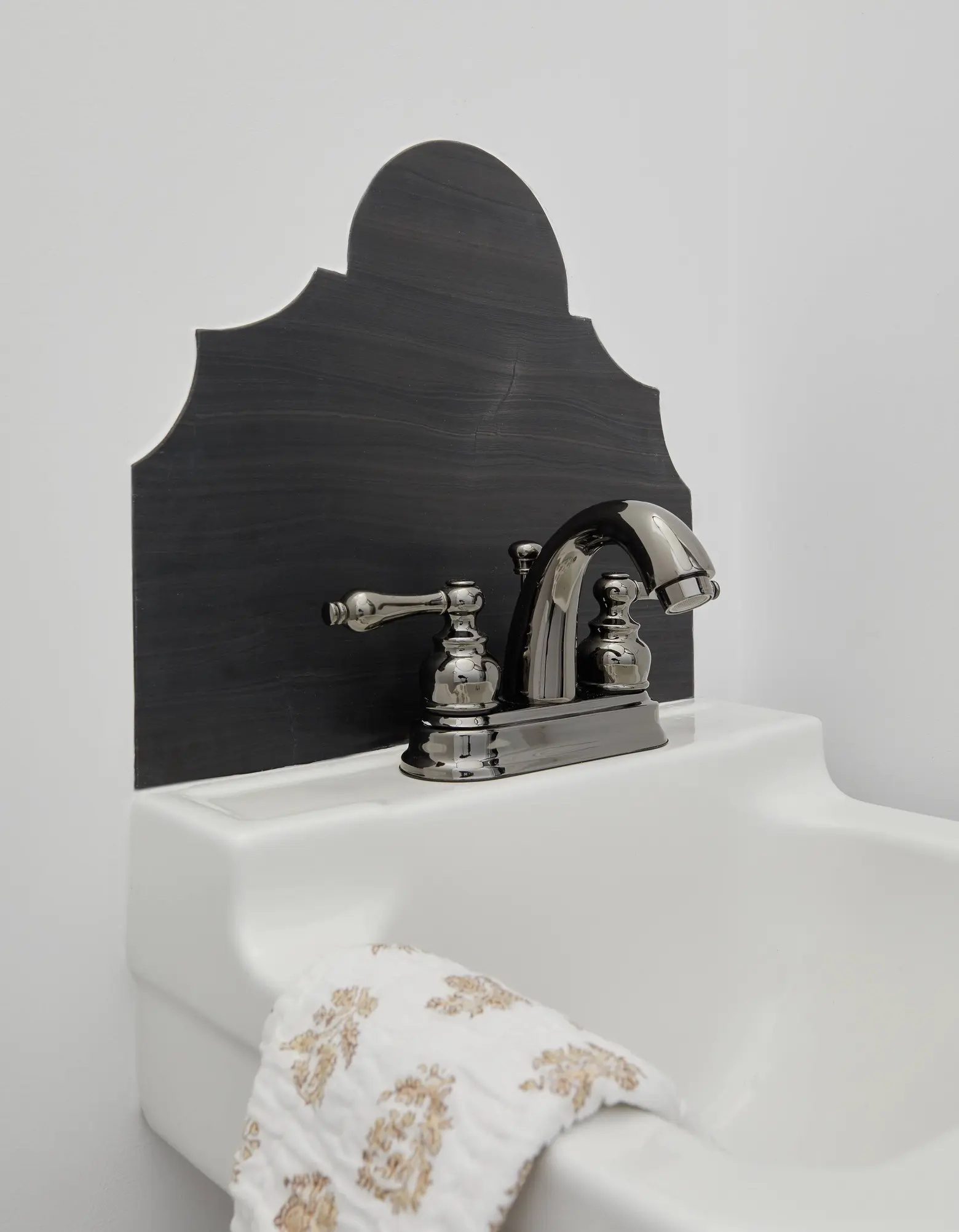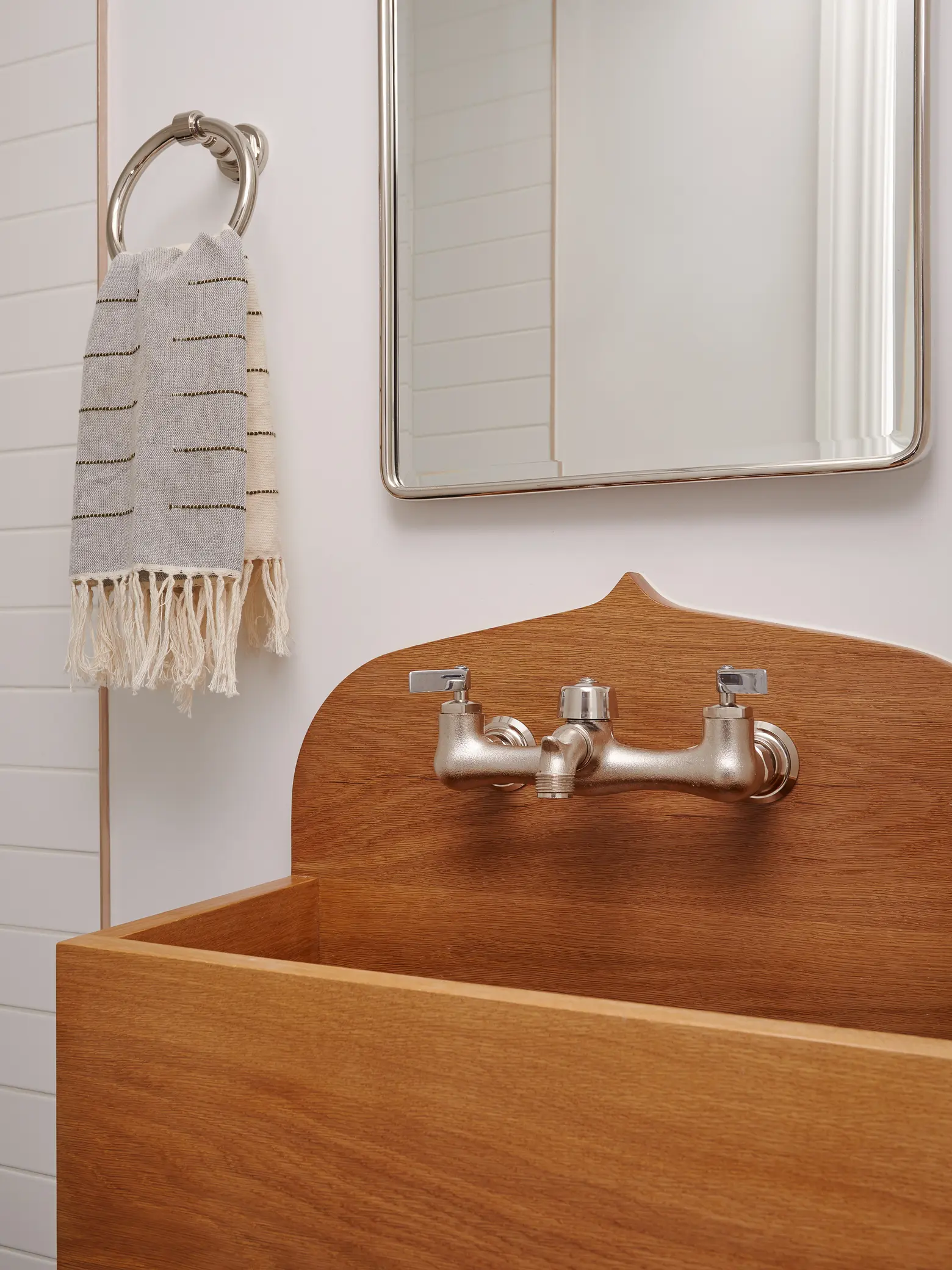 Up a custom white oak stairway on the second floor, three bedrooms are arranged off a central corridor. The largest comes with an en suite bath.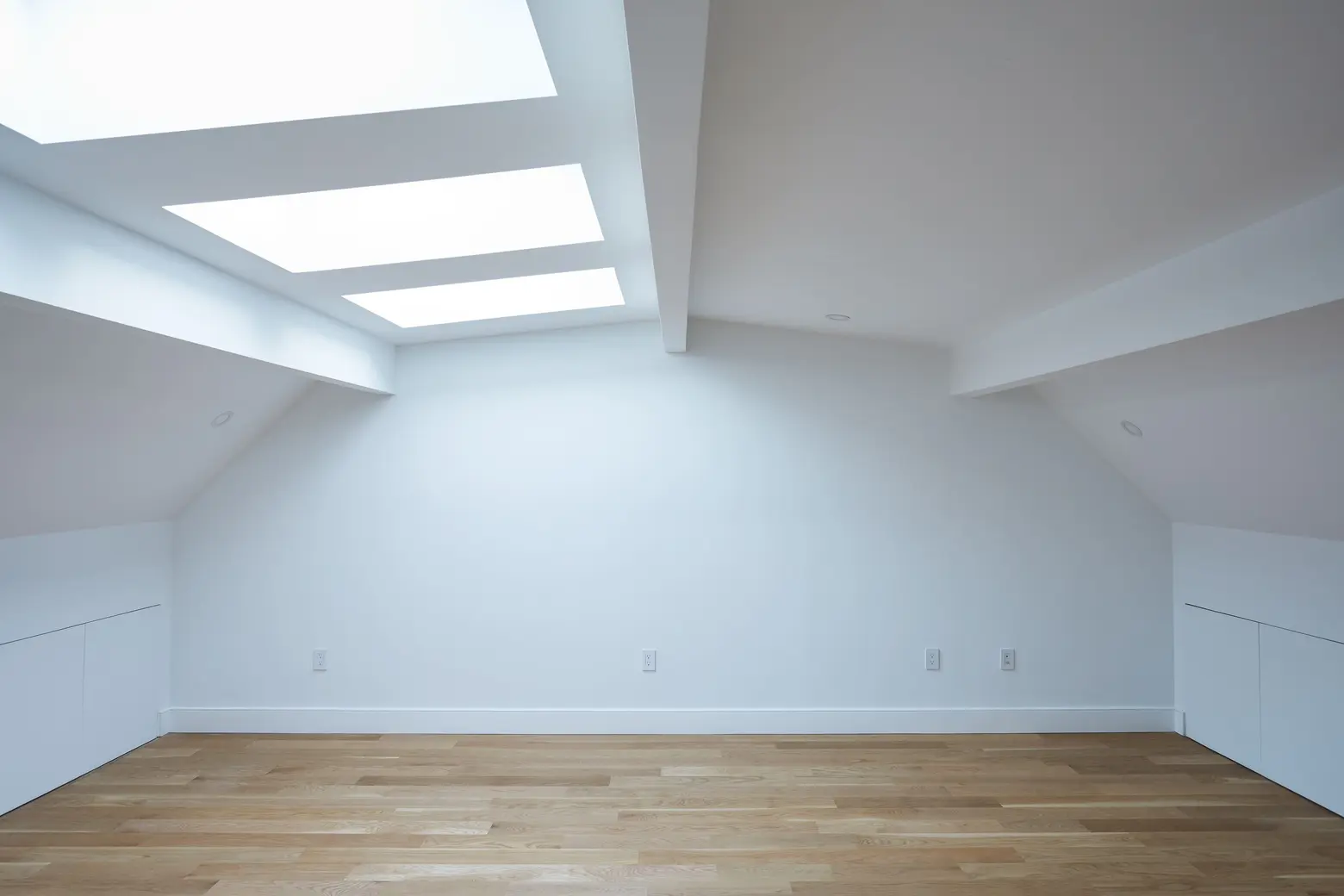 On the third floor a cozy skylit space with a full ensuite bath can be another bedroom or a spacious family room. Split-unit heat and air conditioning, radiant heated floors, and a DVR security system add to the home's 21st century livability.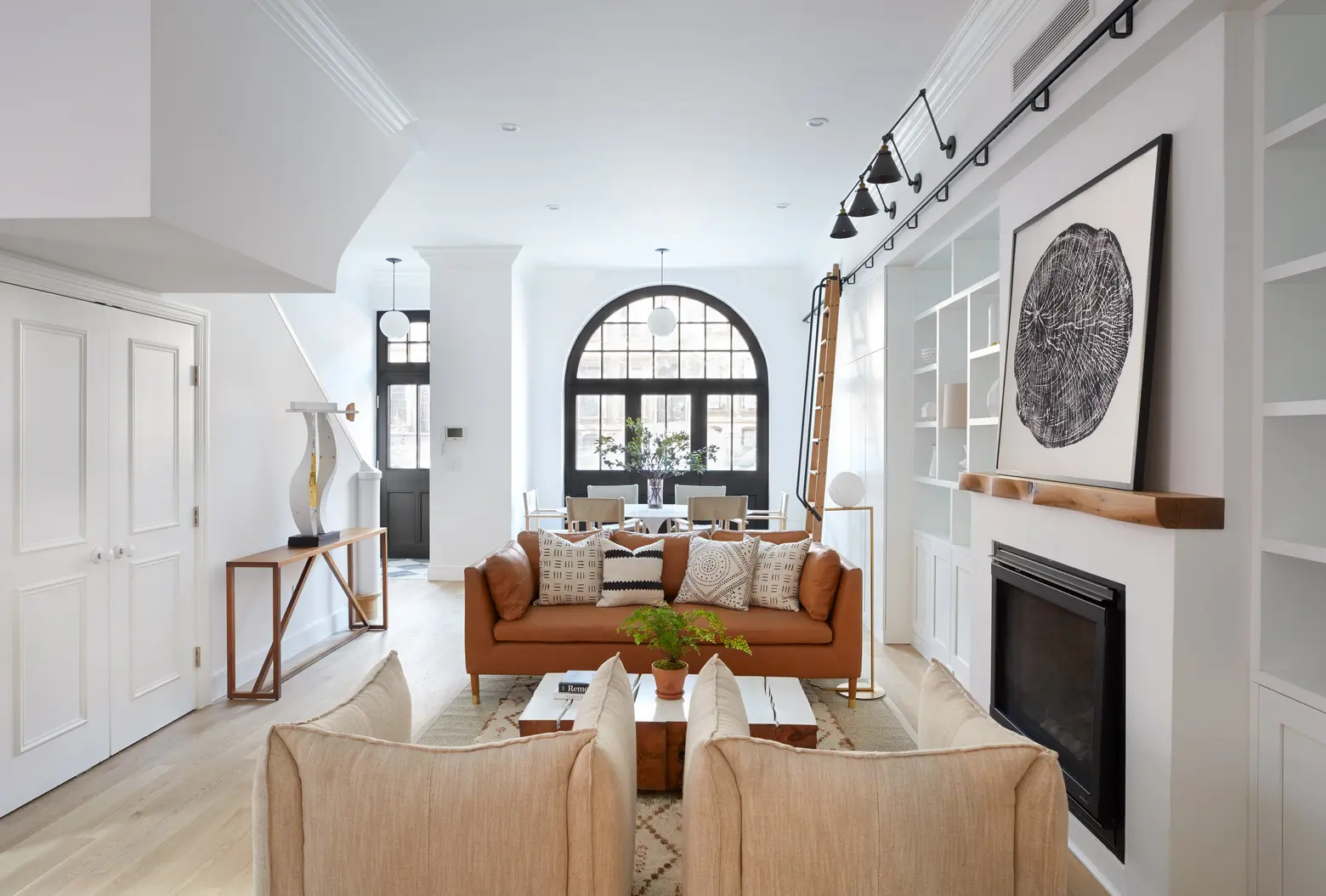 Next door at 411 Vanderbilt another Queen Anne-style carriage house is just under 21 feet wide with that most covetable perk: a long, private, gated driveway and dedicated parking. Designed with its neighbor by one of the best architectural firms of the day, the home boasts a Flemish gable, a glass and steel door and an original archway. The living room also gets a gas fireplace with a custom mantel by Fitzhugh Karol.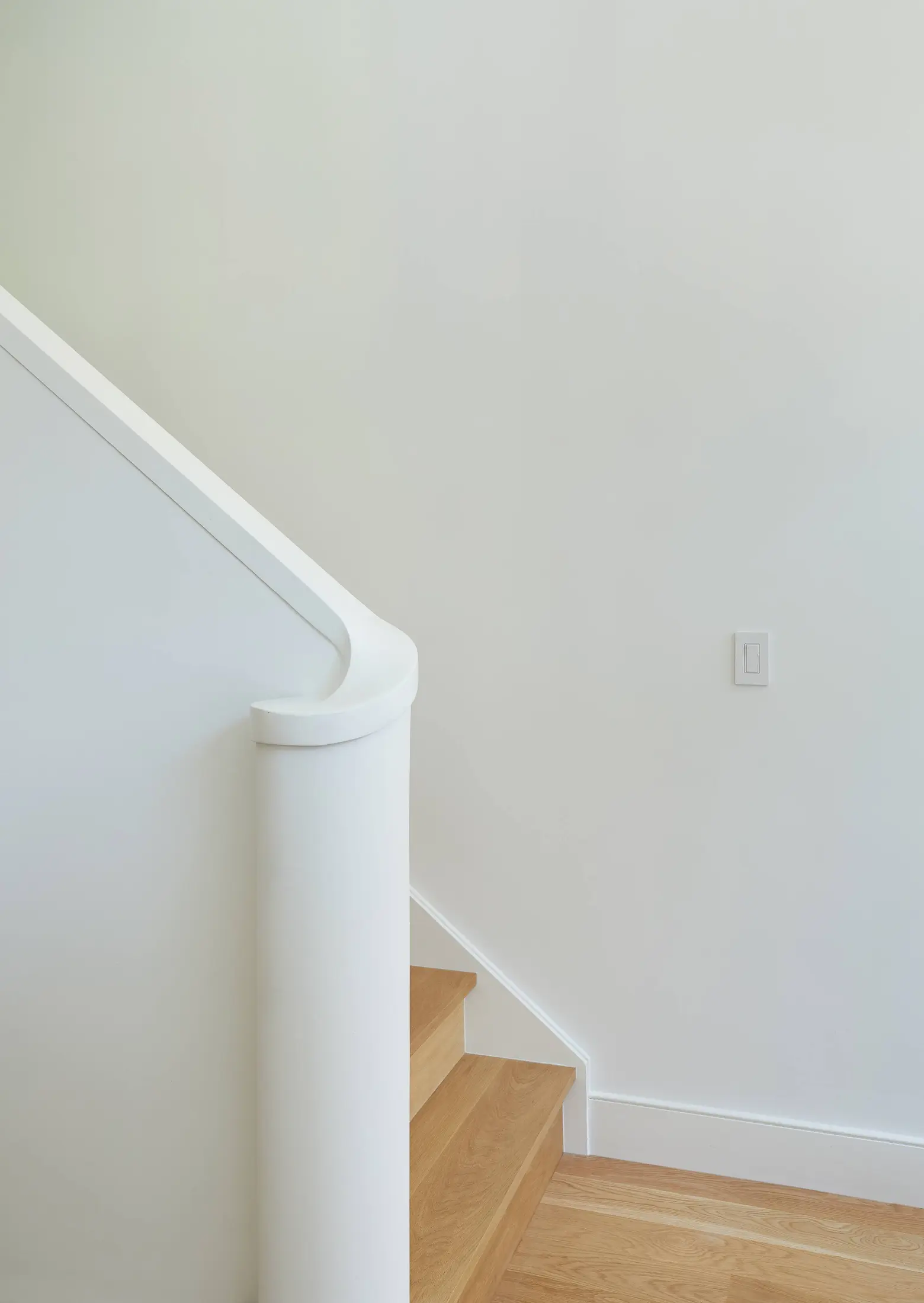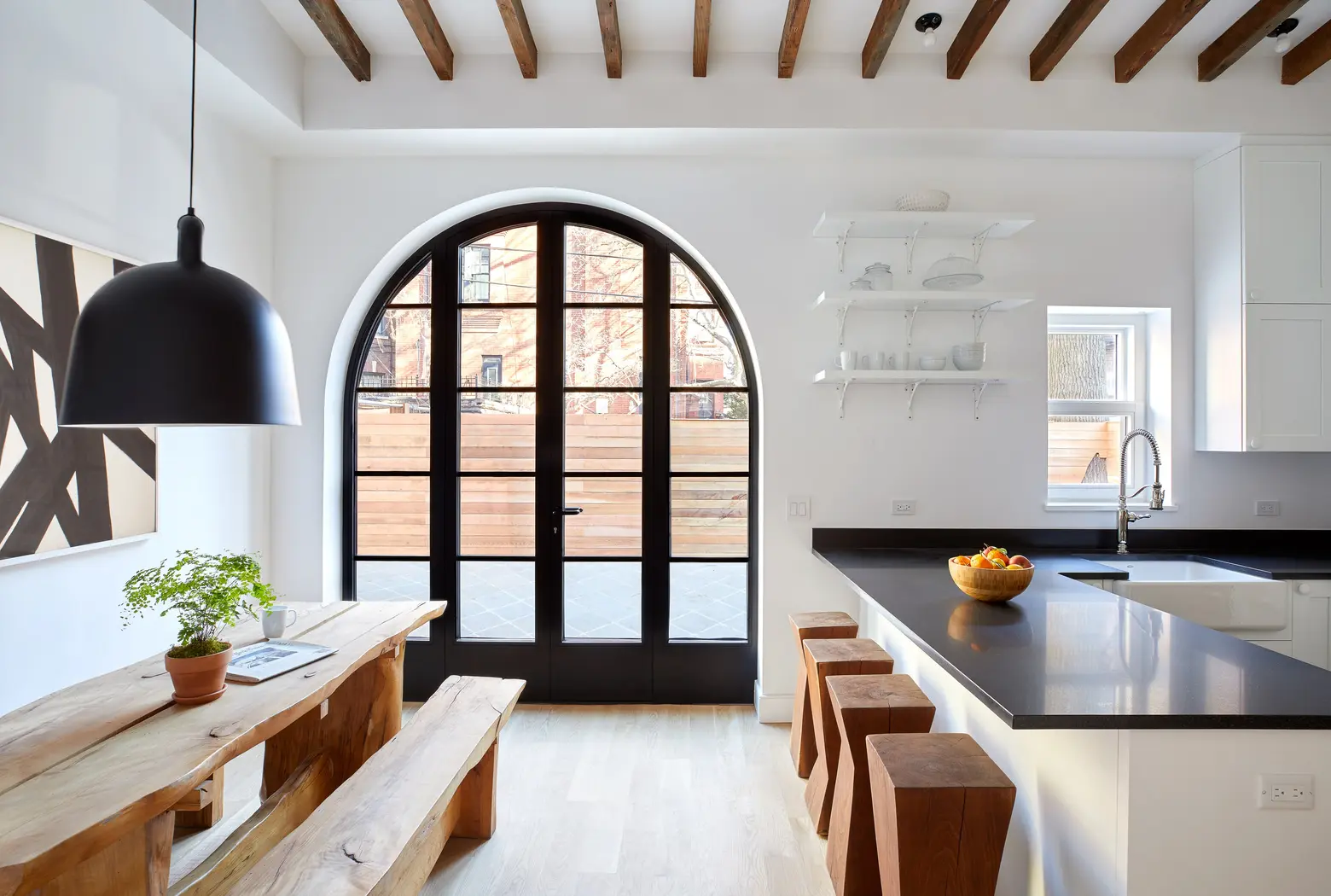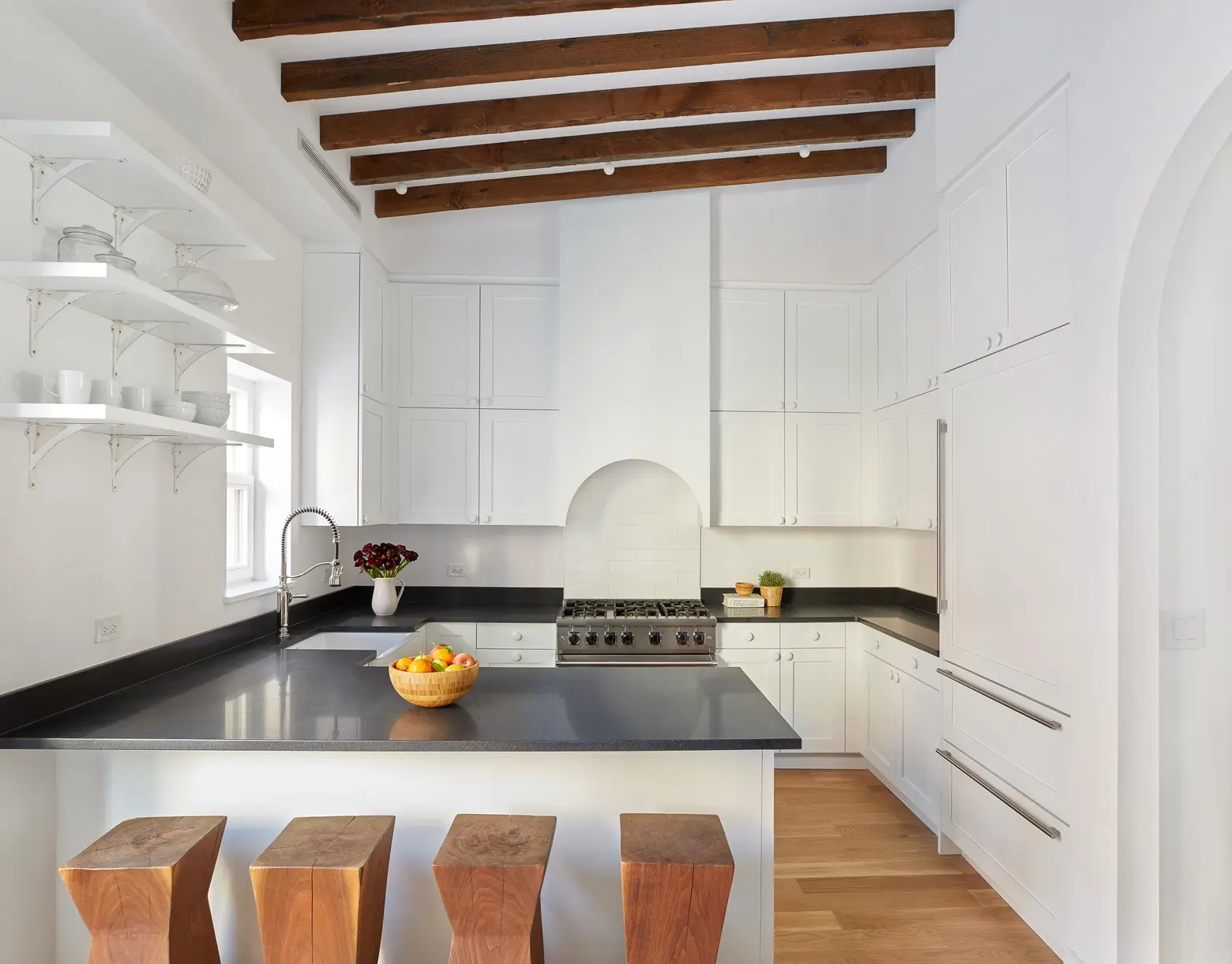 A thoroughly modern kitchen co-exists perfectly with exposed beams, an arched stove hood, and a second arched carriage entrance along the back wall.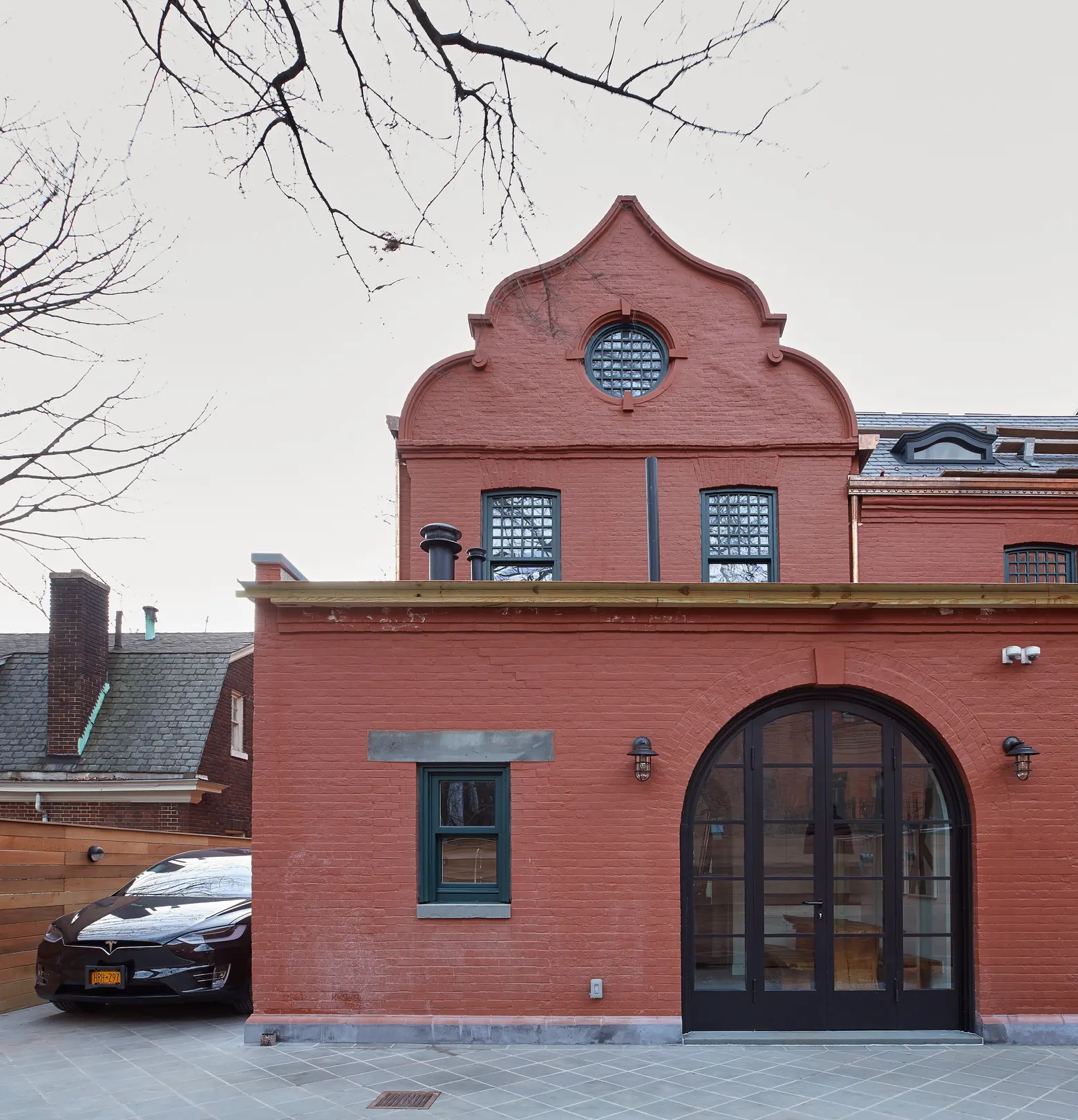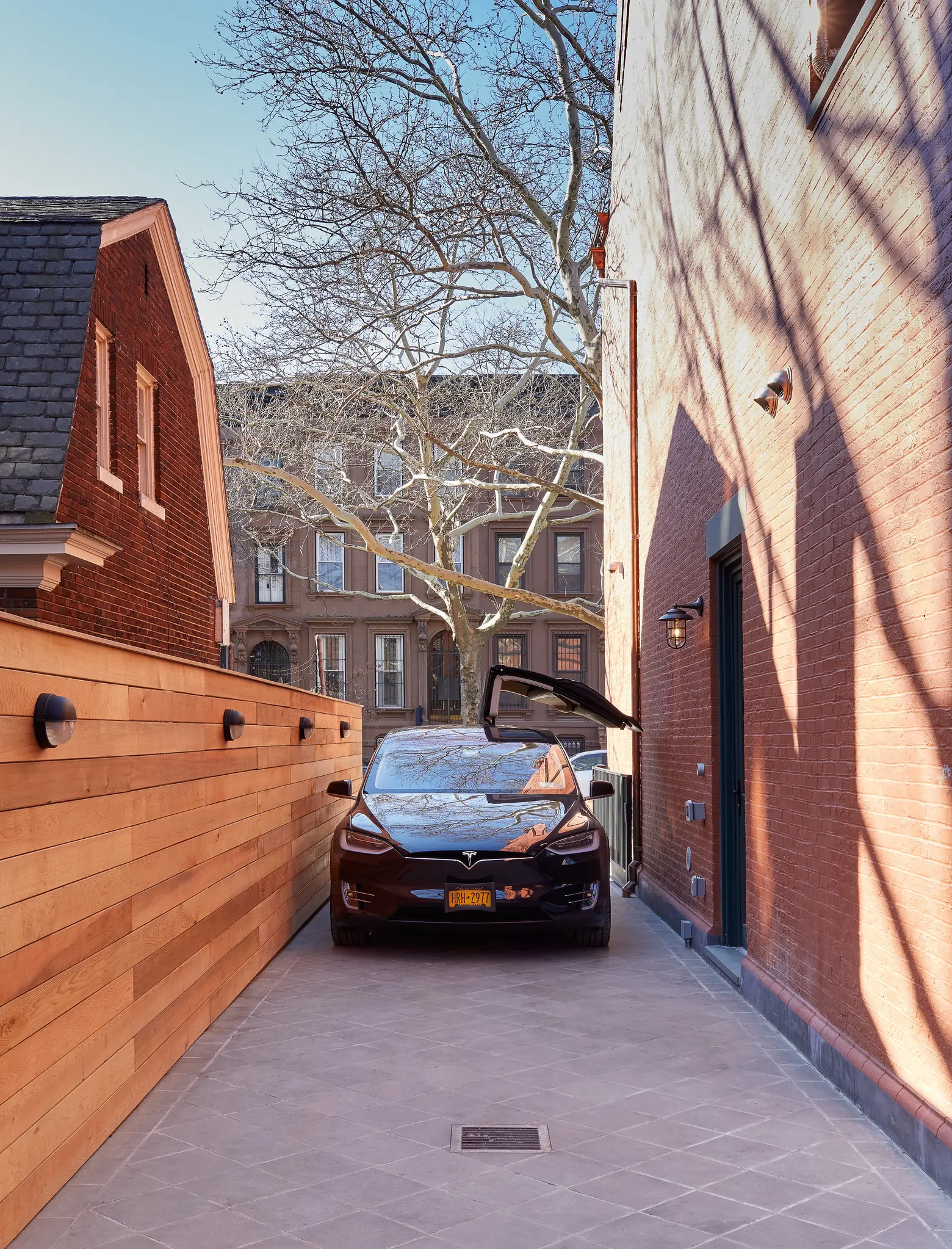 Just beyond, a bluestone paved patio and landscaped backyard lead around the side of the house to a 45-foot gated driveway complete with a 60-amp electric car charger. Also off the kitchen, a  powder room and laundry offer more convenience.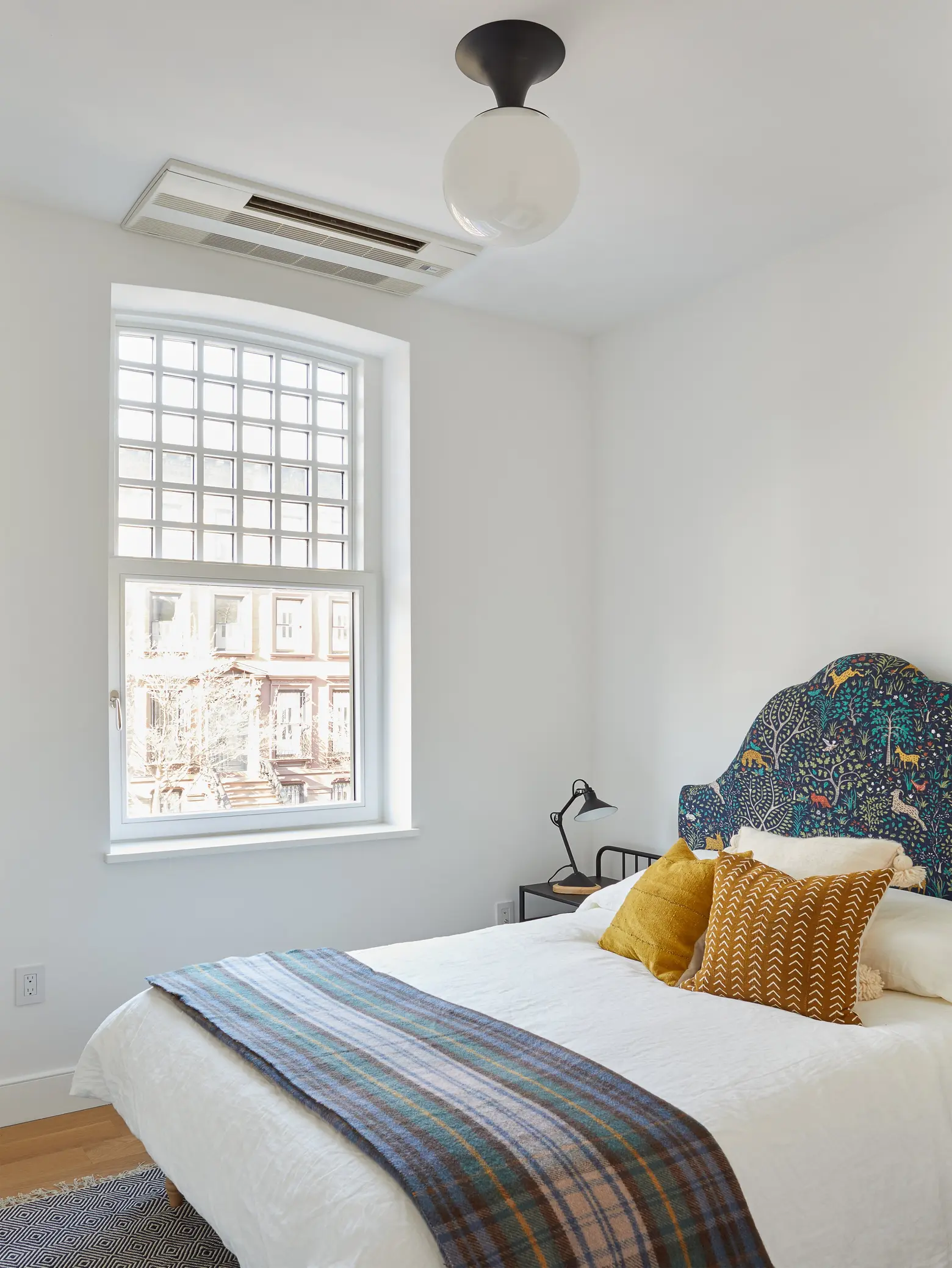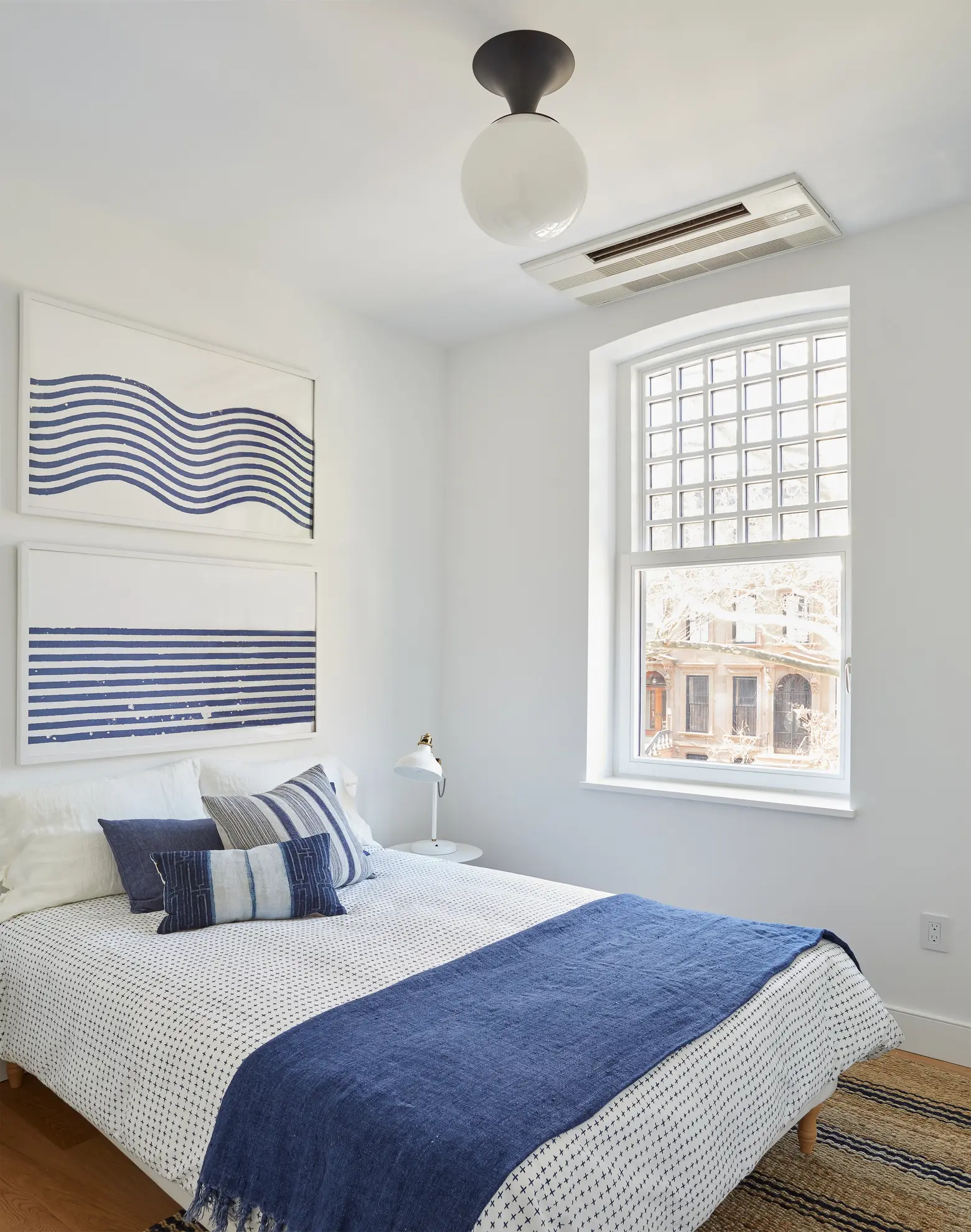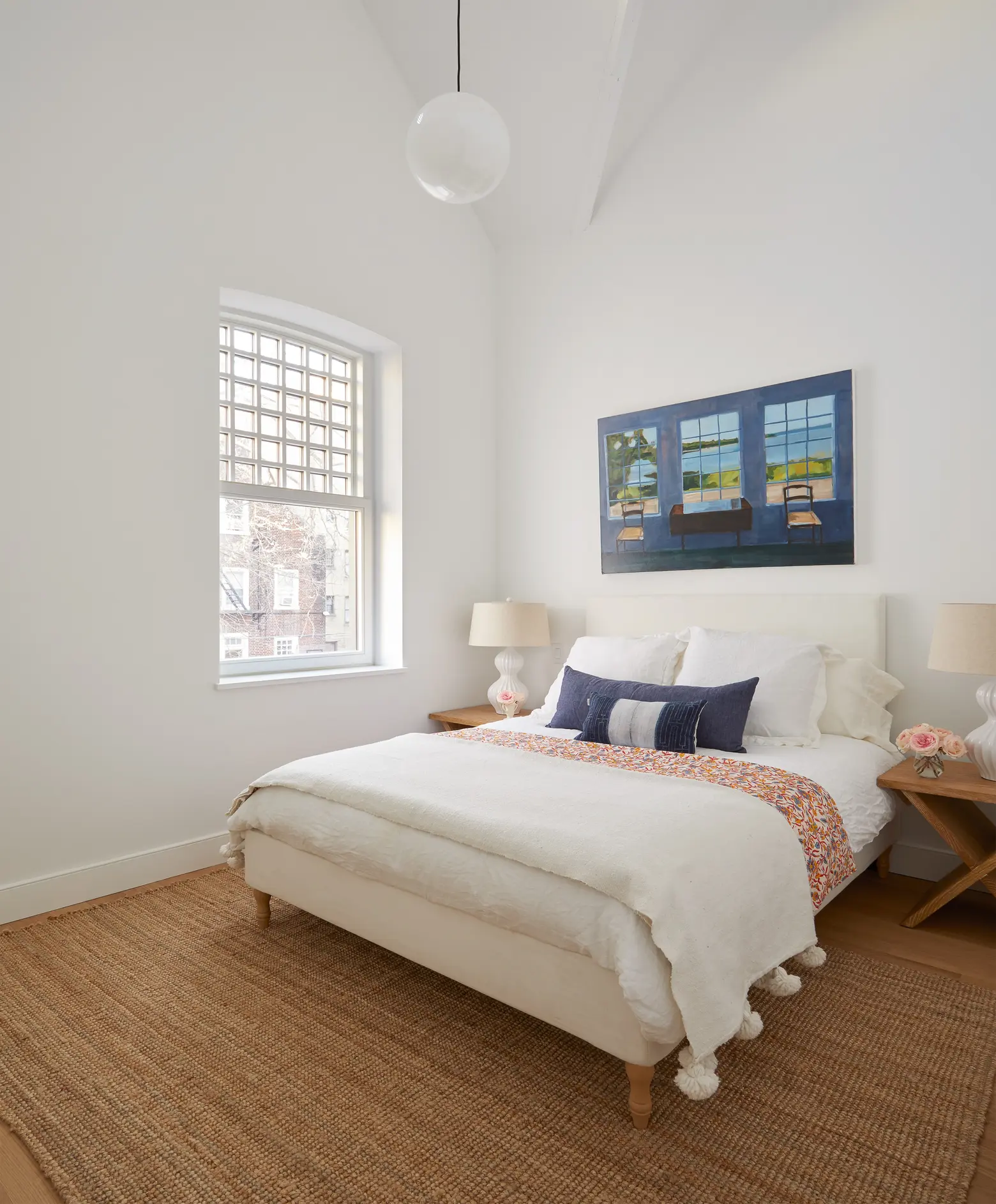 Another custom curved white oak stairway heads up to the second floor where you'll find three sunny and well-proportioned bedrooms with vaulted ceilings, two baths and capacious closets.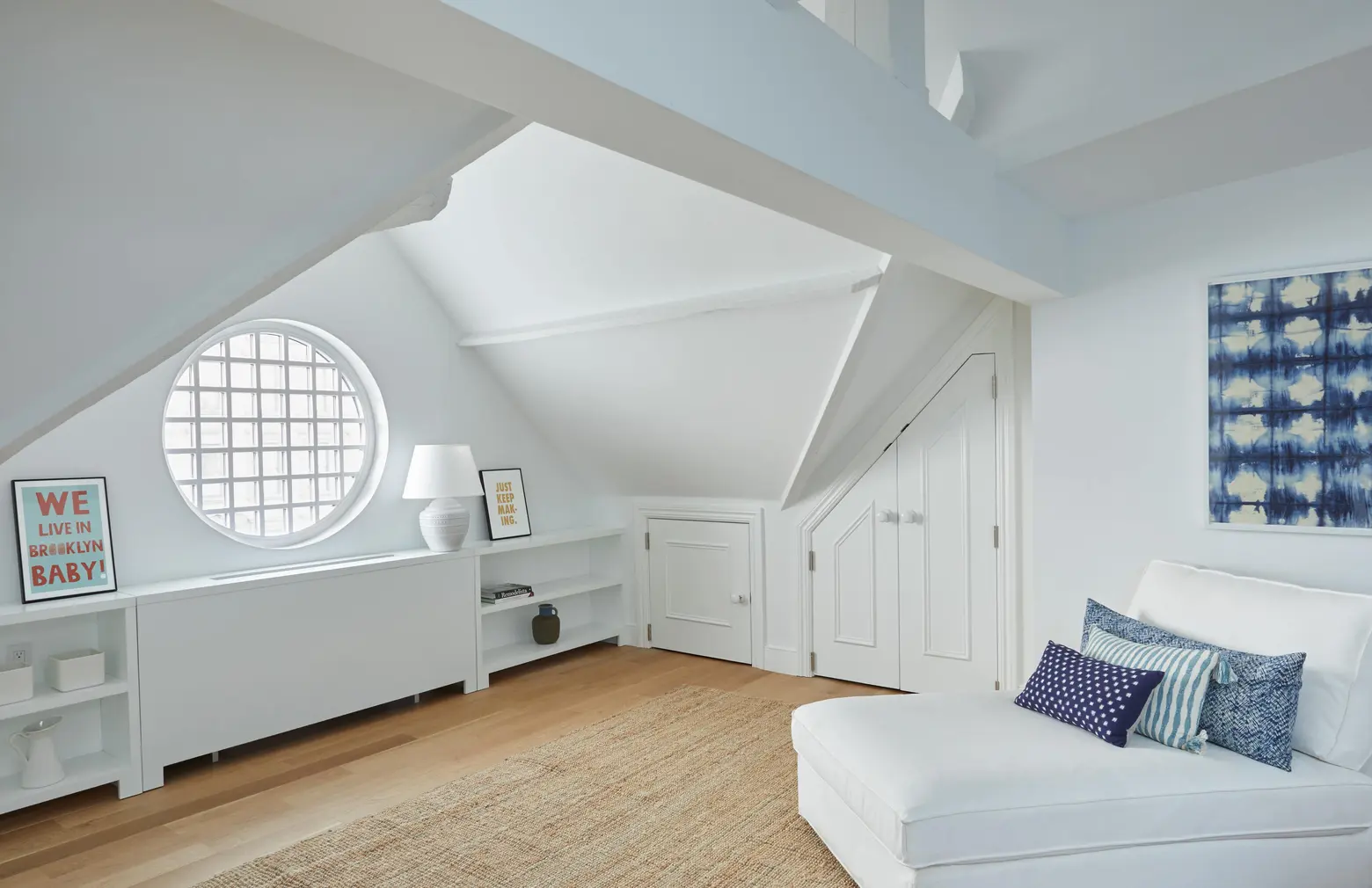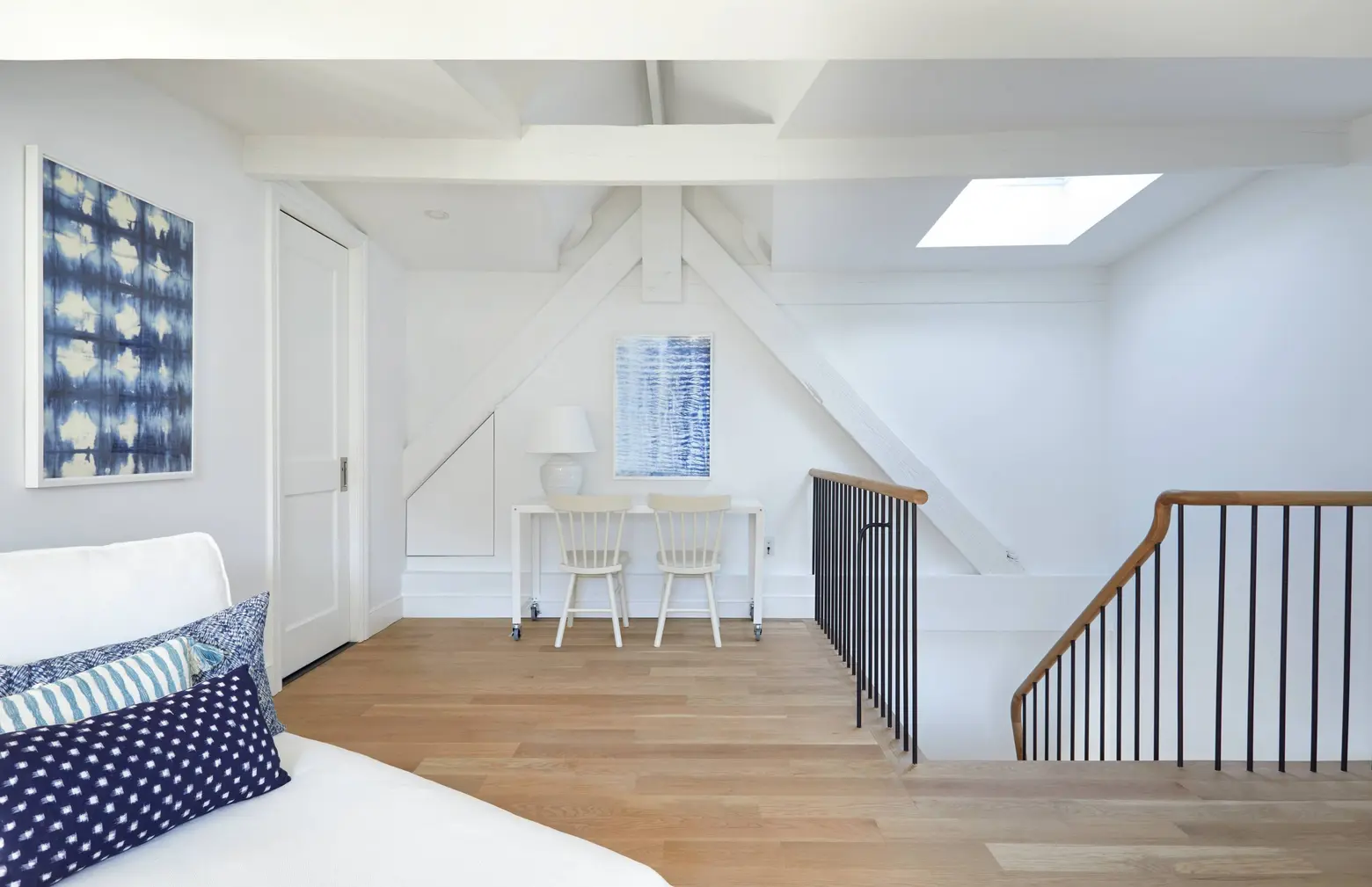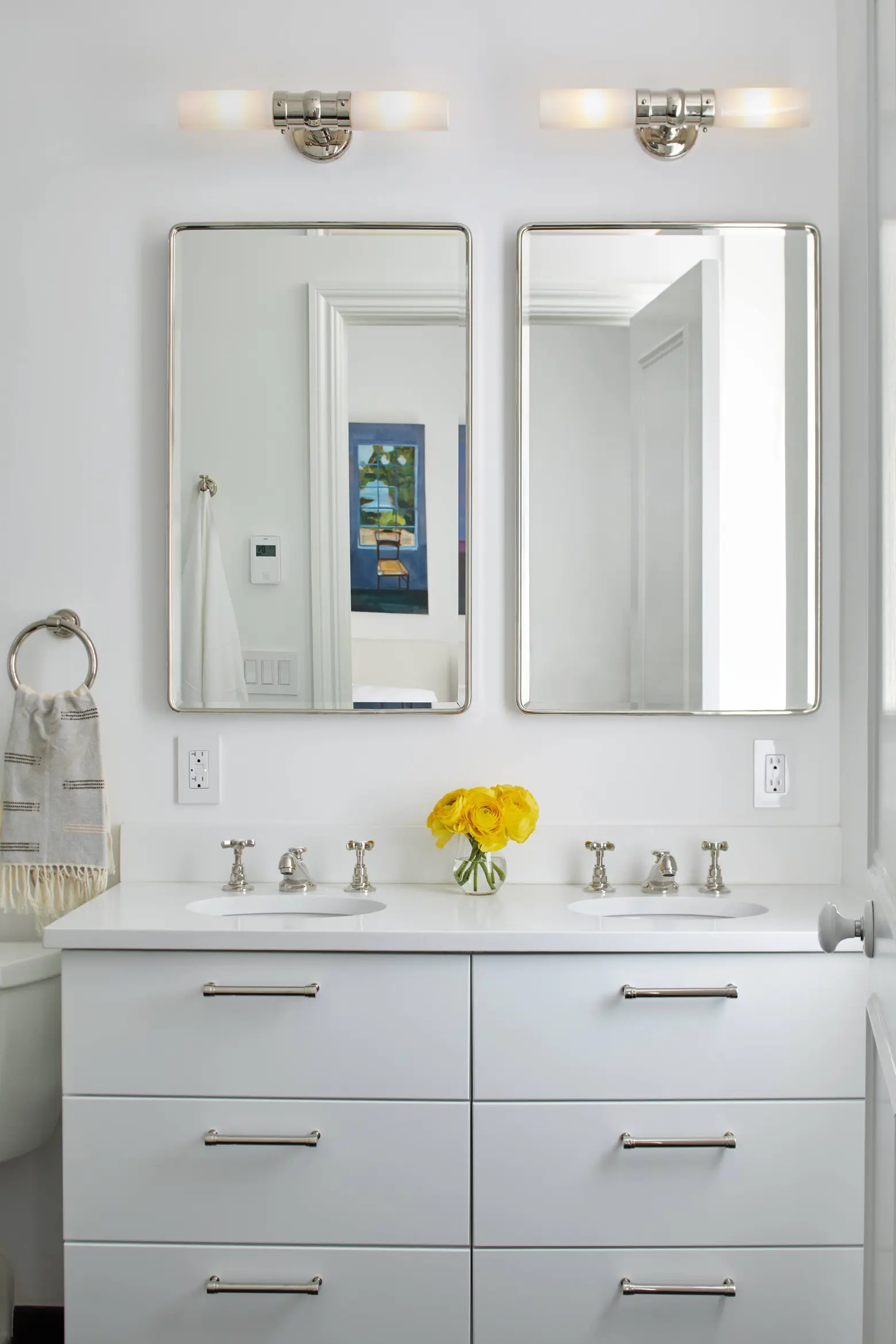 One more flight up–in what was once a hayloft–a round window, large skylight, full bath and two closets join what could be a bedroom, guest room or family room. Split-unit heat and air conditioning, radiant heated floors and a DVR security system are all present and accounted for as well.
[Listing 409 Vanderbilt; 411 Vanderbilt by Lindsay Barton Barrett for Compass]
Images courtesy of Compass.