In 1892, NYC celebrated an entire Columbus Week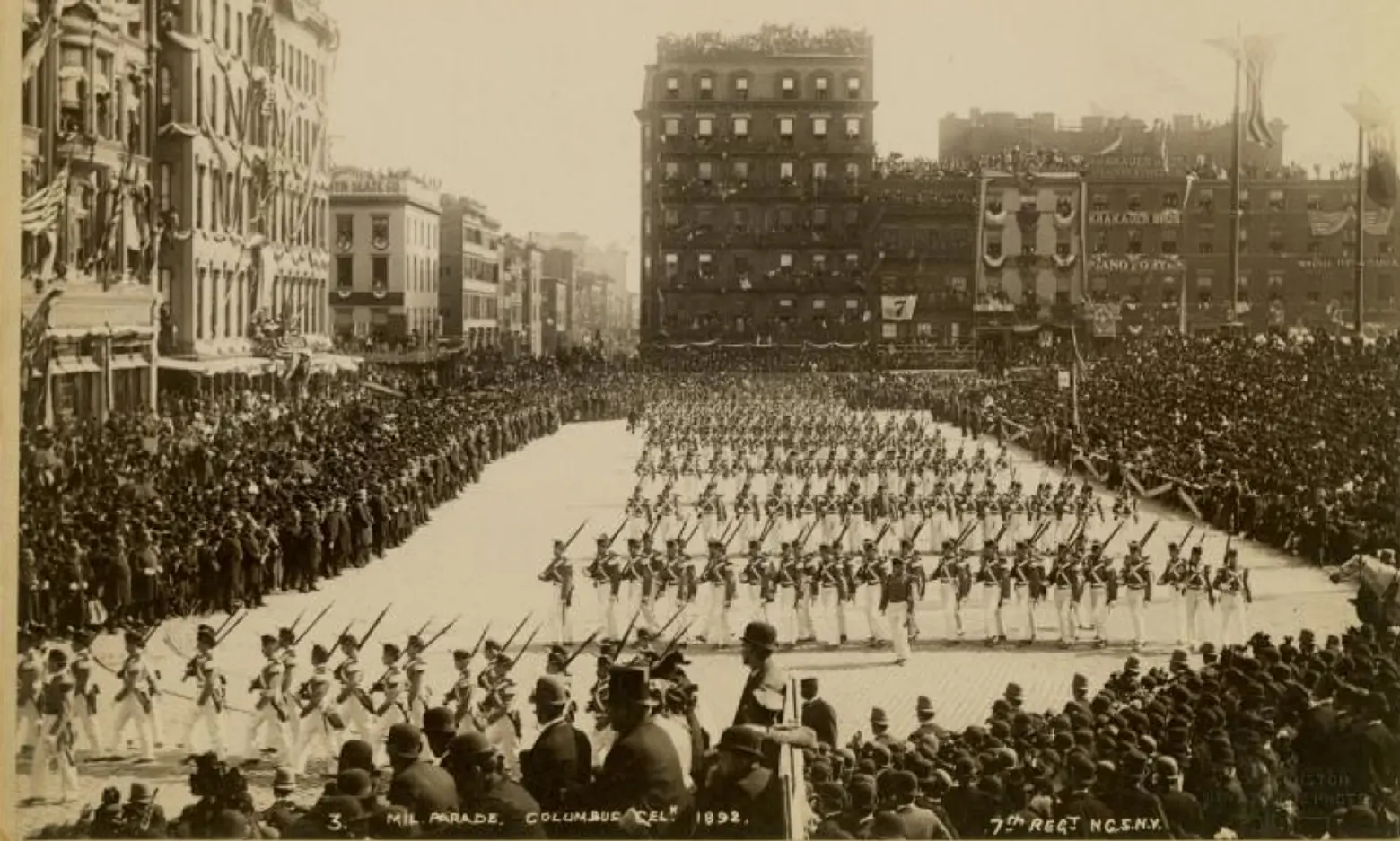 Annually, the Columbus Day parade draws nearly a million viewers to Fifth Avenue, but that's nothing compared to the festivities of 1892 when New Yorkers celebrated the 400th anniversary of the Italian explorer's Caribbean landing for seven full days. Columbus Week was a completely decked out party with a Hudson River naval parade, Brooklyn Bridge fireworks, a music festival, and the first Columbus Day Parade, which consisted of 12,000 public school children, 5,500 Catholic school children, military drill squads, and 29 marching bands.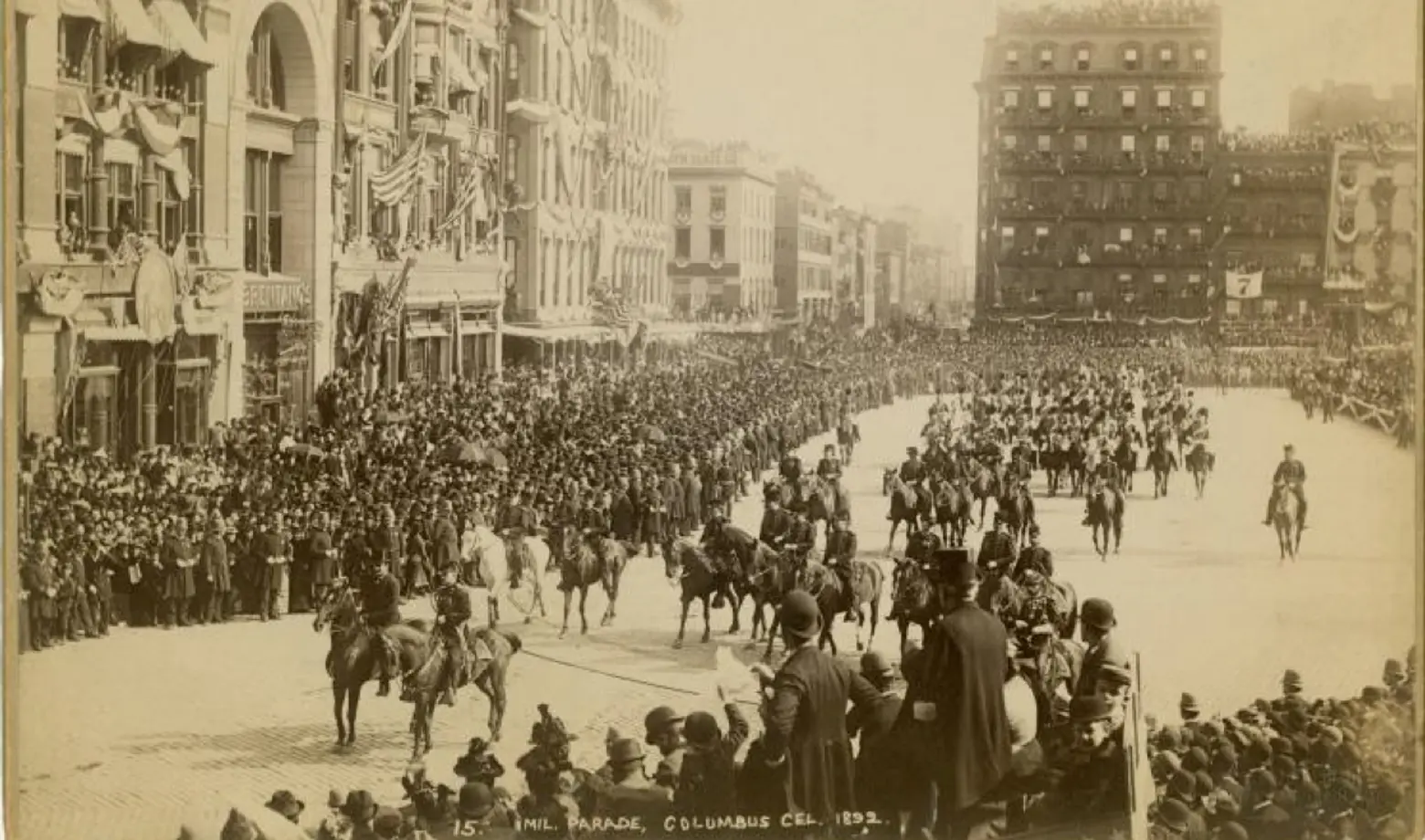 In 1892, President Benjamin Harrison issued a proclamation that established a day to honor the "400th anniversary of the discovery of America," known as Discovery Day (Columbus Day wouldn't become a federal holiday until 1937). Contrary to much of today's backlash against the holiday, it was originally intended to recognize the Native Americans who were here before Columbus, as well as the countless immigrant groups who came after. As evidence of this, the first Columbus Day parade in New York featured 350 Native American students alongside several private Italian schools, according to the American Scholar.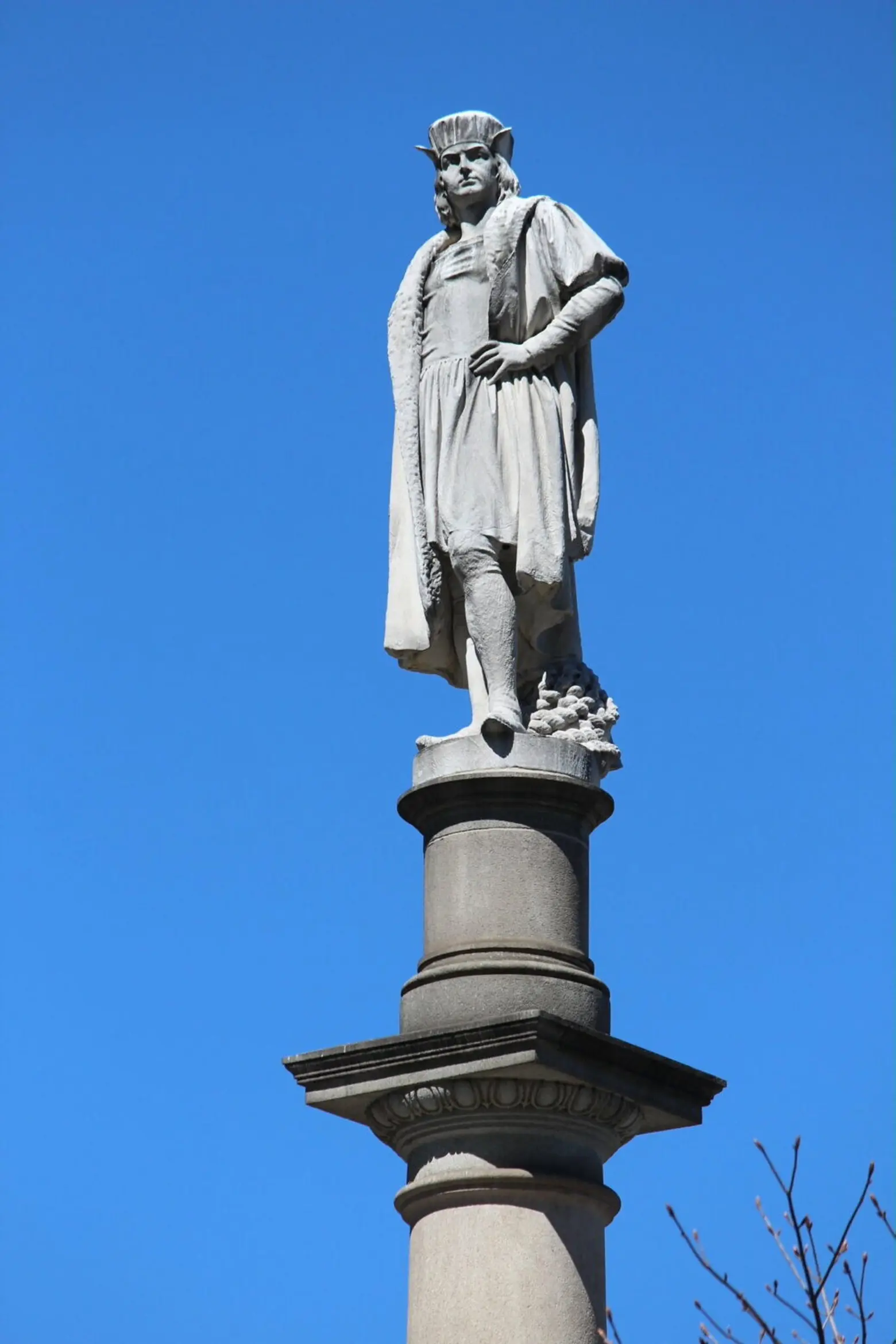 This was also the year that the Christopher Columbus monument was erected at present-day Columbus Circle. To mark the anniversary, an Italian-American newspaper funded its creation by Gaetano Russo, who sculpted a marble statue of the explorer atop a 70-foot granite column adorned with bronze depictions of his three ships.
RELATED: