Hudson Yards Observation Deck Will Offer a Death-Defying Way to Experience City Views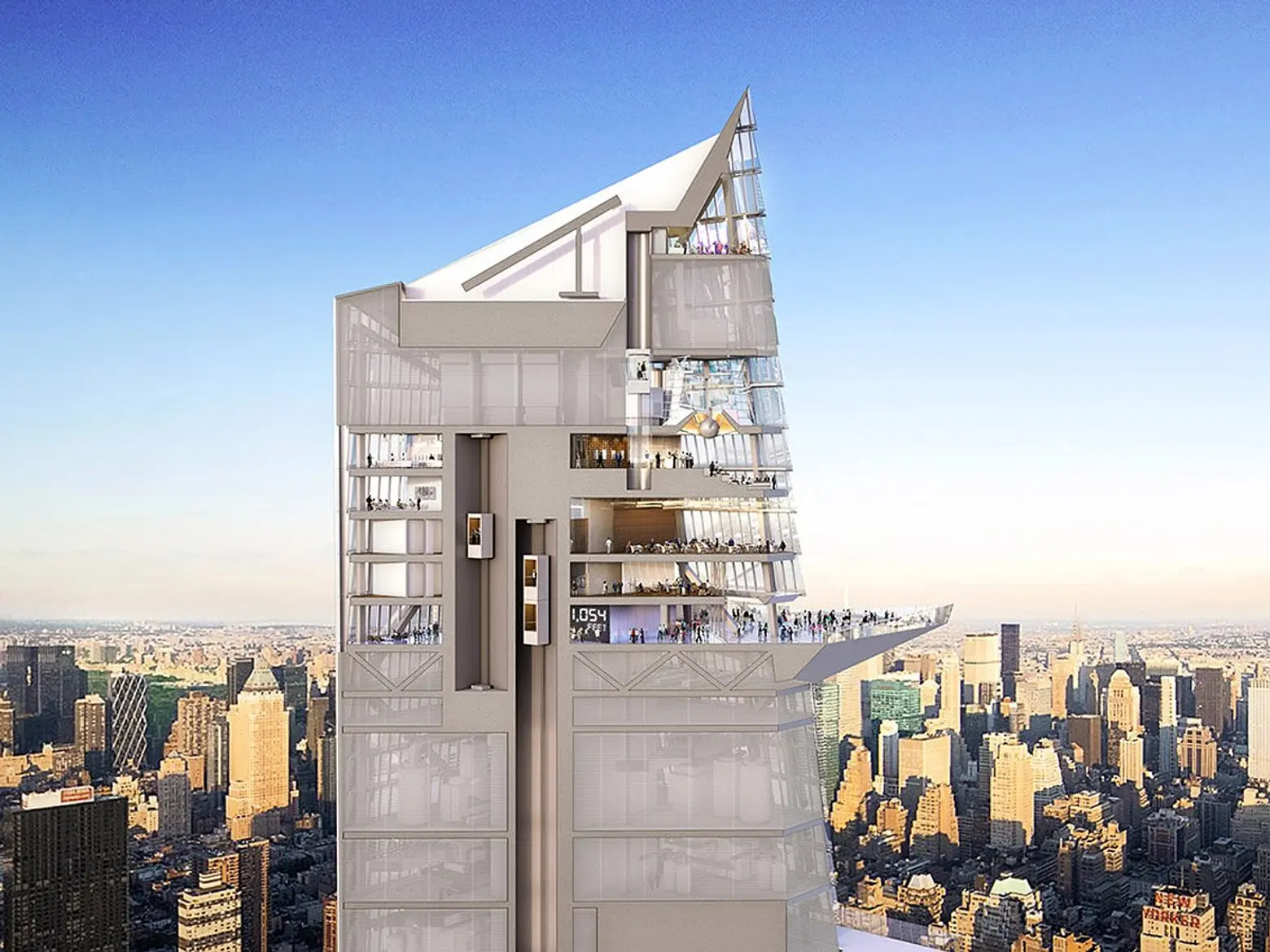 The idea of creating a glass observation deck is nothing new, but the Hudson Yards development wants to push the limits with a seemingly perilous glass-enclosed capsule 1,000 feet up in the sky. According to the NYP, the "thrill device" is modeled after the glass module located 350 feet above Royal Caribbean cruise ship Quantum of the Seas, but amped up with a tilting glass walkway. A detailed design of what will be the tallest observation deck in the city has yet to be revealed, but when Related Hudson Yards President Jay Cross spoke about it at the Young Men's/Women's Real Estate luncheon back in November, he said, "You can choose to pay for it separately and crap your pants."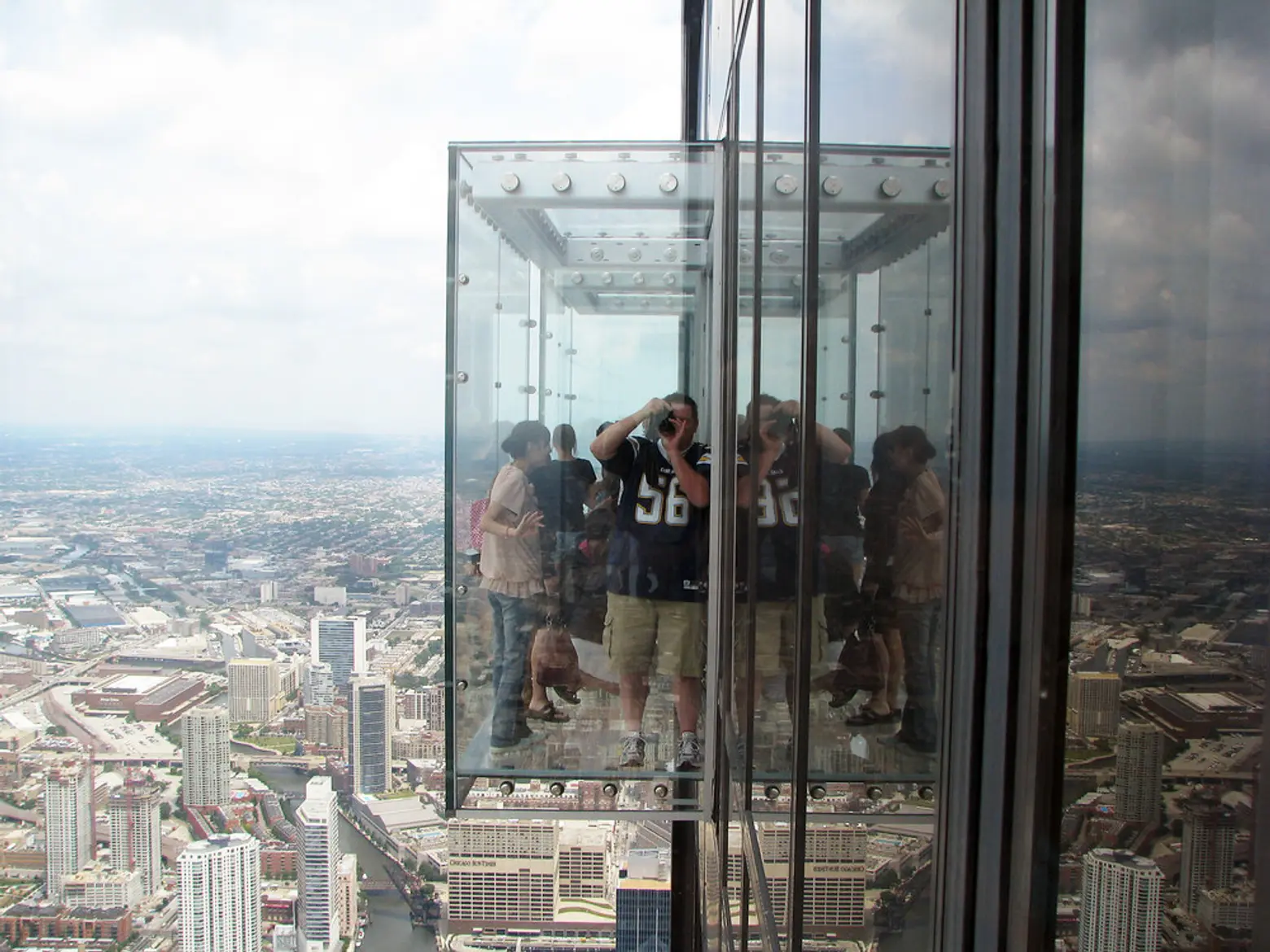 Image: One of the Willis Tower enclosures. © Neo Soul Cafe
In a world packed full of skyscrapers competing for attention, this vertigo-inducing gimmick is a proven way to pull in visitors. In Chicago, the glass walkways at both the Willis Tower's Skydeck and the 360 Chicago have found extreme success with thrill-seeking tourists looking to spice up their stays with stomach-churning views coupled with an adrenaline rush. And for some, ticket prices also come with a story of a lifetime: Earlier this year, a family visiting the Willis Tower received a serious fright when one of the glass enclosures appeared to shatter below their feet. Thankfully for all, it was just the protective coating on the glass that cracked.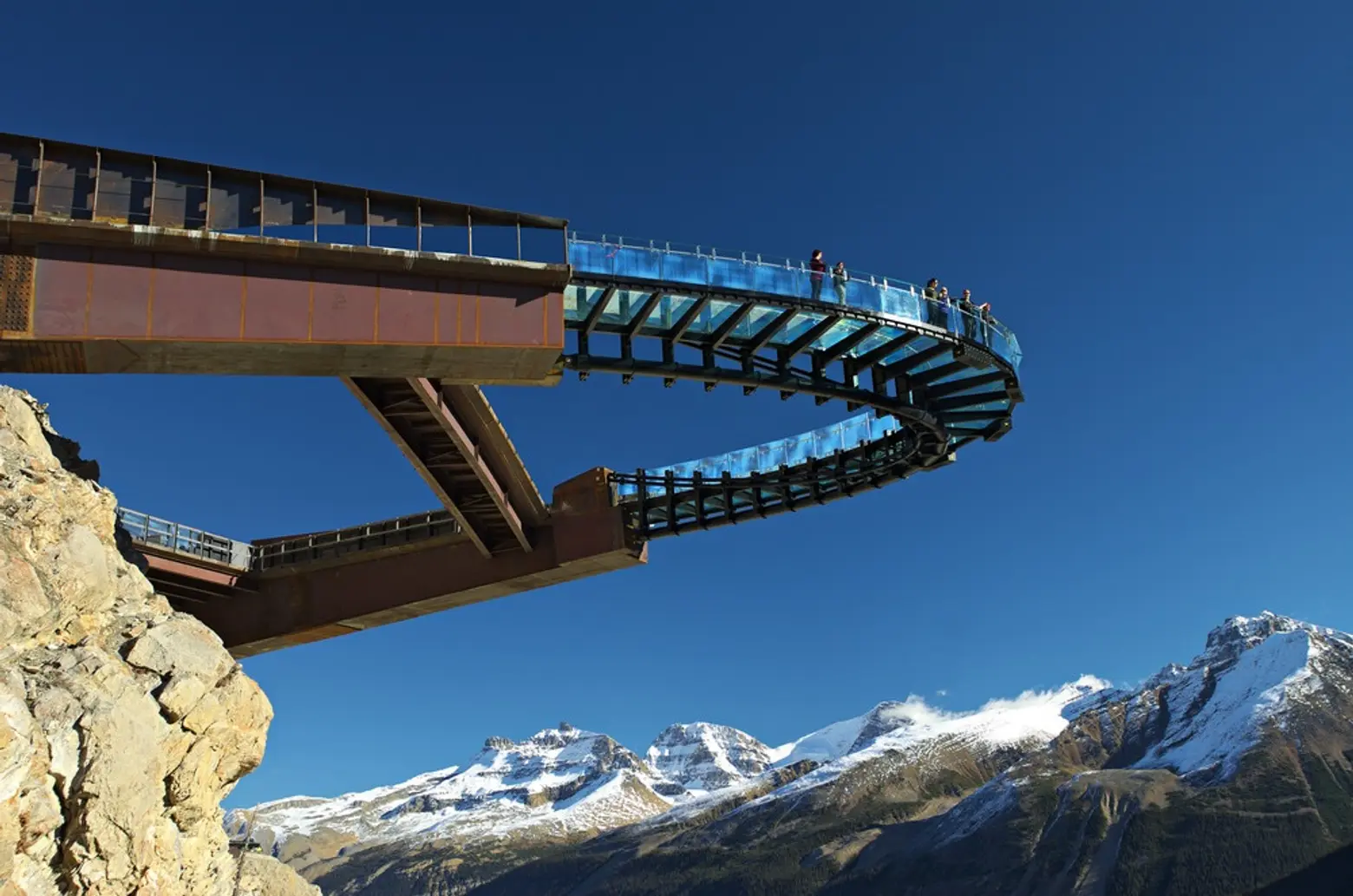 Image © Robert Lemermeyer
Similar tourist draws can even be found out in nature. The Grand Canyon boasts its own precarious outcrop, and Canada's Skywalk opened this summer to rave reviews and many clenched fists. This incredible design juts out from the mountainside, placing visitors sky-high and far out and above Jasper National Park.
Obviously such extreme tourism isn't for all. For visitors who'd rather avoid the extra heart thumps altogether, there's always the colorful, family-friendly observation deck at One World Trade Center opening next spring.
[Via NYP]