Hudson Yards Park renamed in honor of activist and former NY congresswoman, Bella Abzug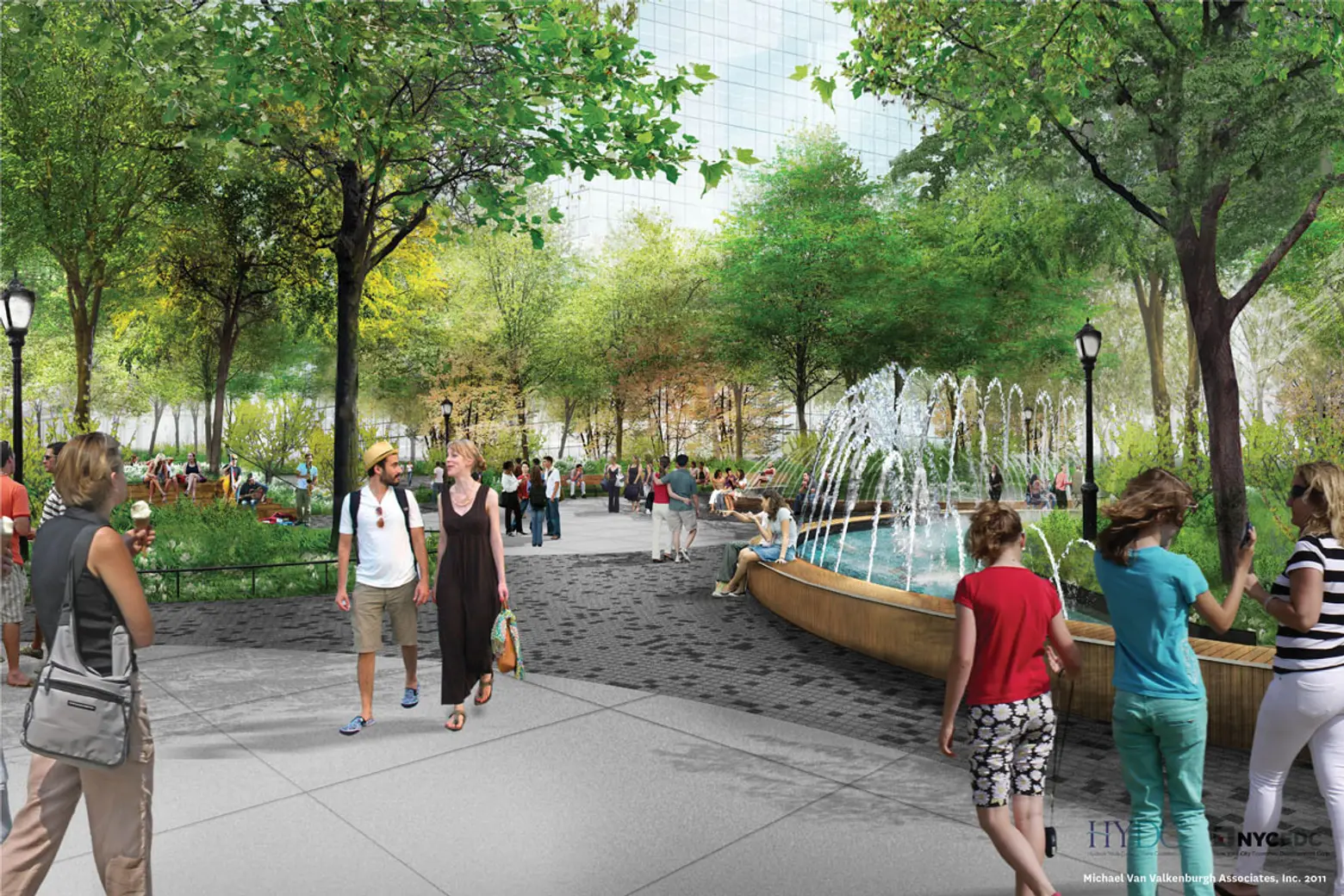 Rendering via MVVA and the Hudson Yards Development Corporation
Update 3/25/19: Tishman Speyer bought last week an auto repair building on West 36th Street for $20 million, the New York Post reported Monday. The company will demolish the two-story building to make way for a greenway that will be the next segment of Bella Abzug Park. In exchange for paying for the new park, Tishman Speyer will get air rights from the city to put up a tower bounded by Tenth and Eleventh Avenues.
The city on Friday renamed a park near Hudson Yards in honor of the late Bella Abzug, a former U.S. Representative of New York and stalwart supporter of the women's rights movement. The greenspace, formerly Hudson Yards Park, stretches just over two acres between West 33rd and 36th Street. First developed with the extension of the 7 subway line to 34th Street, the park will soon be extended to 39th Street and run over an Amtrak rail cut.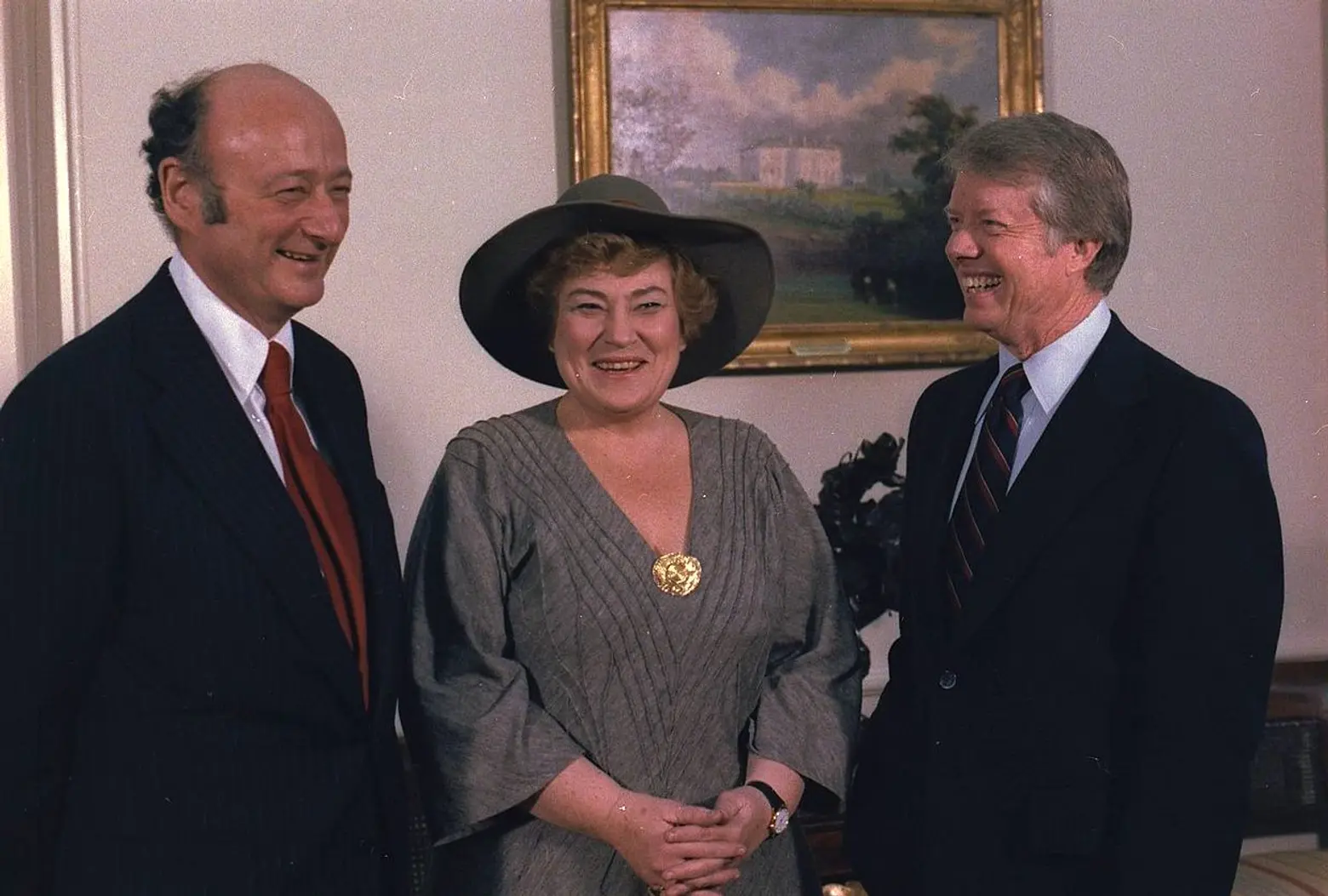 Bella Abzug with former Mayor Ed Koch and President Jimmy Carter; via Wikimedia
Abzug, nicknamed "Battling Bella," was raised in the Bronx by Russian immigrants. As a lawyer, she took on civil rights cases in the South, championed gay rights, and founded the National Women's Political Caucus in 1971 with Gloria Steinem, Shirley Chisholm, and Betty Friedan. Later when Abzug ran for Congress, she used the slogan, "This woman's place is in the House–the House of Representatives."
"Inspired by her personal gender-restrictive experiences, Bella Abzug fought tirelessly as an activist and lawmaker to ensure that women for generations to come would have equal rights," Mitchell Silver, commissioner of NYC Parks, said. "Increasing inclusivity in how we name our parks is a huge step towards etching the memory of influential women into our public identity."
According to the city, the renaming aligns with Mayor Bill de Blasio's goal of diversifying the people honored on public property. In 2017, the mayor's administration convened a commission to review public art and monuments in the city and develop guidelines to address those that are seen as oppressive.
And last summer, the city announced plans to bring more statues of historic women to public spaces since 90 percent of the city's memorials honor men. The first statue to be commissioned through the initiative will honor Shirley Chisholm, the first black woman to serve in the House and a native of Bed-Stuy.
As 6sqft learned last September, the extension of the Hudson Yards park will cost $374 million, making it the most expensive park project in NYC history. The park, designed by Michael Van Valkenburgh Associates and Tishman Speyer, features tons of trees, seating areas, and fountains.
Groundbreaking for the second phase of the park will begin in 2020, with an opening planned for the winter of 2023.
RELATED: