HS2 Architecture's Wooster Street Loft: Elegant Furnishings plus Industrial Details Add up to Perfection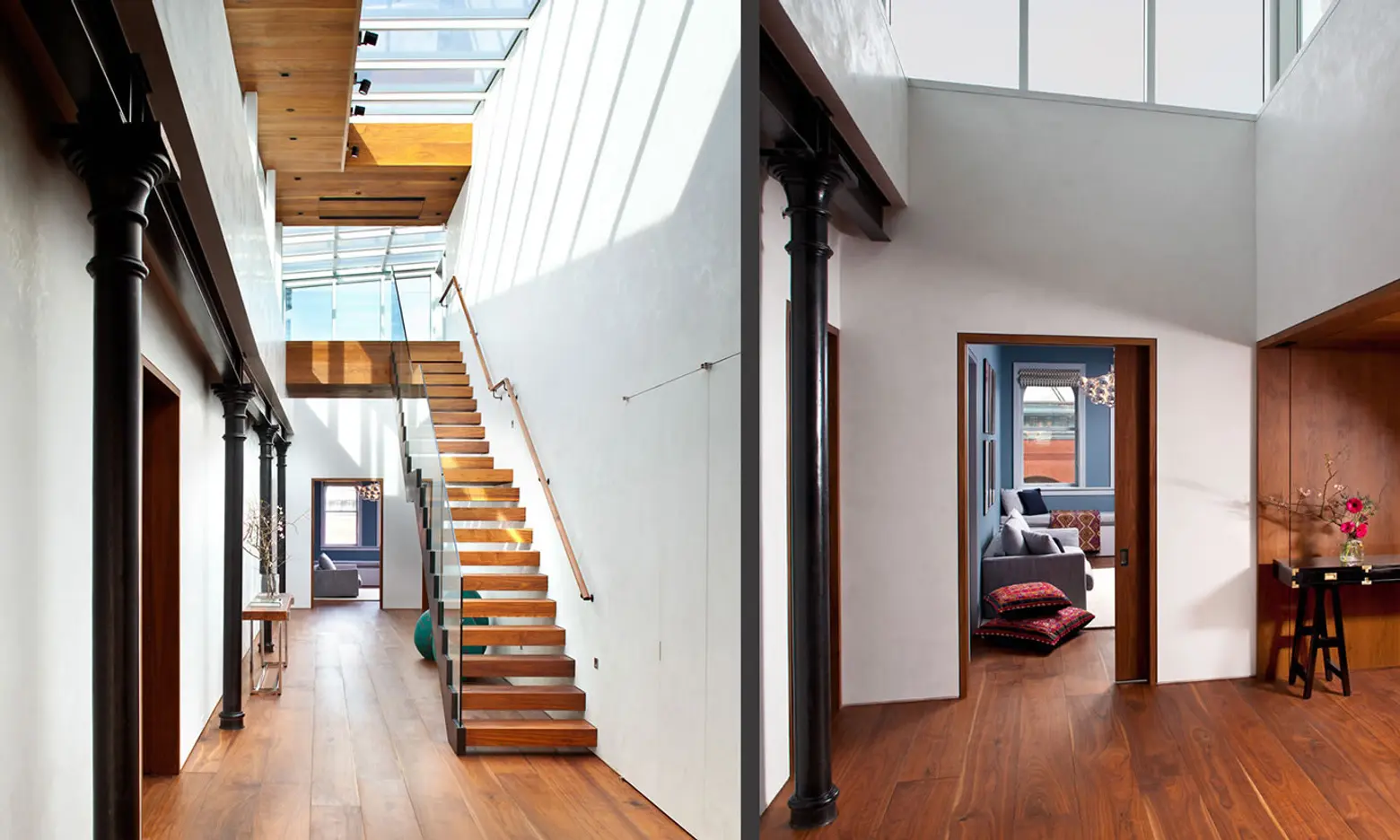 Sometimes when we're presented with a blank page, we aren't sure where to start. Thankfully, when HS2 Architecture set out to transform the entire top floor of a classic Soho building, they knew exactly what they wanted to achieve. When they looked at their blank slate they saw the "opportunity to create a large central sunlit hall with a sculptural steel and walnut stair connecting the living areas to a large private roof-top garden." This is why we write about architecture and don't practice it. But lucky for us that means we get to bring you the stunning end result of their vision.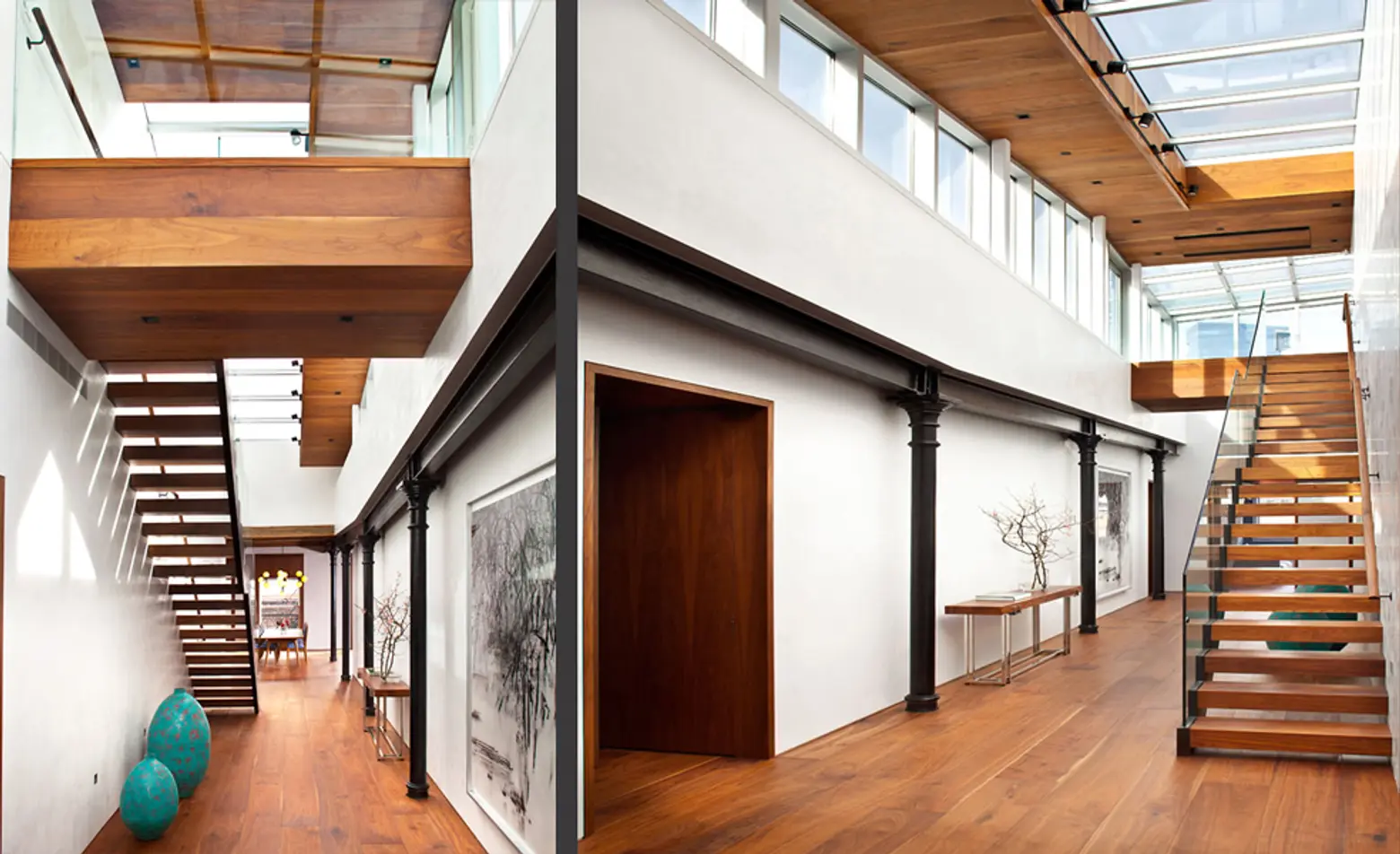 So let's start with that hallway and stair because it truly is the centerpiece of the home. Big, beautiful skylights drench the space with sunshine, even offering a decorative pattern of shadows along the adjoining wall. The stairs themselves seem to float in air as they lead the way to that little bit of heaven the outdoor space affords.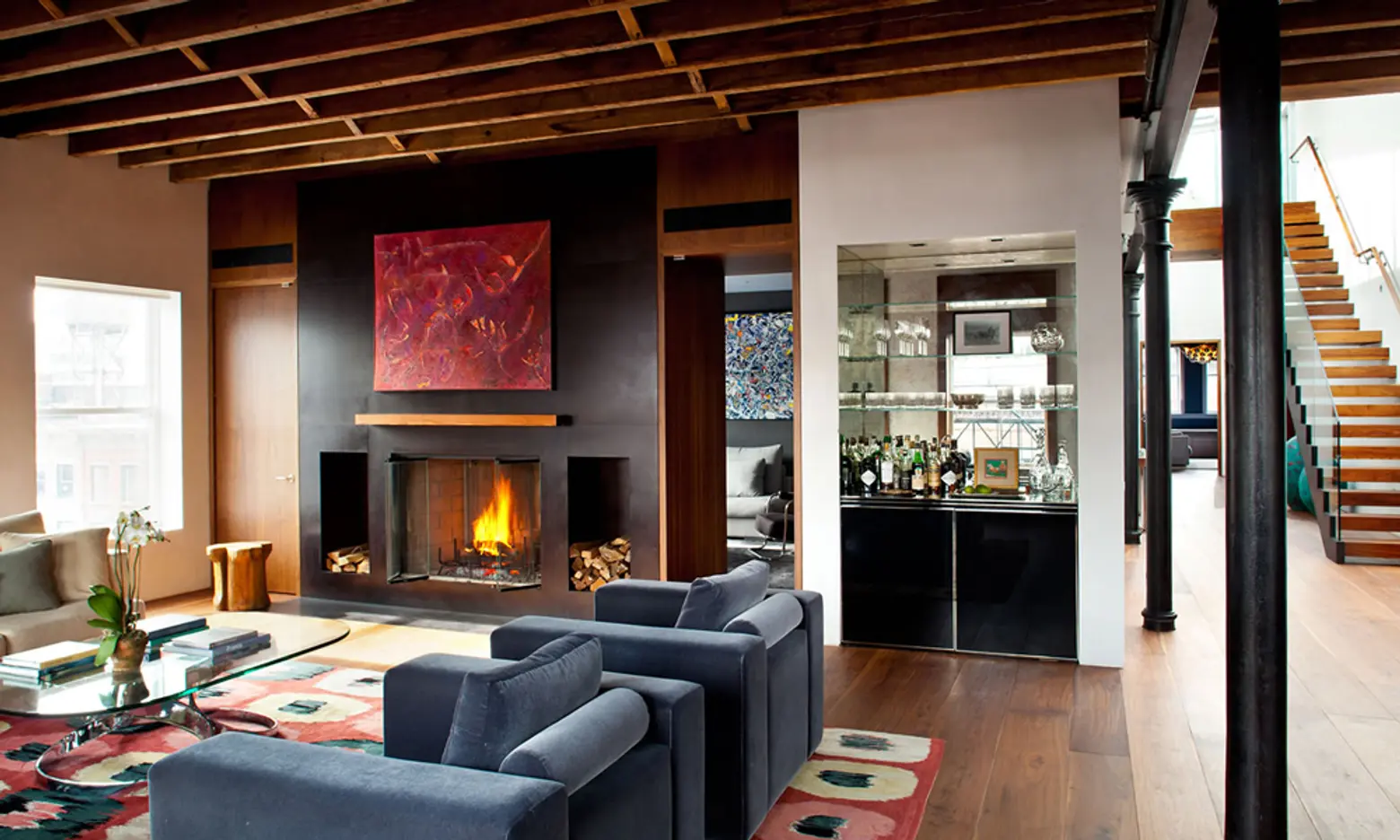 From the large open living (with your own personal bar!), dining and kitchen space on one end of the hall, to the other where you'll find the private wing with all the bedrooms; it's clear that the floor plan has been thoughtfully designed to match up with the family's entertaining and privacy needs.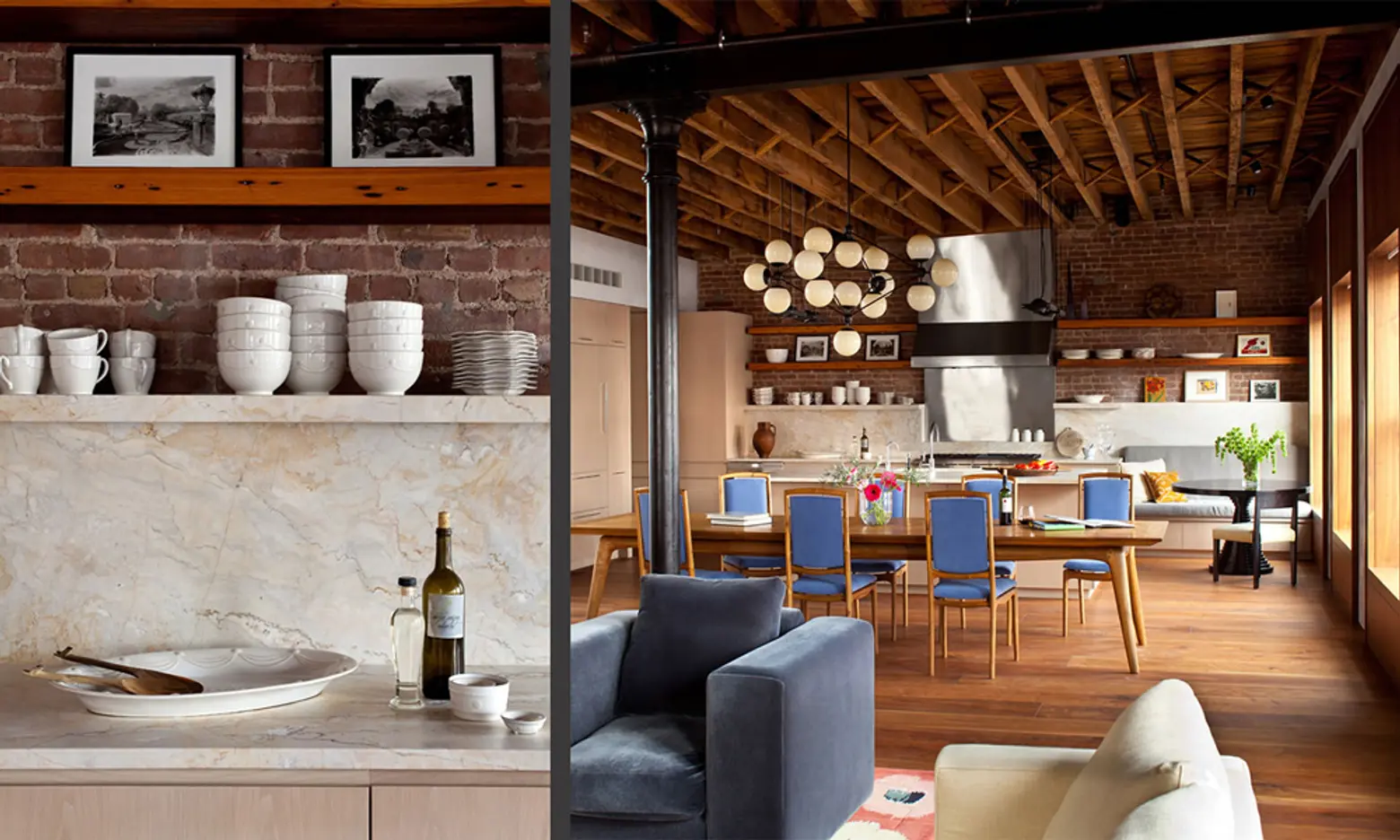 Just about everywhere you look the industrial features of the original building, such as steel beams, wood raftered ceilings, and exposed brick walls, are juxtaposed with the loft's elegant furnishings.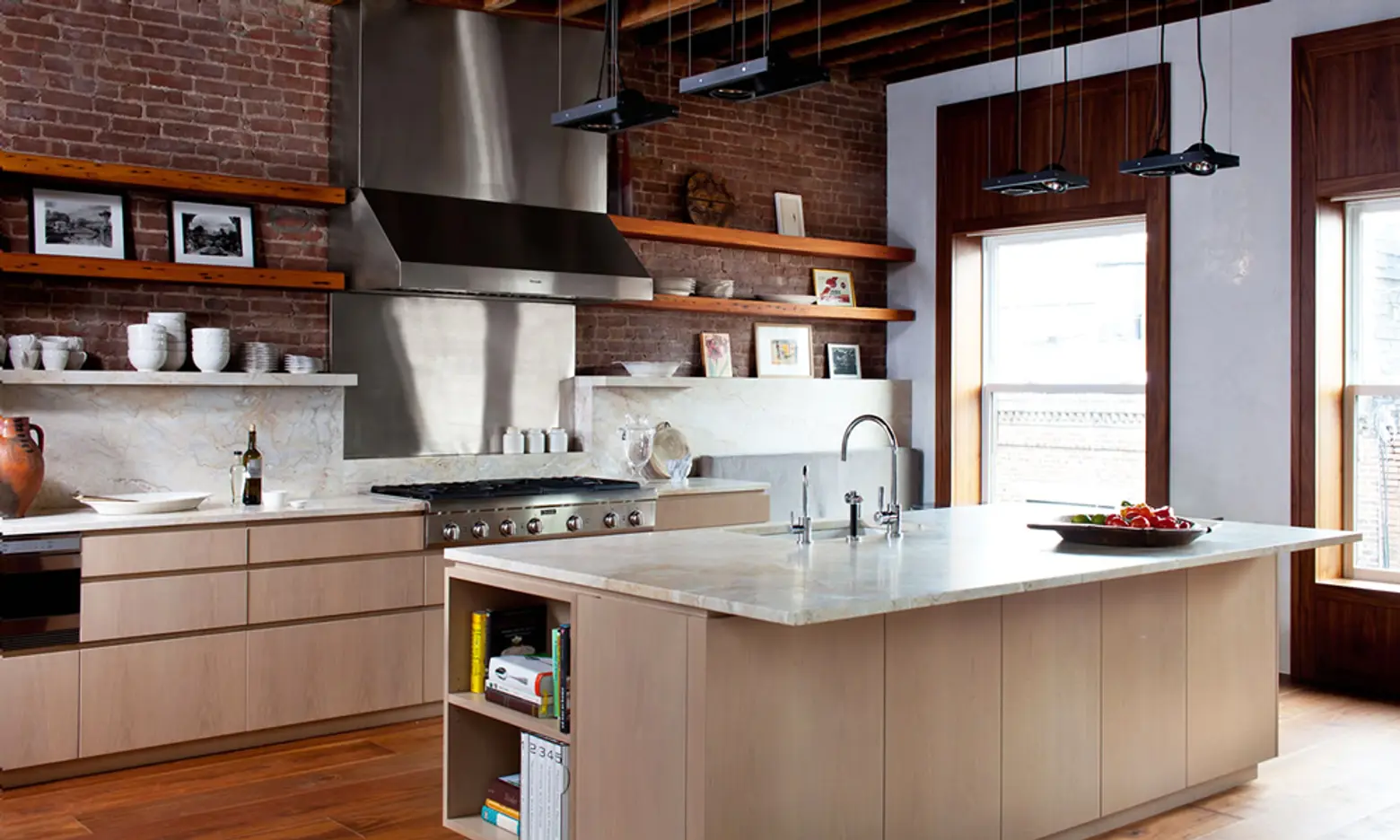 If you're curious to see what perfection looks like, be sure to click through our gallery for even more photos of this exquisite Wooster Street residence. Plus you can see more of HS2's blank slate transformations here. We can't wait to see what they do next!
[Related: This West Village Remodel by HS2 Architecture Wows with a Greenhouse Dining Room]