16 things to do in NYC this Labor Day Weekend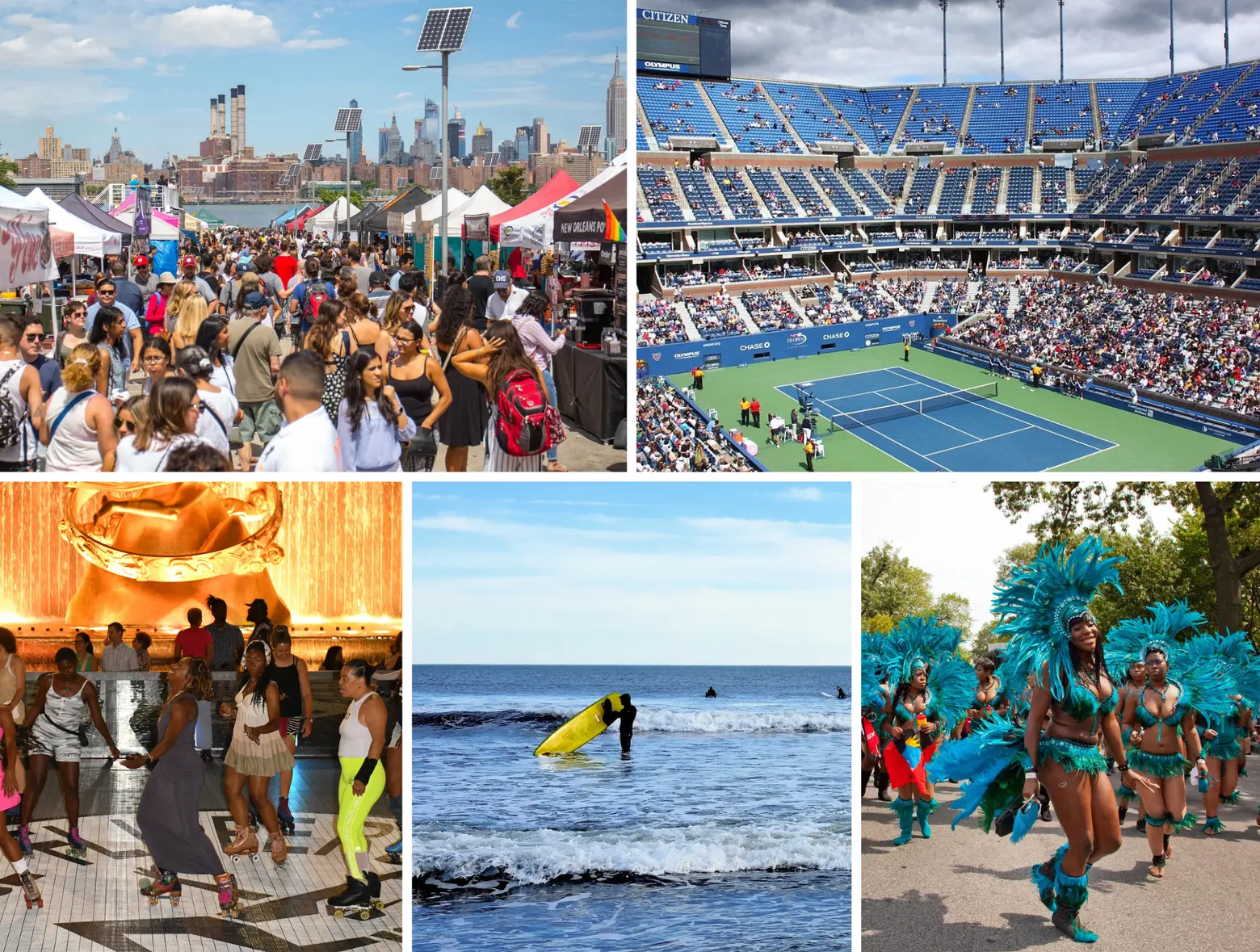 Labor Day is a holiday spent recognizing American workers. The holiday's history can be traced to New York City in the late 19th century as unions and labor movements gained traction within the working class. Calls for a national holiday resounded amongst laborers, and the first Labor Day Parade was held in Union Square on September 5, 1882. In addition to being a celebration of unions, the holiday also represents the unofficial last weekend of summer. Ahead, find out some of the best ways to celebrate the long weekend in NYC, from attending the historic Labor Day Parade on Fifth Avenue to witnessing "one-wheel madness" at the NYC Unicycle Festival.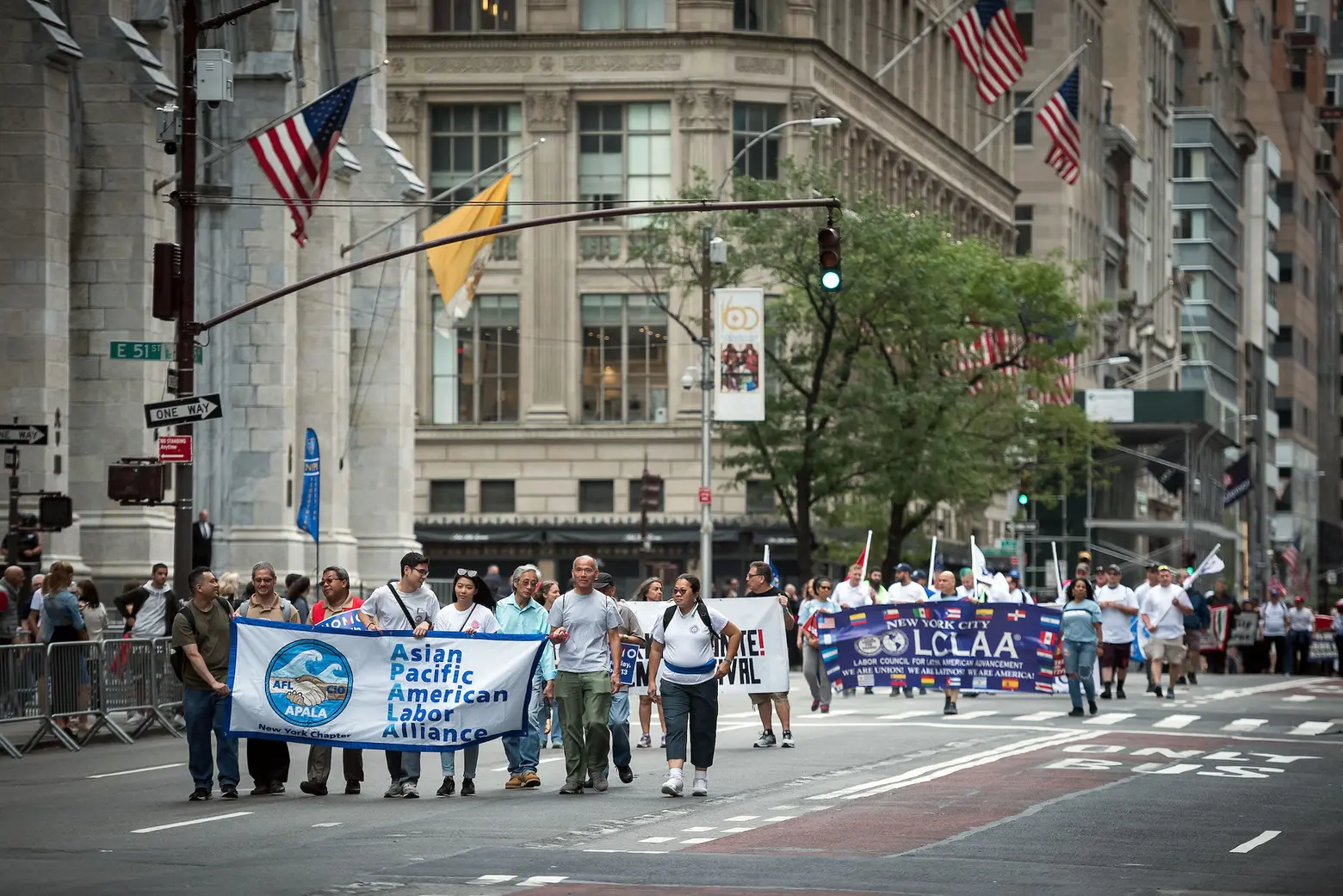 Image courtesy of Ed Reed/Mayoral Photography Office on Flickr
Cheer on workers at the Labor Day Parade
Since it was first held in 1882, the Labor Day Parade continues to give a platform to the nation's laborers and union groups who have fought to secure better working conditions for Americans. This year's parade will be held on Saturday, September 9, and sets off from Fifth Avenue and 44th Street at 10 a.m. before heading to 64th Street.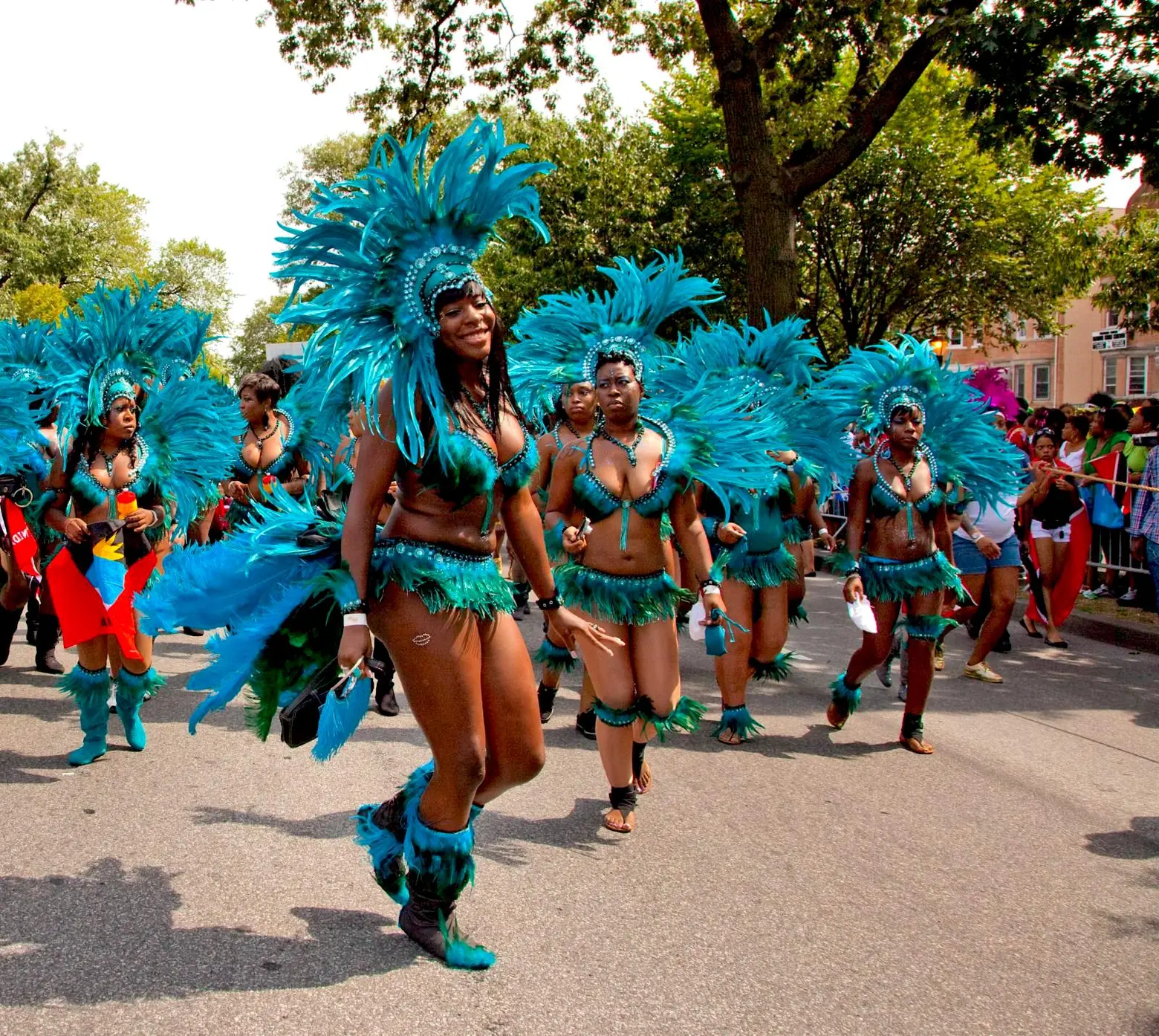 Photo courtesy of Brian Lin on Flickr
Celebrate at the West Indian Day Parade
Held on Labor Day, the West Indian Day Parade is a celebration of West Indian culture. Hosted in Crown Heights, Brooklyn, the festive day started as the Carnival in Harlem in the 1930s, when a group of West Indian women began to stage costume parties in large enclosed spaces to celebrate the period before Lent. In the 1960s the parade moved to Brooklyn where it's been hosted ever since. Parade-goers can expect to see colorful and eye-capturing costumes, live music, and more.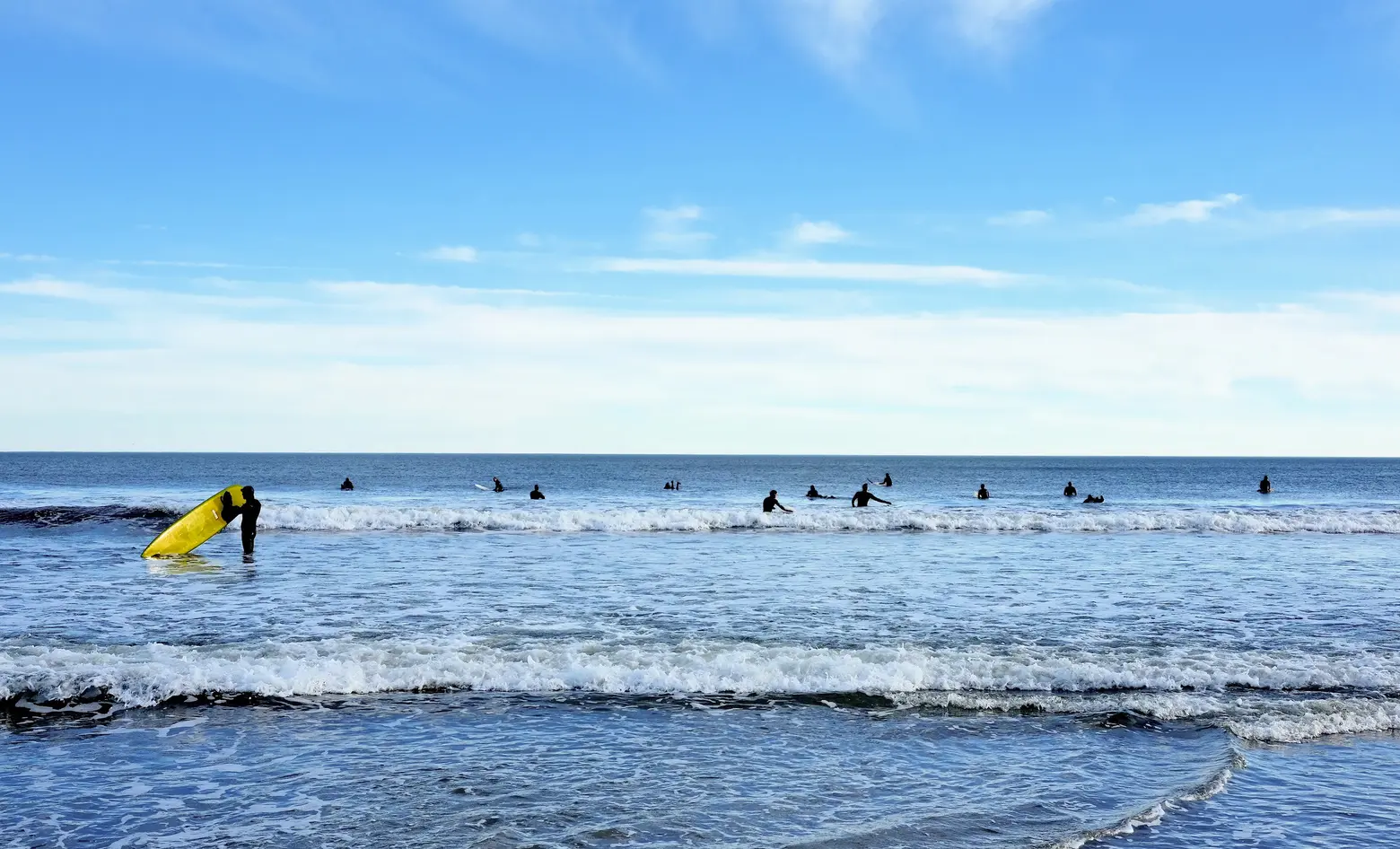 Image courtesy of Lars Plougmann on Flickr
Go to the beach
If you're planning on a relaxing Labor Day and want to enjoy the warm weather, a good idea would be to spend the day at one of New York City's beaches. With more than 14 miles of beachfront, there are plenty of places to bask in the sun. A full list of the city's beaches can be found here.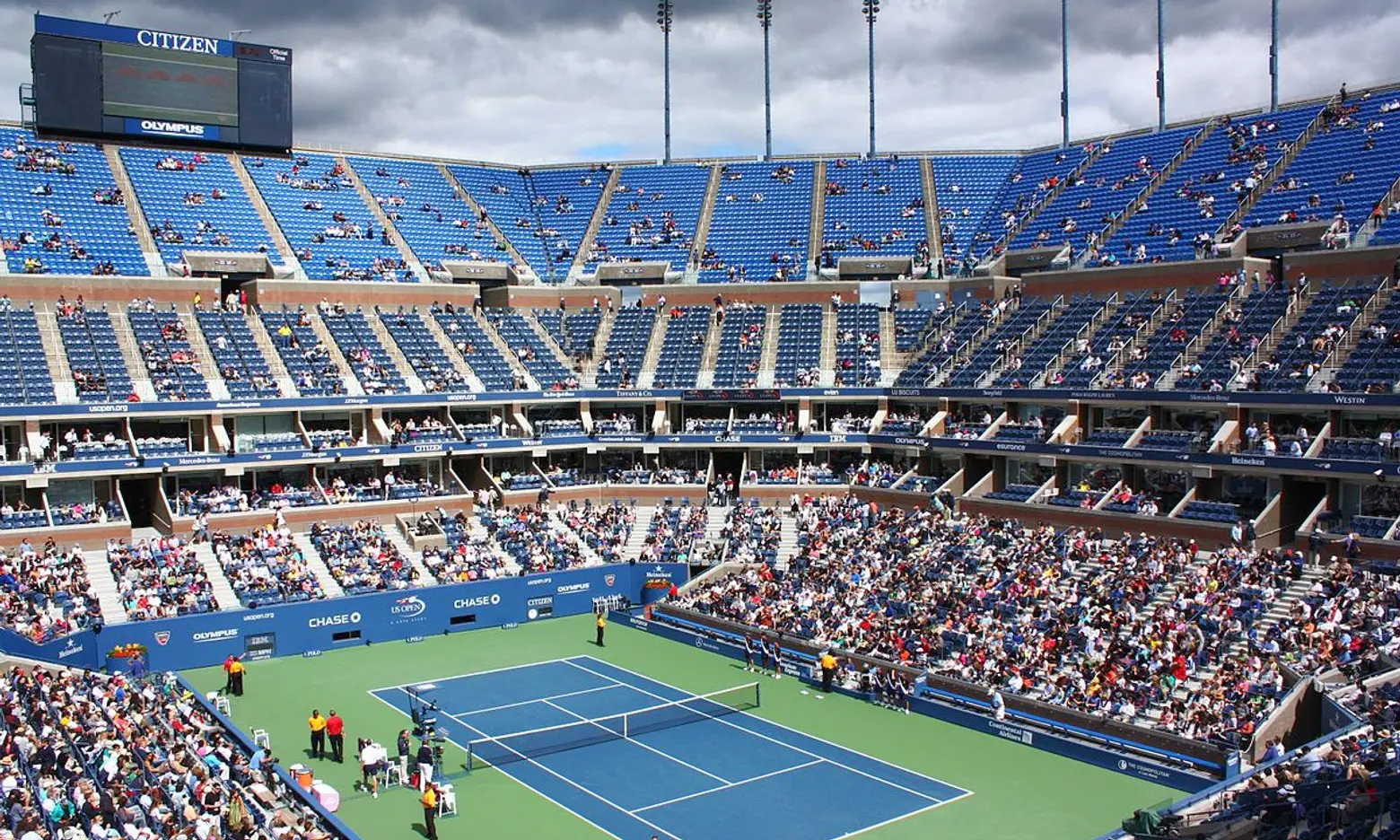 Image courtesy of manalahmadkhan on Flickr
Watch the US Open
Come enjoy one of the world's premiere tennis tournaments at the USTA Billie Jean King National Tennis Center in Queens. Carlos Alcaraz and Iga Swiatek are the men's and women's singles defending champions. Visitors can also spend some time exploring the beautiful Flushing Meadows-Corona Park. This year's US Open is taking place from August 28 to September 10. Tickets can be purchased here.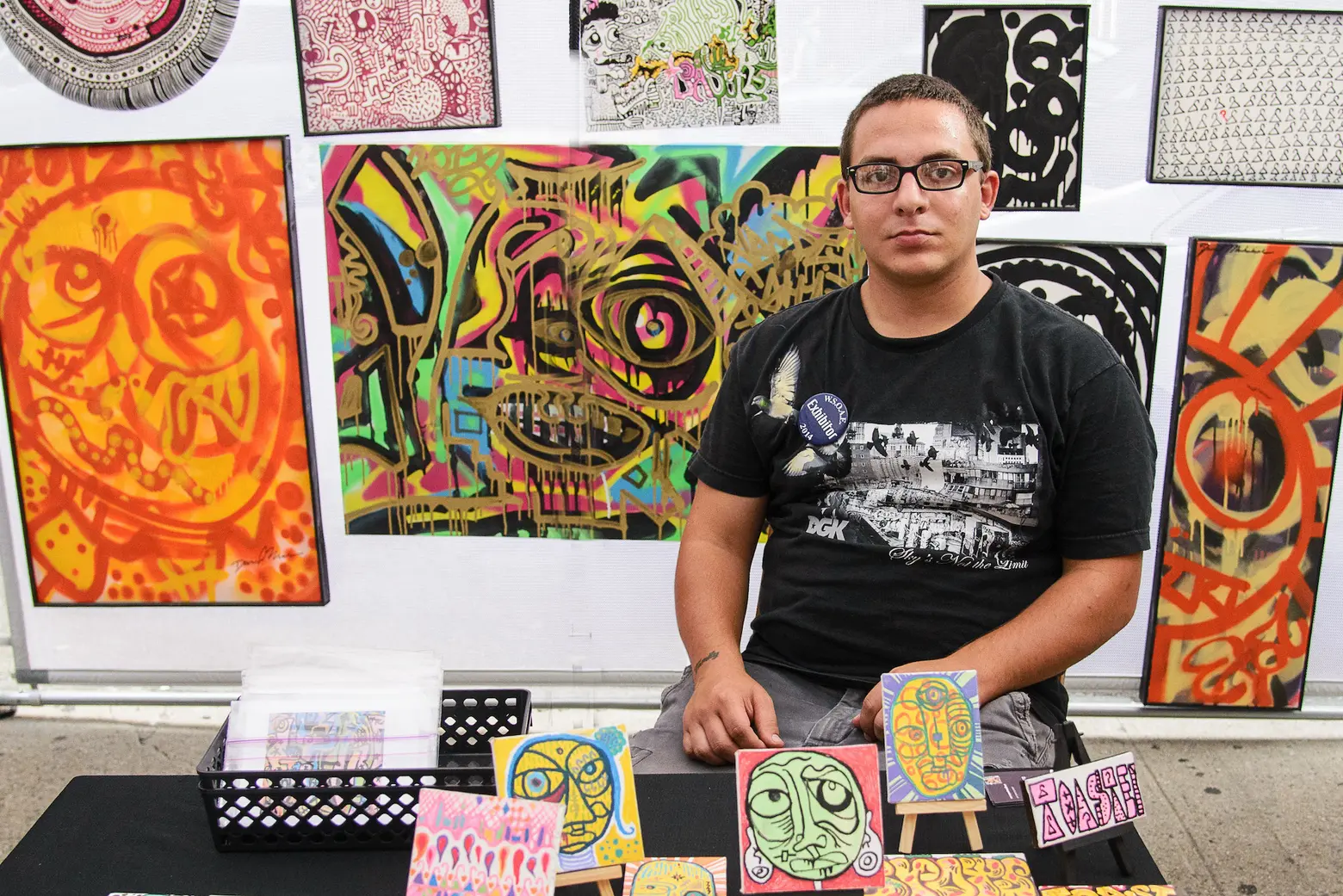 Image courtesy of Rebecca MB Pearson Photography
Stop by the Washington Square Outdoor Art Exhibit
The Washington Square Outdoor Art Exhibit came about when artists Jackson Pollock and Willem DeKooning set up some of their paintings on a sidewalk adjacent to Washington Square Park amid financial troubles. Now over 80 years later, artists flock to Washington Square Park to showcase, sell their work, and receive awards and cash prizes. This year, more than 50 artists and craft artisans will be featured over the course of the exhibit, offering paintings, photography, jewelry, ceramics, woodworking, and much more. The exhibit will be held on University Place between Waverly Place and East 11th Street. This year's event will be held from September 2 through the 4 and from September 9 through the 10.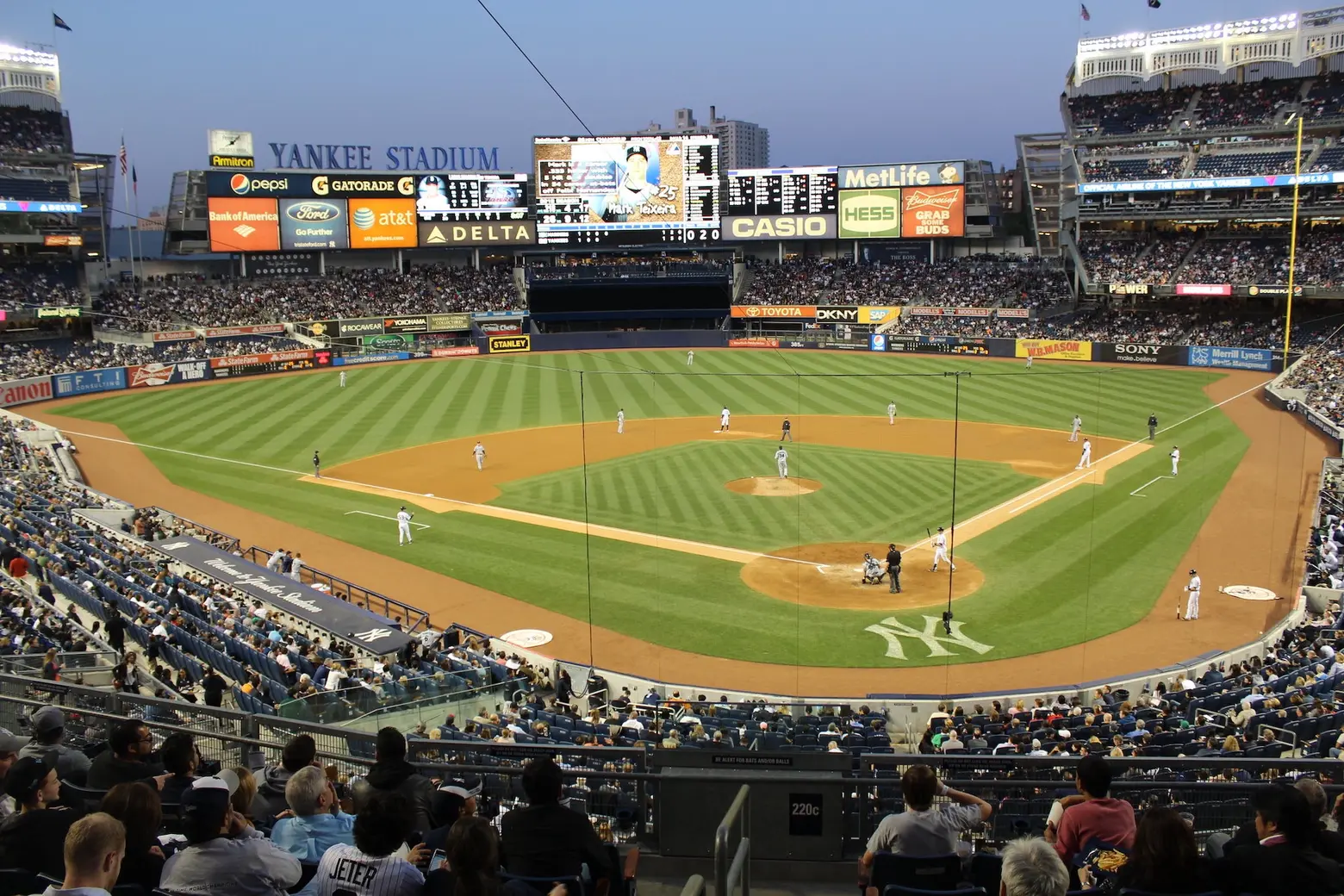 Photo courtesy of Shinya Suzuki on Flickr
Catch a baseball game
Another way to spend your Labor Day is by enjoying America's pastime. The Mets play on September 3 in a series against the Seattle Mariners. (The Mets' minor league affiliate the Brooklyn Cyclones also has a homestand against the Greenville Drive this weekend.)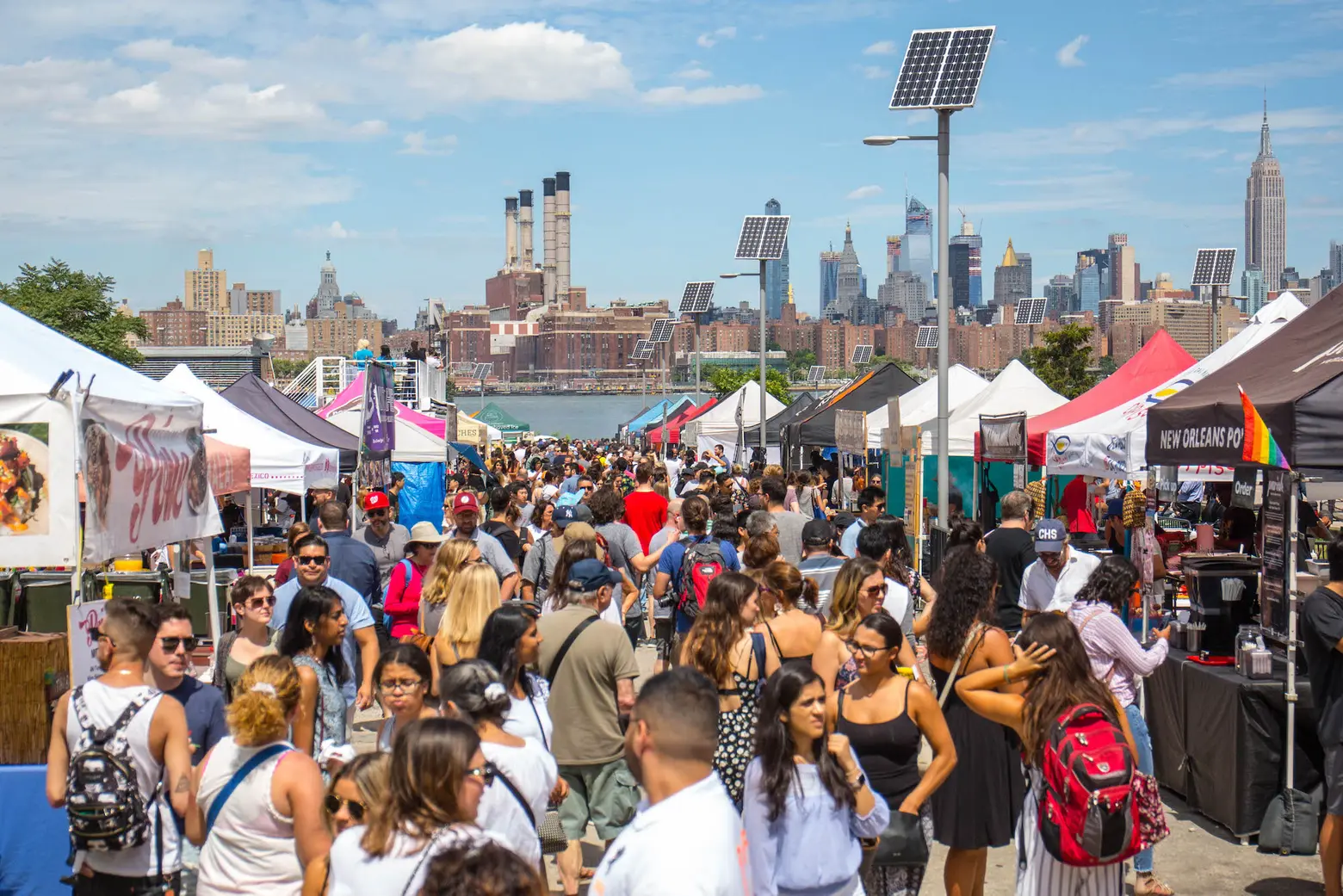 2018 Smorgasburg; Photo by Scott Lynch
Feast at Smorgasburg
Hungry? Visiting Smorgasburg in Williamsburg is a perfect activity for Labor Day. At the famous open-air food market, you can find a selection of vendors from around the country offering diverse cuisines, ranging anywhere from barbecue to grilled cheese and anything in between. Smorgasburg's hours of operation for its Williamsburg and Prospect Park locations are 11 a.m. to 6 p.m. on Saturdays. Their World Trade Center location operates on Fridays from 11 a.m. to 7 p.m.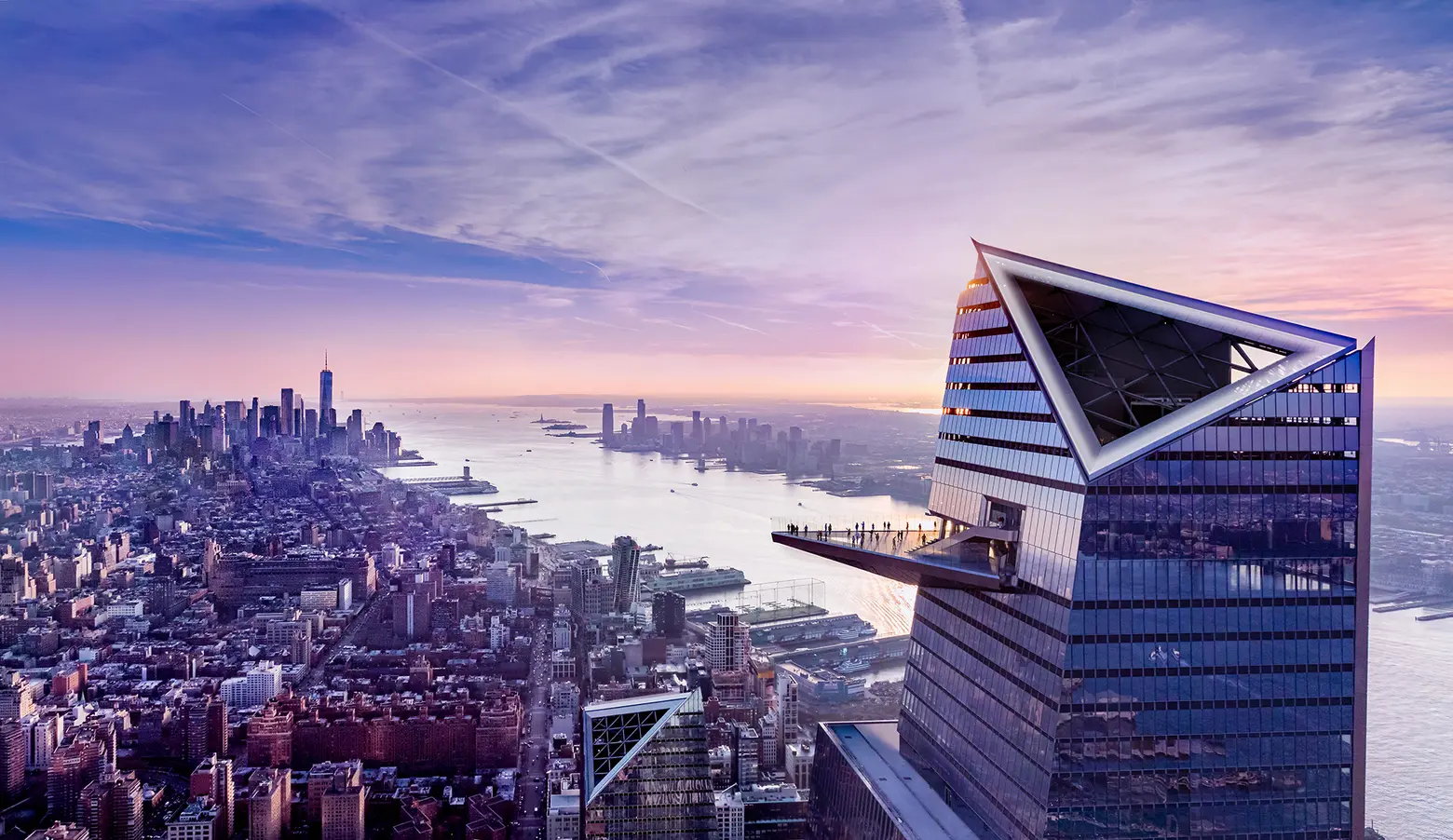 Image courtesy of Related-Oxford
See New York City from new heights
New York City is home to some of the highest observation decks in the world, offering visitors the opportunity to look down on the city and take in the view. There are plenty of observation decks to visit, whether it be 30 Rock's or the highest outdoor observation deck in the Western Hemisphere at the Edge in Hudson Yards.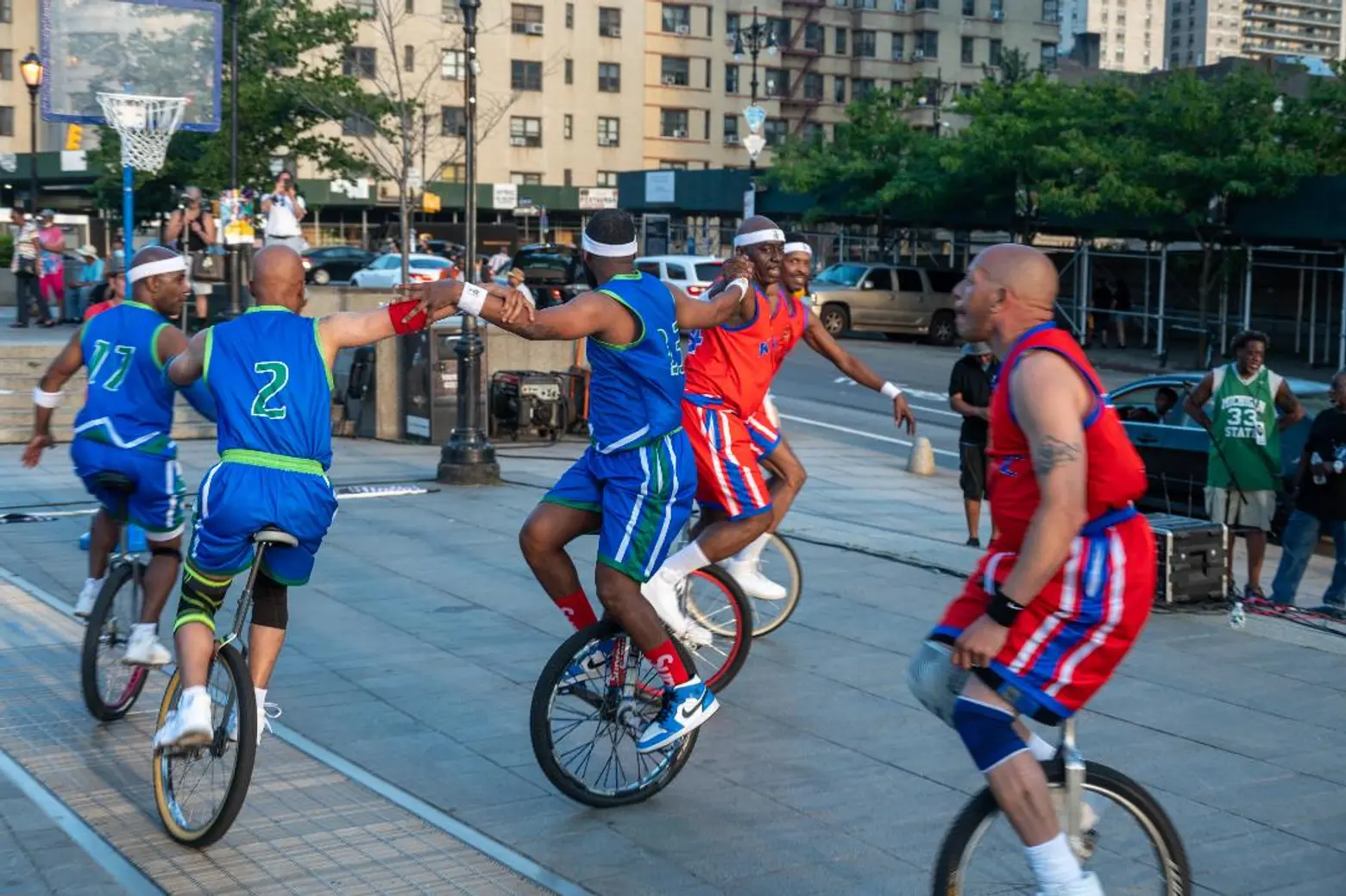 Image courtesy of Bindlestiff Family Cirkus
Roll through the NYC Unicycle Festival
Produced by Bindlestiff Family Variety Arts, the NYC Unicycle Festival is a free annual event that brings together unicycle riders from around the world. Attendees include professional riders, recreational riders, and anyone in between. On September 2 from noon to 5 p.m. at Seven Gables Playground and Cunningham Park in Queens, the festival will host one-wheel activities, including mountain unicycle, unicycle basketball, and learn-to-ride events. This year's festival is being held through September 3. More information can be found here.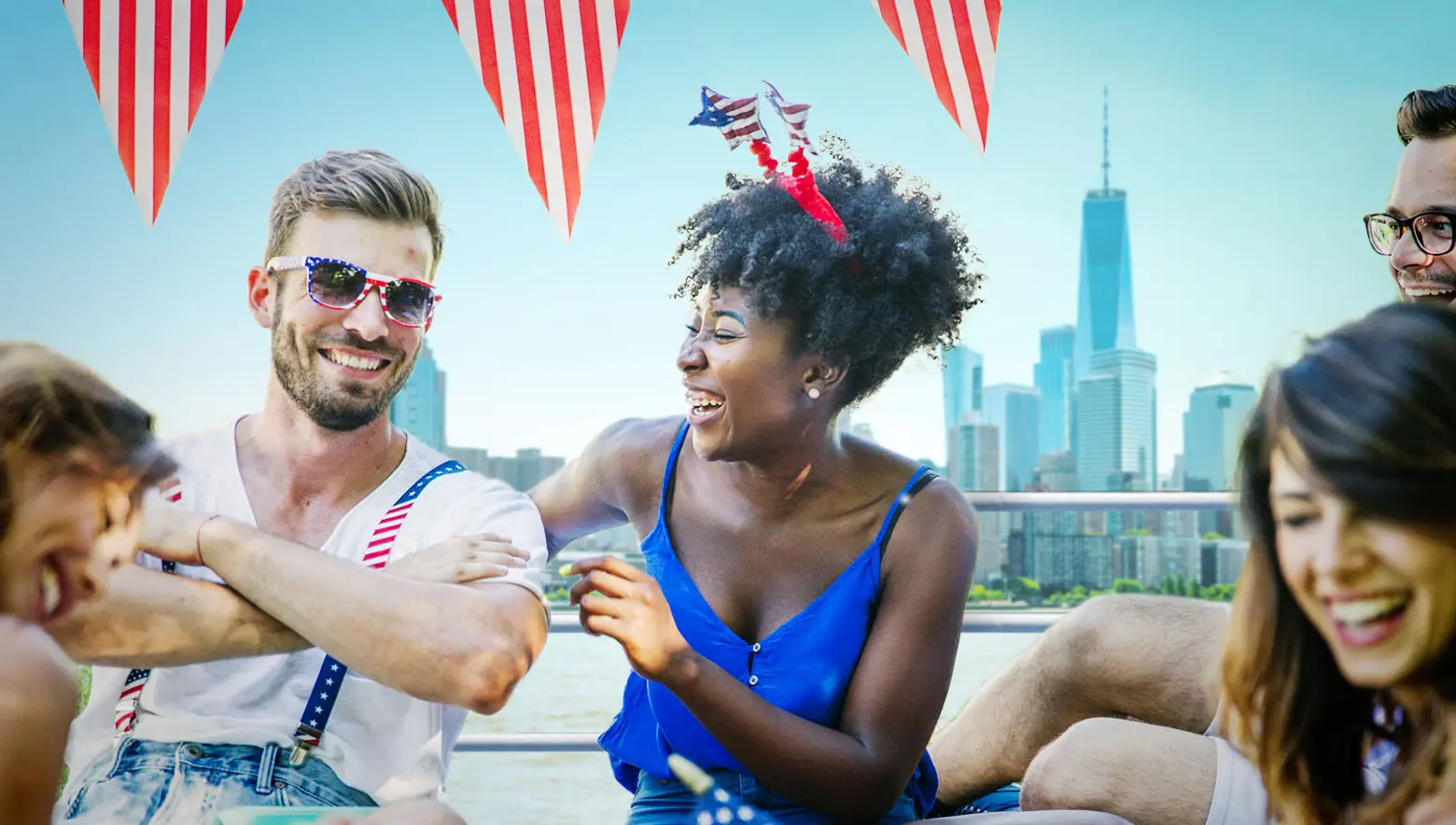 Image courtesy of Event Cruises NYC
Cruise into Labor Day Weekend
Event Cruises NYC is offering an exclusive Labor Day Weekend cruise through New York Harbor and down the Hudson River, giving guests incredible views of the city skyline and famous landmarks like the Statue of Liberty and Ellis Island. Brunch guests have access to all three of the boat's decks so they can capture the view from any side of the vessel. The cruise is approximately two hours in length and will be accompanied by a live DJ, bottomless mimosas, and a delicious, three-course brunch menu. Tickets can be purchased here.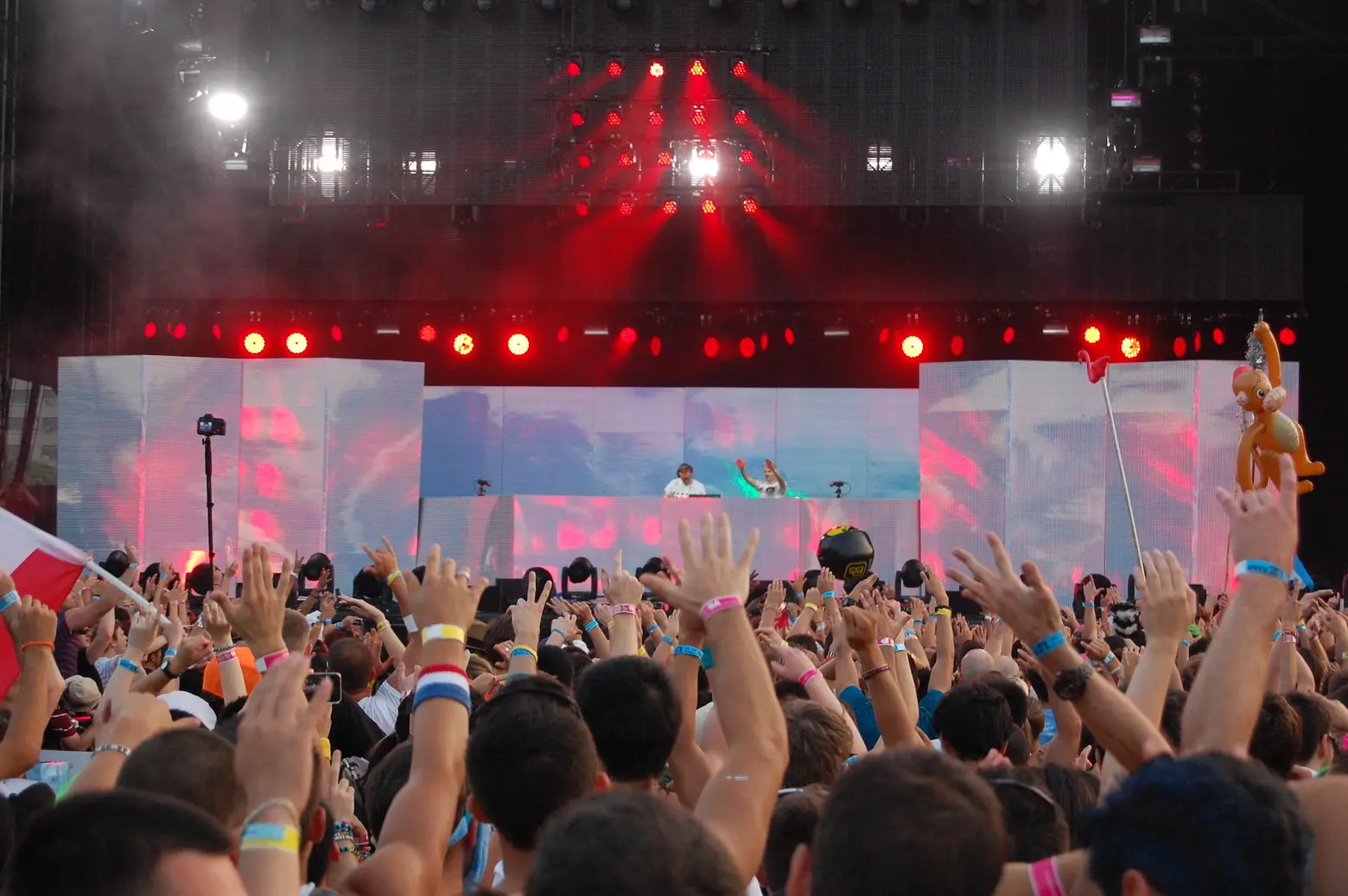 Image courtesy of digboston on Flickr
Rave at the Electric Zoo Festival
Over Labor Day Weekend, the renowned electronic music festival Electric Zoo is returning to New York City. Hosted within Randall's Island Park, the festival brings together the best electronic music acts from around the world who perform over the course of three days from September 1 to 3. Purchase tickets here.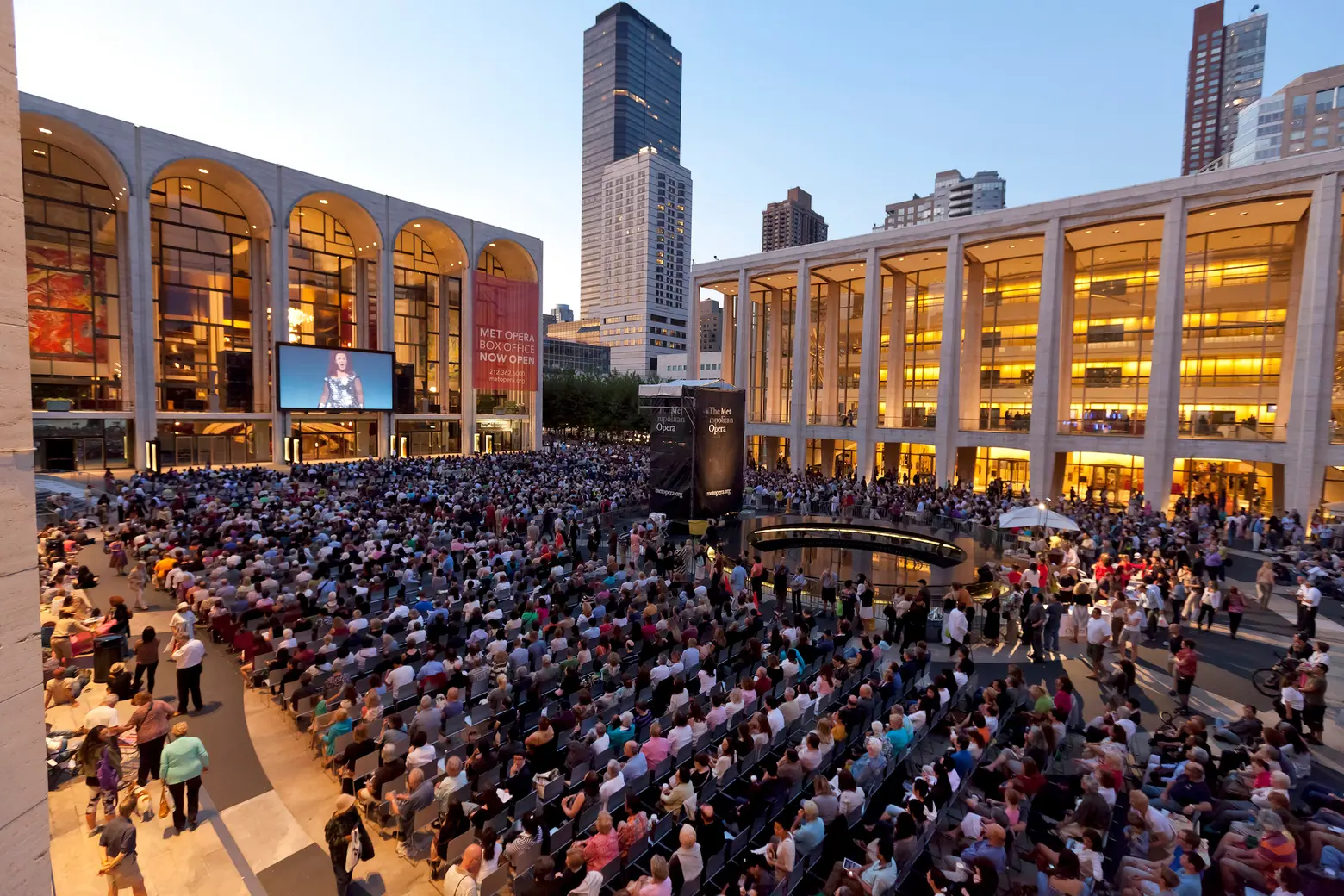 Image courtesy of Richard Termine/Metropolitan Opera
Attend the Met's 14th Summer HD Festival
For the festival's 14th season, the Metropolitan Opera is hosting a screening of 10 iconic films and an additional 11th screening co-presented with Film at Lincoln Center on the event's 11th day. The free movie showings will take place through September 5, with approximately 2,500 spaces available in the opera house each night. Movie screenings include Umberto Giordano's Fedora which is taking the Met's stage for the first time in 25 years, Guiseppe Verdi's Rigoletto, and Giacomo Puccini's La Bohème.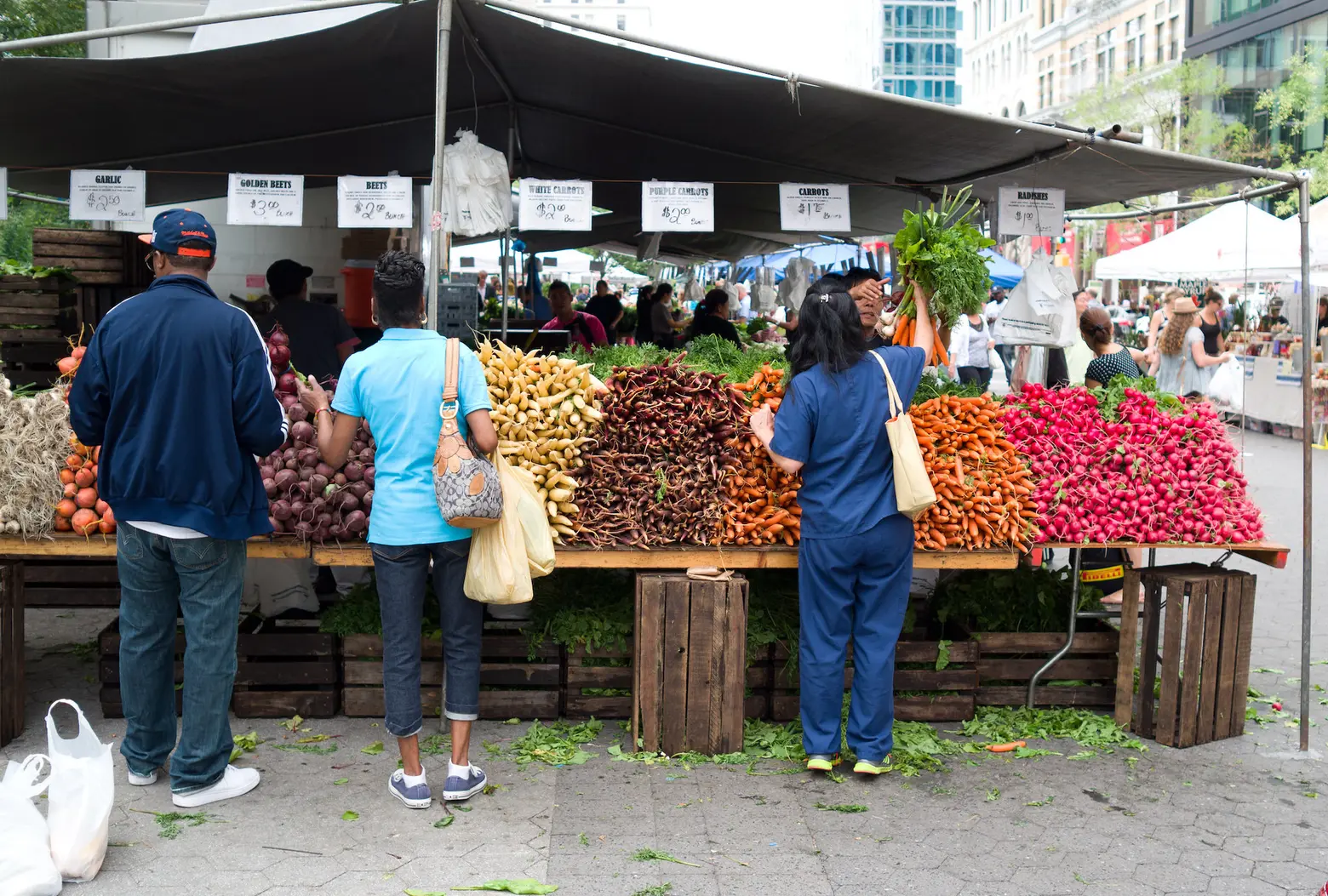 Image courtesy of Phil Roeder on Flickr
Browse the goods at the Union Square Greenmarket
With fewer crowds in the city, Labor Day is a great time to support the region's farmers and craftsmen. Since it was first held in 1976, the Union Square Greenmarket has blossomed into one of the most popular farmer's markets in the entire city. During its peak season, the market typically hosts 140 farmers, fishers, and bakers who all offer their products for sale. The variety of goods offered is unparalleled and includes anything from farmstead cheeses to ciders and maple syrup. The market is hosted on the north and west sides of Union Square Park on Mondays, Wednesdays, Fridays, and Saturdays year-round from 8 a.m. to 6 p.m.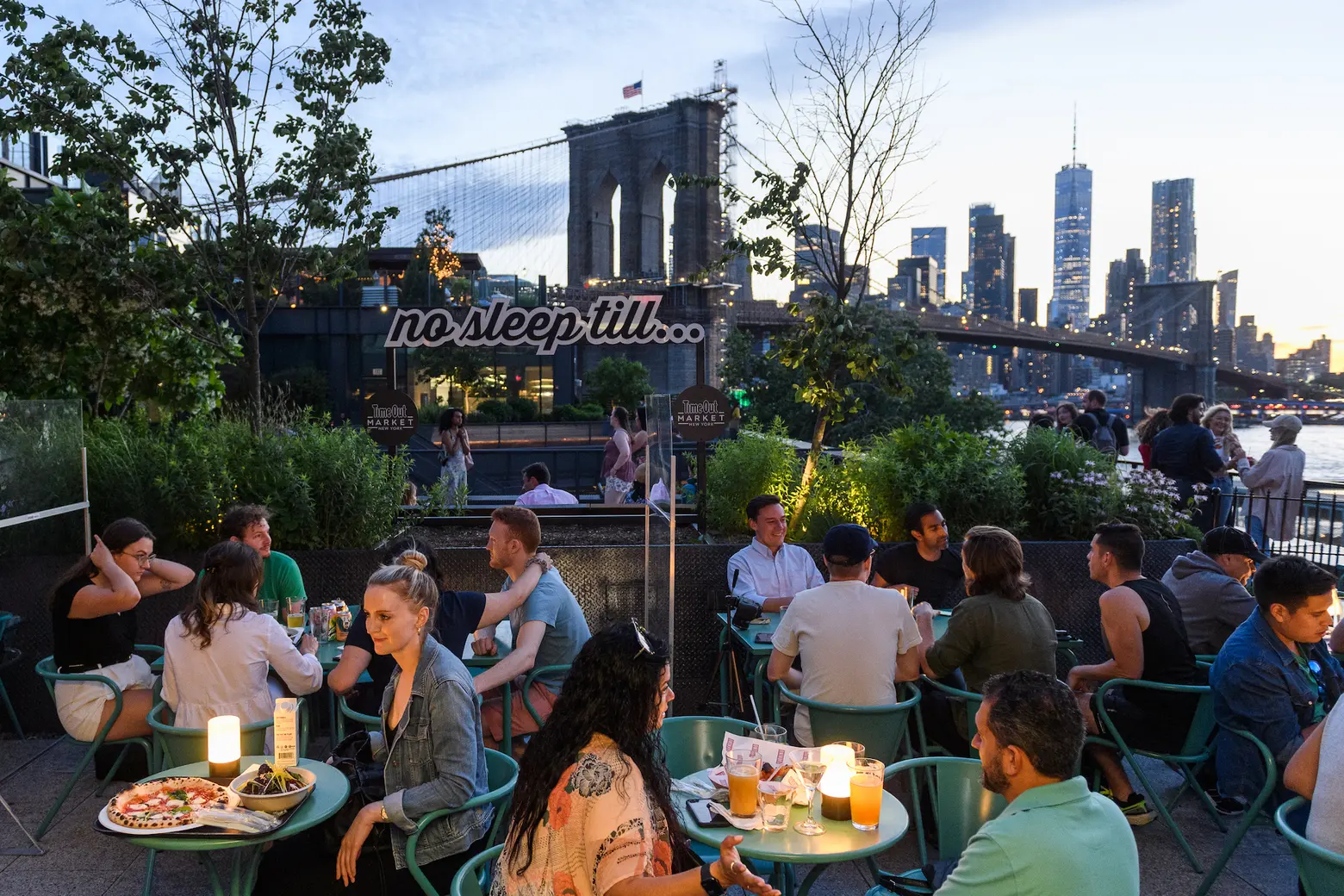 Image courtesy of Filip Wolak
Take in sips and sights at TimeOut Market
TimeOut Market New York is opening its rooftop terrace for guests all of Labor Day Weekend. Patrons can come and enjoy the market's award-winning food and drink vendors while taking in breathtaking views of the East River and city skyline from Dumbo. There will be live DJ'S spinning music the entire weekend including DJ Ignishun, Ronnie Roc, Co Salsa, Price I$ Right, and more.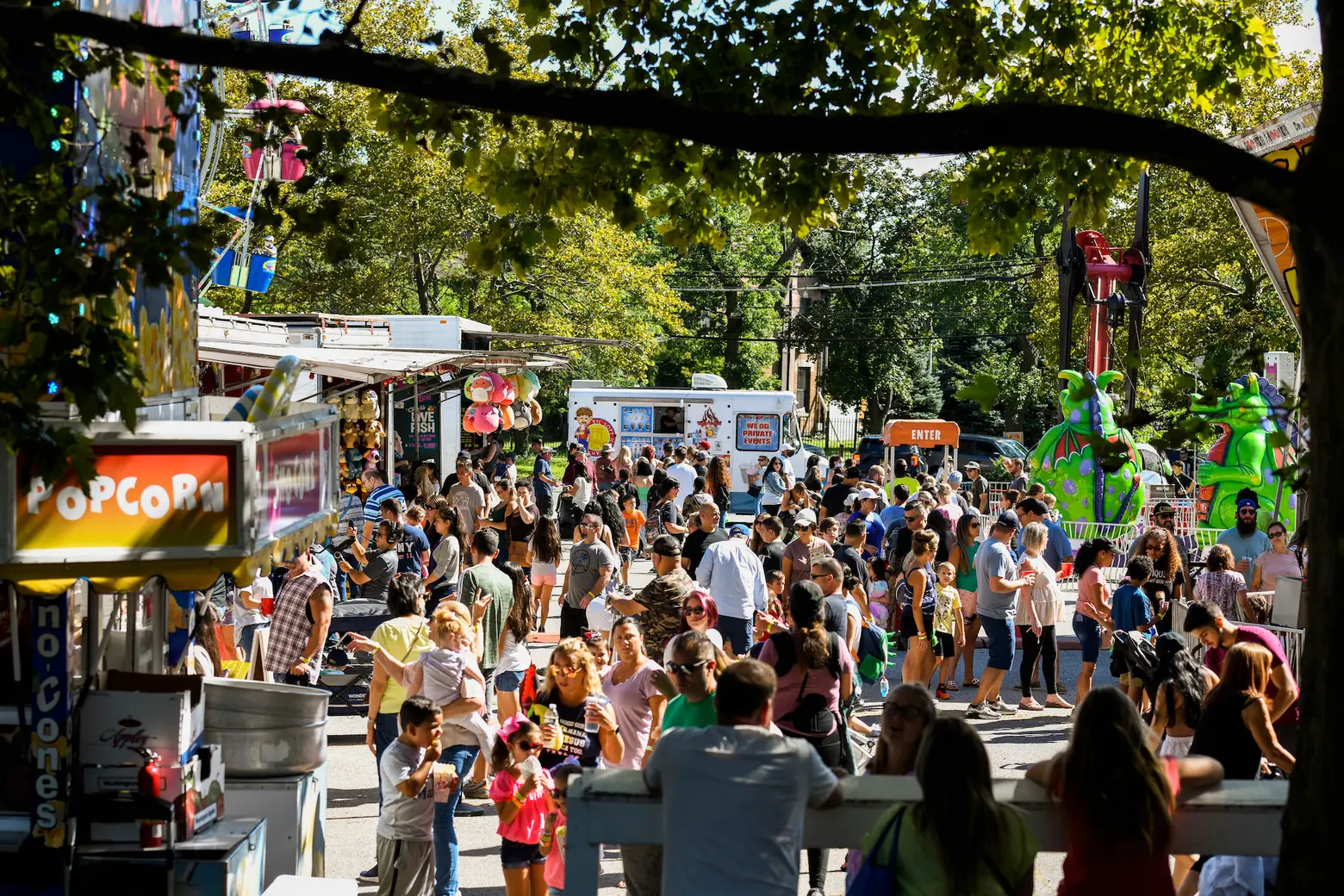 Image courtesy of Matthew Carasella Photography
Enjoy the Richmond County Fair
A great option for Labor Day weekend is the Richmond County Fair, an annual festival that is returning to the historic Staten Island town for its 43rd year. Festivities include three live music stages, puppet and dance performances, a wide selection of rides, and a culture crawl through the history-rich town. Tickets can be purchased here.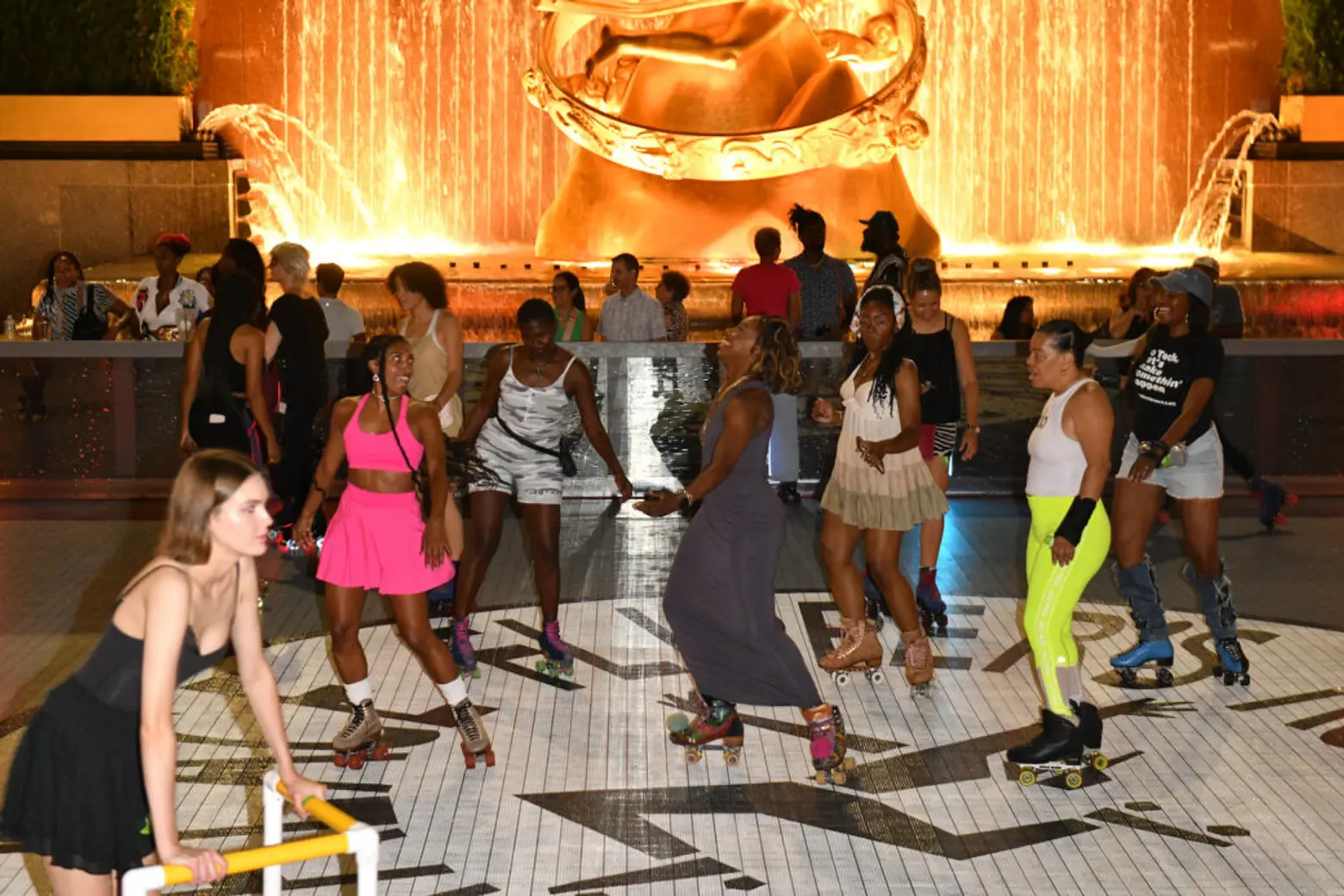 Skate at Rockefeller Center's retro roller rink
Come skate the night away at Flipper's Roller Boogie Palace at Rockefeller Center this Labor Day weekend. The retro-themed outdoor skating rink offers lessons, community events, food, and drinks. They also sell vintage-themed rolling skating apparel and accessories. Tickets start at $20, not including skate rentals.
Editor's Note 9/1/23: This article has been updated for Labor Day 2023. It was originally published for last year's holiday.
RELATED: