How NYC public libraries are fighting censorship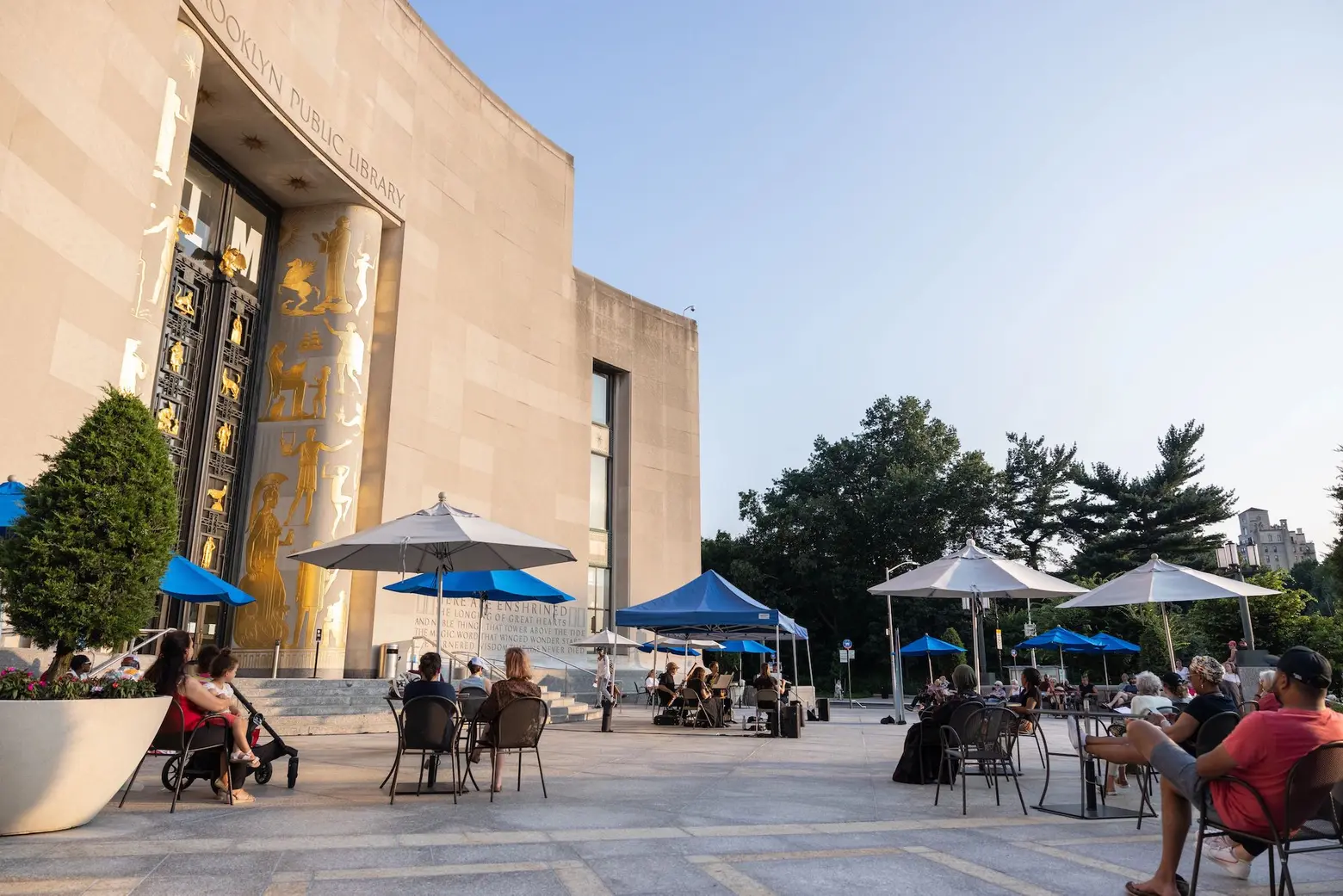 Photo of the plaza at Brooklyn Public Library's Central Library courtesy of Gregg Richards
Book bans continue to increase nationwide, with public libraries now a major target of challenges. According to the American Library Association (ALA), there were 695 attempts to censor library materials with challenges to 1,915 unique titles during the first eight months of 2023, an increase of 20 percent from the same period last year. Challenges to books in public libraries accounted for 49 percent of all challenges, compared to just 16 percent last year. In response, New York City libraries are launching anti-censorship campaigns directed at young people across the five boroughs and beyond, coinciding with Banned Books Week, which runs from October 1 through October 7.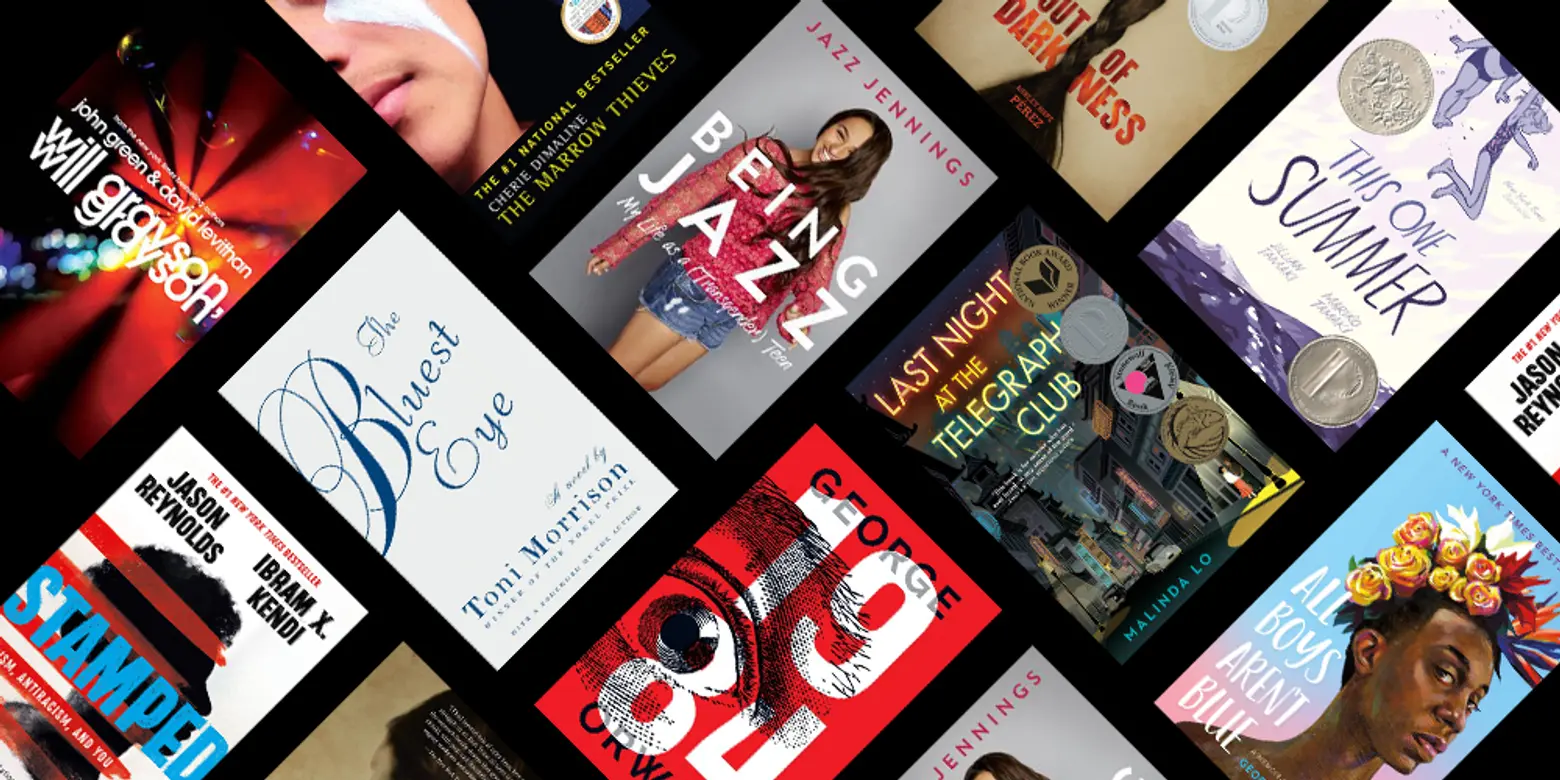 In partnership with the ALA, the New York Public Library launched the "Books For All" campaign, which aims to reach teens. Most books being banned are intended for young adults.
The campaign also includes a book club that will offer unlimited access to select YA titles that have been targeted for bans or challenges to anyone using the library's SimplyE app. The first book (Mark Oshiro's "Each of Us a Desert") will be available to anyone (with or without an NYPL library card!) starting on October 2 through November 30 with no wait times through the app. Physical copies will also be available to NYPL patrons at all branches in the Bronx, Manhattan, and Staten Island. The next book club pick will be announced every two months.
A national writing contest asking teens, "What does freedom to read mean to them?" opened on September 28. The grand prize winner will receive $500 and 20 additional winners will receive $250.
"I've spent most of my career as an author writing in libraries, and I spent an enormous amount of time in them as a kid. Books were always a safe place for me to land, especially as I desperately sought stories and worlds that helped me feel seen and understood," Mark Oshiro, the first author featured in the NYPL teen banned book club, said in a statement.
"I continue to write with my younger self in mind, knowing that there are readers all over who need the power of literature in their lives just like I did all those years ago. It's no surprise that this same artistic expression is under fire across this country, but I am committed to creative honesty and will remain in service to young readers as long as I can be."
The Brooklyn Public Library last week announced an expansion of "Books Unbanned," an effort launched last year that has provided more than 7,000 young people from 50 states with a free library card and access to the library's entire digital collection. After Seattle Public Library joined the movement this past spring, Boston Public Library, LA County Library, and San Diego Public Library announced plans to join the Books Unbanned program.
BPL also debuted a new podcast called Borrowed and Banned, which investigates the recent rise in book bans, and announced several events centered on censorship taking place throughout the month. A conference on October 7 hosted in partnership with Teen Vogue will be dedicated to the importance of literature, access to information, and civic engagement.
"Public Libraries were founded on the promise of access to all books and knowledge without judgement," Linda E. Johnson, president and CEO of BPL, said.
"During Banned Books Week and all year long, Brooklyn Public Library remains fiercely committed to protecting intellectual freedom. We believe deeply that young people in Brooklyn and across the nation must have access to books from all points of view, for this is the foundation of librarianship and democracy writ large."
The Queens Public Library will host several events throughout Banned Books Week and the month of October celebrating the freedom to read, including a virtual discussion hosted by the American LGBTQ+ Museum on the history of book banning in the U.S., an open mic reading of banned books, and a stage presentation of Ray Bradbury's "Fahrenheit 451."
On October 4, all three of the city's public library systems will join together in a Day of Action to encourage New Yorkers to celebrate the freedom to read by sharing an important book and message about book bans.
The most challenged books of 2022 included "Gender Queer" by Maia Kobabe, "All Boys Aren't Blue," by George M. Johnson, "The Bluest Eye," by Toni Morrison, "Flamer" by Mike Curato, "Looking for Alaska," by John Green, and "The Perks of Being of a Wallflower," by Stephen Chbosky.
RELATED: