Hilarious Infographic of Manhattan Stereotypes is Spot-On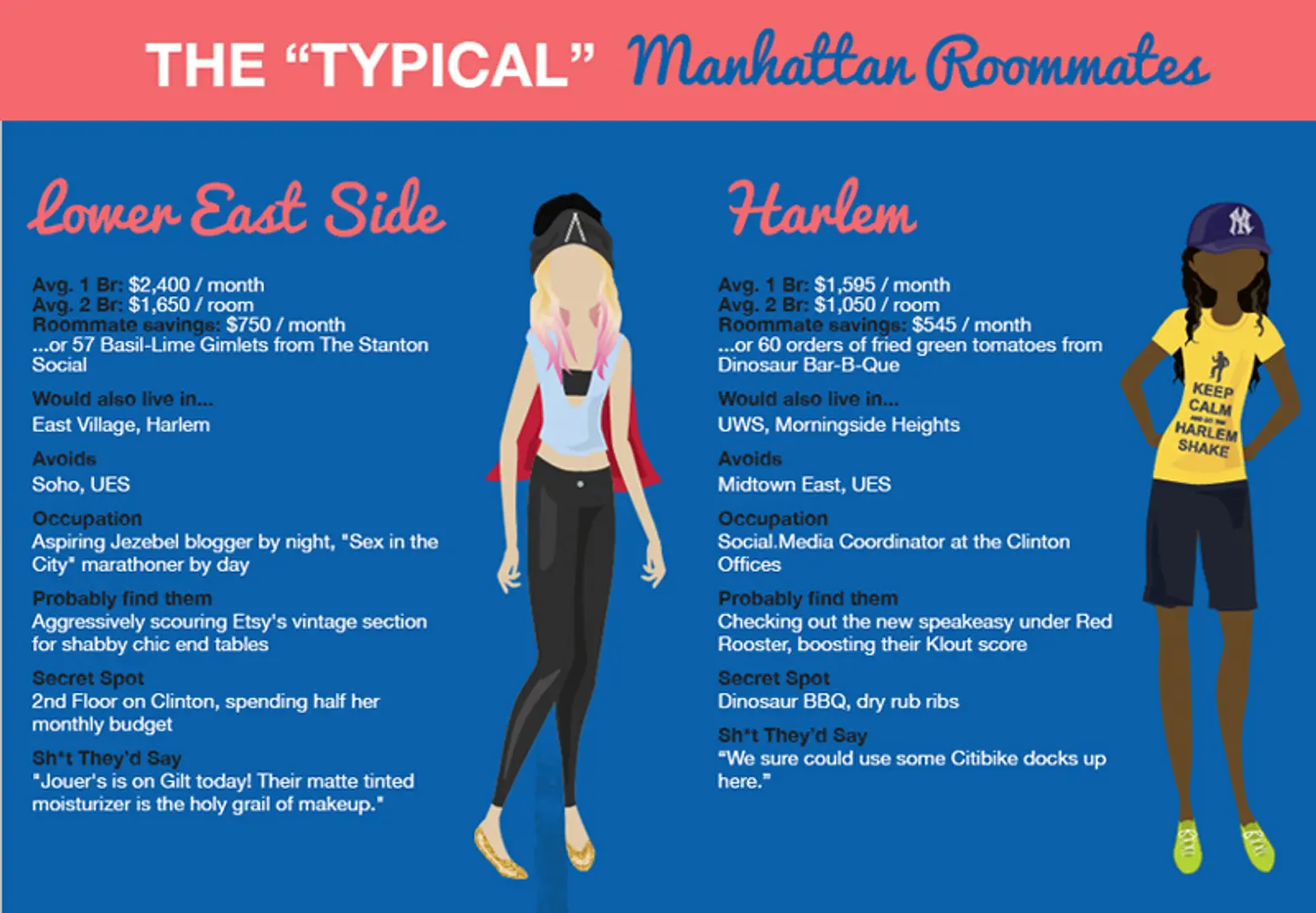 Every NYC neighborhood has its archetype, and this infographic by Apartment List perfectly depicts every Manhattan nabe to a tee.
While you'll of course find the obvious characterizations like the Goldman Sachs associate who galavants around the Upper East Side, hilarious insights like what Chelsea residents do for fun ("People watching at the High Line, eating a popsicle") will give you a giggle. The infographic also provides useful info like the average cost of one- and two-bedroom apartments, as well as how much cash you can save by sharing — all in terms any New Yorker can understand (ex. in Tribeca you can pocket $1,548/month; a.k.a. 19 pairs of Lullemon pants). And though Apartment List's creation just depicts Manhattan 'hoods right now, given the easy target that lies just across the East River, we're keeping our eyes peeled for their take on Brooklyn.

[Via Curbed via Apartment List]