Greenland Forest City Partners Selects COOKFOX and Thomas Balsley for Pacific Park Brooklyn (Formerly Atlantic Yards)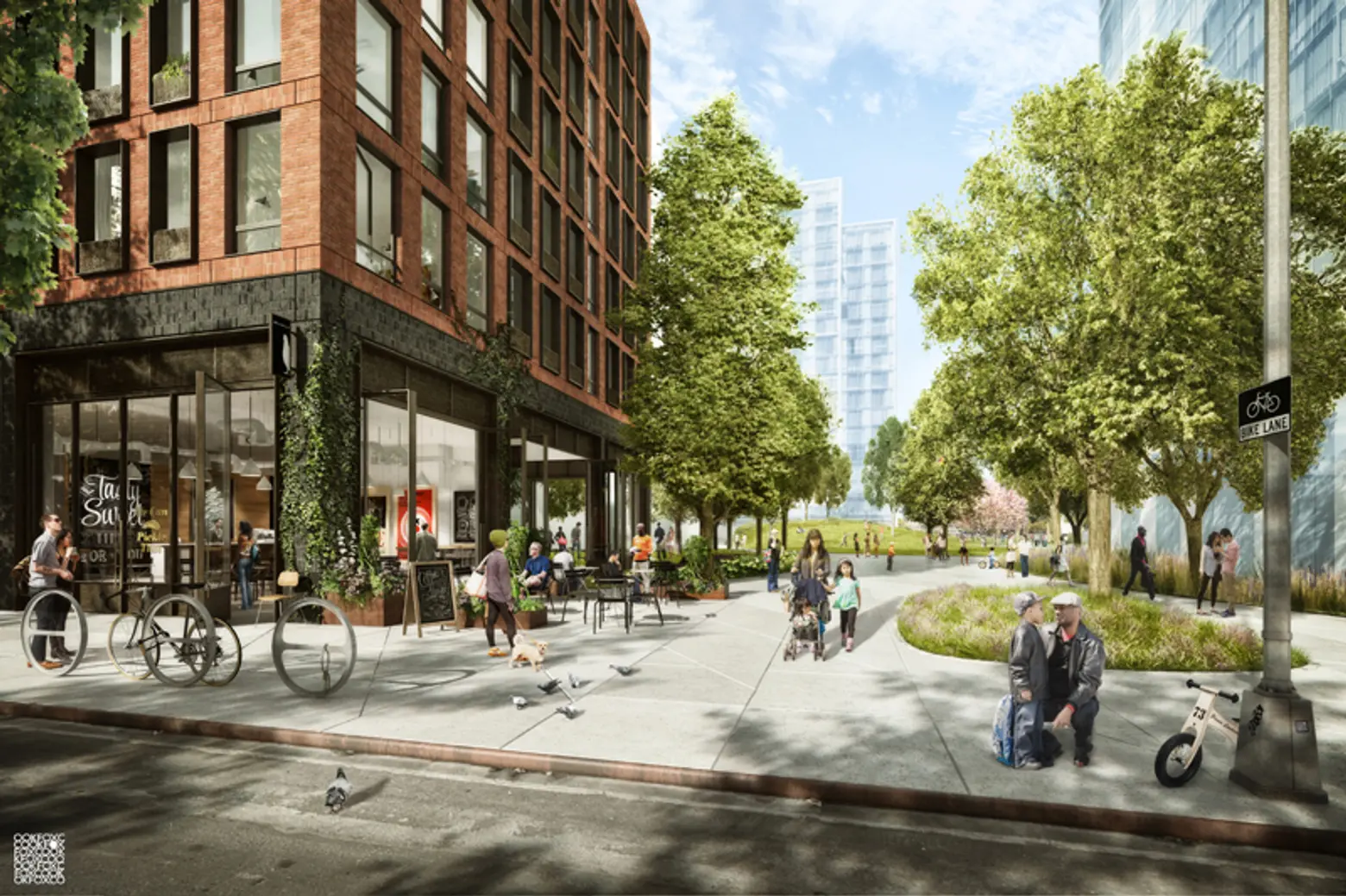 Forest City Ratner Companies and Greenland USA, a subsidiary of Shanghai-based Greenland Group, announced today that their new joint venture, Greenland Forest City Partners, has selected COOKFOX Architects to design two residential buildings at their Pacific Park Brooklyn project. They've also chosen Thomas Balsley Associates to design the site's eight-acre public park, which will be called Pacific Park.
Formerly known as Atlantic Yards, Pacific Park Brooklyn will be a 22-acre site anchored by the Barclays Center and containing 8 million square feet of mixed-use development. The public park will be revealed in phases, with permanent and temporary installations. COOKFOX has begun the design for its two residential buildings– 550 Vanderbilt Avenue, set to feature 275 condominiums, and 535 Carlton Avenue, which will have approximately 300 affordable rentals. Construction is expected to begin on the latter this December, with 550 Vanderbilt not far behind. A third residential building will be designed by SHoP Architects, who were the minds behind the Barclays Center, at 30 Sixth Avenue with another 300 affordable rentals.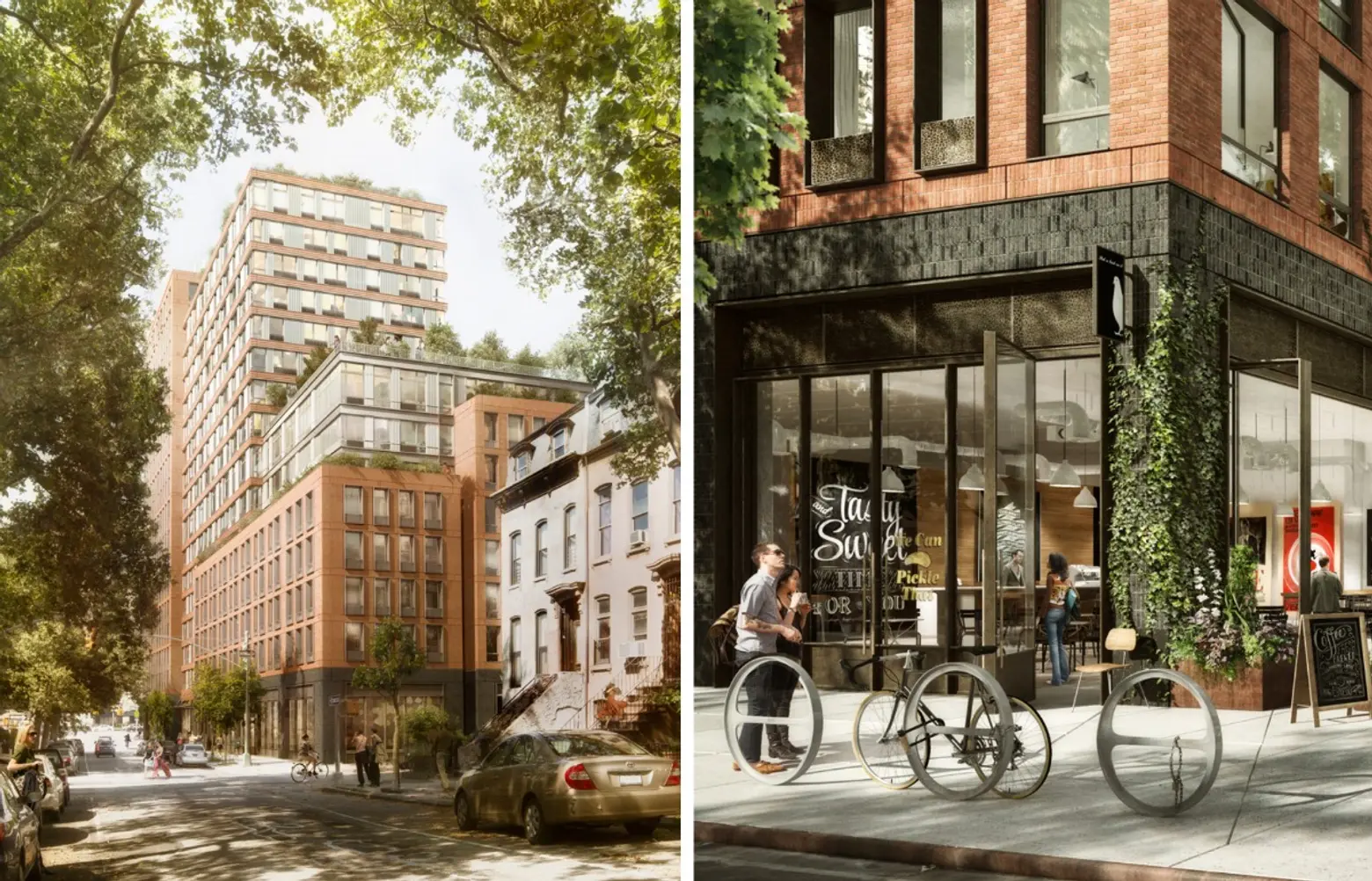 Renderings of 535 Carlton Avenue by COOKFOX
Pacific Park Brooklyn will boast 247,000 square feet of retail space, 336,000 square feet of commercial, and 6,430 residential units, 2,250 of which will be affordable for low, moderate, and middle-income families. The public park will be the centerpiece of the development and an open space for both Pacific Park residents and those from around the city. MaryAnne Gilmartin, President and CEO of Forest City Ratner Companies and President of Greenland Forest City Partners, said about the project:
While we just closed with our partner Greenland USA, we have been working collaboratively for many months in anticipation of breaking ground on three new buildings over the next year. We understand greatly the need to bring housing to market quickly, especially affordable housing, and are very excited by the preliminary designs generated by our new partner, COOKFOX and Thomas Balsley Associates. Like SHoP's work on the arena block, COOKFOX appreciates the need to contextualize these buildings to create a great sense of place while also complementing the neighborhoods that they will join.  We were looking for Brooklyn sensibility that could combine park space, interesting materials, scale and an appreciation of nature within an urban environment. The early design work does that wonderfully.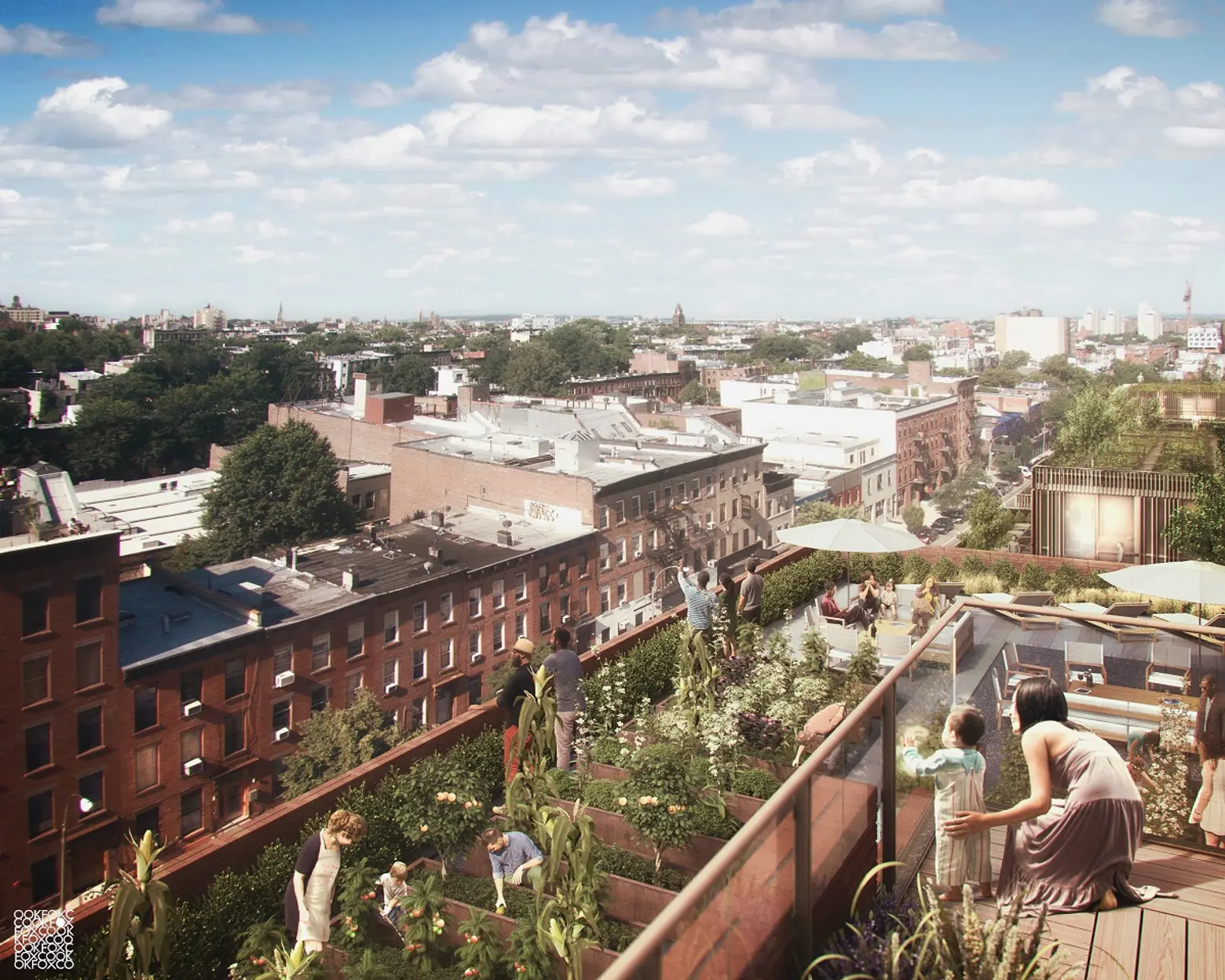 Richard Cook, founder and partner at COOKFOX, said his firm's residential buildings will responsibly embrace the transition from the low-scale, tree-lined streets of the surroundings neighborhoods to the new Pacific Park. All of the new design work is being done in accordance with Frank Gehry's original, approved master plan. What are your thoughts on the renderings?
Renderings courtesy Pacific Park Brooklyn and COOKFOX