Funky $995K Midtown penthouse was made from a mechanical room and a shipping container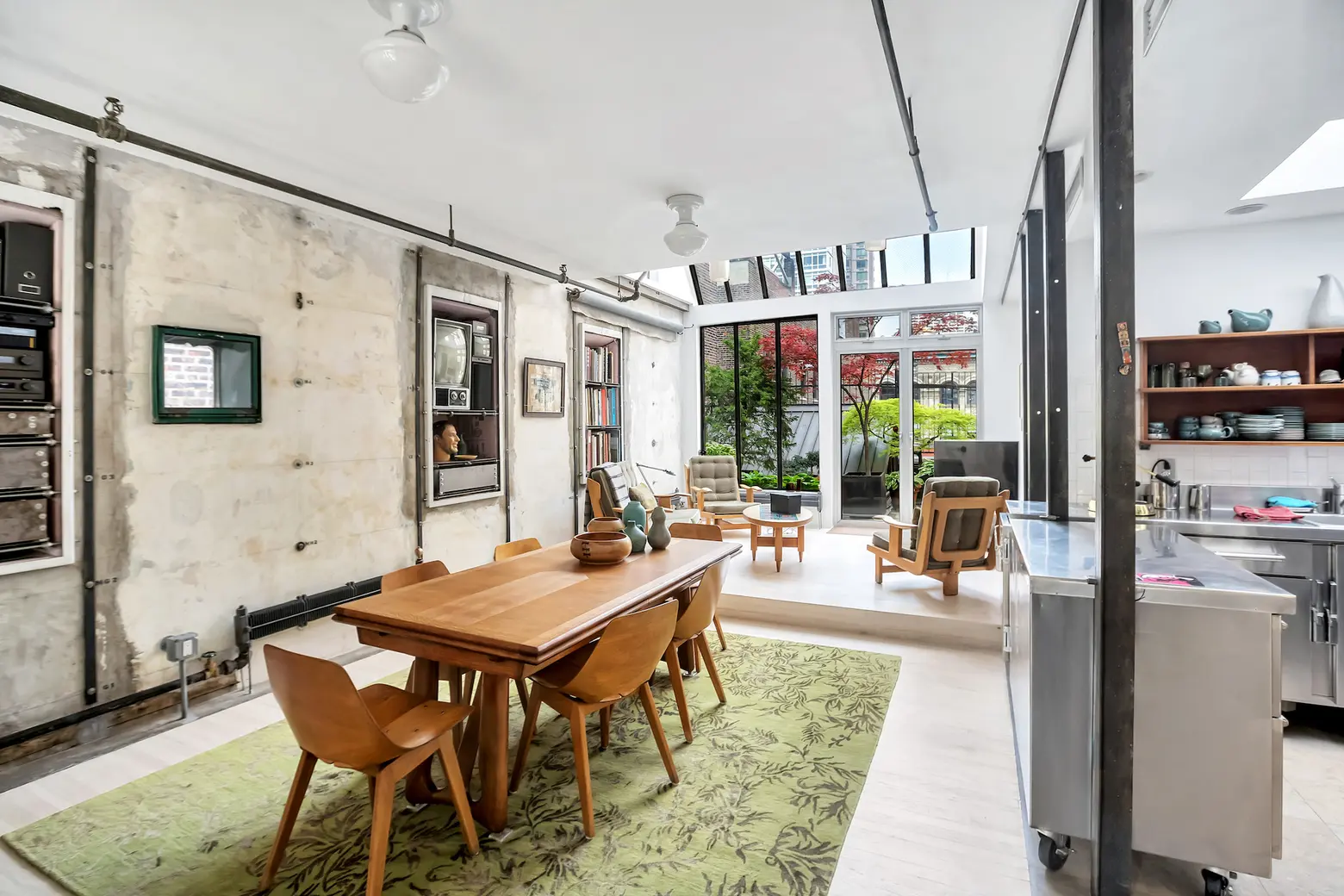 Listing photos courtesy of The Corcoran Group
The vision of award-winning design studio LOT-EK, this Midtown West penthouse is truly unique. The main living area was transformed from the building's former mechanical room, and it's topped off by a bedroom suite created from a 20-foot shipping container. The whole industrial-style interior features concrete walls and exposed steel pipes and beams, and it's all surrounded by a lush wrap-around terrace overlooking the Empire State Building. Located at 31 West 31st Street, it's on the market for the first time since it was built in 1996, and it's asking $995,000.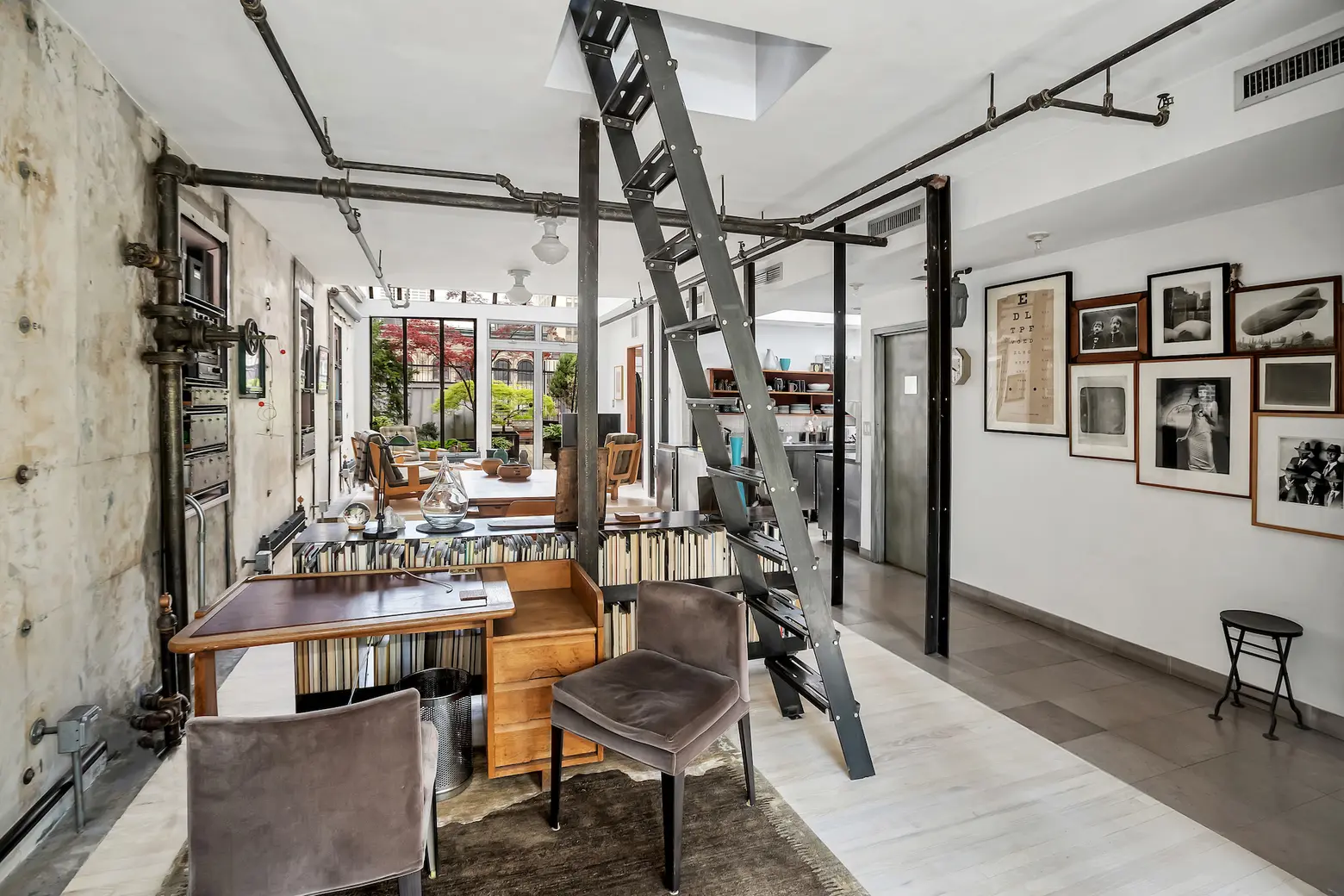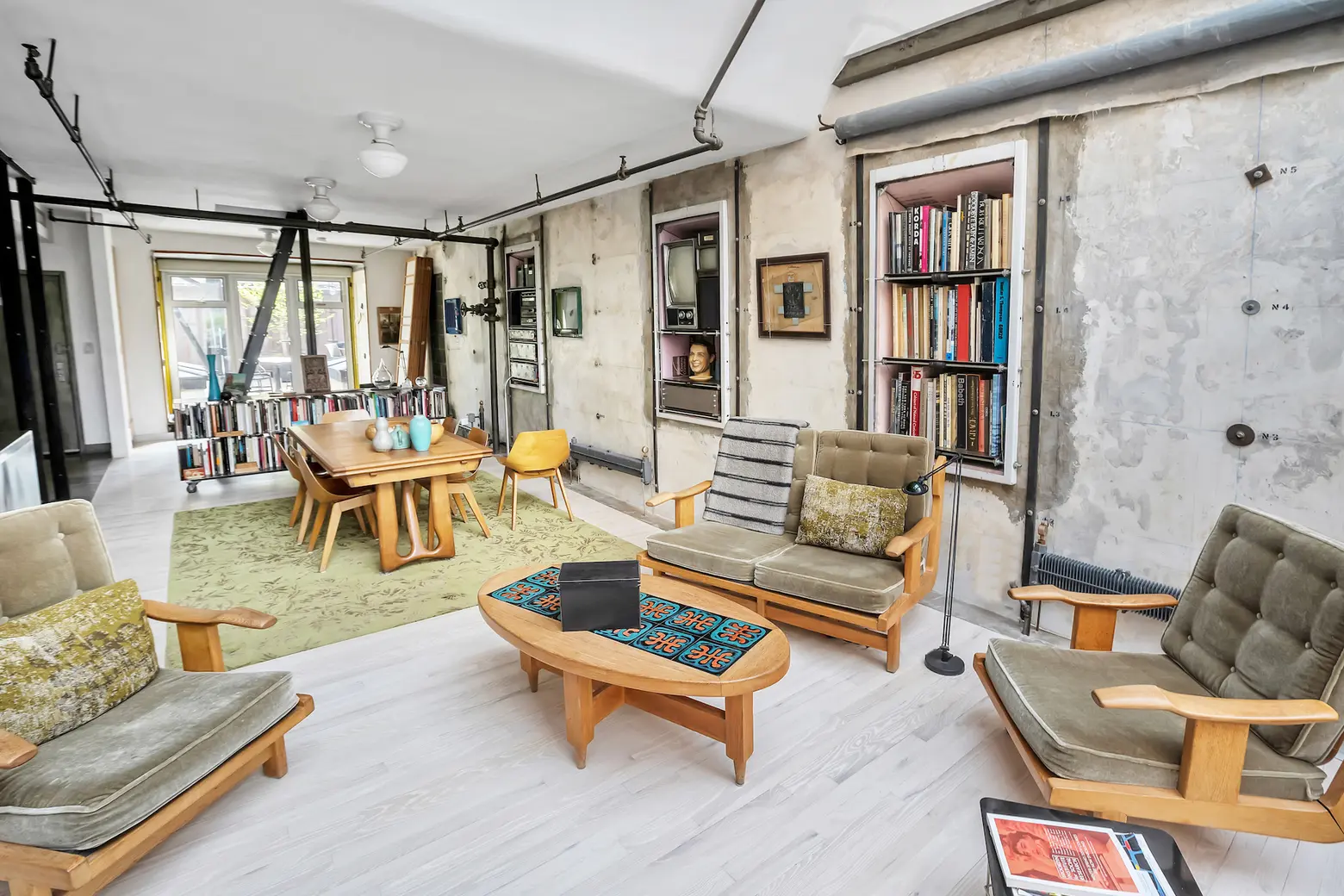 In addition to the industrial details mentioned above, the home has a stainless steel kitchen and heavy steel doors. As the listing describes, there are "creative and inventive space-saving techniques like wall-implanted appliances and newspaper dispensers as shelves" that "jut out of the exterior and allow for maximized internal space." An internal steel fire escape ladder leads to the lofted bedroom.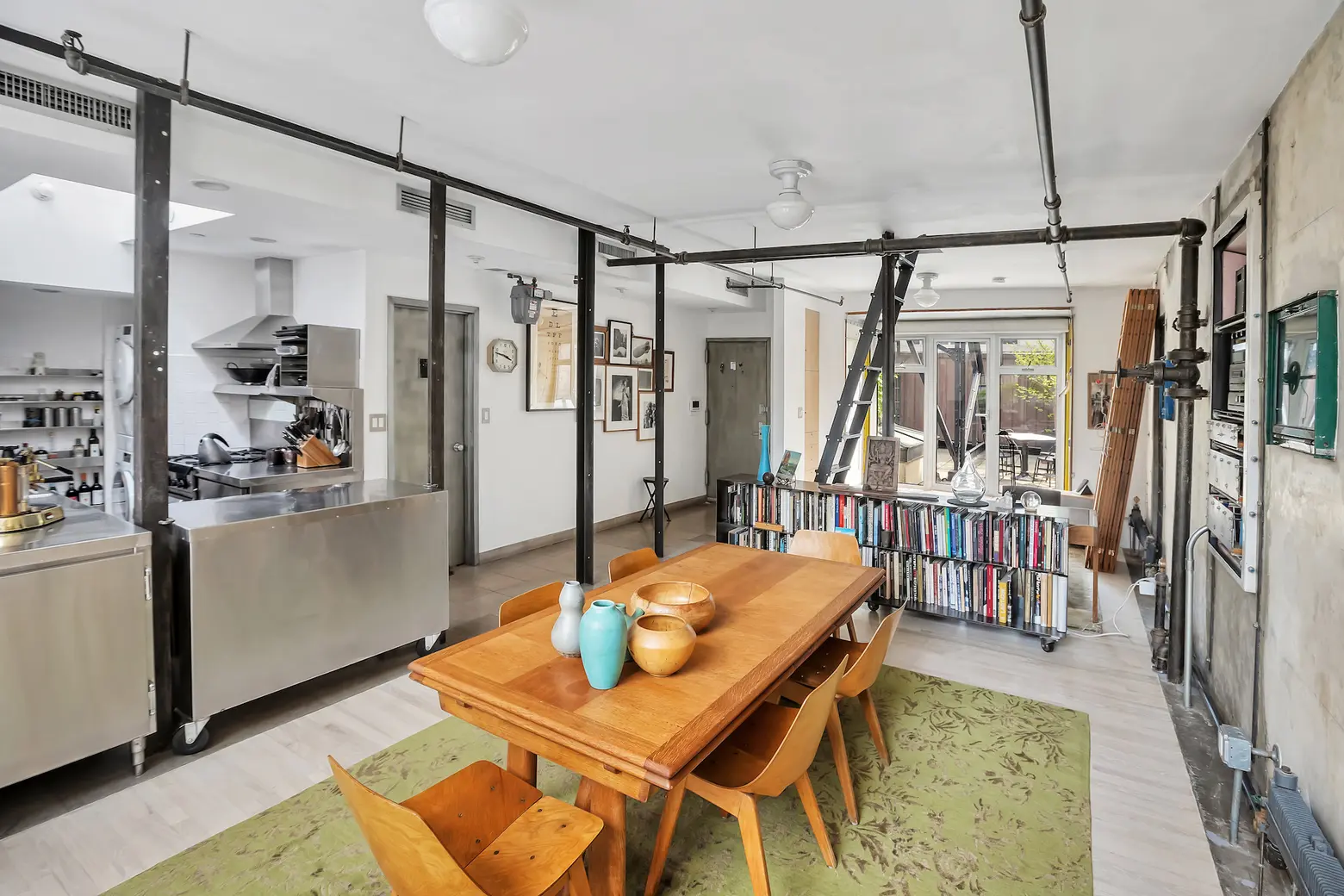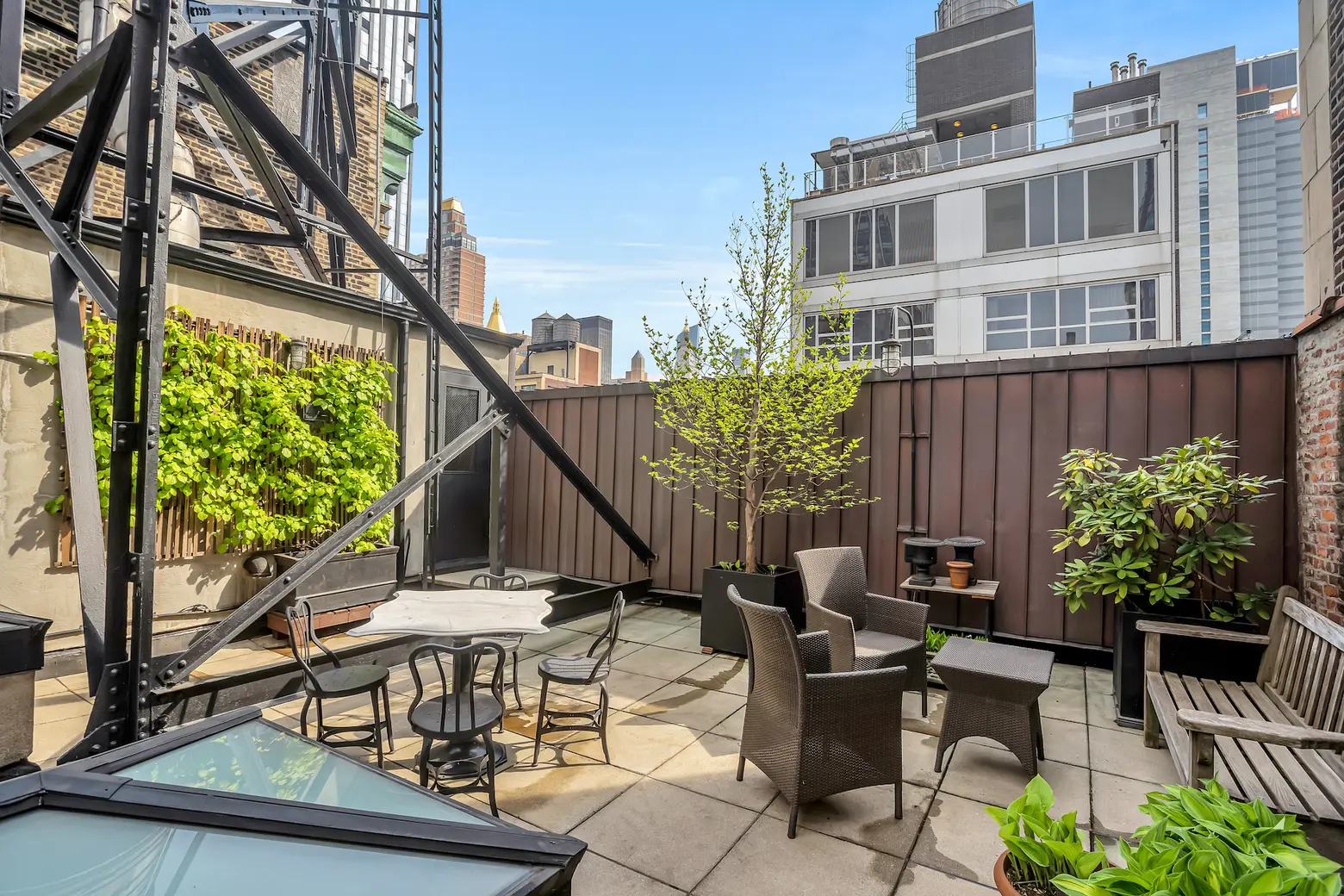 A  bay window on the south wall–made from the back portion of a truck container–opens to the larger portion of the roof deck.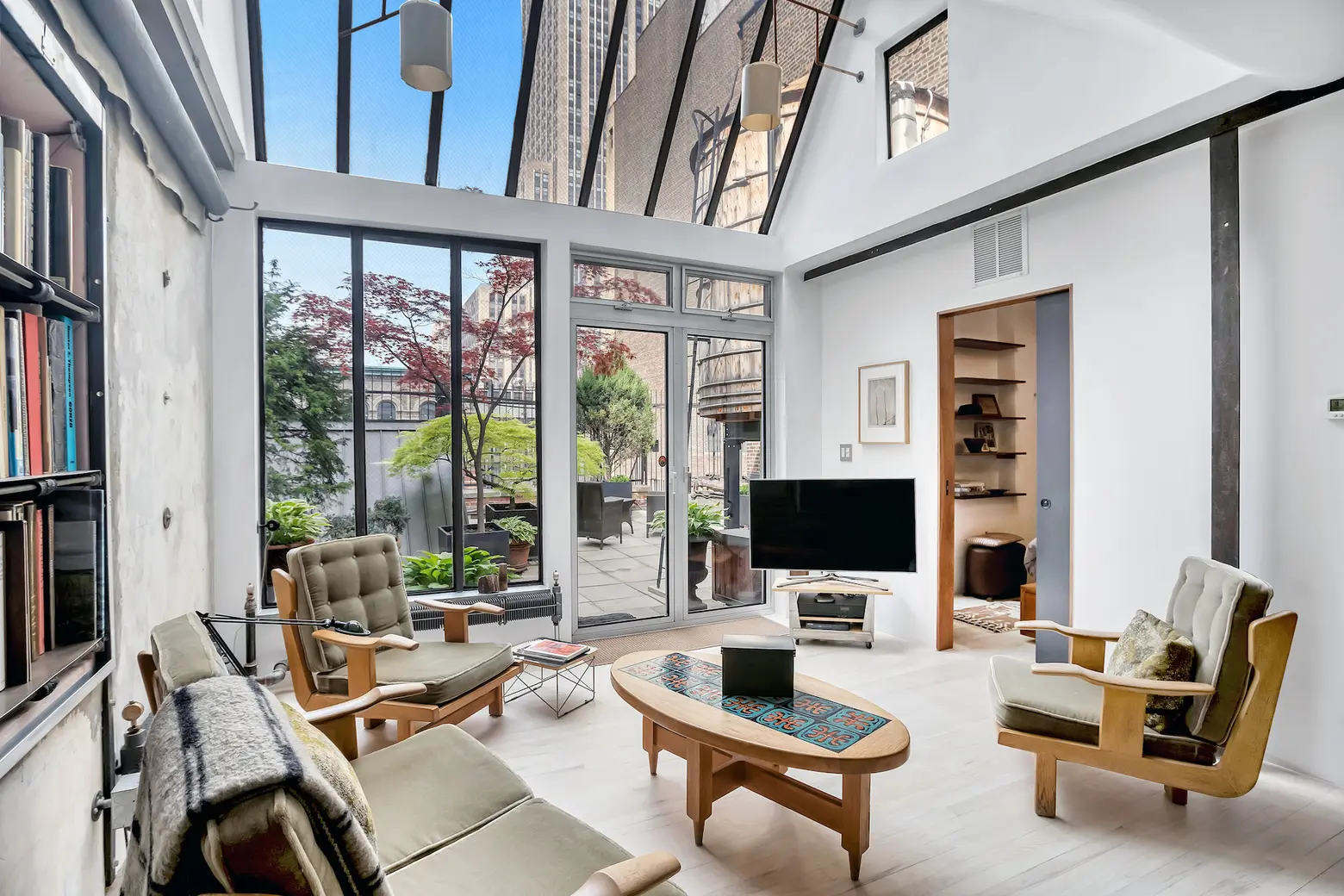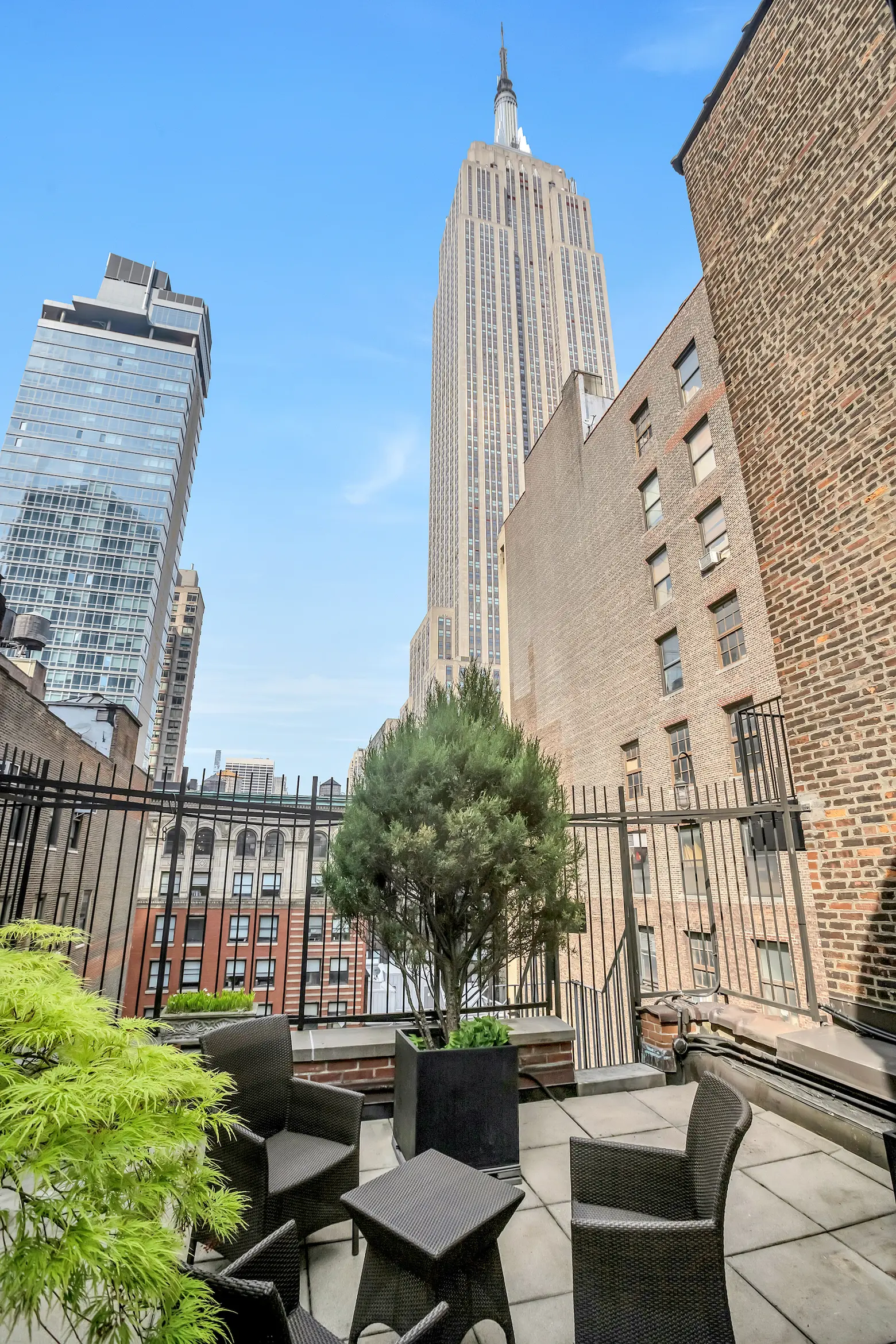 Through a wall of windows and skylights, the terrace on the north side looks directly at the Empire State Building and is situated under the building's water tower.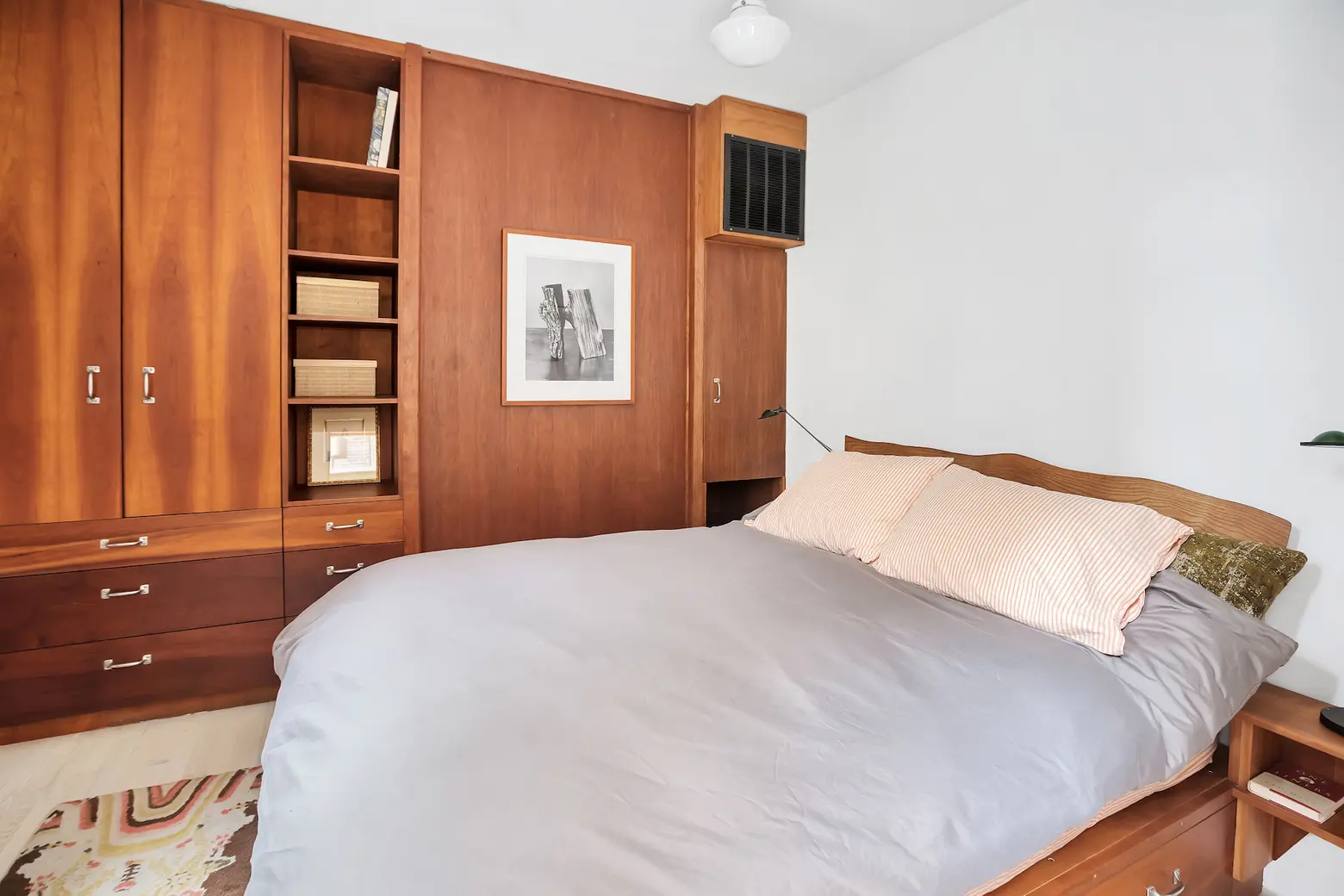 Also on the north side of the apartment is a secondary bedroom with a wall of custom built-ins and more Empire State Building views.
The bedroom suite in the container was placed atop the existing structure. To increase space efficiency, the architects placed the bed on tracks so that it can be stored in the closet. It opens to a small outdoor space.
The pre-war co-op building is located between Fifth Avenue and Broadway and has 11 floors and 11 units.
[Listing details: 31 West 31st Street, PH at CityRealty]
[At The Corcoran Group by Joe Pellegrino, Nick Helmuth, and Chazz Levi]
RELATED:
Listing photos courtesy of The Corcoran Group