For $1,200/night, stay in the Lexington Hotel suite once home to Marilyn Monroe and Joe DiMaggio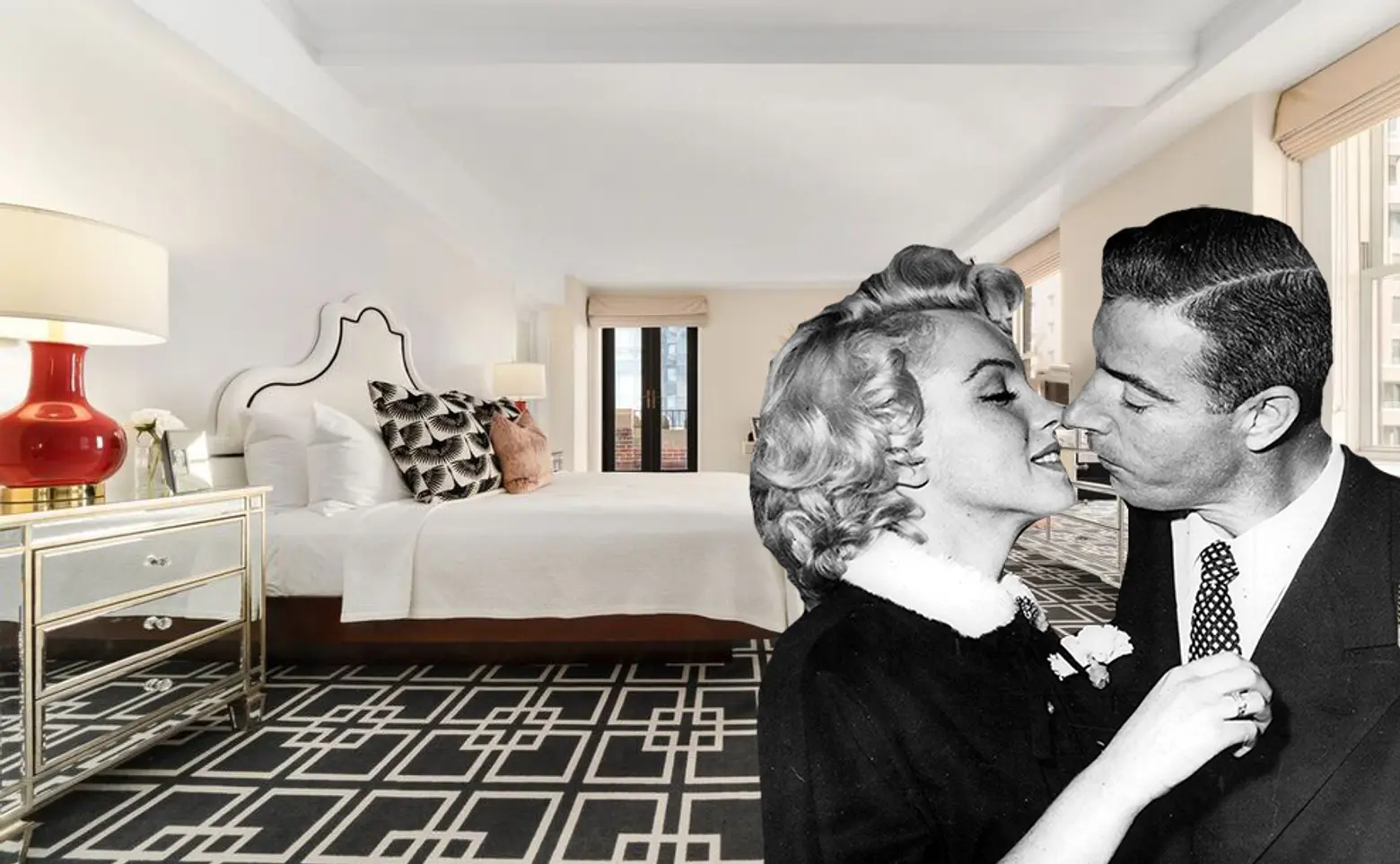 The Lexington Hotel has a full and wonderful history filled with celebrities and hula dancing. At present, the most notable feature is their recently renovated $1,200/night Norma Jean Suite, named after Marilyn Monroe who briefly called the 600-square-foot suite home during her 22-month marriage to Joe DiMaggio, from January 1954-October 1955 (h/t NYP). This is also where she lived while filming "The Seven Year Itch"–and its iconic skirt-blowing scene!–just a few blocks away on 52nd and Lex.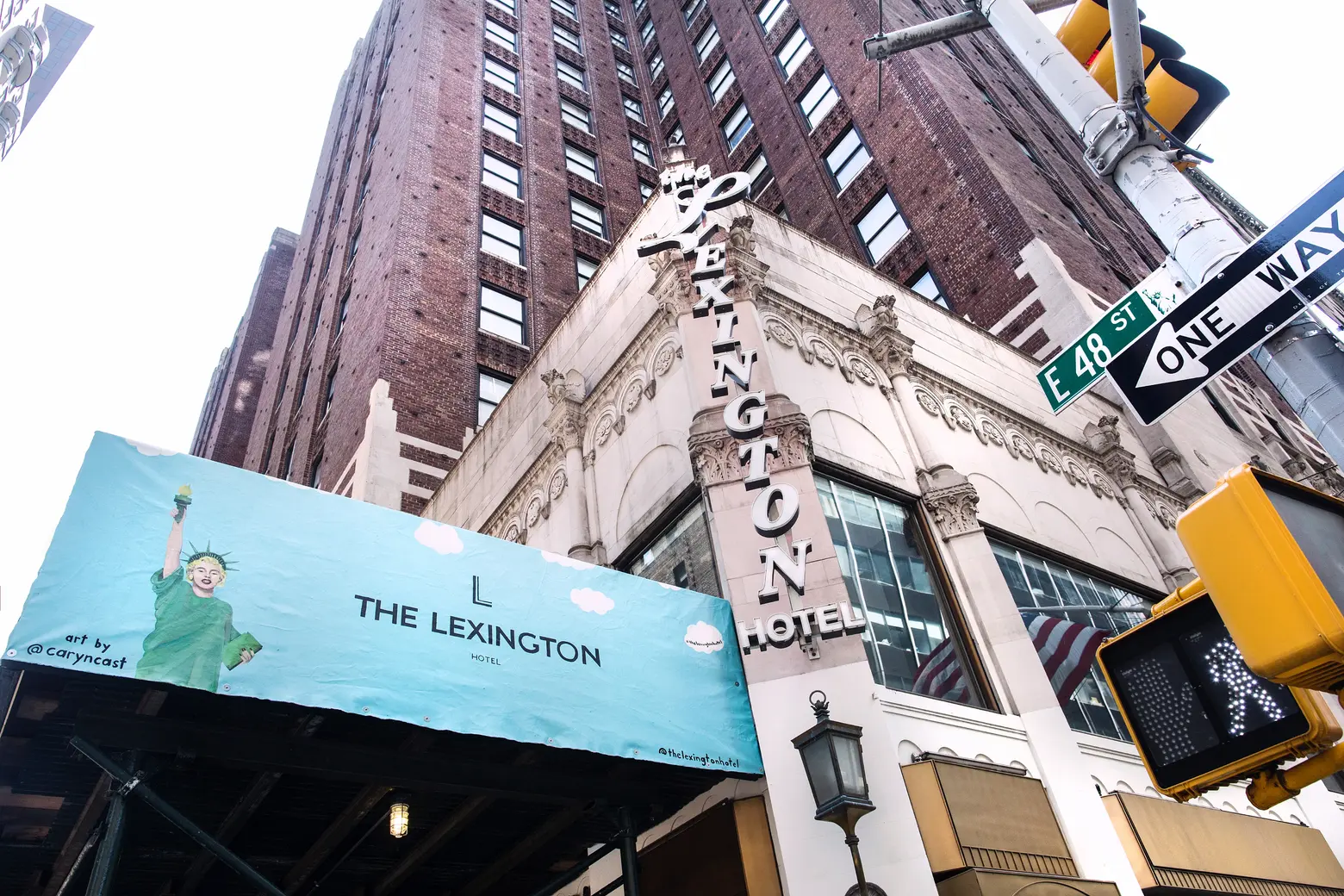 The Lexington Hotel, located at 511 Lexington Avenue at 48th Street, was built in 1929 and originally named Hotel Lexington. It was designed by Schultze & Weaver, the same architectural firm that designed such infamous and luxurious hotels as the Breakers in Palm Beach, the Pierre Hotel, the Sherry-Netherland, and the Waldorf-Astoria in Manhattan. In the 1920s, the hotel opened their world-famous "Hawaiian Room" where guests would sip coconut drinks and watch hula performances, making it a magnet to celebrities from all over.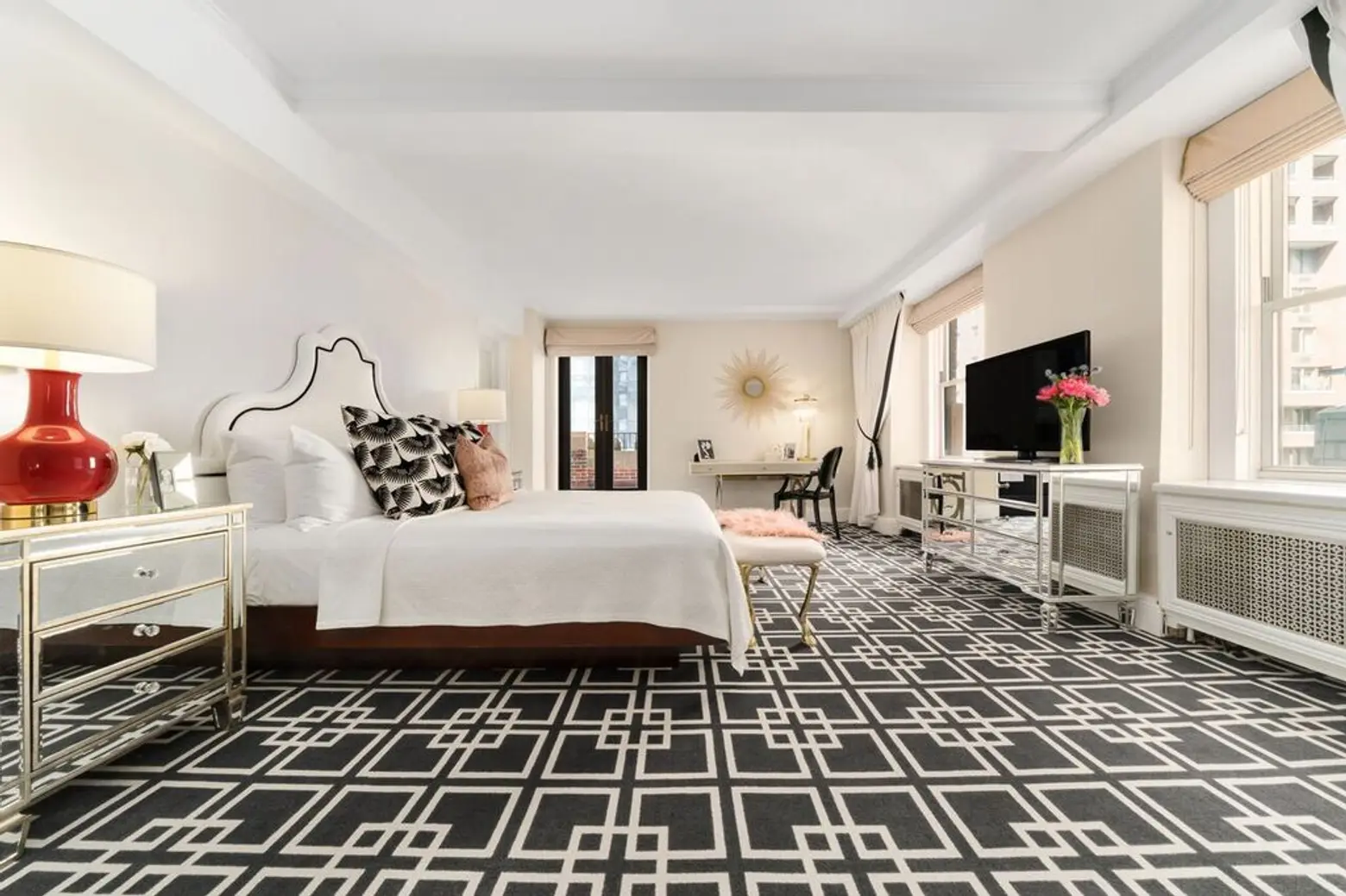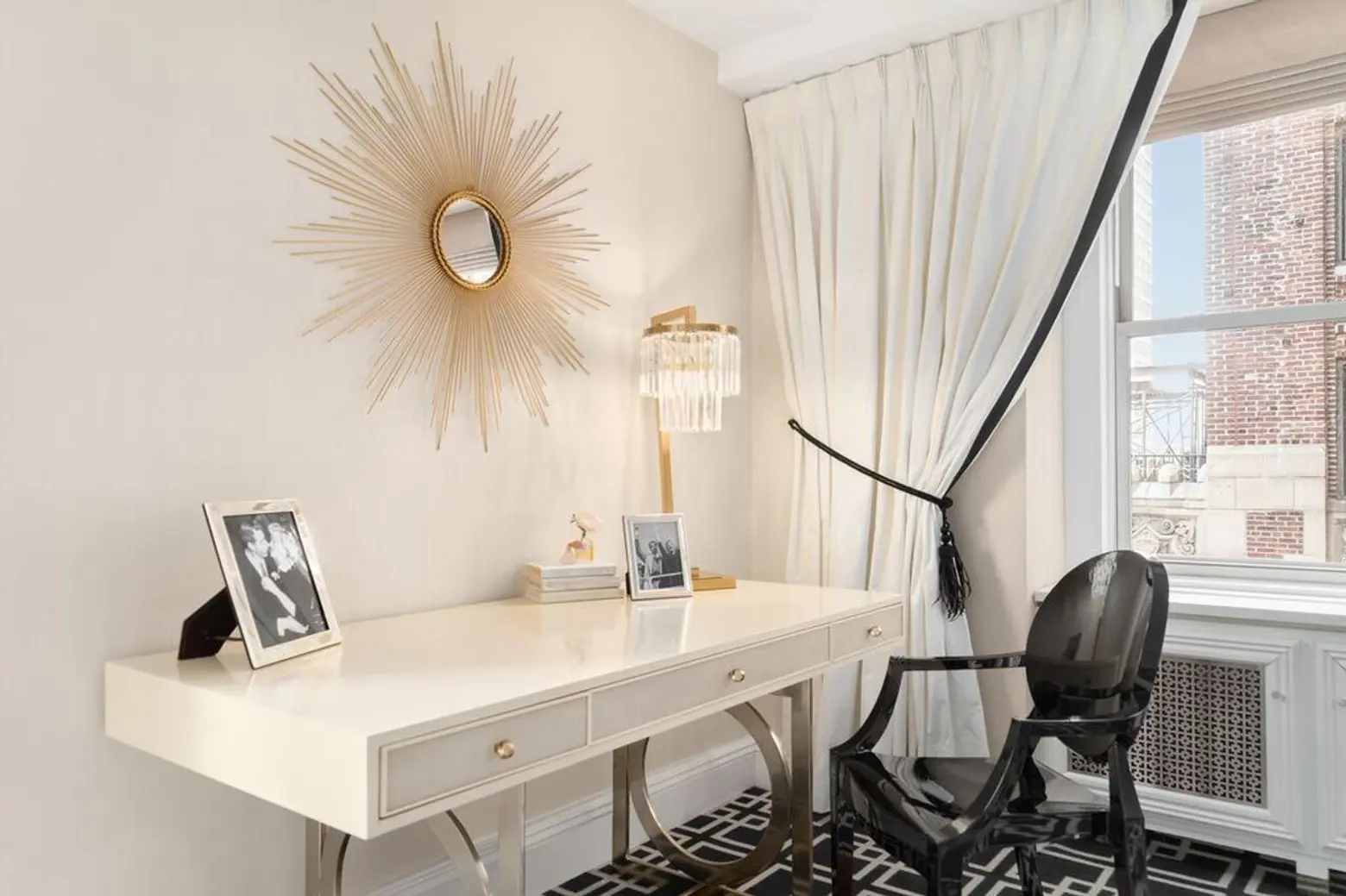 The Norma Jean Suite recently received a bottom-to-top renovation by interior design firm Fringe, who highlighted the old school, Hollywood glamour with midcentury modern and brass dominated furniture.
Previously, it was known as the Centerfield Suite and catered to DiMaggio's storied career with the Yankees. After splitting with Monroe, DiMaggio stayed in the hotel (likely in a different suite) until 1962. Much earlier in his life, he lived in an Upper West Side penthouse.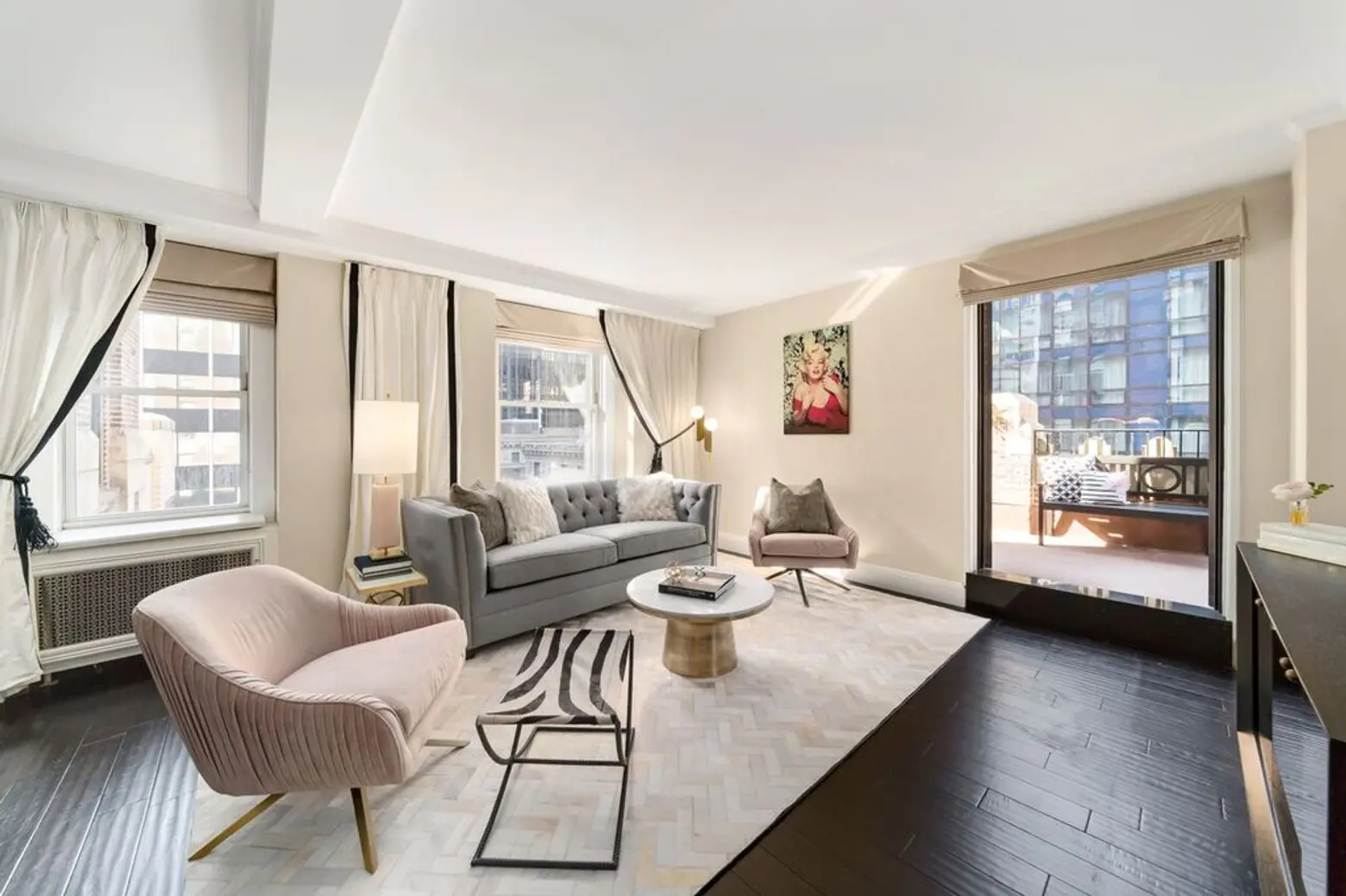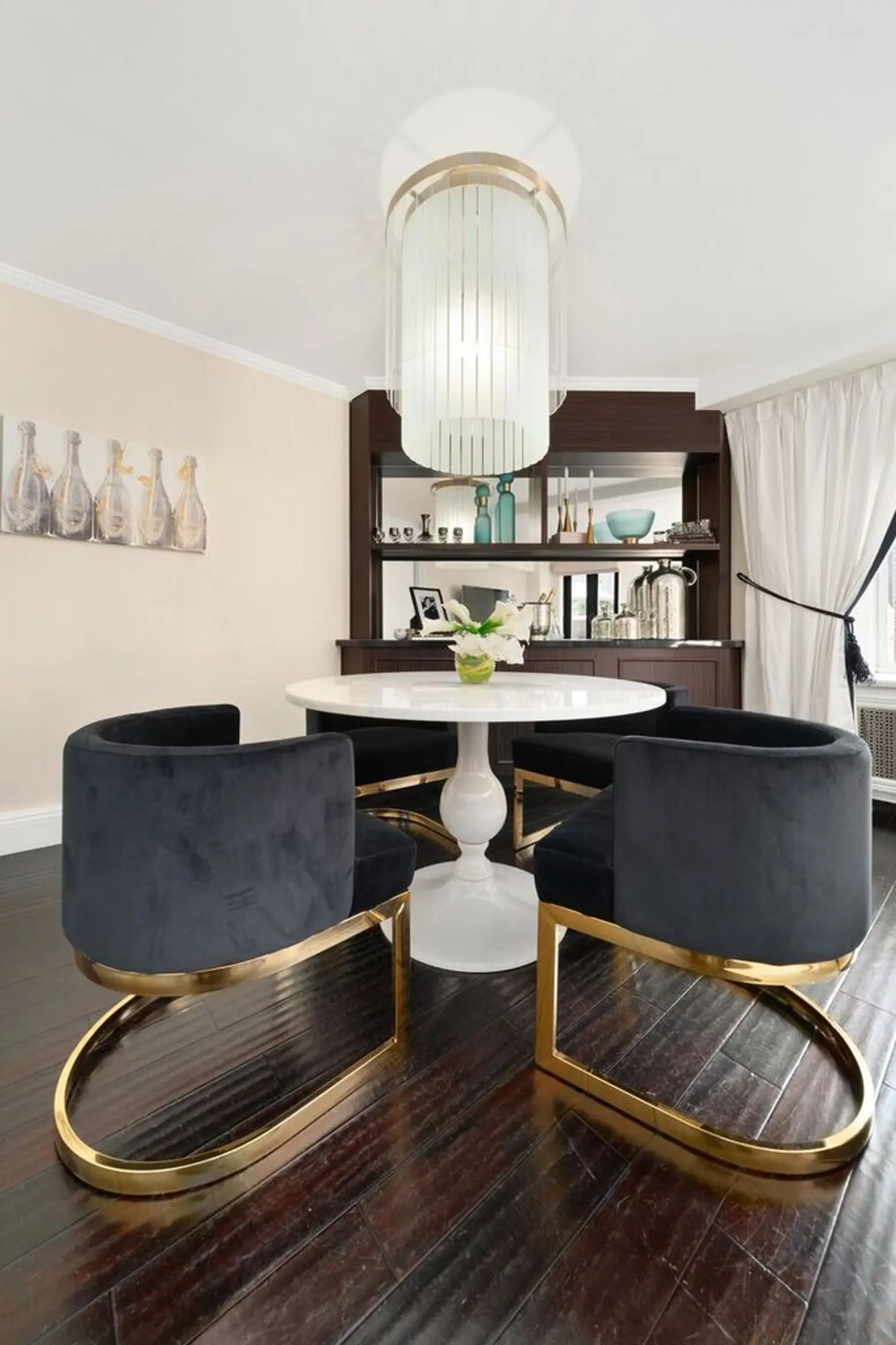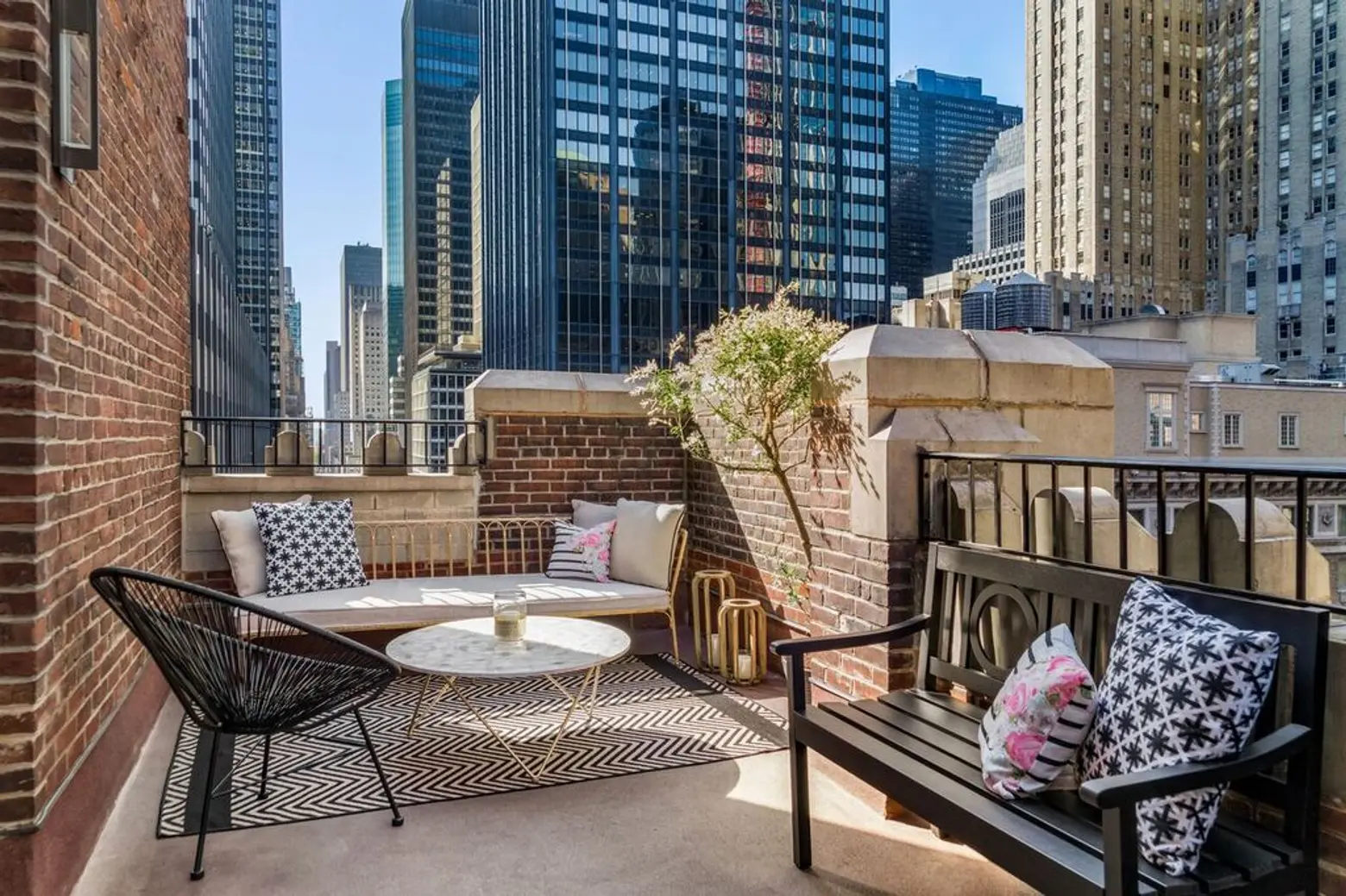 The Norma Jean suite includes a living room, dining room, and 200-square foot terrace.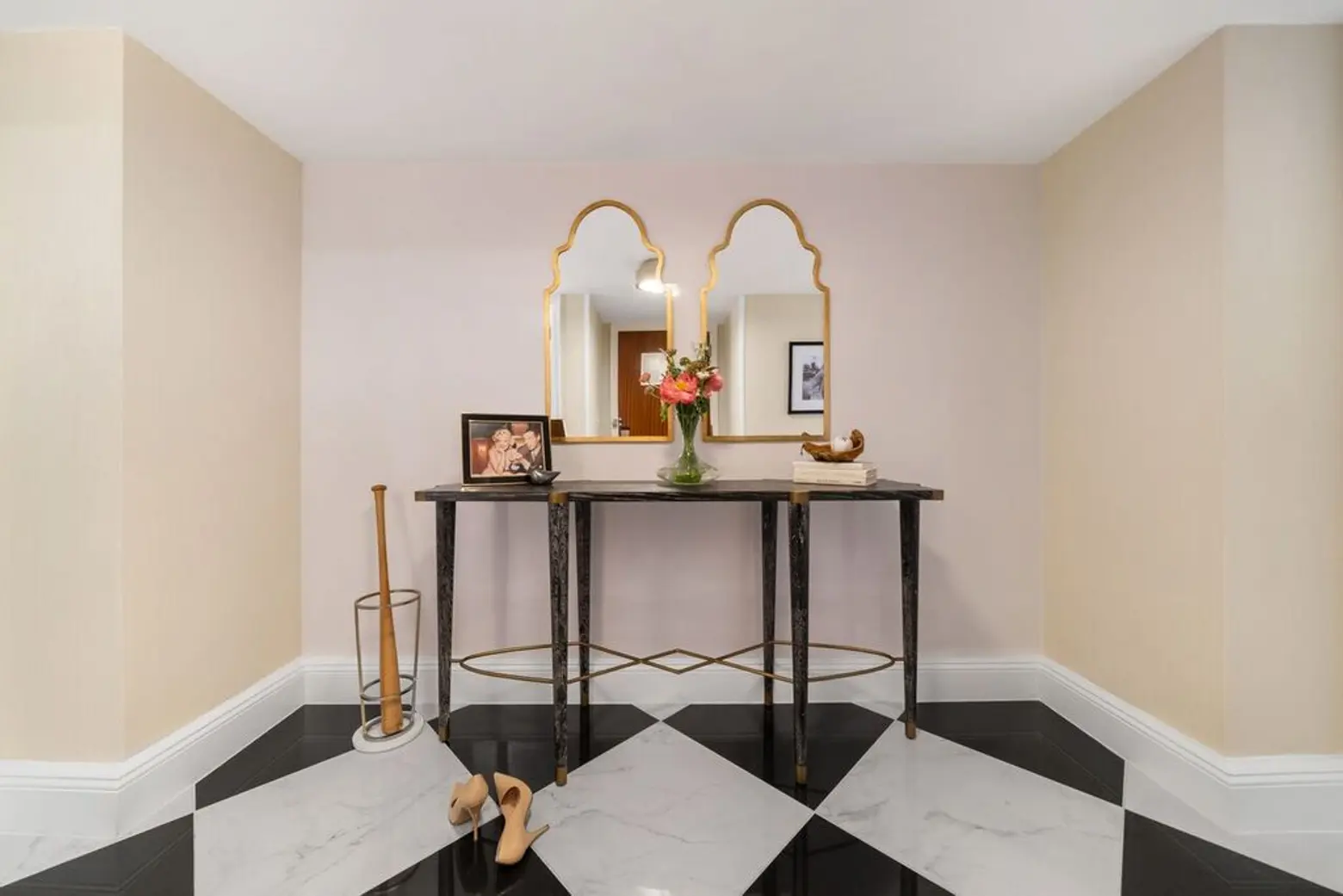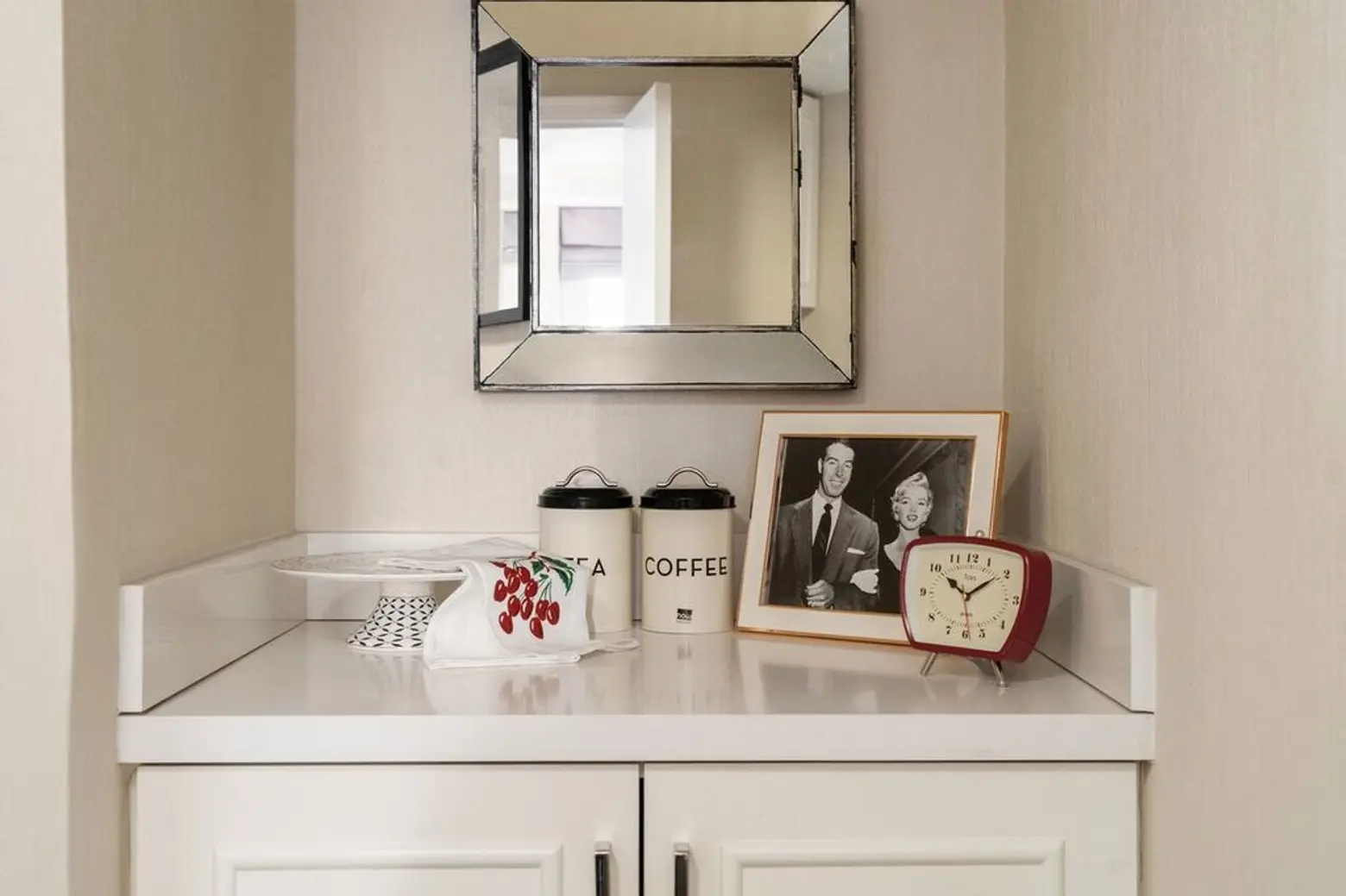 The suite is filled with super cool vintage photos and memorabilia of the superstar couple.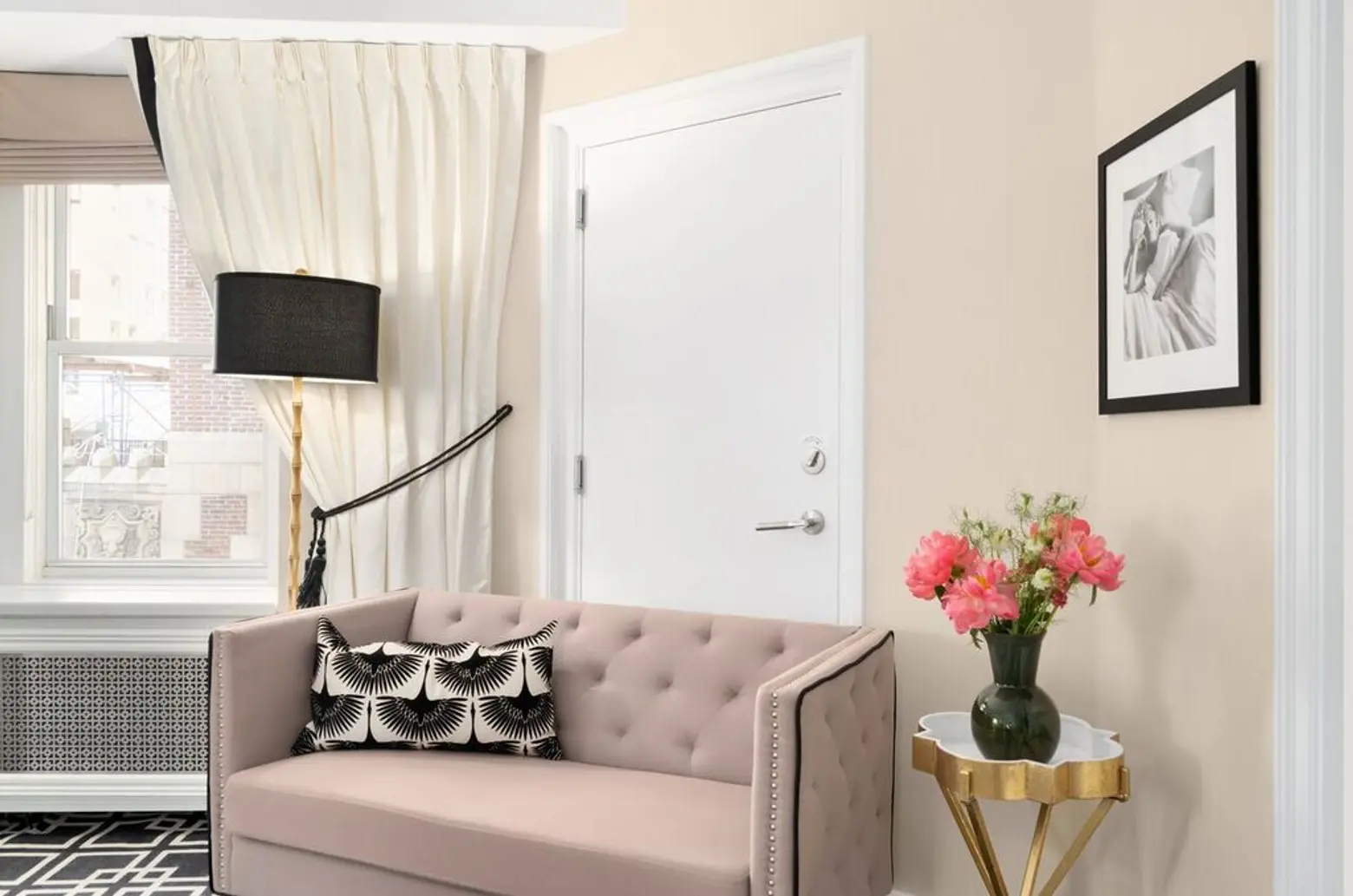 If the Norma Jean Suite gives you the Marilyn Monroe bug, you can also rent a windmill in the Hamptons that she, too, once rented, or, better yet, buy the house where she married the playwright, Arthur Miller (seven months after her DiMaggio divorce) for only $1.7M.
RELATED:
All photos by Krisztina Crane/Evan Joseph Studios, courtesy of the Lexington Hotel
Wedding photo of Marilyn Monroe and Joe DiMaggio via Wiki Commons